Vuyo Dabula biography: age, home language, wife, siblings, wedding pictures, movie, car, and house
You may probably know Vuyo Dabula from his villainous gangster role in the SABC1 soap opera The Legacy as Gadaffi or as Kumkani Phakade in the South African soap opera Generations. However, Vuyo has had an interesting life and his story is really exciting to read. Millions of South Africans watch him every night, and they religiously follow his exploits on their TV sets. Currently, Dabula resides in his own house in Johannesburg.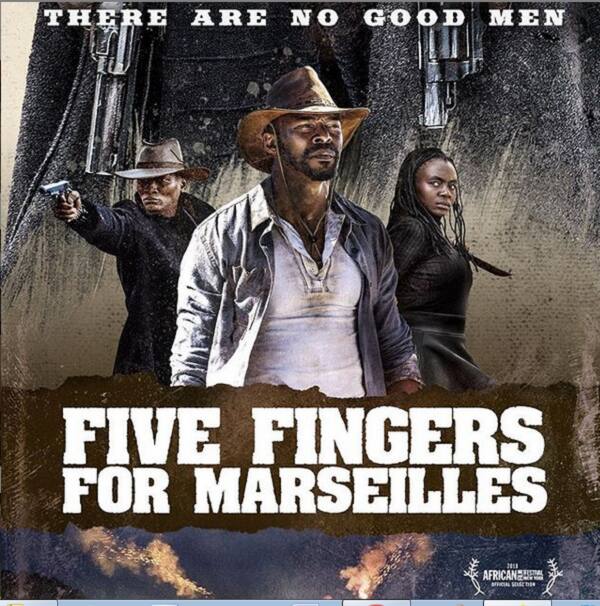 Vuyo Dabula was born in South Africa on the 11th of September, 1976. Dabula hails from Lomanyaneng near Mahikeng, the capital of North West. It was here that he learnt survival tactics on the "streets" as he puts it. Reflecting on his rise to screen stardom, Vuyo says that he was forced to hold several odd jobs that included working in a building construction site. Dabula graduated in 1995 from the P.H Moeketsi Agricultural High School and in 1996 from Wits Technikon. His first taste of fame came in 2003 when he was put alongside Lebo Mathosa, the late singer in the 2003 film Soldiers of the Rock.
His family
With Vuyo's growing popularity, the personal life of the actor has also come under the spotlight. However, when it comes to the public limelight, Vuyo says that his family is off-limits. Talking about his beautiful wife and son Kitso, Vuyo immediately lights up, although he remains firm that their privacy should be protected. The actor says that he generally prefers a private life and does not like to be vulnerable. He has, however, has had to accept the fact that people, especially the opposite gender, give him the kind of attention that can only be described as overwhelming.
He is also usually shy when it comes to showing off his beautiful wife to the cameras, and he recently took to Instagram to give the world a taste of who Vuyo Dabula wife is by posting pictures of The Queen Herself. The posts include some pictures from the Vuyo Dabula wedding, his workouts at the gym, and when he was driving around in his car.
Another member of the family who has played an integral part in the life of Dabula was his father, who has recently passed away. As a boxing fanatic, Vuyo says that it was his dad who introduced him to this physical sport. And as a special tribute to him, in January, Vuyo took to the ring at the South African Boxing Awards during an exhibition match that was held in Durban. There, he faced off against Gabriel Temudzani, the Muvhango actor.
READ ALSO : Funnyman Trevor Noah played low-key role in the movie 'Black Panther'
TV and soaps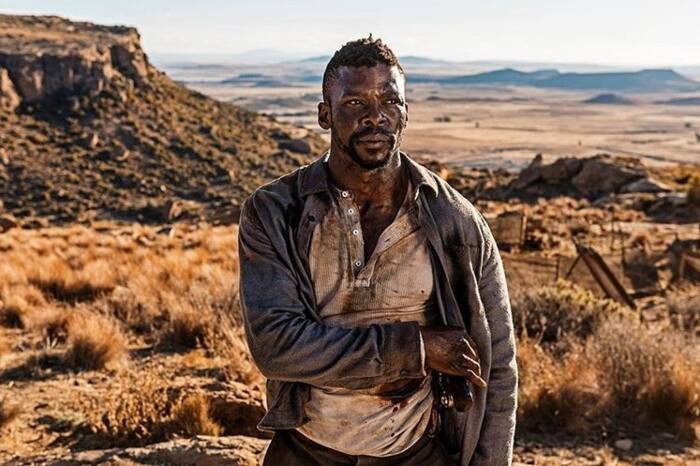 Before gaining fame nationally for his Gadaffi role in The Legacy, Vuyo was known for the part he played as Tsetse in the drama series Yizo Yizo of the SABC1 (2004). Vuyo also appeared on Isidingo as Titus Lesenya, another widely watched South African TV series, and he then acted as Kane in Wild at Heart in 2011 and 2012. In 2014, he was in Kowethu as Mothusi. The actor also starred in the lead role in the Monna Wa Minno, a TV mini-series on SABC2. Other TV series that Vuyu has acted in include Bophelo, Wild at Heart, and Zone 14.
His movies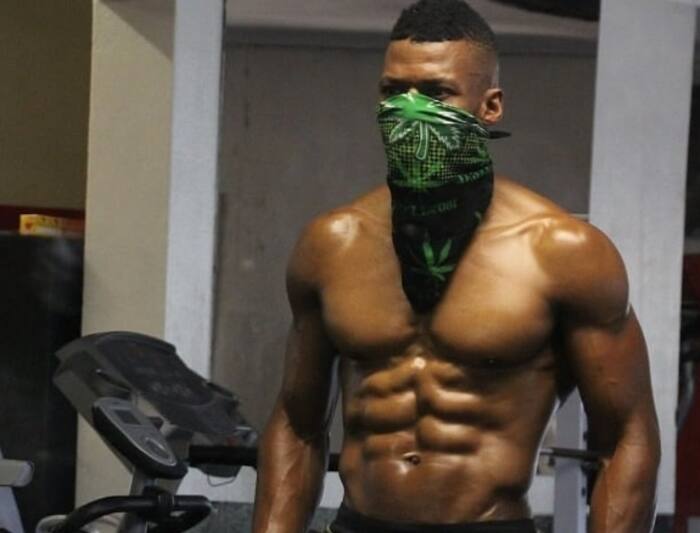 Vuyo has acted in several films, including Small Town Called Descent, Finding Lenny, and Soldiers of the Rock (2003). In 2009, Vuyo appeared alongside Matt Damon in Invictus as a member of the Presidential Guard. In 2015, he appeared in Avengers: Age of Ultron. In 2017, he had the leading role in Five Fingers for Marseilles.
Guess what, Dabula also had a role in the 2013 film Mandela, Long Walk to Freedom as a World Trade Centre delegate. The Generations actor is reported to dislike roles that are deemed intimate although he is reported to have had a change of heart and ditched his no-kissing policy.
Vuyo's interest in boxing
A Vuyo Dabula biography would be incomplete without mentioning his association with boxing. His interest in the sport came to the attention of the South African public after the actor and Gabriel ''Chief" Temudzani, his Muvhango counterpart, were invited to be a part of an exhibition match used to publicize boxing awards in South Africa.
Vuyo and his sibling Siyolo Dabula have also unveiled plans to promote the boxing sport. The widely watched and followed Generations actor has indicated that he plans to use his extensive links with the entertainment world towards shining the spotlight on a once-popular sport that seems to have lost some of the allure that it enjoyed in the past. The Dabula siblings will also be running a promotions company operating from Standerton in Mpumalanga.
READ ALSO: Nomzamo Mbatha bags role in international film: Coming to America 2
Awards and honors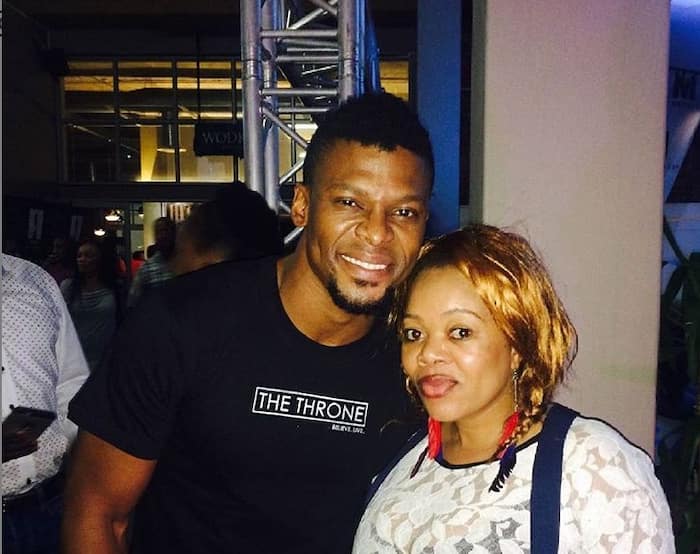 Vuyo is ranked among the most popular South African celebrities on Celebs Trend Now with an estimated net worth of $100K-$1M. His primary source of income is from acting in soap opera, and he is ranked high among those in the Vuyo Dabula age group. Over the course of his TV and movies career, Vuyo has received several awards, but 2016 was perhaps his best year so far.
SowetanLive Mzansi's Sexiest Man (2016)
Awarded the Feather Awards best hunk (2016)
Crowned the sexiest man by Vuzu 10/10 (2016)
Dabula scored big in 2016 when he was named GQ South Africa's best-dressed man.
READ ALSO: Reason Rapper bio, age, real name, Lootlove, near death experience, songs, profile
What does the future hold for the Generations star? It certainly looks very bright, and with the kind of success he has received from his role in the movie Five Fingers for Marseilles, nothing can hold him back. It is clear that Vuyo Dabula, who is also a very spiritual person, will not only last in this industry but continue to shine. You had better keep your eyes on him!
READ ALSO:
Halala: Meet the 4 richest actors and actresses in Mzansi
20 famous women in South Africa
Sophie Ndaba Biography: Age, daughter, husband, sickness, and recent pictures
Source: Briefly.co.za