- South Africans are fed up with horrific crimes against women and children
- Hundreds of thousands of South Africans have signed a petition to bring back the death penalty
- So, we asked our readers whether or not they felt the death penalty should be reinstated
PAY ATTENTION: Click "See First" under the "Following" tab to see Briefly.co.za News on your News Feed!
On Tuesday, Briefly.co.za launched a poll on Facebook, asking our readers if they thought the death penalty should be brought into the South African justice system.
Within four hours, more than 2 200 of our followers gave their views - 2 000 voted for the death penalty to be brought back while only 298 voted against it.
We decided to take a look at some of the comments our readers left, substantiating the reasons for their votes.
Some of our readers felt the death penalty would not fix the issues in South Africa.
Zylma Vd Merwe Olivier commented: "These are social issues and requires a holistic approach. We also need to relook the way the correctional services work. A single intervention such as the death penalty will not give us the solution required."
Dorothy Vlietstra added: "I don't believe in the death penalty but would recommend it be reinstated for a few years as we are in a war situation regarding crime."
Karen Ellis Brown wrote: "It will be used to benefit politicians and ruling party . So no. Can't be trusted that it will be fair and honest."
Sean Kuhn said: "The death penalty would be a good thing BUT. with so much corruption going on in SA that many innocent people will be killed."
PAY ATTENTION: Do you want to know what's trending on Briefly.co.za? Join our WhatsApp group today.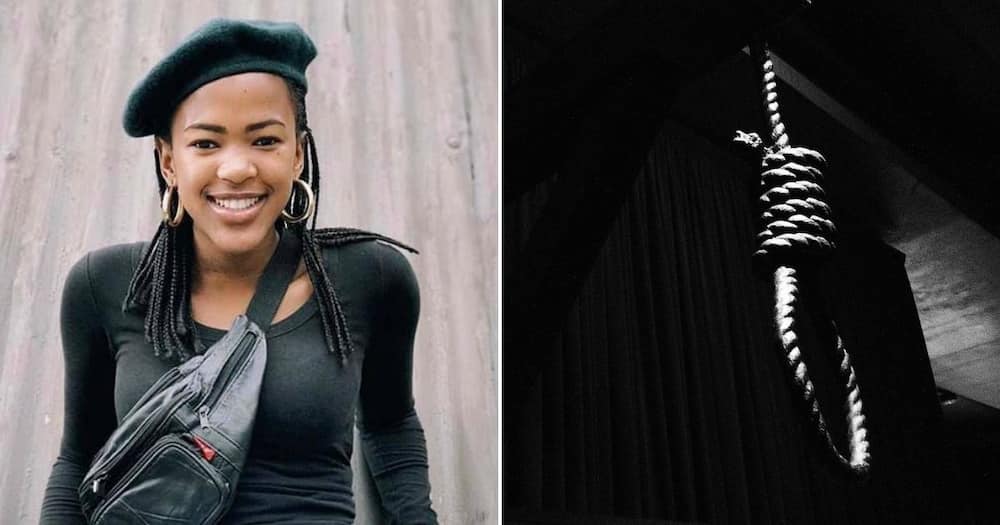 READ ALSO: UCT students remember Uyinene Mrwetyana: 'She was a light to us all'
However, many were for the death penalty's reinstatement, adding it would help lower crime in Mzansi.
Mbali Memela commented: "I think it must come back. Especially in cases where there is irreparable proof."
Mercia Martin-Fourie added: "Lengthy prison terms is Not a deterrent for voilent crimes. Criminals hardened have no respect for human life. Death penalty must be brought back only for brutal murderous crimes against humanity."
Sipho Simelane wrote: "Yes for serious violent crimes including rape and murder, drugtrafficking as well as some cases involving abduction and human trafficking!"
Vanashri Moonsamy said: "It will strike fear in offenders."
Sechaba Modisenyane commented: "We are tired of criminals."
Briefly.co.za reported earlier that a petition was launched to bring back the death penalty following the kidnapping of a six-year-old girl and the murder of Uyinene Mrwetyana, to name only a two horrific crimes against women and kids.
The petition started on Monday night and by Tuesday morning, it reached its target of 300 000 signatures. The petition has now bumped up the required signatures to half a million.
If you want to cast your vote in our poll, visit our Facebook site by clicking on the link.
Enjoyed reading our story? Download BRIEFLY's news app on Google Play now and stay up-to-date with major South African news!