Best chocolate cake recipe in South Africa
When was the last time you enjoyed a chocolate cake recipe? Well, this cake is quite delicious, and it is the king of chocolate cakes. Owing to its reputation and nutritious value, the mere mention of variants like the easy moist chocolate cake recipe quickly sends the people's salivary juices flowing.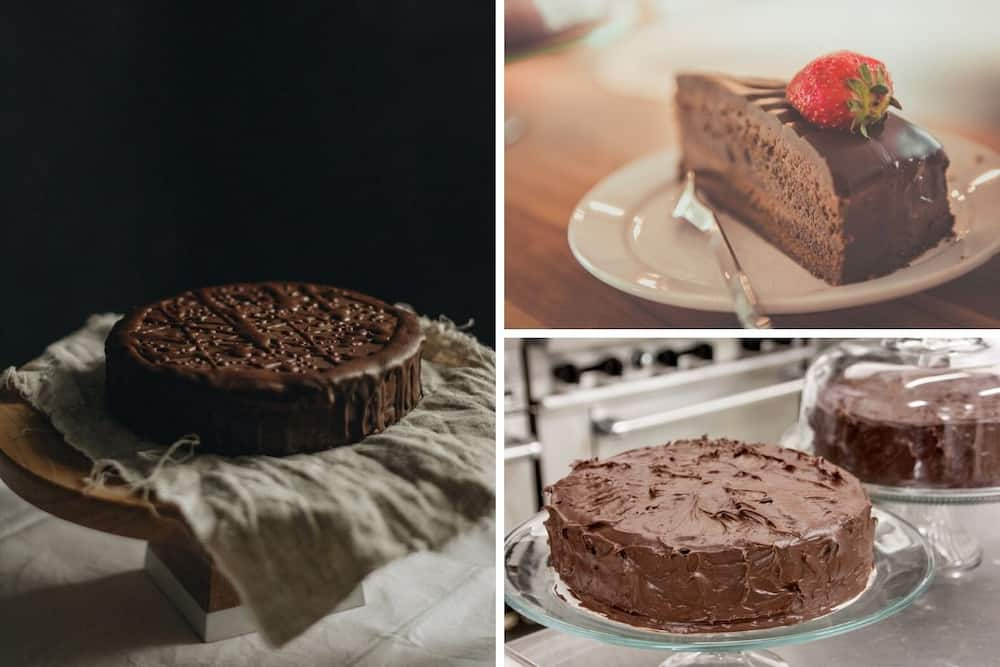 After buying cakes all your life, perhaps it is time that you tried making them by yourself. Making a chocolate cake is easy, but the question you may have to answer first is what's the secret to a moist cake? Below are some simple cake recipes that you can make right from the comfort of your kitchen.
The moist chocolate cake recipe
What ingredient makes a cake moist?
Preparation Time: 15 minutes
Cooking Time: 35 minutes
Total Time: 50 minutes
Ingredients
Two eggs
A three-quarter teaspoon of salt
One and a half teaspoon of baking soda
One and three-quarter cups of all-purpose flour
Two cups of granulated white sugar
A half a cup of melted butter
One tablespoon of vanilla extract
A three-quarter cup of cocoa powder (Unsweetened)
One cup of buttermilk
One cup of hot coffee. You can also use two tablespoons of instant coffee in a cup of boiling water.
Method
Preheat the oven to 350 degrees F. Grease and flour baking pans (Nine inches each) and set them aside.
Stir together the baking soda, salt, cocoa, sugar, and flour in a sizable standing mixer bowl. You can then add melted butter, the vanilla extract, buttermilk, and eggs. Beat it for 3 minutes or until smooth and then remove the bowl from the mixer. Stir in your hot coffee using a rubber spatula. The mixture will be runny.
3. Pour the runny batter equally in the two pans, and then for approximately thirty-five minutes, bake on the middle rack of the oven. You have to bake until the toothpick sticking in at the center comes out with little or no moist crumbs attached to it.
4. Let it cool for fifteen minutes in the pans and then run a butter knife on the edges of your cakes.
5. Take a wire cooling rack and place it over-top of each pan. Wear oven mitts, and then, using both hands, hold the racks well in place as you flip the cakes over on to the racks.
6. Settle the racks down and thump on the bottom of your pans until the cakes release.
7. Allow them to cool thoroughly before frosting or handling.
READ ALSO: Melkkos recipe: easy and smooth, just try it!
The easy chocolate cake recipe
There are numerous easy cake recipes for anyone who is ambitious to make chocolate cakes. Somehow, this easy chocolate cake looks even much easier to make.
Ingredients
You need ingredients for a cake and icing.
Cake ingredients
250 ml of boiling water
225 grams of plain flour
Two eggs
125 teaspoons of vanilla extract
One and a half teaspoon of royal baking powder
350 grams of castor sugar
85 grams of cocoa powder
125ml of vegetable oil
One and a half teaspoon of baking powder
One and a half teaspoon bicarbonate of soda.
250ml of milk
The chocolate icing ingredients
200ml of double cream
200 grams of plain chocolate
Method
Preheat your oven to about 180 °C. Grease and line two sandwich tins measuring 20 cm/8 inches.
Place all the cake ingredients into a sizable mixing bowl. Do not include the boiling water in this original mix.
Use an electric whisk or a wooden spoon to beat the mixture until it is smooth and thoroughly combined.
Take the boiling water and add it to the mixture, small measures at a time.
Pour the cake batter in the sandwich tin in equal measures and then bake them for about 30 minutes. Just ensure that the top is firm to the touch.
Pull the cakes out of the oven and then set aside to cool while still in their tins. This is before you do the icing.
You can now make the chocolate icing. Heat the cream and chocolate in a saucepan over minimal heat until you melt the chocolate. Take the pan off the heat and beat the mixture until it is smooth and looking thick. Put it aside and allow it to cool for one or two hours.
For you to assemble the cake, take a round-bladed knife and run it inside the tins to loosen the cupcakes and then remove them carefully from the tins.
Spread some bit of chocolate icing over one cake and then take the other cake and place it on the icing.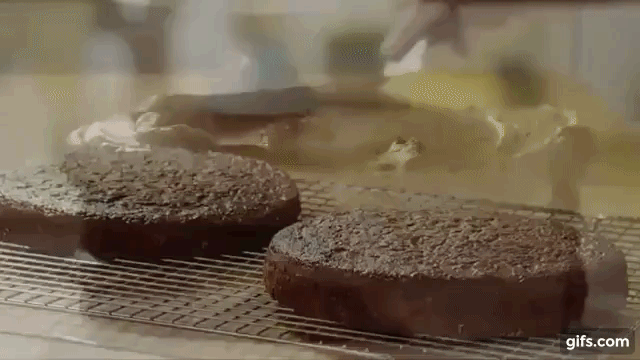 10. Move the cake to the serving plate and then use a palette knife to ice it with the chocolate icing.
READ ALSO: Traditional buttermilk rusks South African recipe
The best chocolate cake recipe
This is one of the simple chocolate cake recipe ever.
Preparation Time: 15 mins
Cooking Time: 30 mins
Total Time 45 mins
Ingredients
Two cups of all-purpose flour
One teaspoon of espresso powder
One cup of boiling water
A half a cup of melted coconut oil or vegetable canola oil
One and a half teaspoons of baking soda
Two teaspoons of baking powder
A three-quarter cup of unsweetened cocoa powder
Two cups of sugar
One teaspoon of salt
One cup of milk, coconut milk (or almond) and buttermilk
Two sizable eggs
Two teaspoons of vanilla extract
Chocolate butter-cream frosting recipe
Method
Preheat your oven to 350 degrees Fahrenheit. Prepare two cake pans that are nine-inch each by spraying them with a baking spray. You can also butter and flour them lightly.
Add espresso powder, cocoa, baking soda, sugar, flour, baking powder, and salt to a large stand mixer bowl.
Whisk to ensure it is thoroughly combined.
Add the milk, eggs, vegetable oil, and vanilla to the flour mixture. Mix them until they are well combined. Lower the mixing speed and then add boiling water until the batter is well combined.
Empty equal portions of the batter in the cake pans and then cook for approximately 30 minutes.
Pull it out of the oven and allow it cool for about 15 minutes.
Remove them from the pan and be patient for them to cool completely.
Frost it with a chocolate butter-cream frosting.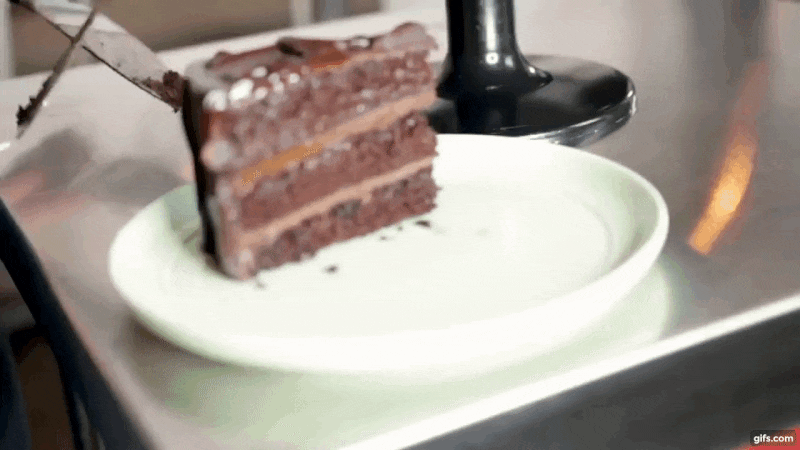 There you go! Making a chocolate cake recipe South Africa has never been easier. With the above three recipes, you are fully equipped with chocolate cake ideas to fulfil one of your kitchen dreams.
READ ALSO:
Homemade chocolate chip cookie recipe easy
Quick and easy paptert recipe with cream
Banting bread recipes
Source: Briefly News