Hlengiwe Mhlaba is a South African gospel artist known for her numerous songs and albums (some of which attained platinum status) such as her debut album titled Dwala Lami. I bet you have heard one or more of her popular songs particularly Hlengiwe Mhlaba Sthandwa Sami and Hlengiwe Mhlaba Sewakhile, and maybe you would like to know more about the talented lady with such a powerful voice. So, other than being a famous musician, who is Hlengiwe Mhlaba?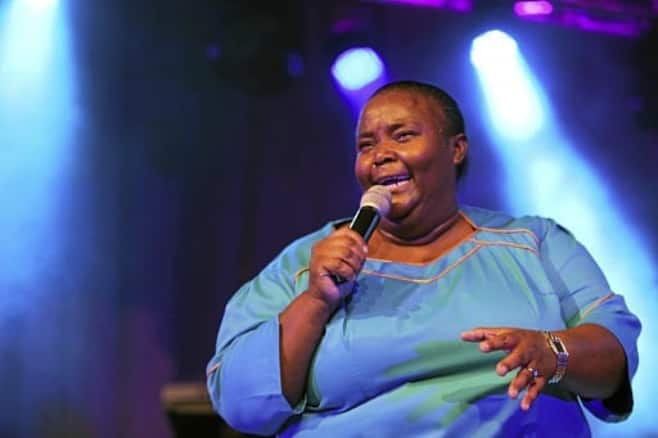 The popular and successful artist embraced life in Christ at a tender age. In those days, she used to be a popular crusade-goer in both Swaziland and KwaZulu-Natal. She managed to captivate listeners with her unique, amazing voice and presentation, which is still the case after she advanced her singing to a professional level. Here are more interesting details about the renowned celebrity's personal life.
READ ALSO: Steve Komphela biography: age, nationality, children, wife, education, teams coached, interview, memes, book, Instagram, and latest news
Hlengiwe Mhlaba profile summary
Name: Hlengiwe Mhlaba
Date of birth: 07 June 1973
Place of birth: KwaZulu-Natal, South Africa
Hlengiwe Mhlaba age: 46 years old as of 2019
Nationality: South African
Hlengiwe Mhlaba Instagram: @mhlabahlengs
Relationship status: Single
Occupation: Gospel artist
Famous for: Her albums such as Dwala Lami and songs like Sthandwa Sami, earning her recognition as the first gospel jazz artist in the country.
Hlengiwe Mhlaba biography
Did you know that up to her late 30's and early 40's, Ms. Mhlaba had a career as a teacher? Things took a turn for the better when she met the fellow artist and producer Sipho Makhabane who helped her sign for Amanxusa Music Production (Big Fish Music).
Career
Hlengiwe released her first album in 2005, Dwala Lami, with a unique style that was unlike those of any gospel artists before her. She decided to do her music the Jazz way, and interestingly, it received much support and success. Most people felt her timing was good as each artist was doing the same thing.
Ms. Mhlaba released her second album in 2006 called Jesu Uyalalela and then Blessings (izibusiso) in 2007. She was back at it again in 2008 with the Live @ Durban Playhouse DVD, and she has since grown a reputation for packing venues such as the Pretoria State Theatre and the Durban City Hall.
Over the course of her explosive career, Hlengiwe has worked with names like the late Vuyo Mokoena, Ntokozo Mbambo, the Joyous Celebration group, among others. In addition, she has received some awards and worked with other record labels like Mhlaba Music and Entertainment CC, Tox Music, Paradise, CCA, Universal Music (Pty) Ltd., and EMI South Africa.
Hlengiwe Mhlaba love life
Who is Hlengiwe Mhlaba husband? The singer says that she has never been with a man although she walks around with a ring on her finger to ward off nonsense from men. She is not interested in men right now because all they want is her money and fame. According to her, this is the only logical explanation for the sudden interest in her after succeeding in life. As a teacher, she did not receive that much interest.
However, she has not ruled out marriage at all. She says she is currently busy to add to the fact that she has not met the right one.
Hlengiwe Mhlaba albums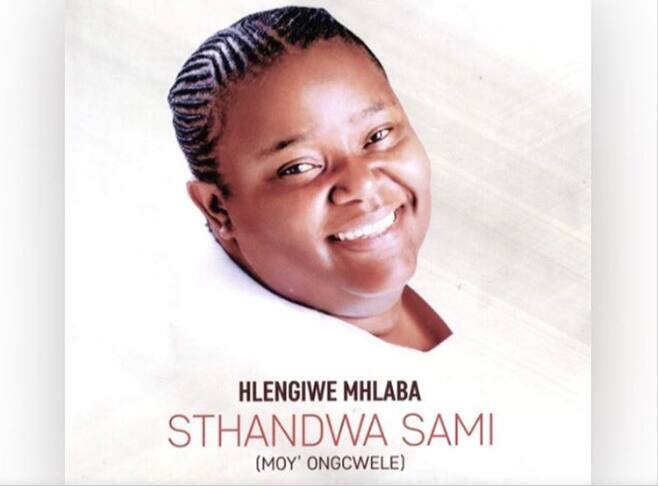 In 2017, when Hlengiwe Mhlaba new album Edwaleni was released, fans were not disappointed. As expected, the message and strong voice resulted in many people downloading her songs. Here are her other albums:
2005: Dwala Lami (Multi-platinum).
2006: Jesu Uyalalela (Multi-Platinum)
2009: Hlala Kuye (Double-Plainum)
2010: Live at the Durban Play House CD (Multi-platinum)
2011: Laphalala Igazi
2012: Abba Baba
2013: Hlengiwe Mhlaba Esandleni Somusa
2015: Live at the State Theatre
2016: Blessings
Hlengiwe Mhlaba songs
The talented gospel jazz musician has released many songs including:
Ezintweni Zonke
The Power and the Glory
The story of three men
I will serve no foreign God
In the middle of the night
He Gives Me Power
How I love Jesus
When I remember
Living Waters
Wakuqinisa Ngegazi
Remember me
All time religion
After today
You are Alpha
Rock of ages
Hlengiwe Mhlaba awards
Her great talent has not gone unnoticed. She has received the following awards:
Best Classic of all time for her song Dwala Lami at the 2nd Crown Gospel Award
Best Contemporary Gospel at the 14th South African Music Awards
Best Traditional Gospel Award at the 1st Crown Gospel Awards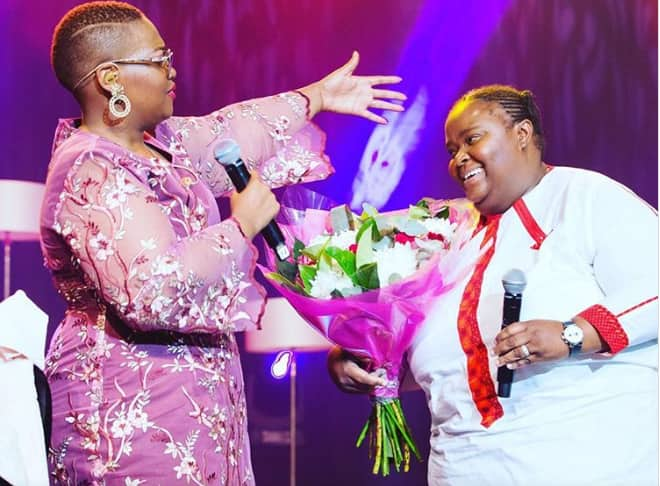 Ms. Mhlaba latest news
For the third time this year, Hlengiwe has been involved in a car accident and survived. The most recent one happened between Melmoth and Vryheid in KwaZulu Natal. Currently, she has been discharged and recuperating at home. The Cape Town accident is the third with the others happening in Durban and between Joburg and Durban earlier in the year.
READ ALSO: Shoki Sebotsane biography: age, weight loss, children, husband, ex husband, pictures, Skeem Saam, nominations and Instagram
By the grace of God, Hlengiwe Mhlaba has risen up the gospel music ladder and the Lord is still being faithful by protecting her. We wish her a quick recovery and all the best in life and love.
READ ALSO:
KB Motsilanyane biography: age, son, husband, boyfriend, songs, albums, nominations, Instagram and net worth
Zola Nombona biography: age, sister, Robert Marawa, songs, nominations, awards, education, TV shows, movies and Instagram
Pallance Dladla biography: age, height, wife, girlfriend, sdumo mtshali, Shadow, movie and Instagram