Chris Brown is one of the top celebrities globally today. The young dancer, singer, and actor has been in the showbiz industry for many years. He has released several albums and starred in many television shows and films. Similar to many other celebrities, his life has not been away from some controversies. How did Chris Brown get famous and what are his accomplishments so far?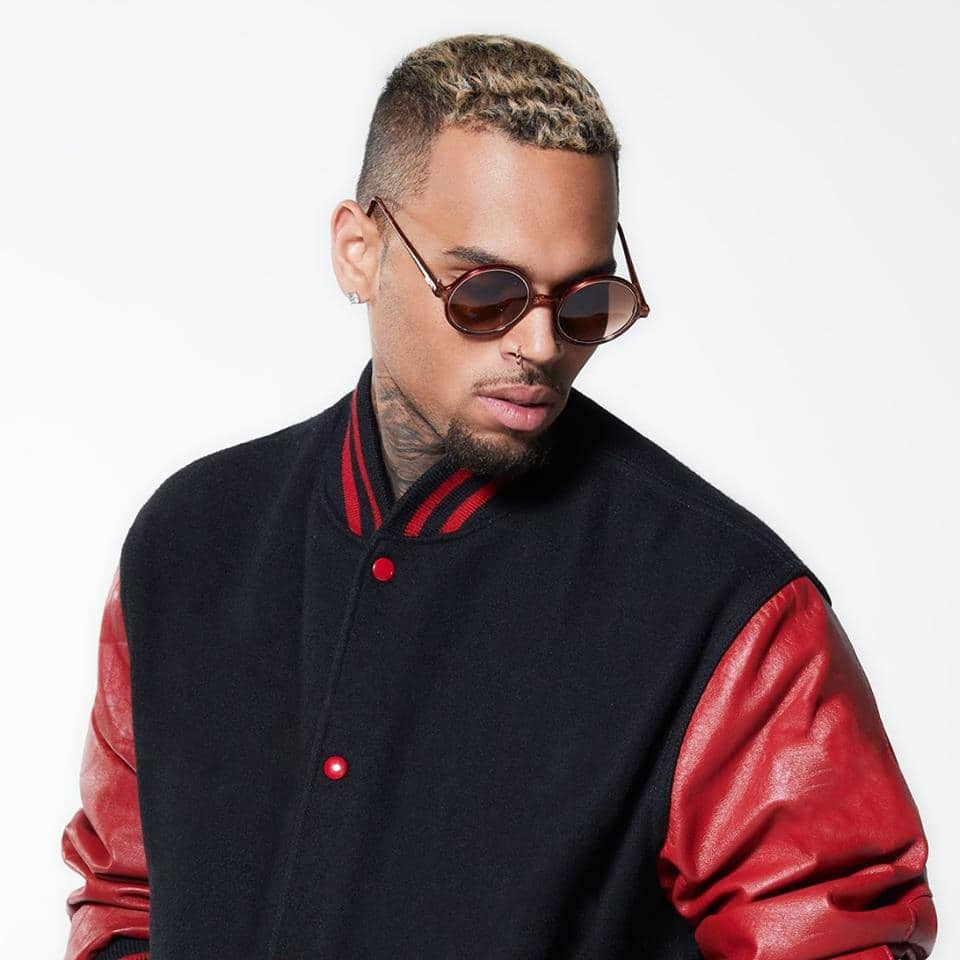 What is Chris Brown's real name? Christopher Maurice Brown is the real name of the music star who is, commonly known by his alias, Chris Brown. He was born on the 5th of May 1989 to Joyce Hawkins and Clinton Brown. His mother, Joyce, worked as a director in a daycare facility, while his father, Clinton, is a corrections officer. Lytrell Bundy, a banker, is the music star's older sister. Where is Chris Brown born? The singer was born in Tappahannock, Virginia. He is 30 years old.
Early life
Brown loved music from a tender age. He loved listening to the soul albums belonging to his parents. He developed a particular interest in hip hop music. He also enjoyed dancing, and he would often sing and dance by himself. He started performing in the church choir and talent shows. Chris Brown family supported his interest in music.
How was Chris Brown discovered? His mother recognised his music talent when he did a performance of My Way by Usher. Joyce started looking for a record deal for her son. At the time, Chris Brown parents were divorced, and Joyce was seeing an abusive man. This exposed young Chris to domestic violence.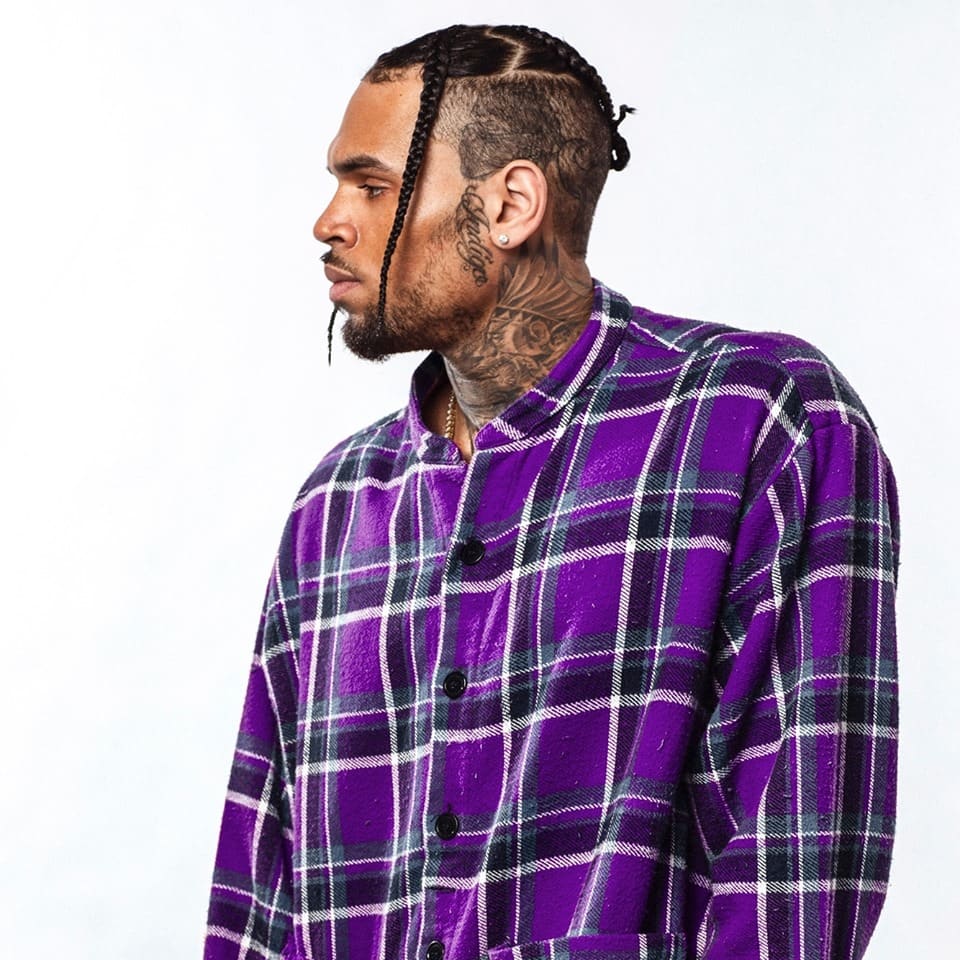 At 13 years old, Hitmission Records discovered Chris. Lamont Fleming from Hitmission Records assisted the star in getting a voice coach and a demo package. He also helped young Chris to get a record deal in New York. Brown worked closely with Tina Davis, a seasoned A&R executive. Tina assisted him in getting recording contracts with J-Records, Jive Records, and Warner Bros. Records.
Chris Brown albums
How did Chris Brown get famous? The music star became famous after releasing hit songs. He has released several albums in his music career. These are;
Chris Brown: In 2004, the artist started recording a self-titled album. He recorded over 50 songs, but only 14 were included in the final album. For this album, he worked closely with different producers such as Cool & Dre, Scott Storch and Jazze Pha. The album was released on the 29th of November 2005. The album was a huge success.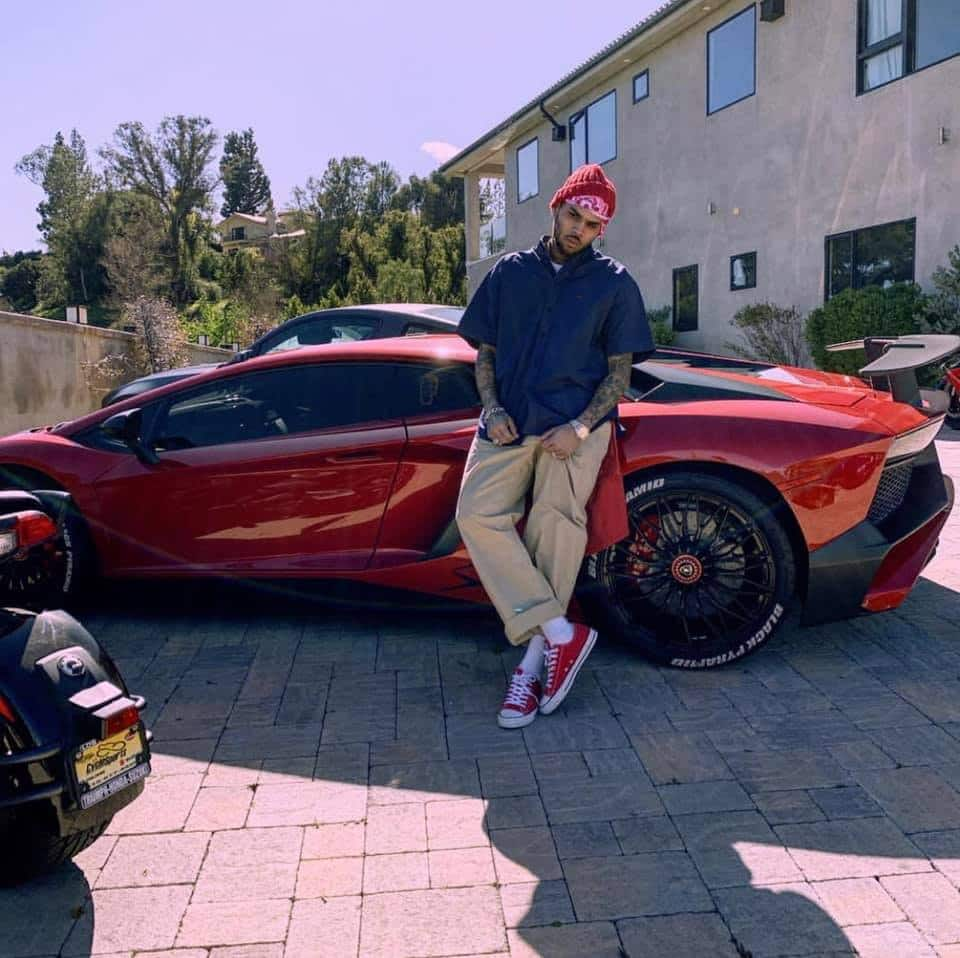 Exclusive: The second album, Exclusive, was released in November 2007. One of the best performing Chris Brown songs from this album was Wall to Wall. Others included Kiss Kiss and With You.
Graffiti: The third studio album was released in 2009, and Grafitti was its title. Chris Brown Graffiti emulated the music styles of Michael Jackson and Prince. I Can Transform Ya and Crawl were two of the best performing songs from the album.
F.A.M.E.: His fourth studio album was released in March 2011. Its lead single was Yeah 3x. Other songs from this album were Look at Me Now, Beautiful People, She Ain't You and Next 2 You.
Fortune: His fifth studio album was released in July 2012. Some of the songs from this album were Strip, Turn Up the Music, Sweet Love, Till I Die, Don't Judge Me, and Don't Wake Me Up.
X: X was set for release on this birthday in 2014. However, things did not go as planned, and the album was released in September 2014. Fine China was the lead song.
Fan of a Fan: The Album: The singer released this album with Tyga in early 2015.
Royalty: This album was also released in 2015. The album was in honour of his daughter whose name is Royalty Brown. It was released on the 18th of December that year.
Heartbreak on a Full Moon: This album was released in 2017. Chris Brown Heartbreak on a Full Moon album included the songs, Paradise, Grass Ain't Greener, and Party.
Indigo: This is Chris Brown new album with RCA Records. Undecided is one of the latest Chris Brown songs, and the first single in the album. The second single is Back to Love, and the third is Wobble Up. He has worked with other renowned artists in this album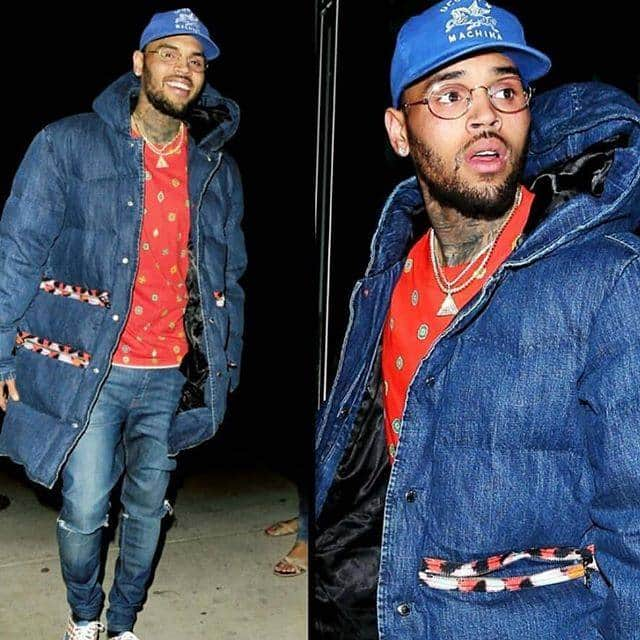 Acting career
The singer has starred in different movies and television shows. These are:
Chris Brown movies
The films he has featured in are;
Stomp the Yard (2007): He had a supporting role as Duron Williams in this movie.
This Christmas (2007): He had the lead role of Michael "Baby" Whitfield in the film.
Takers (2010): He acted as Jesse Attica and was also the executive producer of this movie.
Think Like a Man (2012): He had a supporting role in this movie in which he acted as Alex.
Battle of the Year (2013): He acted as Rooster.
Chris Brown: Welcome to My Life (2017): This was a documentary film in which he featured as himself.
She Ball (2018): He had a supporting role in this movie.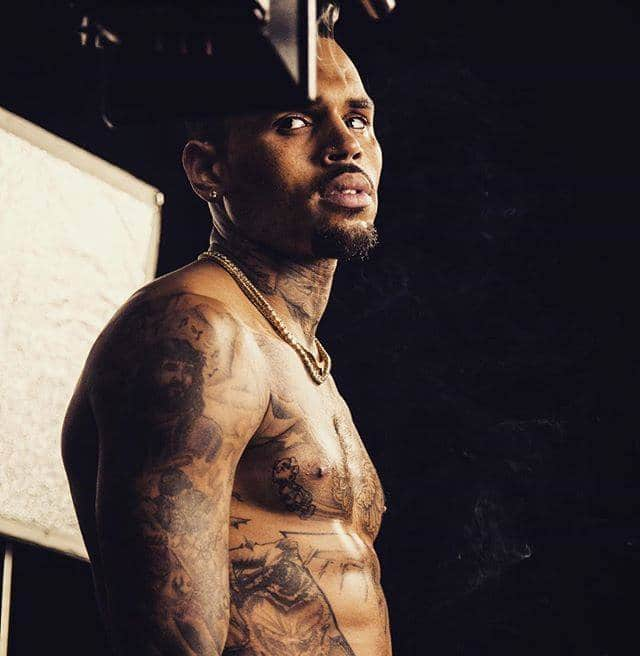 Television shows
The television shows that he has starred in so far are:
One on One (2006): He appeared as himself in the episode, Recipe for Disaster.
Christmas in Washington (2006): He appeared as himself.
Chris Brown: Journey to South Africa (2007): He appeared as himself on this documentary where he made his first trip ever to South Africa.
The O.C. (2007): He acted as Will Tutt in two episodes whose titles were The My Two Dads and The French Connection.
The Suite Life of Zack & Cody (2018): He appeared as himself in the episode, Doin' Time in Suite 2330.
Tosh.0 (2011): He appeared as himself in one episode.
Real Husbands of Hollywood (2015): He featured as himself in one episode.
Black-ish (2017): He portrayed the character of Rich Youngsta.
Business ventures
The singer is the founder of the CBE record label. CBE means Culture Beyond Your Evolution or Chris Brown Entertainment. Some of the artists who are signed under this label are Sabrina Antoinette, Joelle James, and Sevyn Streeter. The singer also possesses fourteen Burger King eateries. He also launched Black Pyramid, a clothing line, in collaboration with the Pink + Dolphin line.
Chris Brown net worth
Brown is a wealthy singer, businessman, and actor. His net worth is estimated at $50 million.
Chris Brown and Rihanna
The singer and actor dated fellow singer Rihanna in the past. On the 8th of February 2009, the Chris Brown Rihanna relationship became a matter of public interest after the two argued leading to physical violence. Rihanna, who was Chris Brown girlfriend at the time, suffered injuries on her face, and she was hospitalised to get proper medical care.
Later that day, Chris went and reported himself at the Los Angeles Police Department where he was arrested. This negatively impacted his career. Through his crisis management experts, he made an apology. On the 5th of March 2009, he was arraigned in court. He was sentenced to five years under probation and six months of community labour after he was found guilty of a felony. He also got a restraining order to remain at least 50 yards from Rihanna.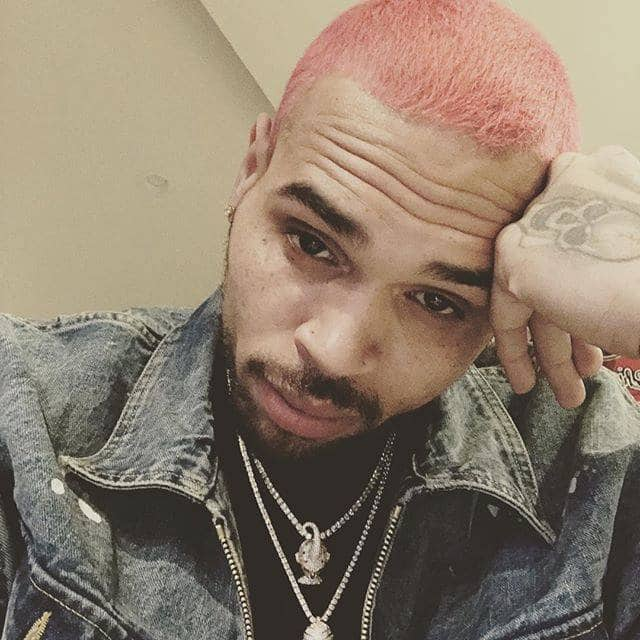 As the singer was doing his community service, he tested positive for marijuana and was arraigned in court on the 25th of September 2012. On the 20th of March 2015, his probation period ended. In his documentary, Welcome to My Life, the artist said that he initially wanted Rihanna to become Chris Brown wife. Unfortunately, he lost her love and trust after lying to her.
READ ALSO: Xolile Tshabalala biography: age, baby, husband, actress, Generations, pictures and Instagram
Relationships
In 2011, the artist dated Karrueche Tran, an aspiring model. However, the two split in October 2012. In January 2013, Chris and Rihanna started dating again. The two reported that their union was stronger and more loving. Rihanna, however, made it clear that she would walk away from him if he ever showed any sign of violent behaviour. In May 2013, the couple broke up again.
After breaking up with Rihanna, the singer dated Karrueche Tran again, but the relationship ended after it was confirmed that the singer had a daughter with Nia Guzman.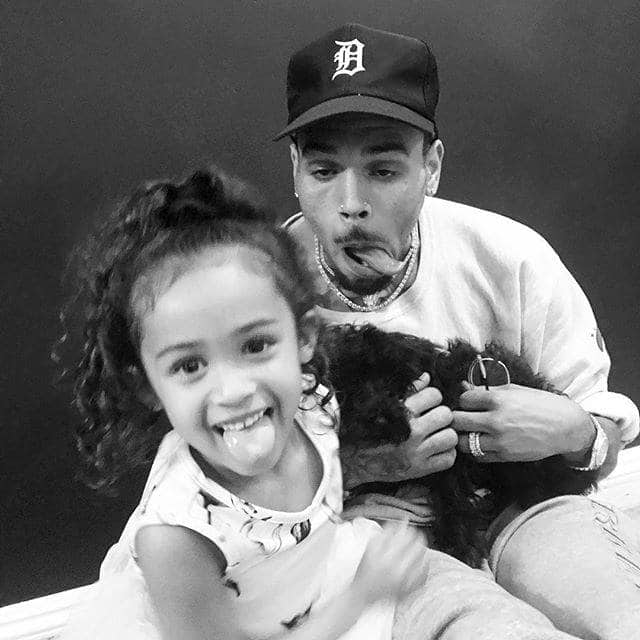 Social media
The singer, businessman, and actor is active on social media. Chris Brown Instagram account has over 56.8 million followers, while his Twitter account has at least 31.1 million followers. He also has a Facebook page with over 40.3 million followers. Through these platforms, his fans get updates about his music and acting career.
Chris Brown is a famous American singer, actor, and businessman. He has released several albums since he started his music career. He has also starred in different films and television shows. He was once found guilty of a felony after he physically abused the singer Rihanna, who was his girlfriend at the time. The father of one has a publicised life. Indigo is his latest music album which his fans have received with love and support.
READ ALSO: