Are you looking for recommendations on a show or soap opera to watch? If that is so, you could consider watching The Queen. The story is not only easy to follow but also interesting enough to guarantee the best experience. Going through these The Queen Teasers is enough proof of that.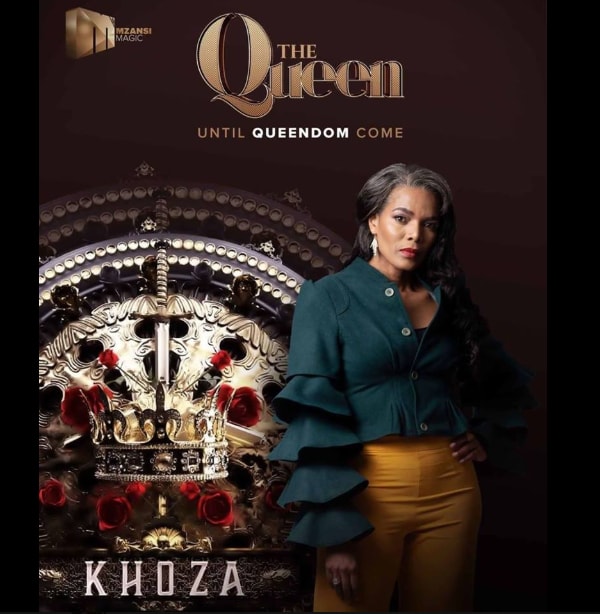 The Queen is one of the most interesting soap operas that one can ever follow. It will not only blow your mind about how seamless the story flows but also how The Queen cast has done their best in playing their roles. You will be addicted to the infectious drama in the show. But first, how about going through The Queen Teasers for October to capture some of the highlights that the show has in store for its viewers.
The Queen Teasers for October 2019
Are you sure you are ready for all the drama that is bound to happen in October? Brace yourself because each one of The Queen episodes has so much juice and humour. These are some of the highlights of the episodes.
READ ALSO: Scandal! Teasers: October 2019
Episode 47 - Tuesday, 1st of October, 2019
Blue Moon
Gracious opts to take advantage of her sexuality to blackmail Skhumbuzo and get what she wants. It finally dawns on Siyanda that she has to suffer the consequences of throwing everyone under the bus.
Episode 48- Wednesday, 2nd of October, 2019
Give and Take
Siyanda finally lets people into the plot that she is resolving to use to get herself back at the top. Gracious finds out about a very interesting secret that involves Skhumbuzo. Is she planning on using it as leverage over him? Harriet, on the other hand, is apprehensive about the latest business trip that Kea makes.
Episode 49 - Thursday, 3rd of October, 2019
To The Good Ones!
Shaka is concerned about the dealings that his sister has gotten herself into. Gracious finally gets to know of Skhumbuzo's wife whereas the uniform that Siyanda has is giving her very good returns.
Episode 50 - Friday, 4th of October, 2019
Rude Awakenings
Shaka convinces himself that Kea needs to be rescued. His thoughts might, however, distort the plans and strategy that she has lay. Siyanda is experiencing a difficult moment as things are at the verge of getting out of hand. Gracious might require somebody's help to make it to the top position.
Episode 51 - Monday, 7th of October, 2019
Tense Negotiations
Siyanda makes the riskiest decision to try and disappear from Brutus' sight. The plan that Gracious had made regarding revenging on Skhumbuzo changes suddenly. Kea, on the other hand, ends up in a negotiation that is so tensed up.
Episode 52 - Tuesday, 8th of October, 2019
A Piece Of The Pie
Kae does not open up about what happened at the airport. This ends up costing her so much. Siyanda brushes shoulders with the wrong person, whereas Gracious is adamant about giving up on her plan despite Nomzamo's effort to make her give up on it.
Episode 53 - Wednesday, 9th of October, 2019
Kill Them With Kindess
Harriet makes up her mind about getting back at her enemy. She chooses to get close with the enemy as her way of getting at them. Gracious is slowly getting Skhumbuzo into her hand and is about to implement the plan that she has been coming up with for the past few days. Brutu is visited by someone who leaves him in shock.
Episode 54 - Thursday, 10th of October, 2019
Lambs vs Wolves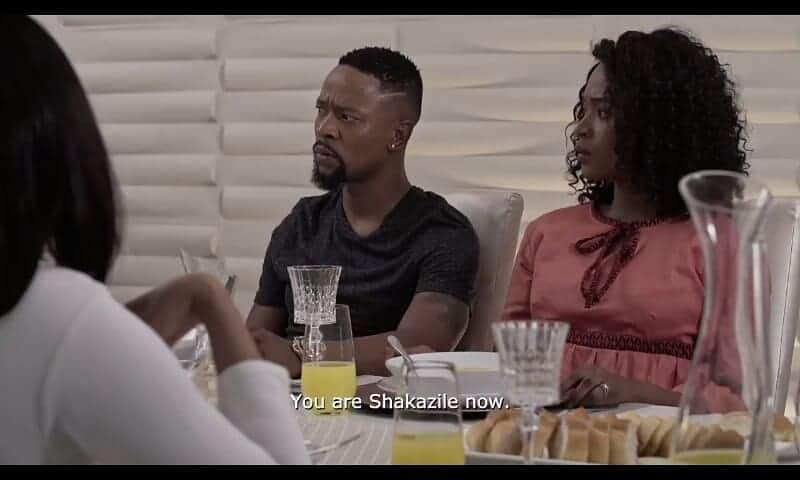 Kagiso and Kea put their heads together to contemplate on the ways to make their business blossom. Brutus has had a sudden change in attitude towards one of the people closest to him. Those around him are beginning to sense that something is off. Gracious continues to bring Nomzamo under her control as she plans on how to bring her down.
Episode 55 - Friday, 11th of October, 2019
The Khumbuzile Project
Gracious finally uses Nomzamo's tactic to get at her and bring her down. Dingane does what everyone least expected when he decides to connect with one of the family members. That does not end well as it gets him into a very big mess.
Episode 56 - Monday, 14th of October, 2019
Do or Die
Harriet has her eyes on a new venture even though that does not get her in good books with Gracious. Dingane, on the other hand, is planning on how to get his father's attention and respect. Kea comes in between the plans that Goodness had made regarding Khumbuzile.
Episode 57 - Tuesday, 15th of October, 2019
Under Pressure
Gracious pressurises Skhumbuzo to meet her demands. Dingane, on the other hand, makes the most inhuman demands for Shaka. Will Shaka give in?
Episode 58 - Wednesday, 16th of October, 2019
Dollar's Baby, Dollars Baby
Gracious takes advantage of an argument that she has had with Skhumbuzo to get back at him. Dingane, on the other hand, is beginning to feel bitter about the relationship that Brutus has with Shaka.
Episode 59 - Thursday, 17th of October, 2019
Race To The Blue Moon!
Brutus is beginning to raise eyebrows about the relationship that Shaka has with the Khozas. Thato is beginning to shed some light on how Siyanda is managing her finances. Gracious goes ahead of Harriet to seal the agreement about Blue Moon Lounge.
Episode 60 - Friday, 18th of October, 2019
The Mad Bag Lady
The race towards clinching the deal about ownership of Blue Moon Lounge is not as easy as it seemed at first. Gracious is beginning to be aware of the hurdles that she has to overcome for her to beat Harriet in sealing the deal. Goodness is in a situation where guilt is eating her up.
Episode 61 - Monday, 21st of October, 2019
Discord
Nomzamo and Khumbuzile make the most unexpected announcement to Skhumbuzo. Goodness makes up her mind to make amends for her wrongdoings. Dingane, on the other hand, is trying to come up with possible plans to use in bringing Shaka down.
Episode 62 - Tuesday, 22nd of October, 2019
Brick Walls
Goodness is beginning to let it sink in her that she has to pay for her wrongdoings. Shaka sets out on a mission to Dingane, even though he is not confident that anyone will spare their time to listen to him in as much as he is trying to sound a precaution about the one person that has recently joined the family. Sthembiso Radebe and Vuyiswa are persistent in poking Jerry to about being recognised.
Episode 63 - Wednesday, 23rd of October, 2019
The Secret Is Out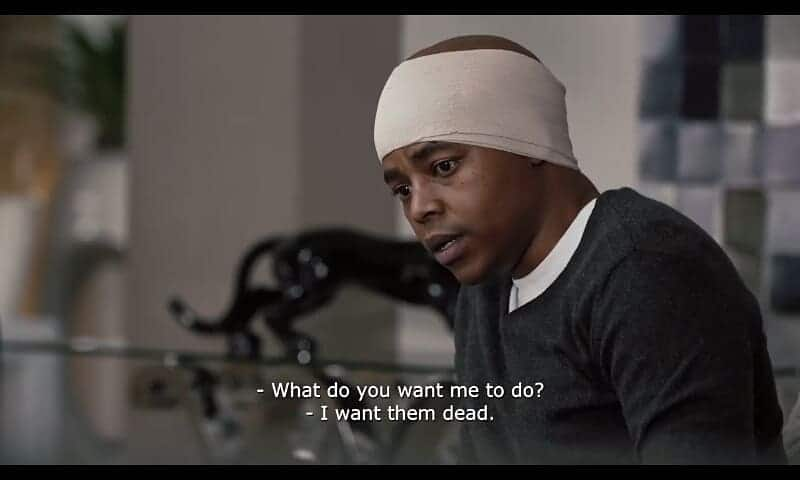 Kea and Kagiso are setting out another plan to conduct a drug run. In the process, they are cautious about ensuring that Harriet has no clue about their previous encounter. Dingane and Shaka rub shoulders and in the process, they end up getting into an exchange. As they argue, they end up revealing some of Shaka's darkest secrets. Goodness is on a mission to finding favour from Tshepo. In the process, she ends up facing hostility.
Episode 64 - Thursday, 24th of October, 2019
Scared of Love
Goodness' resentment and guilt lead her to try to fix a wrong deed. Mmabatho finds out about a dark secret that tears her down. Jerry is not cautious about collecting an award even though Vuyiswa is planning something different.
Episode 65 - Friday, 25th of October, 2019
Chokehold
Shaka faces Dingane for interfering with his relationship with Mmabatho. Harriet insists that Kea should give her all the information regarding the airport contacts.
Episode 66 - Monday, 28th of October, 2019
In Too Deep
Dingane and Kagiso have to depend upon one another to overcome their biggest fault. Meanwhile, Brutus is disappointed with Shaka for interfering with business. Vuyiswa's attention is drawn towards how Goodness has been involved in the accident.
Episode 67 - Tuesday, 29th of October, 2019
Haunted
Kagiso tries to convince Mmabatho to come back home. On the other hand, Vuyiswa is trying by all means to make all efforts to defeat Goodness and in the process, he ends up questioning her motives regarding lending a helping hand to Tshepo.
Episode 68 - Wednesday, 30th of October, 2019
Looming Dread
The mission that the Khozas had set out on to try and find Shaka finally bears fruits. Meanwhile, Goodness is crushed as she tries her best to Tshepo.
Episode 69 - Thursday, 31st of October, 2019
My Brother's Keeper
The Khoza brothers get into a disagreement and this is the worst moment for this to happen as they are keeping a very sensitive secret. Skhumbuzo is trying to abide by the rules that Nomzamo has set and that is becoming difficult for him. Meanwhile, Sthembiso Radebe and Vuyiswa get into Goodness' way at the Thusanang house. Goodness is committed to helping Tshepo.
The Queen Teasers are a tip of the iceberg on what to expect in October. You do not want to miss out all the gist about the show. Be sure to catch it on Mzansi Magic every weekday at 21h00.
READ ALSO: