- A woman, Jenna Evans, detailed on social media how she ended up swallowing her engagement ring
- Evans said she thought she was dreaming when the incident happened
- She had to get surgery to remove the ring and her story has since gone viral
PAY ATTENTION: Click "See First" under the "Following" tab to see Briefly.co.za News on your News Feed!
A woman, Jenna Evans, who hails from San Diego, California, has gone viral after she shared how she swallowed her engagement ring.
"So, in case you missed it, I swallowed my engagement ring in my sleep on Tuesday night," she wrote on Facebook last week.
Evans explained she was having a dream when she swallowed the impressive rock.
"I was having a dream that Bobby and I were in a very sketchy situation involving a high speed train and bad guys (I have very exciting and vivid dreams) and he told me I had to swallow my ring to protect it; so I popped that sucker off, put it in my mouth and swallowed it with a glass of water," she explained.
However, when she woke up the next morning, the ring was missing from her finger and Evans knew what happened.
Briefly.co.za gathered she told her fiancé about it and he at first appeared not to believe her. She explained they laughed for what felt like an hour and a half before heading down to the hospital.
Evans explained the doctor ordered an x-ray and she "seemed pretty shocked" when she saw the ring lodged inside her stomach.
"They called a gastroenterologist and decided it would be best NOT to let nature take its course," Evans revealed in her post.
PAY ATTENTION: Do you want to know what's trending on Briefly.co.za? Join our WhatsApp group today.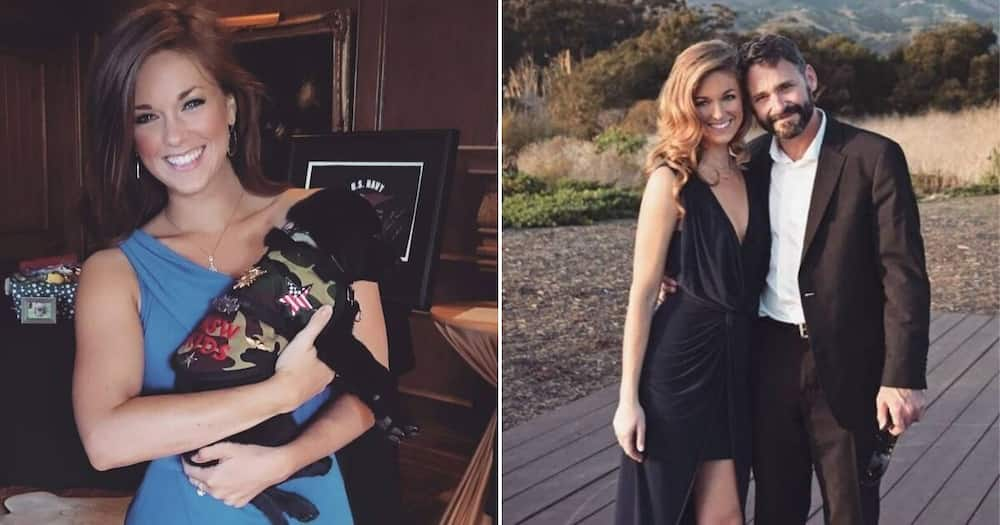 READ ALSO: Meet award-winning entrepreneur who is changing lives of youths
Evans required surgery and she had to sign a release form "just in case" she died.
"Then I cried a lot because I would be SO MAD if I died. I waited a long time for that damn engagement ring and I WILL marry Bobby Howell," she said.
The surgery went well and they found the ring just beyond Evans' stomach in her intestines.
The post has since been shared over 65 000 times and it gathered more than 111 000 reactions, making headlines on newspapers across the globe.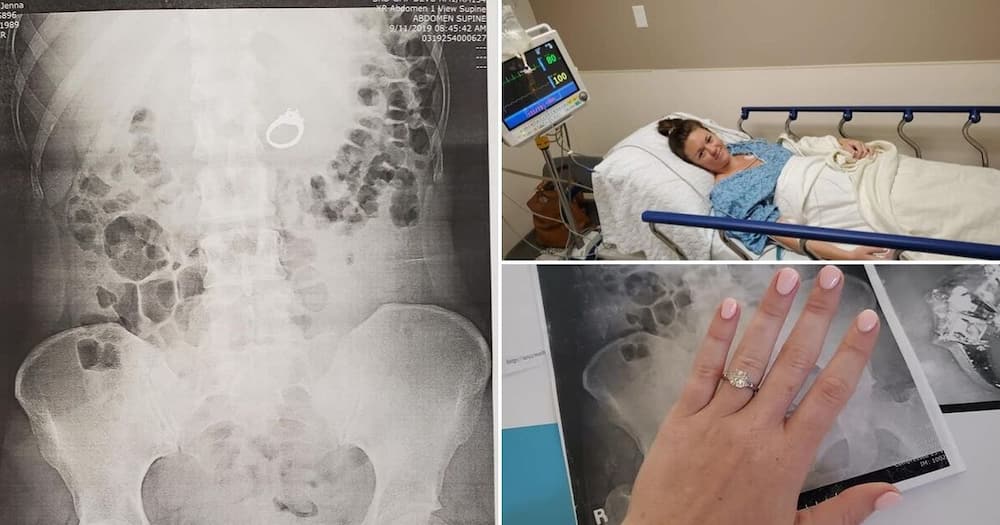 Apart from a couple of trolls, most found Evans' story hilarious and they flooded her comment section with her views.
Amanda Austin commented: "I feel like you should add those pictures to your wedding album! Who wouldn't want to hear that story as they're looking at your pictures."
Ruth Pentland wrote: "What a story to tell your kids and gran when you have some."
Crystal Curry added: "Have you heard of couples getting tattoo rings? I don't think you could eat your finger. Lol."
Tawanya Green said: "Glad you are ok! HILARIOUS real life event! The ring is Beautiful!"
Patricia Bowden Latson commented: "Looks better on your hand! Glad it all ended well."
Enjoyed reading our story? Download BRIEFLY's news app on Google Play now and stay up-to-date with major South African news!