Isithembiso is one of the best-reviewed South African soapies. The vibe and hominess that the show creates are unmatched. The twists in the story have been brought out in their best version by the Isithembiso cast, not forgetting the humour and drama in the show. You do not want to let this package pass you by. But first, how about a little insight into Isithembiso Teasers to know what lies ahead in the show?

Isithembiso is one of the local shows that will capture your attention, regardless of whether you are a fan of drama TV shows or not. The story in the show has been told in the most seamless way ever. The humour and drama is everything you could ever wish for. Watching how the Isithembiso cast throws one another under the bus and the chain of revealed secrets will cause you to get more curious about the show. These Isithembiso Teasers highlight some of the catchy scenes in the episodes that will be due in October.
Isithembiso Teasers for October 2019
These are some of the highlights of what each one of the Isithembiso episodes has in store for its viewers.
READ ALSO: Isidingo Teasers: November 2019
Episode 132 - Tuesday, 1st of October, 2019
After a long period of contemplating, Zoleka gives in to the proposal that Cheez has brought forth. Banzi delights in the glory of his celebrity. On the other hand, the situation that Patrick is in is gradually deteriorating.
Episode 133 - Wednesday, 2nd of October, 2019
Nhlamulo realises that Zoleka blew things out of proportion. Banzi has come up with a new plan that will help strengthen his ministry. Patrick tries to come up with a plan that he will use to dismiss Mpho after paying him. Abednego, on the other hand, does not have the funds to plan anything.
Episode 134 - Thursday, 3rd of October, 2019
Banzi goes home with a visitor without Ethel's consent. Ethel is disappointed by this. Nhlamulo shuts Palesa out of his life. Meanwhile, Zoleka is struggling to hide the feelings that she has for Cheez.
Episode 135 - Friday, 4th of October, 2019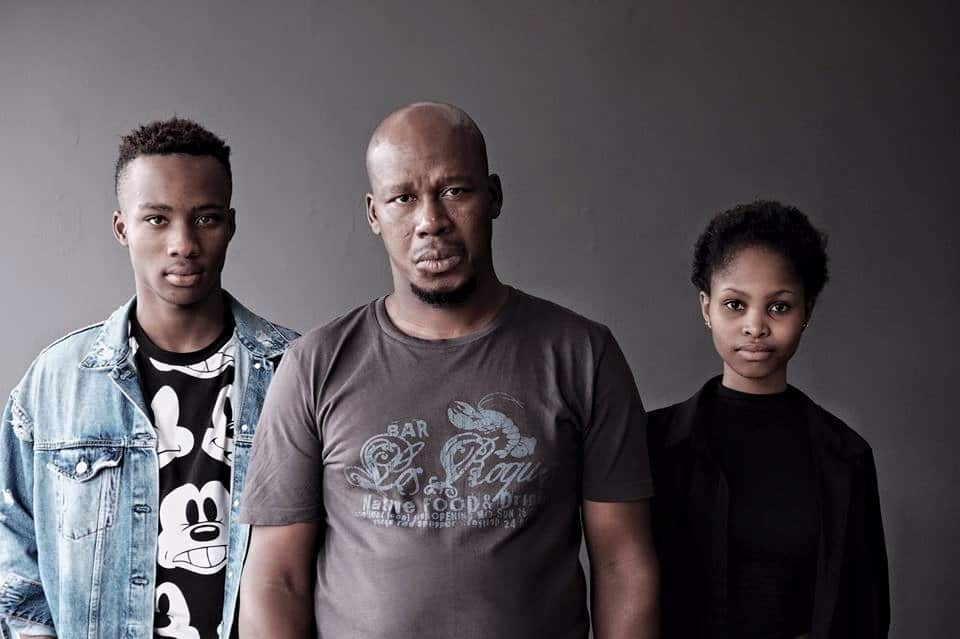 Ethel and Lihle are facing a new threat, and so, they have to brace themselves for it. Patrick's lucky stars are no longer on his side. MK goes to Ms Majoro's office where he sees a familiar face. Karlujah has a new roommate and is not impressed by him.
Episode 136 - Monday, 7th of October, 2019
Ma Ethel is willing to fight to guard the reputation of Banzi. Jackson goes on a mission to look for Patrick. Meanwhile, Sello and Karlujah put their heads together in reacting to the situation regarding Abednego.
Episode 137 - Tuesday, 8th of October, 2019
Patrick psychologically prepares himself to face the disciplinary summoning that awaits him. Meanwhile, Abednego is trying to come up with a plan on how to return to Chunks.
Episode 138 - Wednesday, 9th of October, 2019
Patrick is visited by someone that he did not expect. Diamond, on the other hand, receives information that leaves him devastated.
Episode 139 - Thursday, 10th of October, 2019
Patrick is happy. His mood is, however, distorted after he receives a call. The phone call is from the university. Banzi outplays Ethel and Lihle. Diamond, on the other hand, insists that Vivian should spend some time to soul-search and re-examine herself.
Episode 140 - Friday, 11th of October, 2019
The worst and least expected happens to Banzi when he meets face to face with someone that he least expected to return. Patrick re-evaluates the situation that he is in and makes peace with the fact that there is no way out. He plays his last card by doing the only option that he has.
Episode 141 - Monday, 14th of October, 2019
Patrick's life is at stake. In the process, something critical happens. Abednego trusts his gut about love. Absolom intends to get his ministry back. However, Banzi has other plans laid ahead of him.
Episode 142 - Tuesday, 15th of October, 2019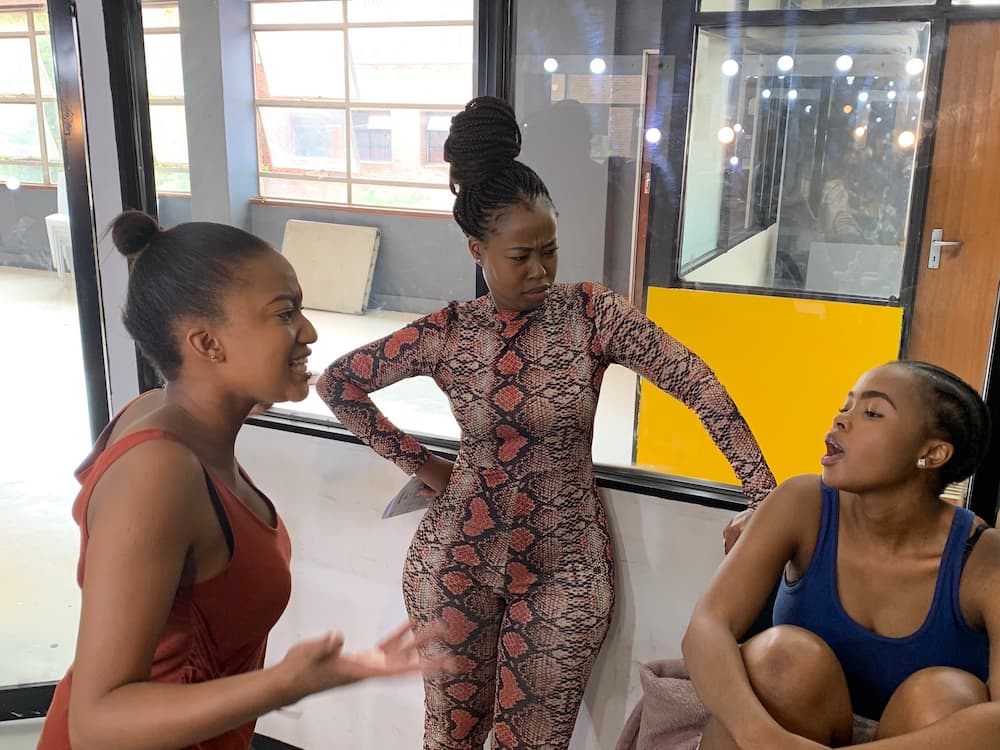 Absolom takes action in taking control of his church from Banzi's leadership. How will Banzi make of his action? On the other hand, Chunks and Absolom choose to jump-start their love.
Episode 143 - Wednesday, 16th of October, 2019
Mbali is charged with the unthinkable claims. Meanwhile, Victoria is forced to come to terms with reality. Members of The Home Cell make a portentous decision regarding the matter at hand. As this happens, Oscar signals Abednego to be watchful in everything that he plans to engage in.
Episode 144 - Thursday, 17th of October, 2019
David opens up to Zanele about the plans that he has for Kero and Vivian. The fire of love between Abednego and Chunks intensifies. Karlujah, however, does not seem to enjoy their union.
Episode 145 - Friday, 18th of October, 2019
Zanele is patiently setting her trap and waits for her bait to attract the target. Kero is serious about Vivian and wishes to take things a notch higher. Karlujah's jealousy is slowly taking a toll on him. Could he be planning to do something fishy? Patrick makes a decision about a crucial matter.
Episode 146 - Monday, 21st of October, 2019
Palesa is slowly trying to overcome what happened to her in the past and is trying to move forward. She is, however, experiencing a difficult moment as a secret about something that happened a while ago comes up and ruins her reputation. Abednego is in a difficult position regarding his accommodation.
Episode 147 - Tuesday, 22nd of October, 2019
Patrick and Victoria finally reach a consensus. Chunks shatters Abednego's feelings when she says no to him.
Episode 148 - Wednesday, 23rd of October, 2019
The suspicions that Cheez has have become tenser. On the other hand, Karlujah tries his level best to put Palesa's worries to rest and helps her overcome the guilt. Diamond gets his heart broken by Vivian, whereas Chunks makes her demands known to Abednego.
Episode 149 - Thursday, 24th of October, 2019
Palesa goes ahead to make a decision that is going to impact all aspects of her life. Vivian, on the other hand, admits that she is greedy and that she needs to work on her attitude. Abednego goes out of his way to do something that leaves Chunks surprised. Meanwhile, Tiro does something that leaves Sne very happy.
Episode 150 - Friday, 25th of October, 2019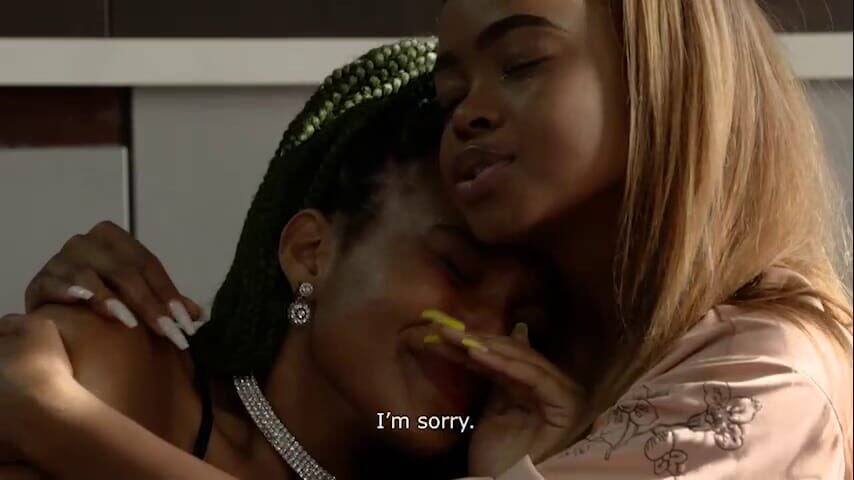 Karlujah goes out of his way to help Palesa avoid making a very impactful mistake. Cheez, however, decides to use the forceful road to getting what he wants. Zanele, on the other hand, offers Vivian something that she plans to use as leverage against her. Sne pulls a foolish personality.
Episode 151 - Monday, 28th of October, 2019
Matla summons Palesa, what could the agenda of the meeting be? Meanwhile, Vivian does the unthinkable and it lands her and Kero into hot soup. Kandy, on the other hand, meets with Kero to discuss Sne.
Episode 152 - Tuesday, 29th of October, 2019
Matla is convinced that Palesa has details that could help understand the killing of Lunga's father. Indy receives some information regarding what is happening at home. The news makes him sad. David implements the plan that he had come up with regarding revenging Vivian and Kero.
Episode 153 - Wednesday, 30th of October, 2019
David pushed Kero under so much pressure to make an impactful decision. Sne, on the other hand, locks Tiro out while Palesa insists on not opening up to Nhlamulo about a sensitive matter.
Episode 154 - Thursday, 31st of October, 2019
Cheez makes Palesa get to her worst when he makes heartless demands. Zoleka makes a discovery that leaves her upset, while Indy is offered something for free by Lungi. Vivian has no option but to ask for help from Ma Dolly.
Isithembiso goes live every weekday from 19:30 on Mzansi Magic. You do not want to be left out of the conversations when your friends discuss the show. These Isithembiso Teasers for October are by far the epitome of all the hype in the show currently.
READ ALSO: