Here is a wrap-up of our favourite South African celebs and their expensive cars
South African celebs love to live their best lives. Often, they buy luxury cars to transport them from one point to another, but most importantly, these cars act as a symbol of their social standing. These cars can be expensive, but that is the point; is it not so? Artists such as AKA and Casper Nyovest have not held anything back with their car purchases. Riky Rik, on the other hand, is flying high with his choice in cars. Women celebrities have also proven that their taste in cars is based on the purchases they have made. Such women include Connie Ferguson, Bonang Matheba, and Amanda Du-Pont, among others.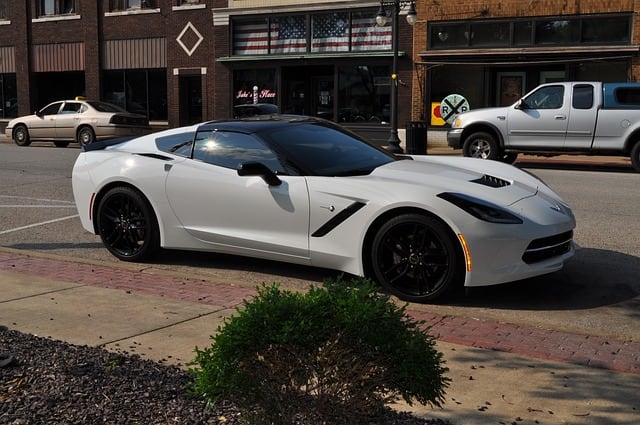 Mzansi celebrities leave nothing to chance when making their expensive purchases. Most of them go for the top brands like Mercedes, Ferarri, and BMW. There is no way you can afford not to gaze. These cars have speed, aesthetics, and tremendous horsepower whose sound will make you turn your head. Here are the top whips that SA celebrities drive.
READ ALSO: Sthembiso Khoza biography: age, wife, siblings, mother, Abdul Khoza, The Queen and Instagram
Male South African celebrities and their cars
South African male actors are among the top celebrities in Mzansi. Some of them have inspired a huge following, both online and offline. This has helped them further their agenda. It has also helped them earn good money to afford luxuries. This is a list of actors and other male celebrities in South Africa and their cars.
1. A.K.A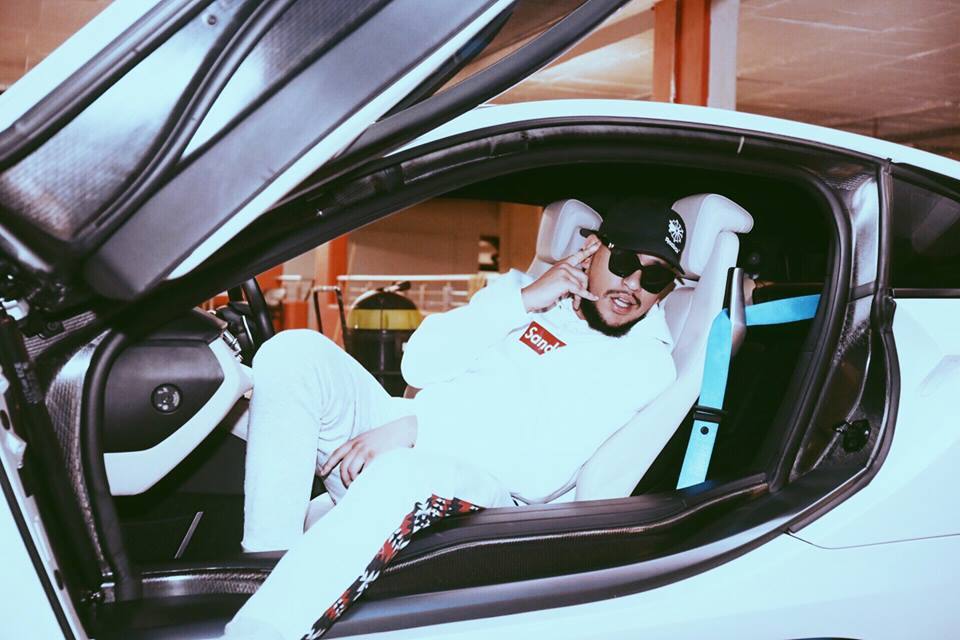 What car does aka drive?
The levels hitmaker is on his own level with his acquisitions. A.K.A has a BMW MX6 and a BMW i8 eDrive, both of which are high-end cars that project a sense of sophistication that only the rich can afford. Thanks to the internet, endorsements and proper music distribution systems, South African musicians are raking in big cash that enables them to live the lives of kings. A.K.A has once again proven that he is the best beyond his wardrobe.
2. Cassper Nyovest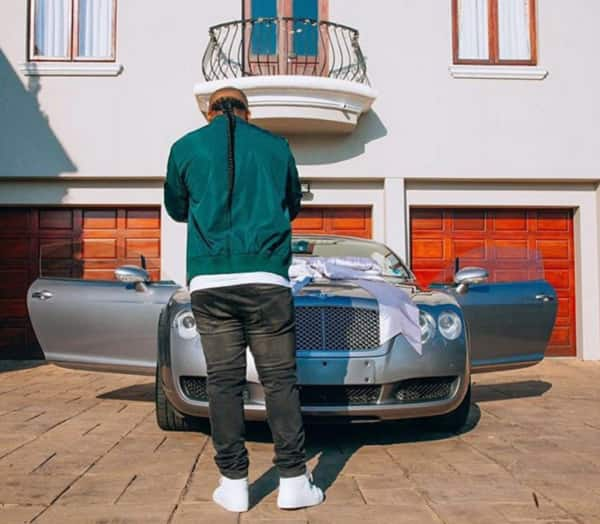 How many cars does Cassper Nyovest have? Four cars. He has two Bentleys and two Mercedes Benz.
Casper Nyovest is a hip-hop artist who releases a hit after hit. He is famous for his Mama I Made it hit song that had a good reception in the market. The talented musician owns a Bentley Continental GT. The general rhetoric is that he has another Bentley. Each of these cars is reported to be worth around R3.7million.
3. Ricky Rick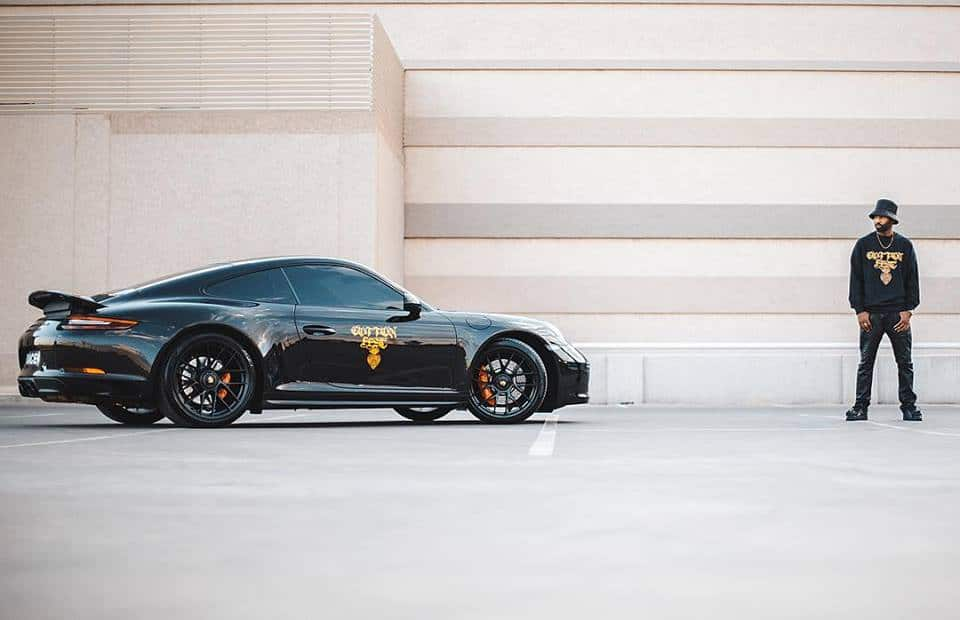 Ricky Rick's garage is full of high-end cars. The rapper lives a life that most would consider a dream. He has a Mercedes C300 AMG that is said to be worth around R5 million. He has been reported to have a Ferrari. To most South Africans, this is unbelievable. But hey, that is life, and most of the time, it is unbelievable.
4. Emtee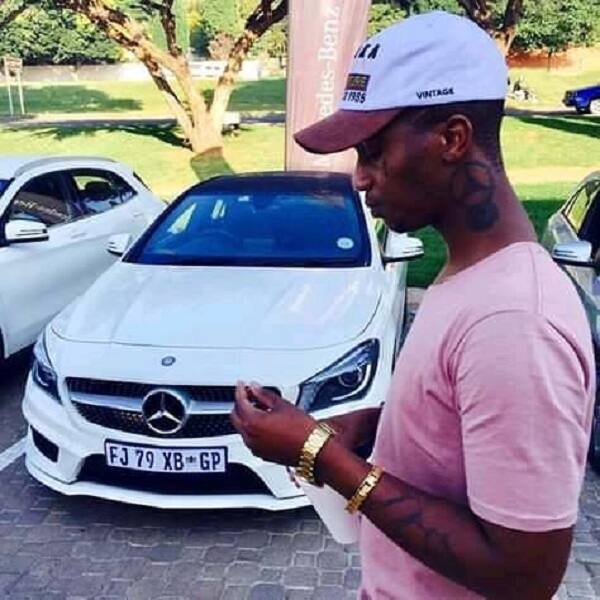 Emtee has demystified the idea that Ambitiouz Entertainment was not paying their artists. He has always been seen driving around in a A45 Mercedes Benz AMG. The young Trap musician serves his fans with a diet of best trap tunes.
5. L Tido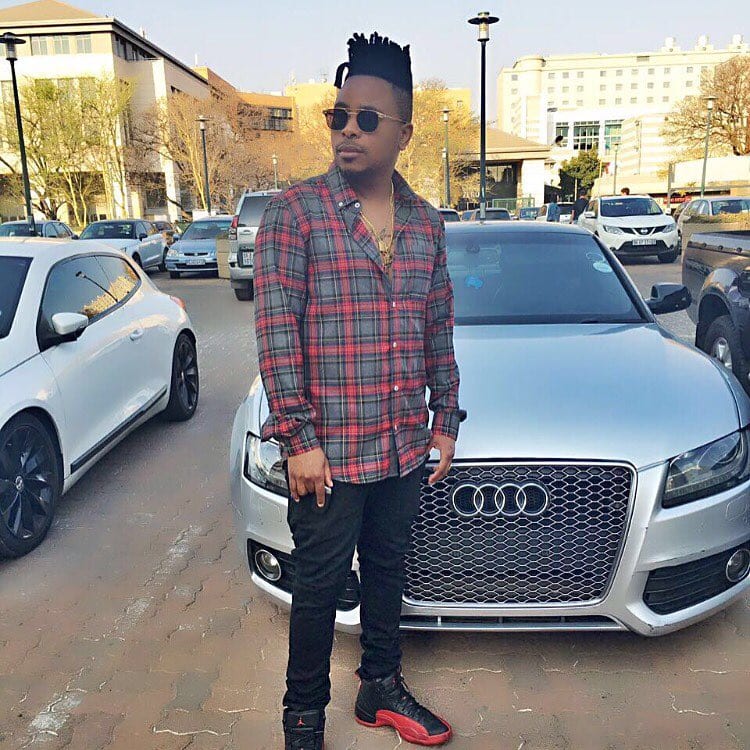 What would South Africa do without L Tido? The talented rapper always has his eyes on the price and on the game. This is not any different when it comes to his choices in cars. The Bana Ba Kae rapper owns a flashy Audi A5 Coupe that he, in some cases, flaunts on social media. If you have money, why not buy the best car and show it?
6. Eric Macheru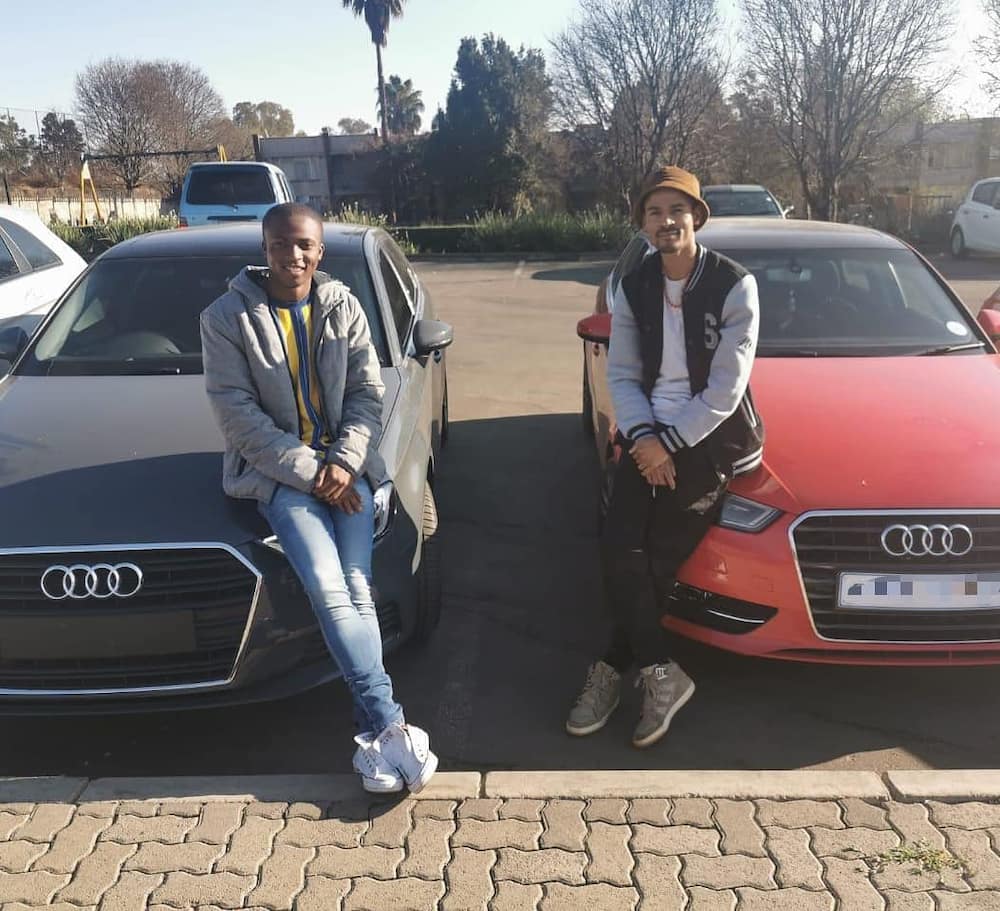 Eric Macheru is one of the South African actors who is loved for his great acts in Skeem Saam. The good looking actor also gets paid well. From his choice in cars, it is evident that the young Macheru has life figured. He owns a red Audi that will make you wish you were him.
7. Black Coffee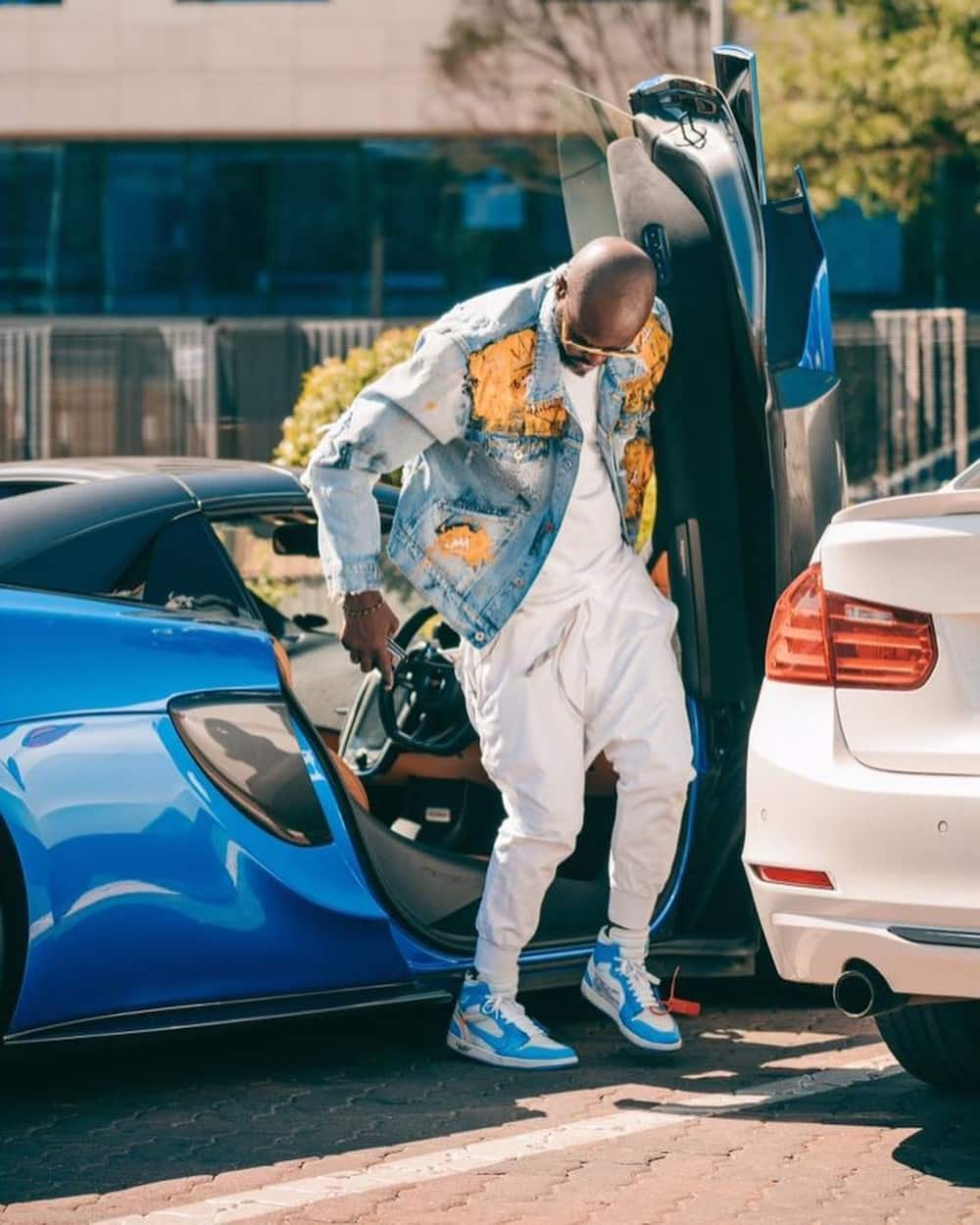 Dj Black Coffee is a record producer and an award-winning Dj who dictates the South African entertainment scene, at least up to a certain extent. The high flying Dj has a Maserati in his garage. It is also reported that he has a Mercedes Benz G wagon on his list of cars.
READ ALSO: Chris Brown biography: age, daughter, girlfriend, Rihanna, parents, movies, and net worth
8. NaakMusiq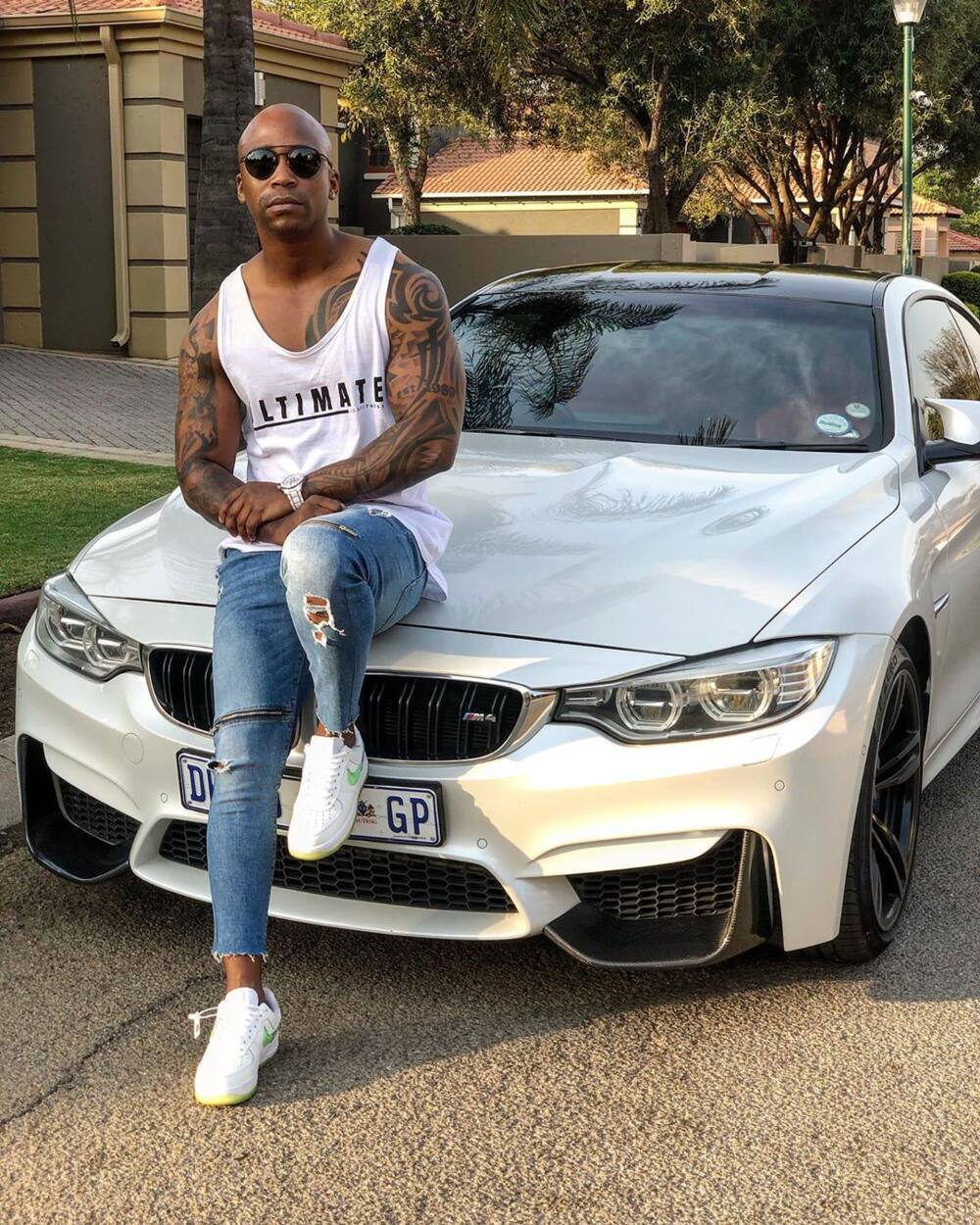 There is a general belief that South African celebrities from Durban do the most work. Judging from their car acquisition, this claim that boys from Durban do the most work seems to hold water. NaakMusiq is one of the Durban boys. He owns two BMWs.
9. Somizi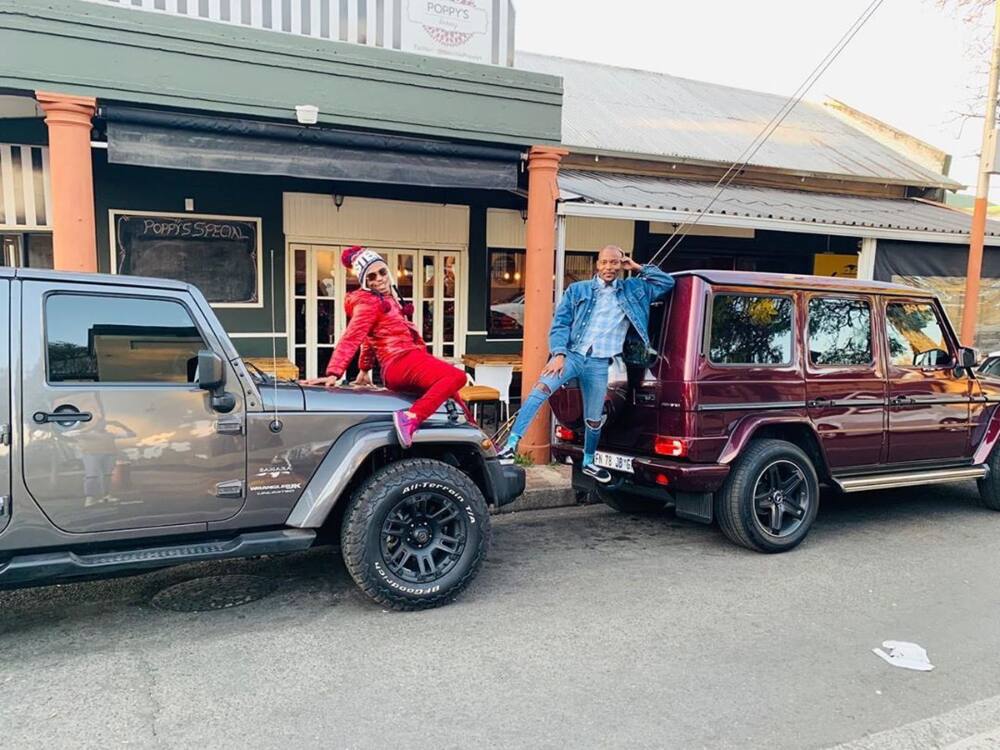 Somizi is the eccentric judge of the idols in South Africa. The well-groomed and socially intelligent judge owns a Mercedes Benz G350d that is valued at R1.5 Million. He also bought a brand new BMW i8 whose worth was over R1.9 million.
10. Jimmy Tau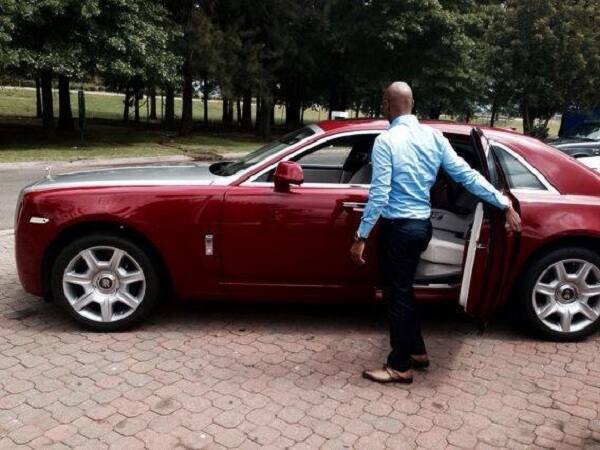 If you ask, which South African soccer player drives the most expensive car? You will probably end with Jimmy Tau as your number one choice. The former Kaizer Chiefs defender is famous for his skills and talent. He also earns big cash, and he is seen in his spending habits. He has a Rolls-Royce Phantom whose cost is estimated to be R4.5 million. He also has a yellow Porsche that has good speeds that are estimated to cost around R1.5 million.
Female celebrities in South Africa and their cars
Famous South Africans include females who are doing extremely good for themselves. These beauties have deep pockets, a taste for finer things in life, and an extraordinary resolve to get what their heart desires. Here is a list of female celebrities in South Africa and their cars:
1. Bonang Matheba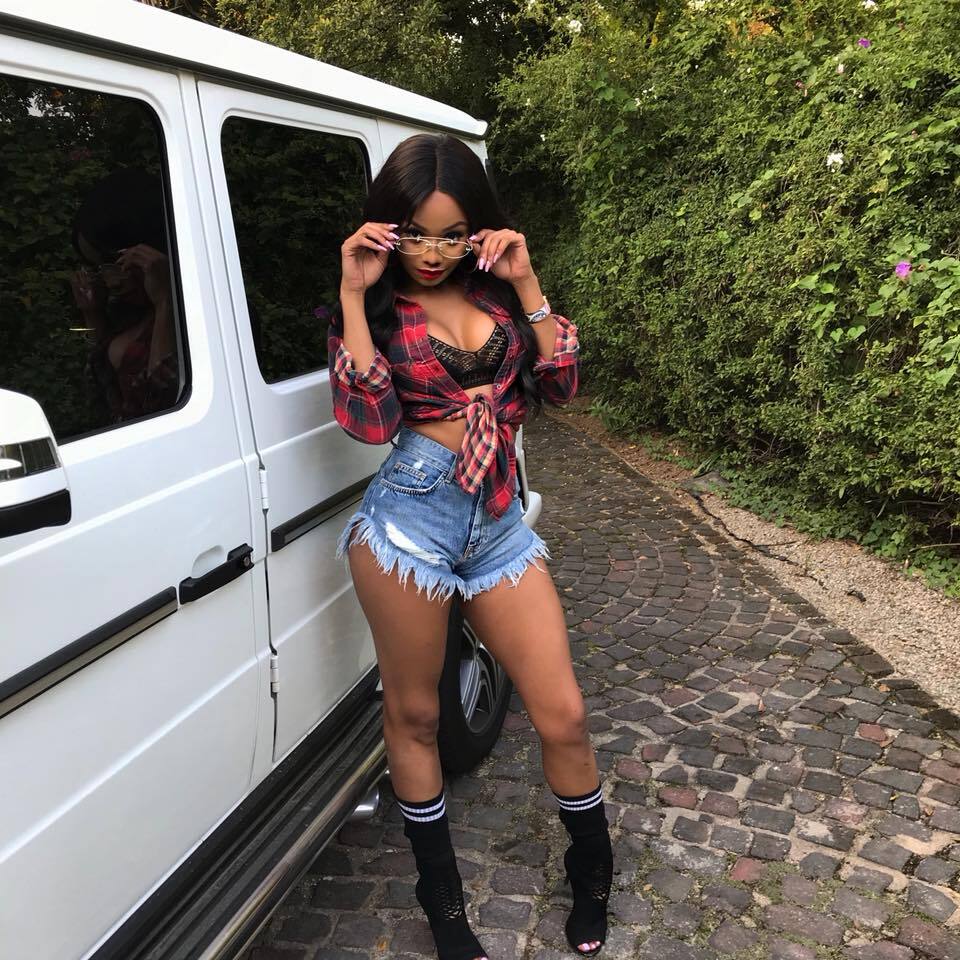 Popularly known as Queen B, Bonang has an eye for the finer things in life. She has a beautiful home that is worth millions and a queenly car, a Mercedes Benz G wagon. Her G wagon is said to have an estimated price of R2 million.
2. Nomzamo Mbatha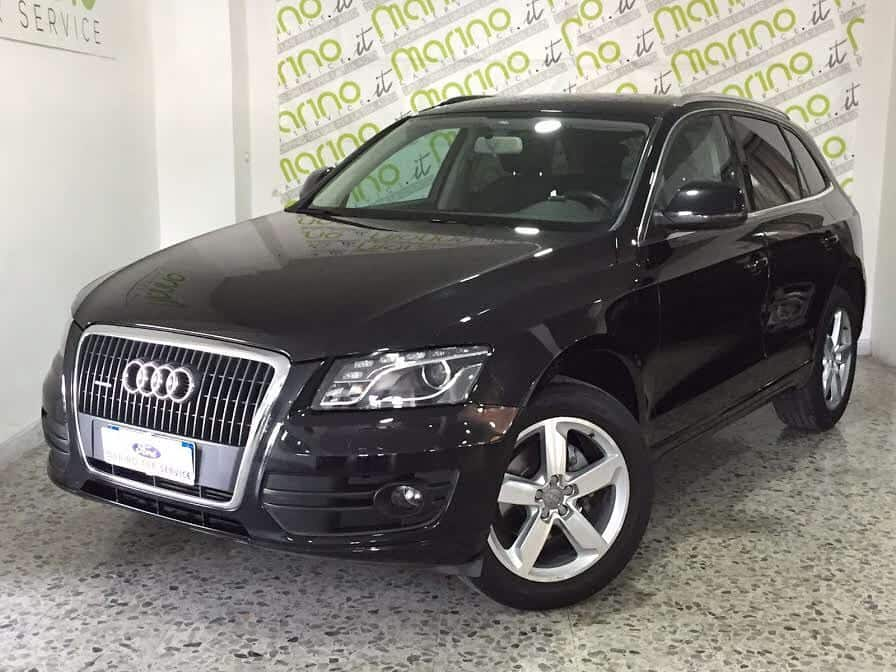 Namzano is a media personality, an actress, and a humanitarian. One more thing about her is that she is a big lover of Audi. To prove that her love is for real, she has an Audi SQ5 in her garage. It shows how good her taste is when it comes to cars. She knows her stuff. The car is estimated to cost R1 million. She also has an Audi R8 V10 estimated to have costed R2.9 Million.
3. Amanda Du-Pont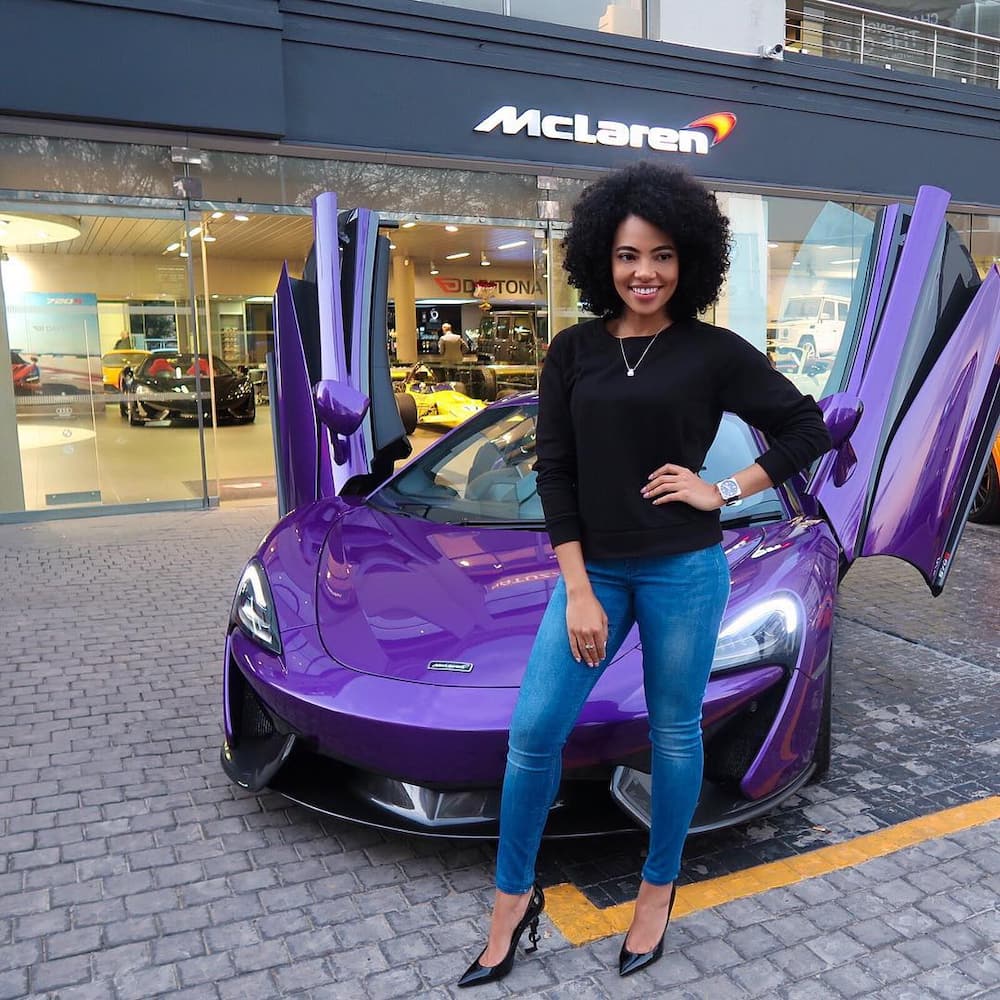 Amada is an actor and TV personality who lives a good life. On her 30th birthday, she bought herself a Mauvine Blue McLaren 570S that is estimated to cost R3 million. She said,
Those close to me know I have always had a love for cars. The McLaren is one of the cars I have had on my vision board. I am thrilled and blessed to have been able to purchase it in my birthday month. I feel so blessed and must give all the glory to God. I look forward to many miles in this car and hope to see more sisters behind the wheel of supercars.
4. Connie Ferguson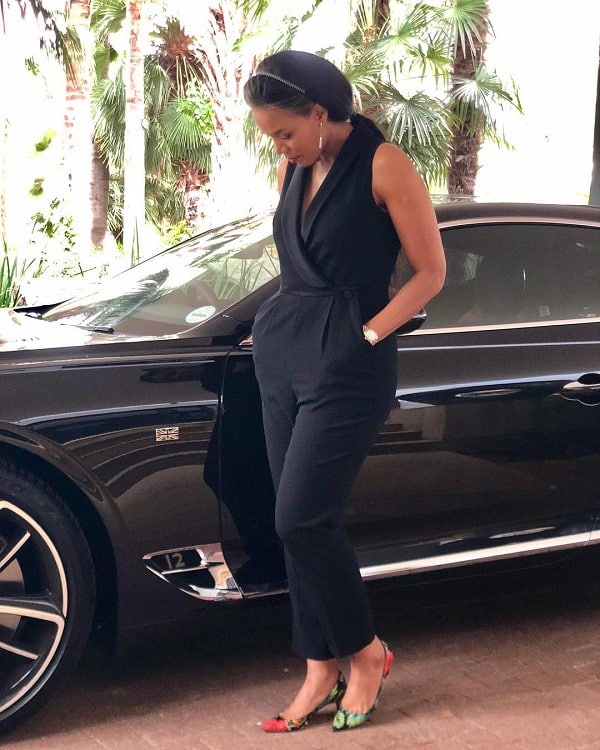 The actress and businesswoman Connie Ferguson is adored by many people for her great acting skills, timeless style, and an overall calm and well-collected demeanour. She has a Mercedes-AMG C63s in her garage that her husband bought for her. She wrote on her IG account:
So I just got home and found this parked in my garage! OMG I really have no words Shona Ferguson! I am one very lucky wife! Thank you for just... YOU! #AMG63s #LoveIsABeautifulThing #ForeverGrateful #LoveLivesHere #Wowza
This car is estimated to cost R1.3 million.
5. Khanyi Mbau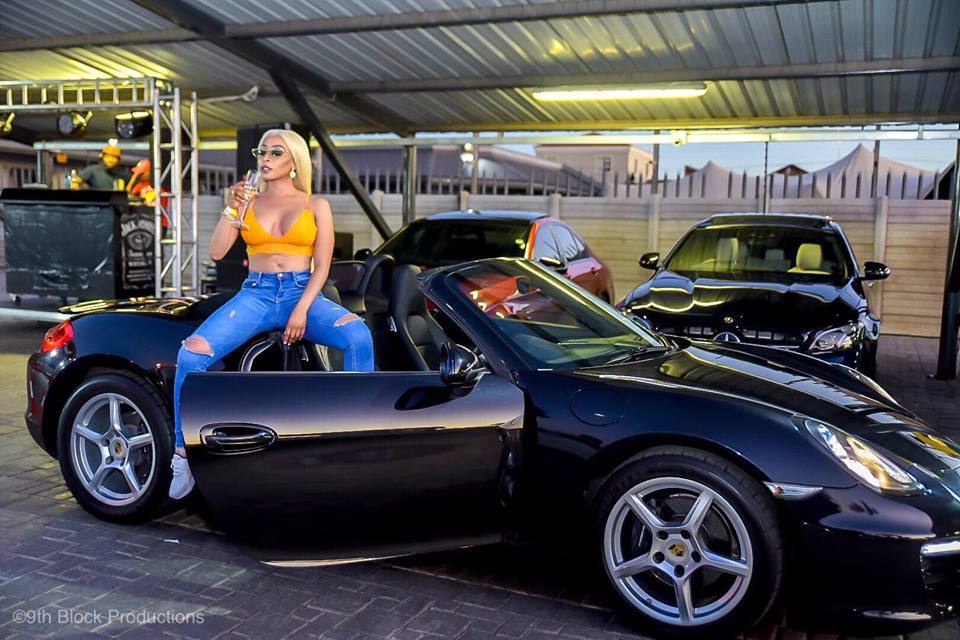 The self-proclaimed Queen of Bling Khanyi has a new whip. She is living up to her own proclaimed title. She owns a Porsche estimated to cost R800,000. She bought herself a navy-blue sports car that is stunning. She had this to say,
For the first time in my life, I bought myself a sports car without the help of any man
6. Boitumelo Thulo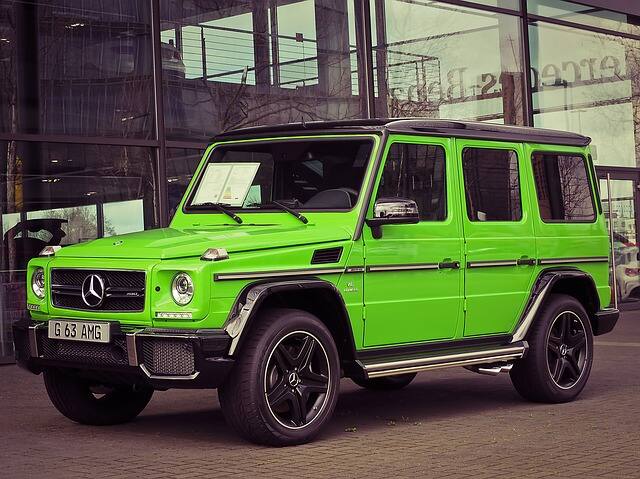 Thulo has a Mercedes AMG GLA 45 under her name. The celeb had her fans gassed up with her car. The car is estimated to cost over R800,000, and it has exciting features such as using a smartphone to unlock it while you are far away.
7. Thando Thabethe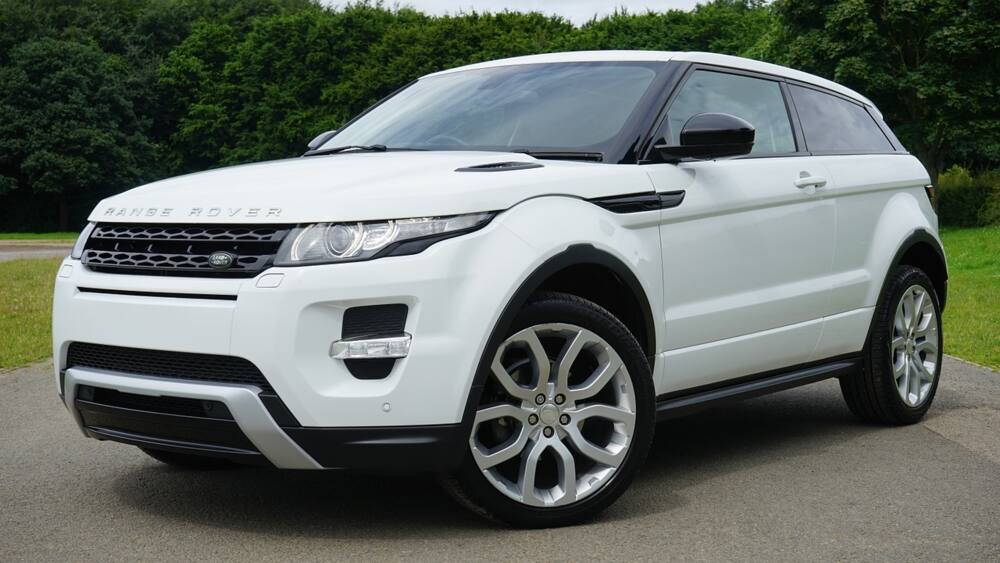 Thando, popularly known as Thabooty, has a white Range Rover estimated to be worth around R750,000. She is truly living life.
READ ALSO: Miss SA Zozibini Tunzi rewrites narrative of "black is not beautiful"
8. Gigi Lamayne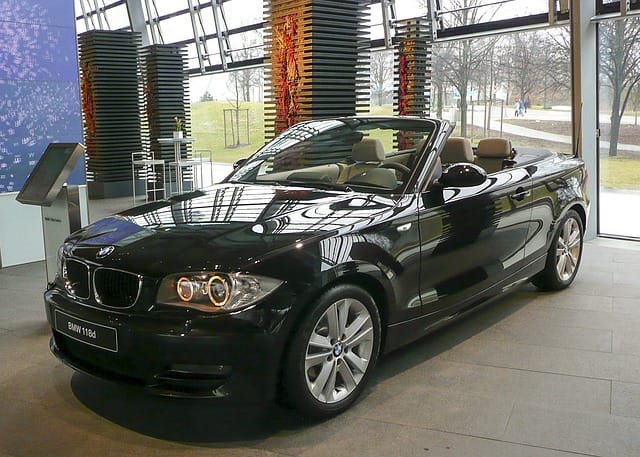 Gigi, full name Genesis Gabriella Tina Manney, rides in her BMW 2-series convertible around town. Her cool ride costs an average of R500,000.
9. Leanne Dlamini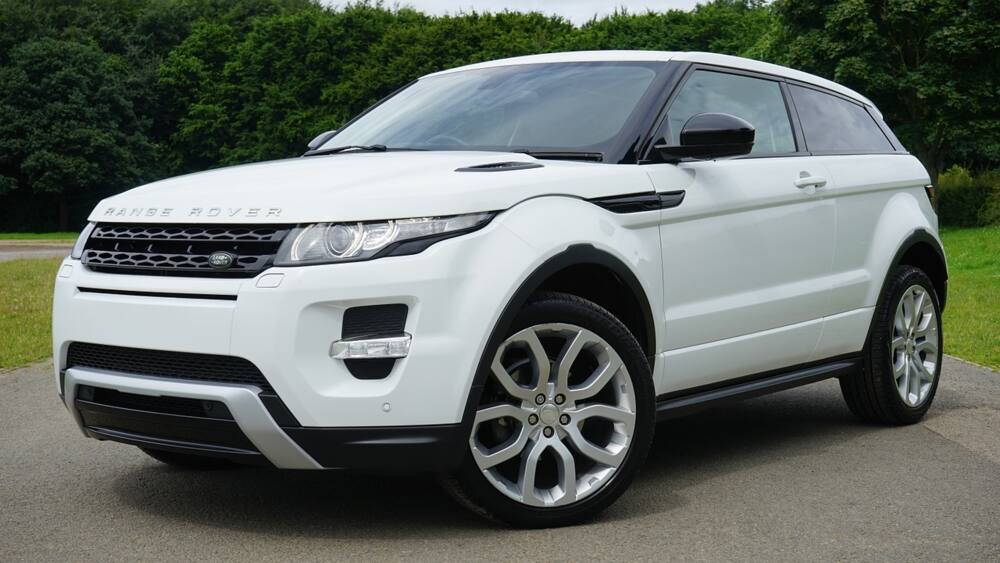 Leanne is an international singer and songwriter with a knack for finer things in life. She has a Range Rover said to be worth not less than one million Rands.
10. Thulisile Phongolo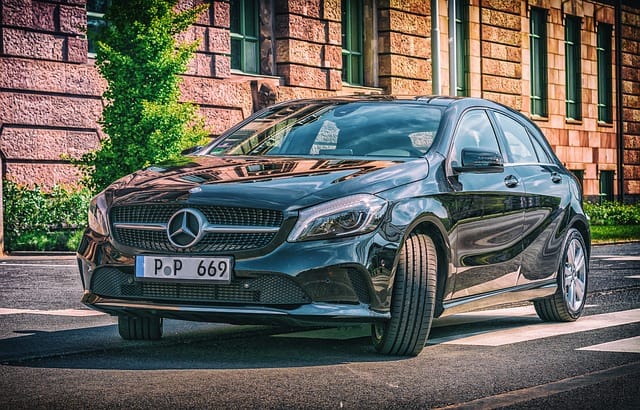 Thulisile is best known for her role in Generations where she acted as Namhala Diale. She has a Mercedes-Benz A-Class that costs around R416,400.
South African celebs are living their best lives. They buy the best cars that they can afford and make the most out of the little time that is available. Some own bigger and more expensive cars than others, but they all have beautiful and great cars. No average Joe can rival what these celebs have.
READ ALSO:
5 special moments from Thami Shobede we will always remember
Mandisa Nduna biography: age, Thisiwe Ziqubu, pictures, movies, and Instagram
Zola Nombona biography: age, sister, Robert Marawa, songs, nominations, awards, education, TV shows, movies and Instagram
Source: Briefly News