The Throne Teasers: October 2019
October comes with great things as you can tell from The Throne teasers explained below. Your favourite show comes to you with a lot of excitement. If you have been following the episodes, you do not want to miss next month's lineup as good things line up.

October 2019 teasers are not spoilers. Instead, these episodes will get you in the right mood. Watch and discover what happens to your favourite character. What is more, you get an idea of what will be going down on the season finale.
October's Breakdown of The Throne teasers
Sit back and relax as we bring to you a glimpse of what you should be expecting this coming month.
Episode 246: Tuesday 1 October 2019 - A Poisonous Meal
Odirile is desperate and is ready to go to deadly lengths because of this. Tumelo and Matshidiso are working towards getting proof of how Lazarus is taking advantage of Kweneng's people.
Episode 247: Wednesday 2 October 2019 - The Power of Miracles
Odirile gets the dreadful news that Sello got poisoned as opposed to the target, Tshego. Goitseone and Matshidiso are having a hard time trying to apologise to Mme Naledi and Lazarus.
Episode 248: Thursday 3 October 2019 - Last Heartbeat!
Tshego, angry and annoyed, asserts her authority as the senior wife, throwing the Royal Healer out of Sello's room in the hospital. Sello's life is hanging on the balance even as Lazarus's healing powers thrive and heals barren people.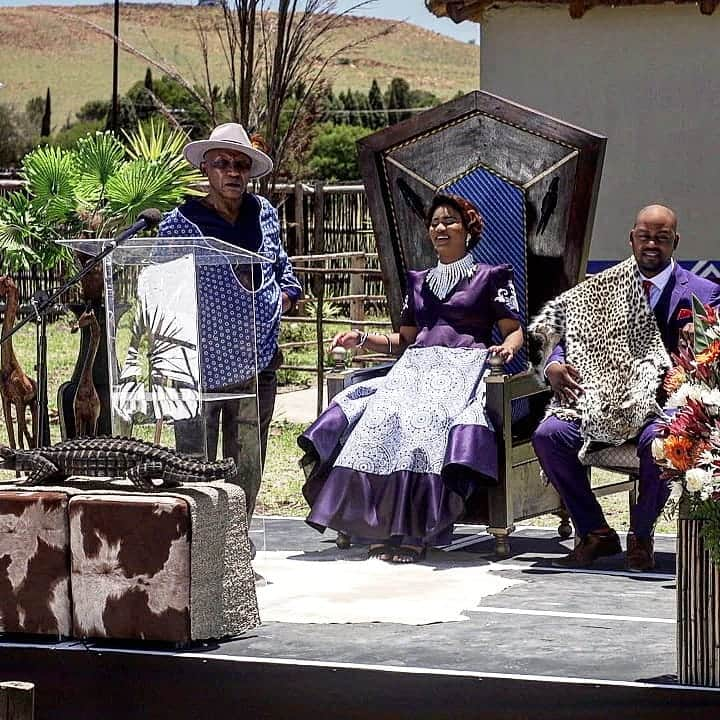 Episode 249: Monday 7 October 2019 - Death Bed Chronicles!
Tshego becomes Odirile's scapegoat for poisoning Sello even as his life hangs in the balance. Different people in Kweneng react differently about Lazarus' pregnancy miracle. Sello confesses and apologizes in what seems to be unnecessary.
Episode 250: Tuesday 8 October 2019 - The Black Widow
Sello is shaken to the core as an arrest is made. Lazarus is able to open wallets in Kweneg by his speech. Matshidiso and Tumelo are walking on the right path.
READ ALSO: The Queen Teasers: October 2019
Episode 251: Wednesday 9 October 2019 - Who Did It?
Odirile wins over Tshego, who is left in the isolation of life imprisonment. Lazarus enjoys the newfound freedom with his family without knowing the danger that awaits him within their own territory.
Episode 252: Thursday 10 October 2019 - The Confession
Tshego is able to extract a confession out of Odirile though this does not make things better for her. Lazarus's scheme is out in the open. Tables turn as people revolt against him.
Episode 253: Monday 14 October 2019 - Getting Away With Murder
Odirile must cover-up for another killing. Villagers go against Mme Naledi and Lazarus.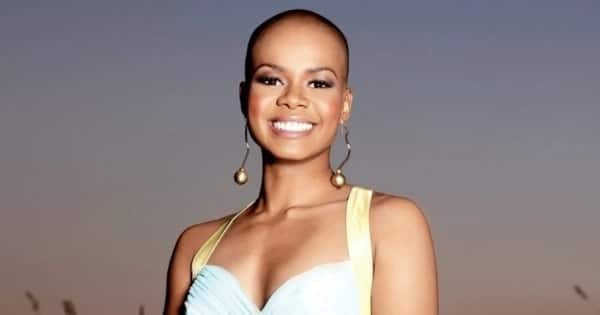 Episode 254: Tuesday 15 October 2019 - Three Attempts Left
The police comes to a decision not to press any charges against Odirile for killing Tshego, as they claim it was done in self-defence. Mme Naledi's heart is broken as Lazarus disappoints her yet again. Goitseone denies the fact that he has been hurt.
Episode 255: Wednesday 16 October 2019 - The End Code
Goitseone and Mme Naledi realize that they have to move out of Kweneng. Things seem to be working in Odirile's favour now.
Episode 256: Thursday 17 October 2019 - The Truth Exposed!
Odirile feels elevated. Lazarus is a hero while Queen Mosadi's phone lets us know some powerful and shocking secrets.
Episode 257: Monday 21 October 2019 - This is War
Battle lines get drawn as the war between the Kwena's and the Morule's come up again. Lives are hanging on the balance as shots are fired even as Lazarus repents.
Episode 258: Tuesday 22 October 2019 - Sister Sister
Mosadi may have survived death, but he soon faces Odirile's gun. A hostage situation comes up.
Episode 259: Wednesday 23 October 2019 - A Fallen Queen
Queen Mosadi finally stands up against Odirile in an unimaginable twist of events. Mme Naledi gets the calling. Lazarus worries about where the wife is.
Episode 260: Thursday 24 October 2019 (Finale!) - Same Old Royal Vendettas
There has been a shift of tides even as new royalty dawns. Mapula and Goitseone have different responses to their being royalty. Lazarus shows everyone that he has not changed as he orders for his wife's death.
With The Throne Teasers already described, you can wait in peace knowing that the drama gets interesting as the plot thickens. What is more, you can now look forward to season finale knowing that the wrongs will be righted, or will they?
READ ALSO:
Isidingo Teasers: November 2019
Gebroke Harte cast: A-Z list including pictures
Isithembiso Teasers: October 2019
Source: Briefly.co.za