Watching local soap operas is slowly becoming the go-to plug for most people. Not only it is relaxing but also entertaining. Watching some of the country's biggest stars pull different characters in the simplest and yet most interesting ways is so epic. The epitome of it is going through teasers to get insight into what is bound to happen in the oncoming episodes. How about going through The River Teasers for October 2019 to feed your curiosity?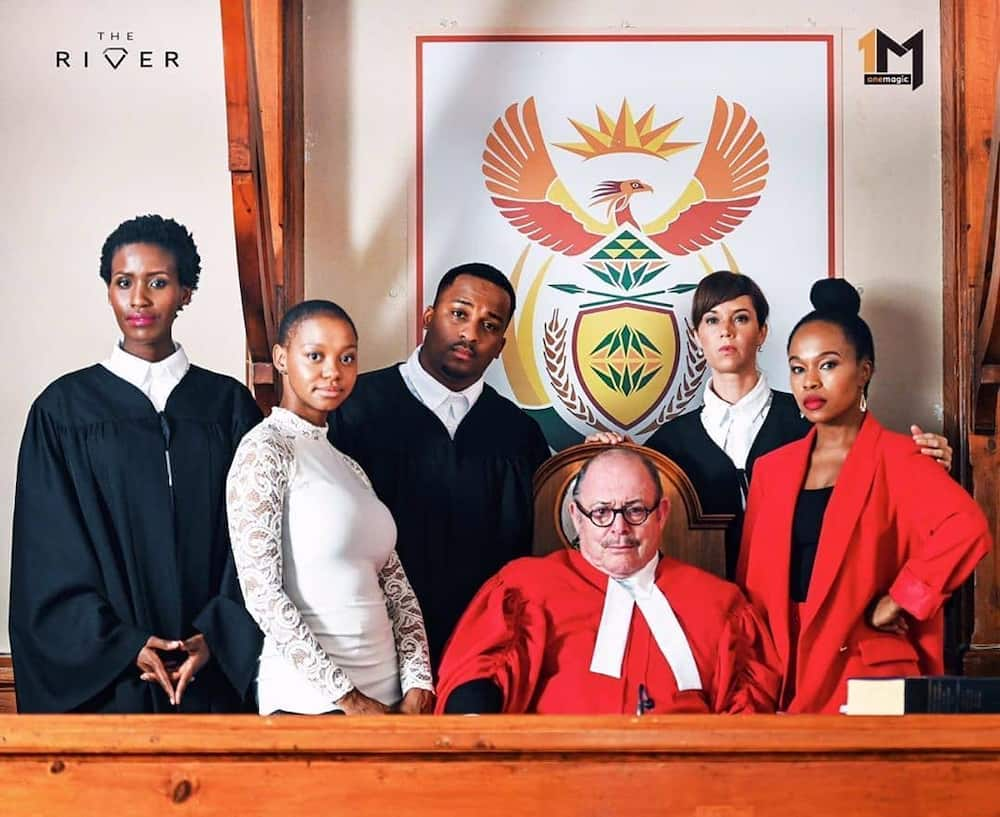 Are you a fan of The River and are trying to imagine what might happen in the oncoming episodes? If so, going through The River Teasers for October might be beneficial in trying to put your curious mind at rest. These teasers are just highlights of what will happen in The River episodes. You do not want to miss out on the drama and humour that The River cast is going to feed you with. Brace yourself because October is going to be a month of a kind.
The River Teasers for October 2019
Things are getting juicier in every episode of the show as highlighted by the teasers.
Episode 177 - Tuesday, 1st of October, 2019
No Heroes Available
The children of Mokoena strongly disagree with each other. On the other hand, Njabulo and Andile are going through a difficult situation trying to make everyone understand what they encountered.
READ ALSO: Scandal! Teasers: October 2019
Episode 178 - Wednesday, 2nd of October, 2019
An Unfair World
Lindiwe is willing to try and patch things up with Andile, what will come out of their shaky relationship? Meanwhile, Cobra is on a mission to trick the head of the home. Will his plan work in his favour?
Episode 179 - Thursday, 3rd of October, 2019
The New Member
A crystal gazer envisions the future of the family of Mokoena. As this happens, Andile expresses his strong opposition against the person who put their lives at risk.
Episode 180- Friday, 4th of October, 2019
Reality Check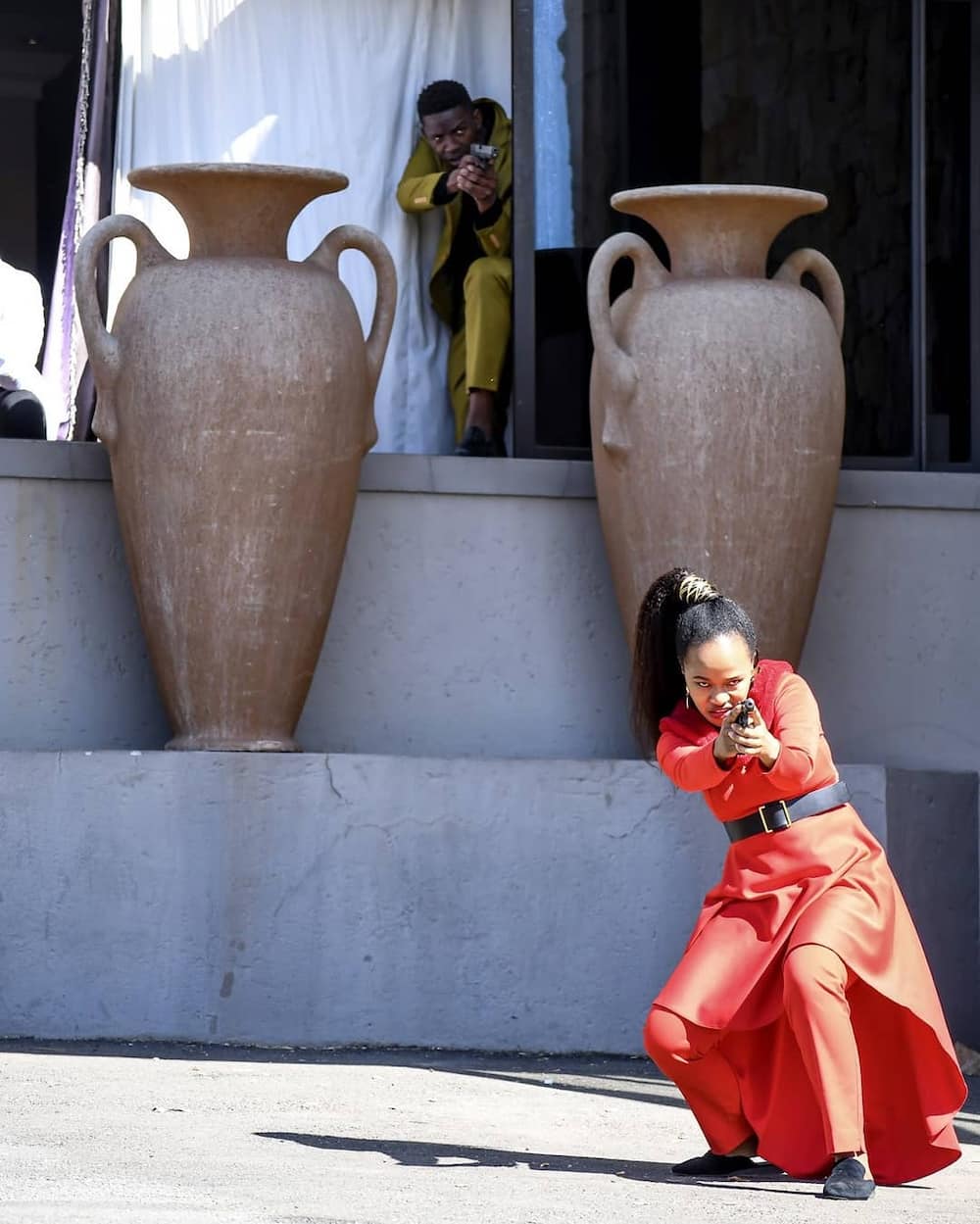 Andile trusts his gut and takes the leap of faith to meet with his foe. On the other hand, everyone is trying to figure out what could be happening to Dimpho, who finally makes up her mind to open up to someone that she trusts about what is happening in her life. Meanwhile, Paulina and Beauty are at a stalemate.
Episode 181 - Monday, 7th of October, 2019
Other People's Problems
Andile accidentally ends up at the person who tried to attack Njabulo. This happens after he is unintentionally led by Flora. Tshepo is back to deliver some shattering information to Dimpho. How will Dimpho take it?
Episode 182 - Tuesday, 8th of October, 2019
Ripple Effect
Dimpho is crushed by the news that Tshepo delivers. On the other hand, Andile is battling with the reality of the identity of the person who attempted to attack him.
Episode 183 - Wednesday, 9th of October, 2019
Love Imbizo
The love Imbizo belonging to Beauty is causing so much tension. Meanwhile, Dimpho's condition worsens as she is overwhelmed by the pain and feels like the world is crumbling down on her.
Episode 184 - Thursday, 10th of October, 2019
Everday People
The relationship between Dimpho and Tumi is at its lowest and riskiest point. On the other hand, it dawns on Andile that he has to hasten up in making a decision regarding Mosa.
Episode 185 - Friday, 11th of October, 2019
Gay and Angry
Andile cannot take it in anymore. Without any care in the world nor listening to his intuition, he goes ahead to do something that might haunt him for the rest of his life. Meanwhile, Dimpho gathers the courage to open up to the Mokoena family and how she feels about her current situation. What she says catches everyone by surprise.
Episode 186 - Monday, 14th of October, 2019
Delicate Procedure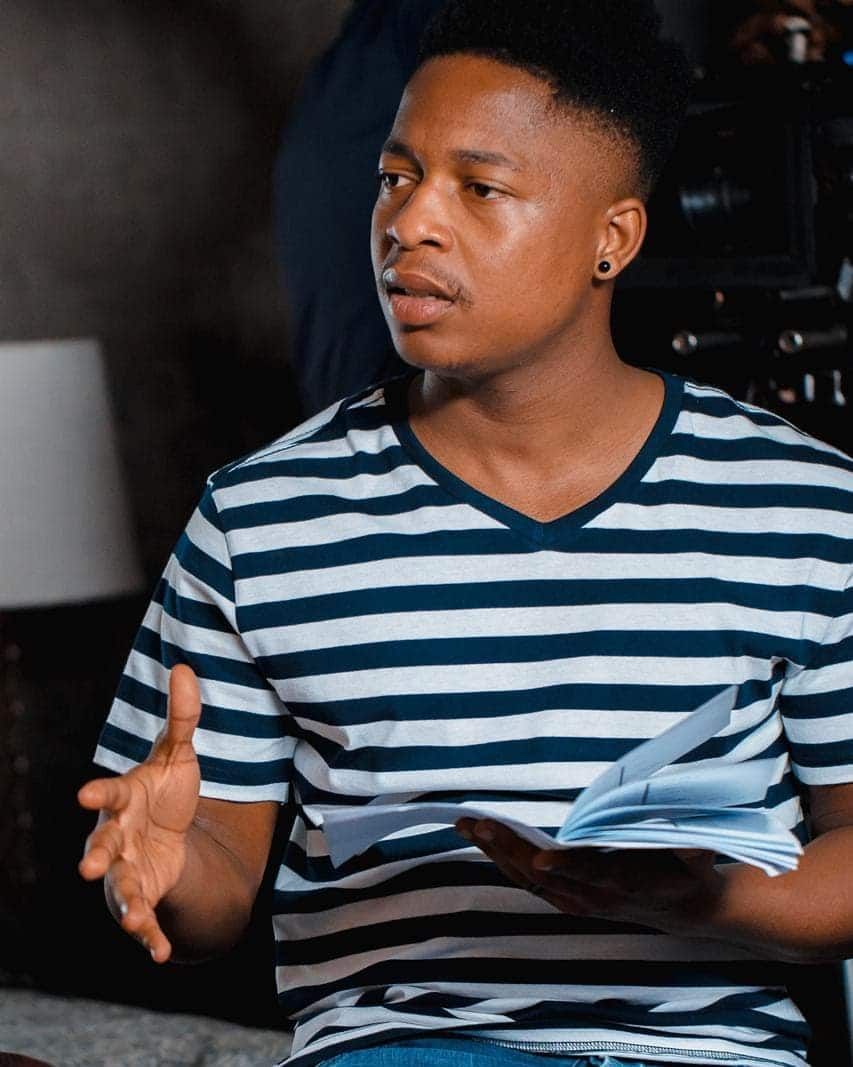 Lindiwe has a new member in her list of enemies whereas Dimpho tries to make a decision regarding her life. She, however, finds herself at crossroads and is unable to decide.
Episode 187 - Tuesday, 15th of October, 2019
Choices Made
Dimpho lets Thuso and Tumi in on the decision that she has made concerning her life. The two are left in shock on hearing what she has to say. On the other hand, the true nature of Mosa is slowly being revealed, and Flora cannot help but express how shocked she is about everything that is unfolding.
Episode 188 - Wednesday, 16th of October, 2019
The Perfect Victim
A new foe is on a mission and the people that he wishes to prey on are Lindiwe and her family. Meanwhile, Dimpho has to decide whether she will consider her family while making her decision or not.
Episode 189 - Thursday, 17th of October, 2019
Man's Law
Flora is slowly beginning to comprehend the character of one person who has been pretending for the longest time. As this happens, the Mokoena family has been struck by something that breaks their hearts.
Episode 190 - Friday, 18th of October, 2019
A Mother Scorned
The impact of the enemy's power is beginning to manifest and Lindiwe's son falls victim. His mother is doing everything within her capacity to try and save him from the wrath of the enemy. Flora, on the other hand, is doing everything to try and clean up the messes caused by a bad thing that happened. Dimpho is in a difficult position as she has to make a decision soon enough.
Episode 191 - Monday, 21st of October, 2019
Half Truths and Reconciliations
Andile confronts Lindiwe demanding to know exactly what transpired. Meanwhile, Tumi is beginning to believe that her family has been excluding her.
Episode 192 - Tuesday, 22nd of October, 2019
New Arrivals
Has Cobra made another enemy? Meanwhile, the Dikana children are astonished by the new visitor.
Episode 193 - Wednesday, 23rd of October, 2019
Second Chances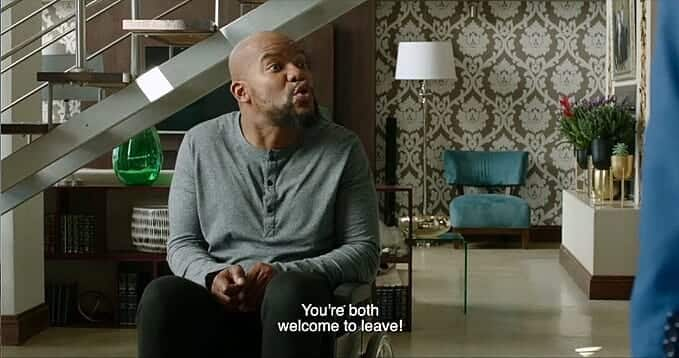 Zolani is in a difficult situation as he has to bear the consequences of his actions. In the process, he ends up harming the members of his family. Cobra does something that has put his job at risk.
Episode 194 - Thursday, 24th of October, 2019
Brother to Brother
Amidst the confusion that Zolani is going through, he ends up revealing a side of him that no one knew existed. Cobra does something that makes Paulina's situation more difficult.
Episode 195 - Friday, 25th of October, 2019
Let Me Love You
Zolani gets disappointed when someone that he cared for turns against him and shows him that their intentions were not right. On the other hand, Cobra gets aggrieved when it dawns on him that he has to fight for love.
Episode 196 - Monday, 28th of October, 2019
Move On
Cobra is nearly reaching a critical point, especially when he thinks about Paulina and the new guy that is making advances at her. Zolani, on the other hand, has to make a choice between the Dikana family or himself.
Episode 197 - Tuesday, 29th of October, 2019
Kim!
Zolani's old friend comes to the Dikanas house. Her presence makes things way difficult for Zolani and causes him more trouble with the family. Cobra insights the workers to help him fight the enemy.
Episode 198 - Wednesday, 30th of October, 2019
Fighting Party
Cobra goes ahead to implement the plan that he had made about making Thulani resign. Mbali seems to be showing signs of cracking.
Episode 199 - Thursday, 31st of October, 2019
Jane Doe
Paulina is already beginning to have issues with the incompetent nature of her new lover, will she think twice about Cobra? The Dikana children are at the verge of getting into a very serious crisis.
October is going to be an interesting month for The River fans. You do not want to miss out on any of the drama that is about to flow. Going through The River Teasers is not enough. Be sure to catch the show every weekday at 20:00 on 1Magic.
READ ALSO: