It is no longer news that spanking a child in South Africa is now unconstitutional, and whosoever violates the law would have to face the consequences of his or her action in the court of law. Based on this development, while some people feel so good about it on the basis that it is a way of protecting the rights of the children, other people believe that it relinquishes parents of their rights to discipline their children. But whatever the case may be, the law must be obeyed, which is why this article discusses all you should know about this latest move.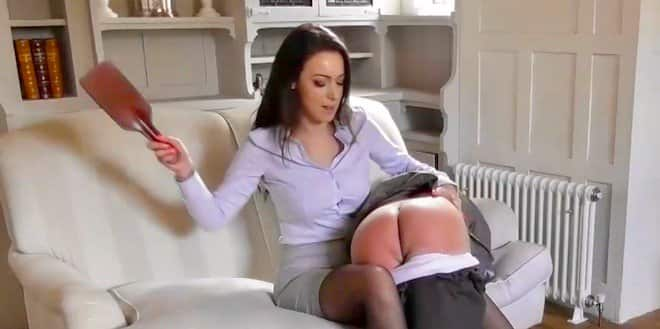 Spank meaning? Spanking is a form of corporal punishment which is a common method of dealing with a child. It has to do with striking the buttocks of someone to cause physical pain. Looking at it in a more severe form, it could involve whipping, belting, paddling, switching, caning, and birching another person using an object in place of a hand. But based on the latest spanking ruling South Africa, anyone found doing so may have to face the law.
Child discipline law South Africa
In South Africa, there are specific laws that address how a child should be corrected. For instance, Section 12A (1) and (2) of the Children's Amendment Bill states that, "Any punishment, within the home or other environment, in which physical force or action is used and intended to cause some degree of pain or harm to the child is unlawful. Any person caring for a child, including a person who has parental responsibilities and rights in respect of a child, must not treat or punish the child in a cruel, inhuman or degrading way."
READ ALSO: BEE certificate: How to apply for or renew one in 2019?
The implication of this is that parents who admonish their children using corporal punishment and those who spank them would be violating the rights of those children, and that would be unconstitutional. Corporal punishment, which is synonymous to physical punishment, means any discipline that may cause physical pain on an individual, and it is mostly practiced on minors.
The Gauteng High Court in Johannesburg ruled in 2017 that it is unconstitutional for any parent to spank a child, and while an organisation like FOR SA sought for redress from the Constitutional Court, unfortunately, the judgement has been upheld. Based on the ruling, it was said that the defence of reasonable chastisement was inconsistent with the Constitution. While reiterating the judgement of the apex court, President Cyril Ramaphosa went on to say that the judgement would send a strong message that at all costs and that beating children would no longer be tolerated.
But on the part of FOR SA, the complaint is that it practically means that parents who try to correct their children physically, irrespective of how well-intentioned or lightly it may be, such a person would be committing the crime of assault. In that case, it means that they would have opened themselves up to the consequences of their actions before the state. Conversely, Save the Children South Africa (SCSA) welcomed the judgement in good faith and sees it as historic as violence against children would eventually come to an end.
Can you go to jail if you spank your child?
The truth of the matter is that going by what the Constitutional Court ruled over, then, the answer would be yes. This means that every form of physical correction of children by any parent, whether it is light or well-intended, is illegal, and the implication of this is jail term. Therefore, in a bid to avoid falling short of the law, having a deep understanding of what the rights of children are in the country is very important.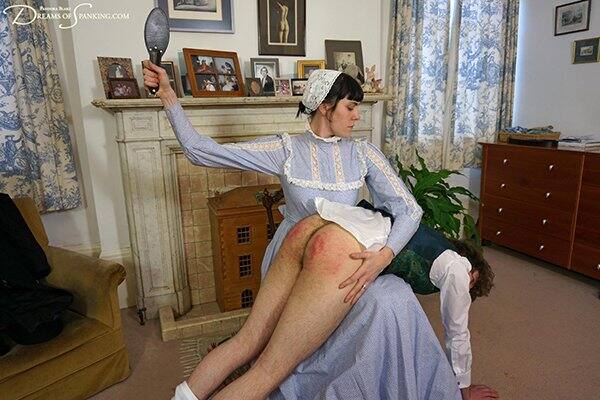 What are children's rights in South Africa?
To avoid violating the rules that uphold the rights of every child in the country, having an understanding of what their rights are as enshrined in the Constitution is essential. Therefore, according to Section 28 of the Bill of Rights, every child has the following rights:
A name and a nationality from birth.
Parental or family care, and when removed from under the family, there must be appropriate alternative care.
Basic shelter, nutrition, basic health care, and social services.
Protection from neglect, abuse, maltreatment or degradation.
Protection from labour practices that are exploitative.
READ ALSO: How to get full child custody in South Africa
They must not be permitted or required to carry out any work or provide services that are inappropriate for their age, or that could be risky to their well-being, moral or social development, physical or mental health and so on.
If for any reason they would be detained, it must be as a measure of last resort. And if they are detained eventually, it must be for the shortest appropriate period of time. Then, they must be separated from any other detained persons that are more than 18 years.
Whenever there is armed conflict, they must be adequately protected.
What are the alternatives to corporal punishment?
As published on Independent Online website, instead of spanking a child, there are alternative ways do carry that out and they include the following:
Praising children when they do things well encourages them to reinforce that act and model their behaviour around that. Then, it also encourages them to learn how to discipline themselves.
Practicing 'restorative justice' creates a platform for the 'victim' and 'offender' to meet and plan how to repair whatever harm may have been caused and also prevent such from happening again in the future.
Through guidance and counseling methods, especially with older children, an older person that the child has a special relationship with and respects can be called up. Then, in the process, the negative effects of what the child did can be discussed, and guidance would be given as expectations.
More so, as published on verywellfamily.com, alternative ways of spanking a child can include the following:
Place the child in time-out
Take away privileges
Ignore mild behaviours
Teach new skills
Provide logical consequences
Allow for natural consequences
Reward good behaviour
Praise good behaviour
From everything that has been discussed so far, it is worth noting that ruling out the spanking of a child is not a means of allowing children to misbehave and do as they like, it is only meant to caution the ill-manners through which they are corrected. While it has been found out that discipline does not really change a child, this latest development by the apex court only calls for parents to develop milder ways of dealing with their children.
READ ALSO: DJ Zinhle apologises for former employee scam at her music school