Pinky Girl biography: age, boyfriend, dating broke guys, Dj Zinhle, Bonang Matheba, car and career
Rising in South Africa's media and film industry is a daunting task. Nevertheless, several individuals have made a fortune and a name out of their media career and the Pinky Girl is a good example. If there is a reality star in South Africa that has won the hearts of many people, it is the Pinky Girl. Making her debut on the Being Bonang show, Tebogo has not only created a spotlight for herself but also helped her fans to know her better. Read on to learn a few things about her life including Pinky real name, her age, boyfriend, and career among others.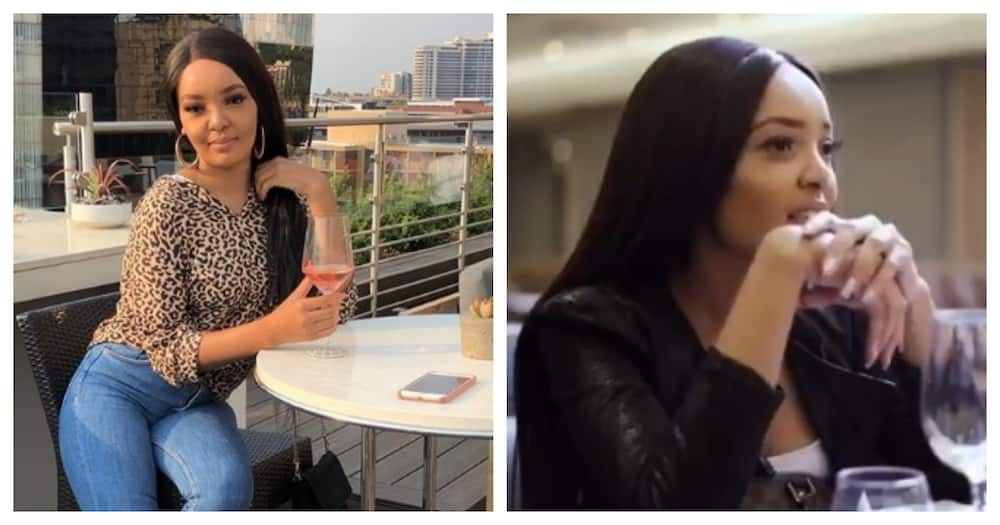 Even though only a few people knew Pinky Girl until recently, her part in the reality show has put her in the spotlight. Known for her outgoing character, although she is shy, Pinky Girl has been working towards growing her career and life in the entertainment industry. But who exactly is Pinky Girl? Continue reading to get a clear picture when the shy-girl turned a reality star.
Who is Pinky Girl?
Pinky Girl is a reality show star, born and raised in South Africa. If you are wondering what is Pinky real name, she is referred to as Tebogo Mekgwe. She got the nickname from her grandmother. When she was small, she appeared so light such that the grandmother considered Tebogo "the family's pinky girl" and that's how the nickname stuck.
She was at Hillview High School in Pretoria for her high school and after completing her high school studies she joined the Midrand Graduate Institute for a computer sciences course. She has spent more than 6 years in the ICT industry.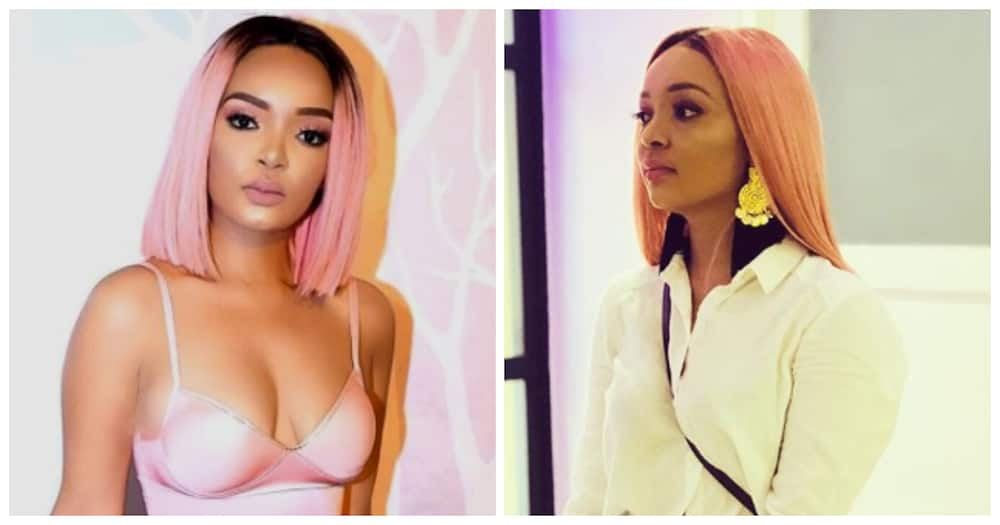 How old is Tebogo Mekgwe?
Being born on 20th March 1988, Pinky age as of March 2019 was 31 years. Apart from being the only girl to her parents, she is the only child. She spent a large part of her childhood with Bonang Matheba, whom she considers a sister to her not only for inviting her to the show, Being Bonang but also for teaching her everything she knows in the entertainment industry.
She rose to fame as a reality television personality when she appeared on Being Bonang, the first season. Since then, Tebogo has been building her career in the media industry slowly.
READ ALSO: Bonang Matheba buys Pinky Girl a new whip and fans can't even
Pinky boyfriend
Pinky Girl is known to have postponed settling down as well as having kids up to when she hits 33 years of age. Such a decision is perhaps influenced by the fact that her career is taking shape. She has also been on record advising fellow ladies to avoid dating broke men.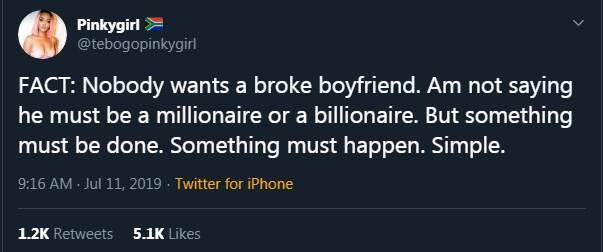 However, in a recent tweet, Tebogo hinted to being in a relationship. Even though she didn't clarify who her boyfriend was, she said that he was from Limpopo. See the tweet below.

READ ALSO: Pinky Girl shocks the masses: She's in love with a Limpopo man
Career
Tebogo is a computer science expert and has a career in the Information and Technology industry. However, her dreams of being an actress have been pushing her away from the IT industry. By joining Bonang Matheba's reality show, her star began rising. The storyline of the third episode focuses more on her. Bonang, in one of the recent episodes, bought a BMW convertible for her. Pinky Girl has also expressed interests in actualizing her dreams of being a DJ. She banks on her success and popularity at the Being Bonang show.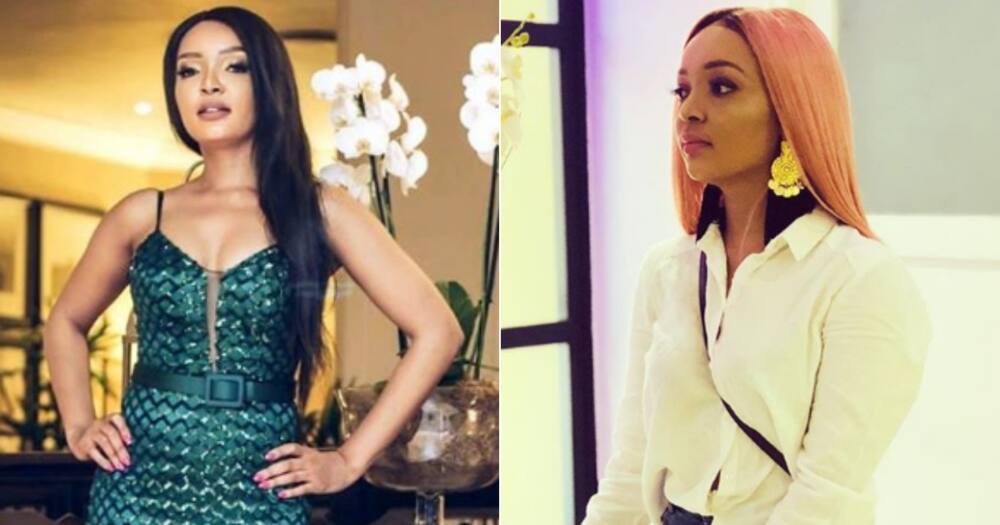 Pink Girl alluded that DJ Miggs FoReal, a Pretoria based DJ, would be giving her the lessons. In one of the show's segment, she gets lessons on how to match two songs to achieve an effortless transition while at the same time dropping the song's base.
READ ALSO: The people feel Pinky Girl needs to check herself: What DJ where?
A few facts about Pinky Girl that most people don't know
Even though she has been on the limelight following her role in the Being Bonang show, there are several facts about Pinky Girl that not many people know.
She is the only child to her parents;
She has much respect for her high school;
She is extremely shy;
She wanted to be an air hostess;
She is not settling down or having children unless she is 33 years old.
Pinky Instagram
Following her appearance on the first season of the Being Bonang show, Tebogo has gained a lot of popularity both online and offline. Her social media profiles have gained an enormous following. For example, she has more than 57,000 Twitter followers and 157,000 followers on Instagram.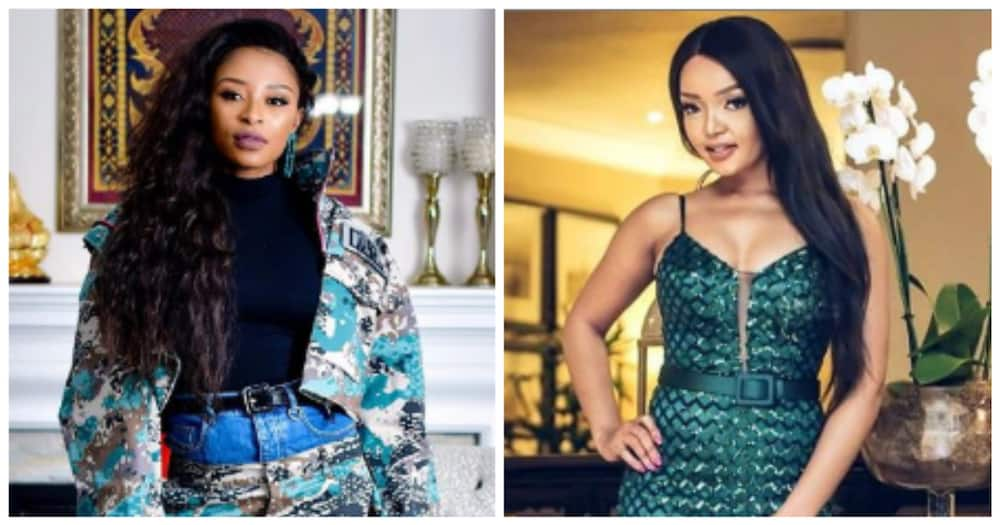 If you needed to learn more about the life of Being Bonang's star, there you have it - a comprehensive overview of Tebogo Mekgwe's biography, life, dating, and career. One thing is clear that despite being shy, Pinky has gone her way to build a career in the media and entertainment industry and she is succeeding.
READ ALSO:
Pinky Girl jumps off of the world's highest bridge like a boss
Honouring the women of South Africa: 5 ladies who inspired Mzansi
Pinky Girl reveals Bonang Matheba's the reason she left her IT job
Source: Briefly.co.za