Lebo Mothiba biography: Age, measurements, current team, stats, salary, and Instagram
To soccer fans, the name of Lebo Mothiba is no longer new as the young rising star consistently makes sport news headlines. The reason is because of the fantastic results that he keeps getting in his football career. As a player who is highly sought after by notable football clubs, Mothiba is really making South Africa proud at the international football level, which is why we delve into his personal life to discuss how he started his football career. We also consider other interesting details about him.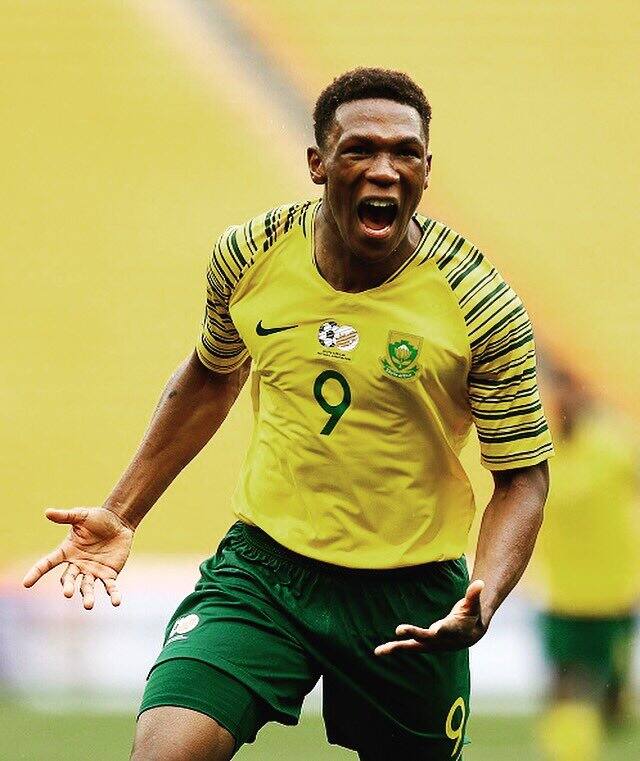 Mothiba is indisputably one of the several South African players who did not have the opportunity of kicking a ball in the local Premier Soccer League before they shoot straight to Europe. For this celebrated young star, his journey into greatness started shortly after he marked his nineteenth birthday. Recalling his early stages in his career, Mamelodi Sundowns only had him in their records without a significant impact.
Lebo Mothiba bio
The South African professional footballer Lebogang Mothiba is one of the top strikers that play for the South African national team and also for Ligue 1 side Strasbourg. His early days were spent with Mamelodi Sundowns where he was unable to progress to the first team of the club. But then, Mothiba Lebo joined Diambars academy in Senegal later, and it was from there that the French side Lille signed him in 2014 on a three-year contract. Based on this, he had the privilege of playing for the under-19 team of the club.
READ ALSO: Masoja Msiza biography: age, home language, children, wife, how men should treat women, poems, songs, albums, cars, and Instagram
In 2017, he made his professional debut while he was on a three-year loan deal from Lille for Ligue 2 side Valenciennes. However, during the Summer Olympics which were held in 2016, he represented South Africa, and in 2018, he eventually broke into the senior side. Consequently, Mothiba made a record and became the first player who would score from the debut in three consecutive matches for the country.
Lebogang Mothiba has proven to be a highly resourceful player and one out of a few players that can be depended on. While he was on loan, before he returned to his parent club, out of his seventeen appearances, he scored six goals, before he was later transferred in August 2018 to the fellow Ligue 1 side Strasbourg. At the time, he was being sold to Strasbourg for a whooping transfer fee of about €4 million.
When he was giving a heartfelt goodbye message, Lebo took to his official Instagram page and wrote, "It's a great day for me' but it's with a heavy and emotional heart that I leave my training club [Lille]...During these five years, I have matured as a player' but especially as a man. Thank you to all the educators' coaches and staff who have helped me."
And since he joined the new football club, Lebo Mothiba has yet again proven his resourcefulness, so that in his second appearance for the team, in the third minute of injury time, he scored a goal against Montpellier. Then, he made another notable shoot-out win for Strasbourg against Guingamp, which helped the club qualify for the Coupe de la Ligue title.
Lebo Mothiba age
How old is Mothiba? Lebo Mothiba was given birth to on the 28th of January, 1996. Consequently, he is 23 years old at the moment.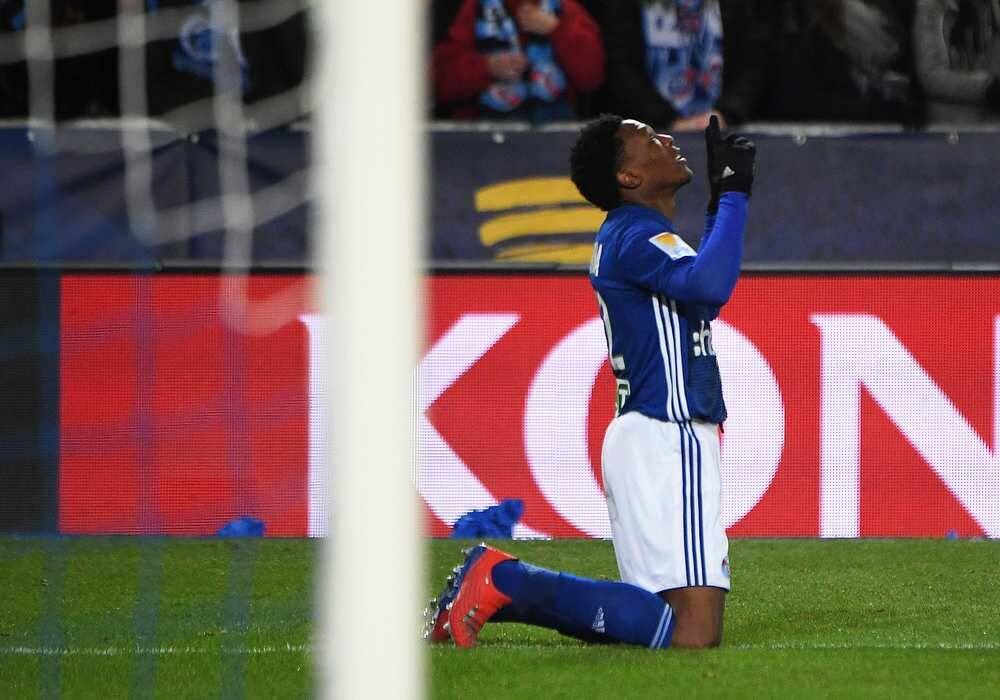 Which team does Lebo Mothiba play for?
At the moment, Lebo Mothiba current teams are RC Strasbourg Alsace and the South Africa men's national football team, also known as Bafana Bafana.
Lebo Mothiba goals and stats
Mothiba is one player that gives every fan peace of mind whenever he is on the field. As a rising star, his skills and expertise are positively spoken of everywhere because of the records that he has set and the notable goals he scored for the teams he played for. Since he started playing, the following are the goals that have been recorded in his name:
READ ALSO: Warren Masemola biography: age, wife, wedding, dancing, pictures, Isibaya, The River, nominations, awards, Instagram and net worth
Between 2017 and 2018, when he played for Lille in division one, he scored a total of five goals out of fourteen appearances. Also, between 2018 and 2019, he scored a goal out of three appearances for the same club.
While he was on loan to Valenciennes, he scored two goals out of nine appearances when he played for Ligue 2 division between 2016 and 2017. He scored another eight goals out of twenty appearances between 2017 and 2018. During that season also, he scored a goal out of three appearances when he played the league cup that included Coupe de la Ligue matches.
Since Lebo joined Strasbourg, he has made 32 appearance in the 2018-2019 season with nine goals recorded for him in the league competition as well as another two goals out of three appearances in Coupe de la Ligue matches.
Moreover, when he played for the South African national team (U23), he scored a goal out of three appearances in 2015 and another four goals out of twelve appearances since the beginning of the 2018 season.
Lebo Mothiba measurements
The right-footed Lebo is 181 cm tall, which is 5ft 11 inches, and he weighs 78kg.
Lebo Mothiba monthly salary
Currently, there is no factual information on Lebo Mothiba salary. However, given the level of demands on him by football clubs and the records that he has set, he must be earning quite much.
Lebo Mothiba Instagram
Just as it is for other star players, Lebo Mothiba can be followed on his official Instagram page for the latest information about his football career as well as on his personal life. Currently, he has not less than 33,200 followers.
As discussed so far about the Bafana Bafana star Lebo Mothiba, one of the sure things about him is that there are better days to come for him, considering the trend with which he is moving. As he is not resting on his present attainment, fans can rest assured that Lebo would soon make his country proud at the international level someday with notable awards to his credit.
READ ALSO:
Graca Machel biography: age, children, husband, Nelson Mandela, trust, hall and famous quotes
King Zwelithini biography: age, children, wife, parents, grandparent, Xenophobia, cars, house, salary and latest news
Source: Briefly News