The show which airs on SABC1 from Mondays to Fridays at 8 pm is ready to keep you entertained this November. Read on to get a taste of some of the shocking revelations and unexpected love stories that are in store for you this November.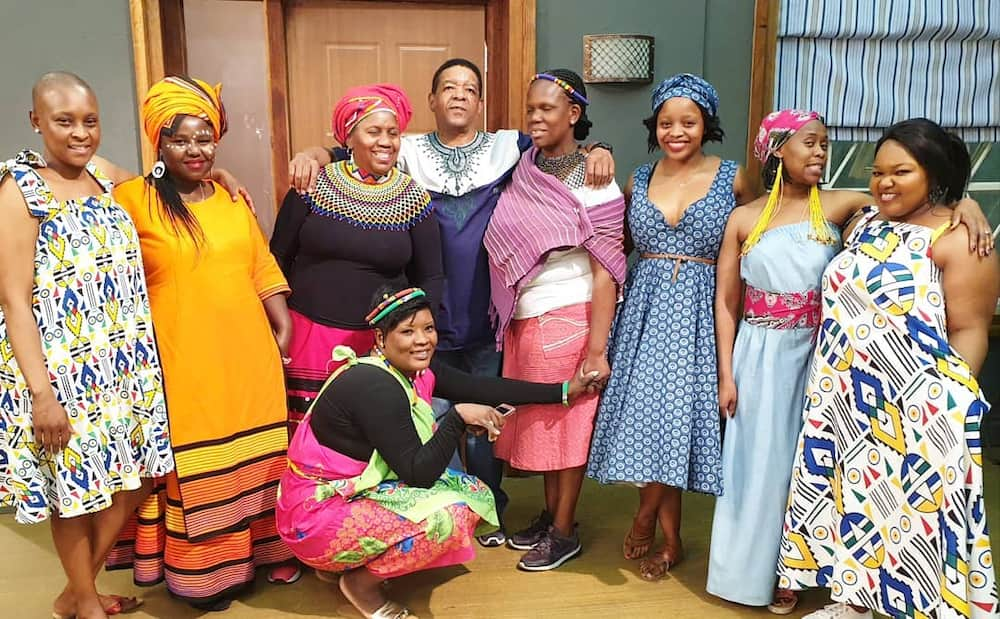 In this article, we will give you a brief teaser of the hit show. For those asking, who is the producer of generations the legacy, it is produced by Mfundi Vundla. We take a look at what is expected to come in each of the episodes for November.
READ ALSO: Skeem Saam Teasers: November 2019
Episode 245, Friday, 1st November 2019
Audiences are curious to find out whether Jack could work with an enemy. Do not miss this episode where Zitha discovers something that will hopefully save everything. Reality is a tough pill to swallow, and Crazy J finds out how bitter truth could be.
Episode 246, Monday, 4th November 2019
It is wonderful to witness people when they stand up for themselves. In this episode, Lucy does just that. Roberts, on the other hand, pretends that he is willing to make a deal in order to get all that he wanted. Gog'Flo talks with her pastor, but the chances are that it is too late.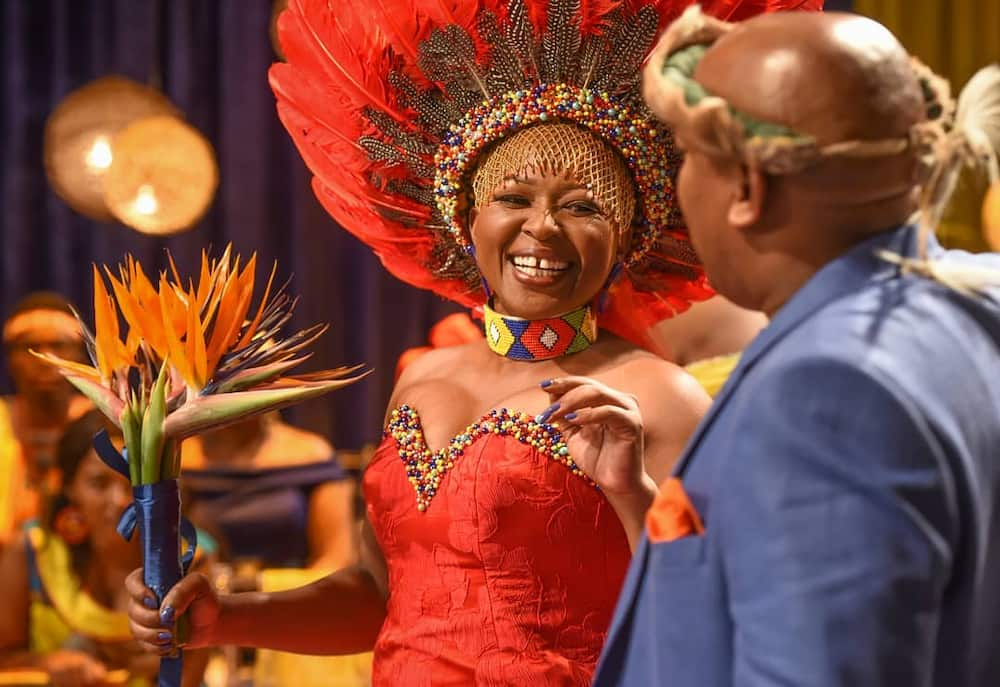 Episode 247, Tuesday, 5th November 2019
A Russian mobster is far from pleased when his hand gets forced. Cosmo is in bigbecasue of Palesa. Lerato starts talking about a sensitive topic when a friend reveals that he is in trouble.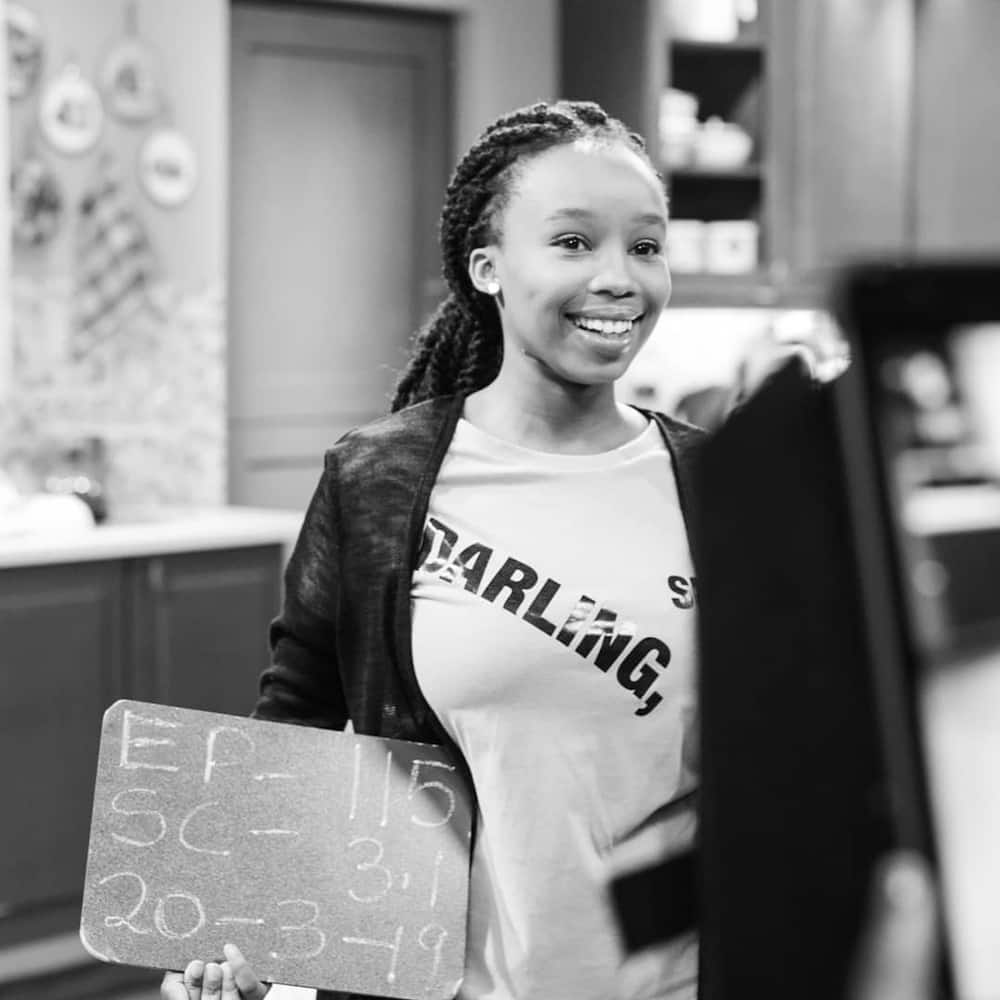 Episode 248, Wednesday, 6th November 2019
The moment that Ayanda has been afraid of is finally here. Lev's proposal is laughed off by Jack until Lev brings out a photo that shocks him. Kabisi is also put in his place by Crazy J.
READ ALSO: Rhythm City Teasers: October 2019
Episode 249, Thursday, 7th November 2019
Lucy is now lying to Mrekza concerning who had paid a visit. Despite how hard Zondiwe tries, she is unable to hold her tongue about the secret. Mpho feels cupid's arrow despite believing his feelings had faded.
Episode 250, Friday, 8th November 2019
Mavusana's remarks end up just adding salt to injury. It is a fantastic moment for those young people at the moment of moving into the commune, and then tau confronts his ex about everything.
Episode 251, Monday, 11th November 2019
Only one night in and Pelesa already regrets that she has moved in. An unexpected run-in with a pastor startles Ayanda. There is something shocking waiting for Fikile after arriving at the party.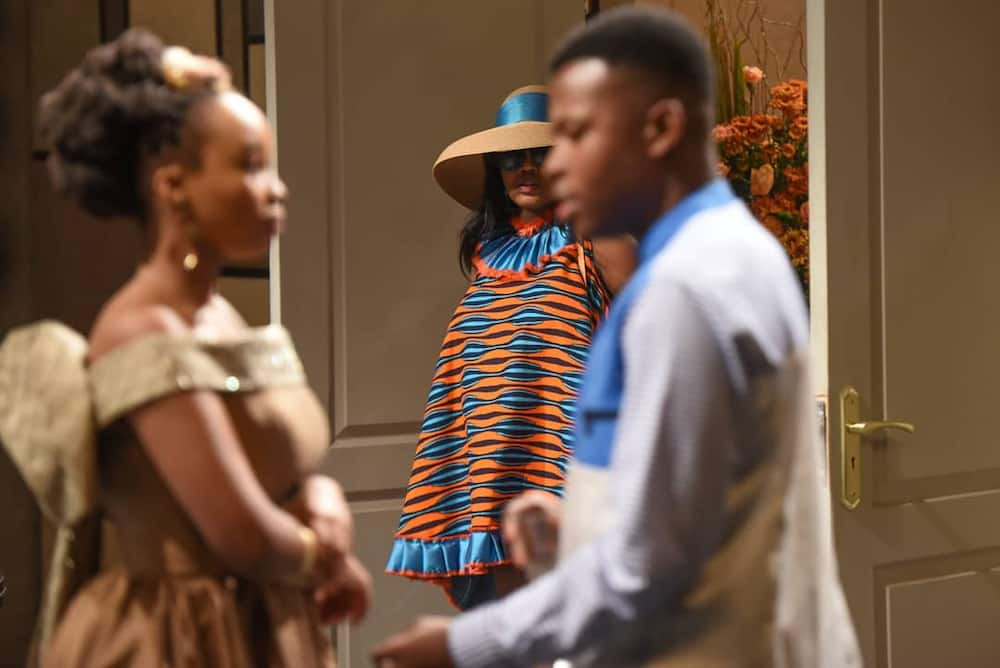 Episode 252, Tuesday, 12th November 2019
The beautiful Lerato discovers something surprising while half-naked. Mrekza is at hi limits because of his wife's behaviour. While out for dinner, Gadaffi breaks the terrible news to his date.
Episode 253, Wednesday, 13th November 2019
Lucy feels surrounded and overwhelmed as she gets hits from all sides. When Tau puts Aliko on the spot, his true self is revealed. Two youngsters are left in a world of bliss after an unforeseeable kiss lights up their lives.
Episode 254, Thursday, 14th November 2019
A gun is pulled out at the money drop, and everything goes south after that. Hanging out with her pals makes Lesedi feel more left out than ever. Nonkuleleko is not ready for Fikile despite her being on her way.
Episode 255, Friday, 15th November 2019
One's conscience does not allow us to enjoy the satisfaction of getting what we want, especially with questionable means. A surprising turn of events takes place as Gadaffi makes a plot with the police. Jack is just out looking out for number one.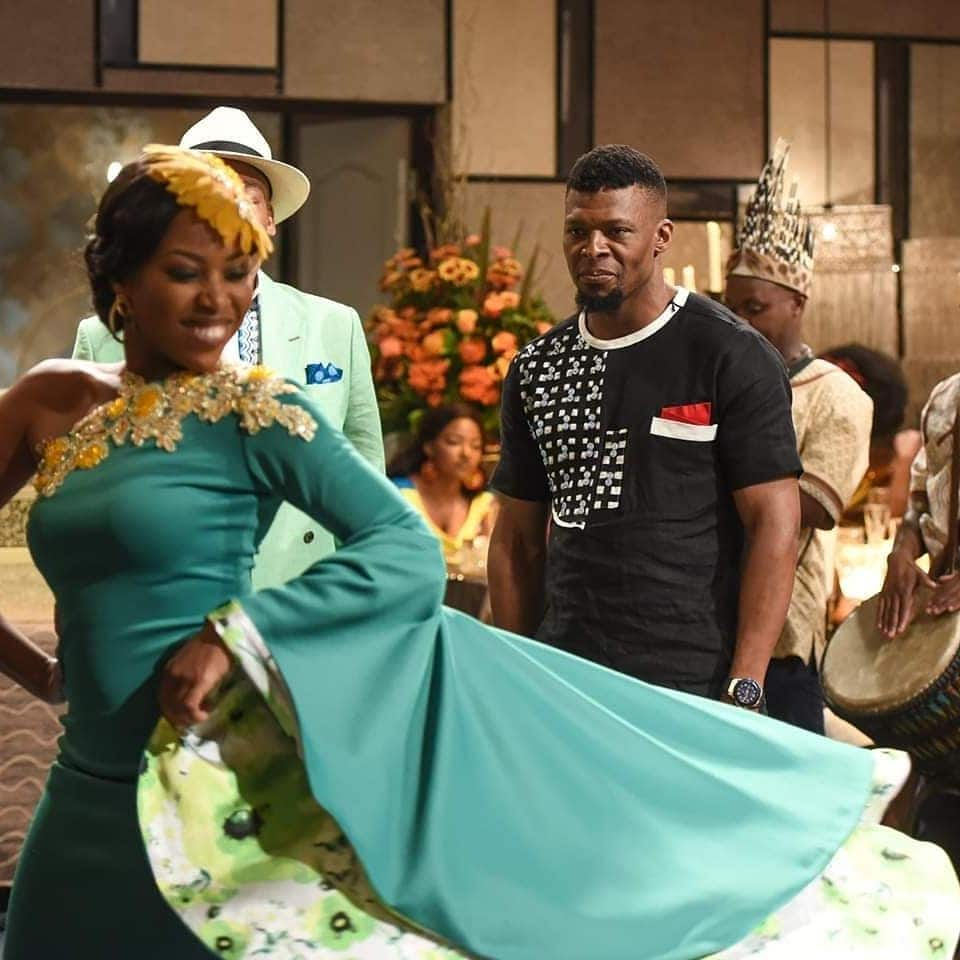 Episode 256, Monday, 18th November 2019
Tau deceives Bulelwa in order to convince her to make a bid. When talking does not quite cut it for Lucy, she decides to take action. This night is one of the worst so far or the commune residents.
Episode 257, Tuesday, 19th November 2019
Money issues spur up tension between the sisters. It dawns on Ayanda that this is only the beginning of her troubles. Fikile calls out her ex for being a jerk.
READ ALSO: Skeem Saam Teasers: September 2019
Episode 258, Wednesday, 20th November 2019
Aliko is not keen and fails to discover that his visitor has other plans in mind. Mpho is mainly the best boyfriend! Nkosi's revelation shakes Mrekza.
Episode 259, Thursday, 21st November 2019
Pele gets furious when his CI does not hold their end of the deal. Lerato faces off with a competitor and has to mark her territory. Cosmo tries to help his sister.
Episode 260, Friday, 22nd November 2019
Is it even possible for Lucy to hack acting like an upright businesswoman? At first, Lesedi is happy to hear about her friend's good news, but later the situation takes a different turn.
Season 6 premiere!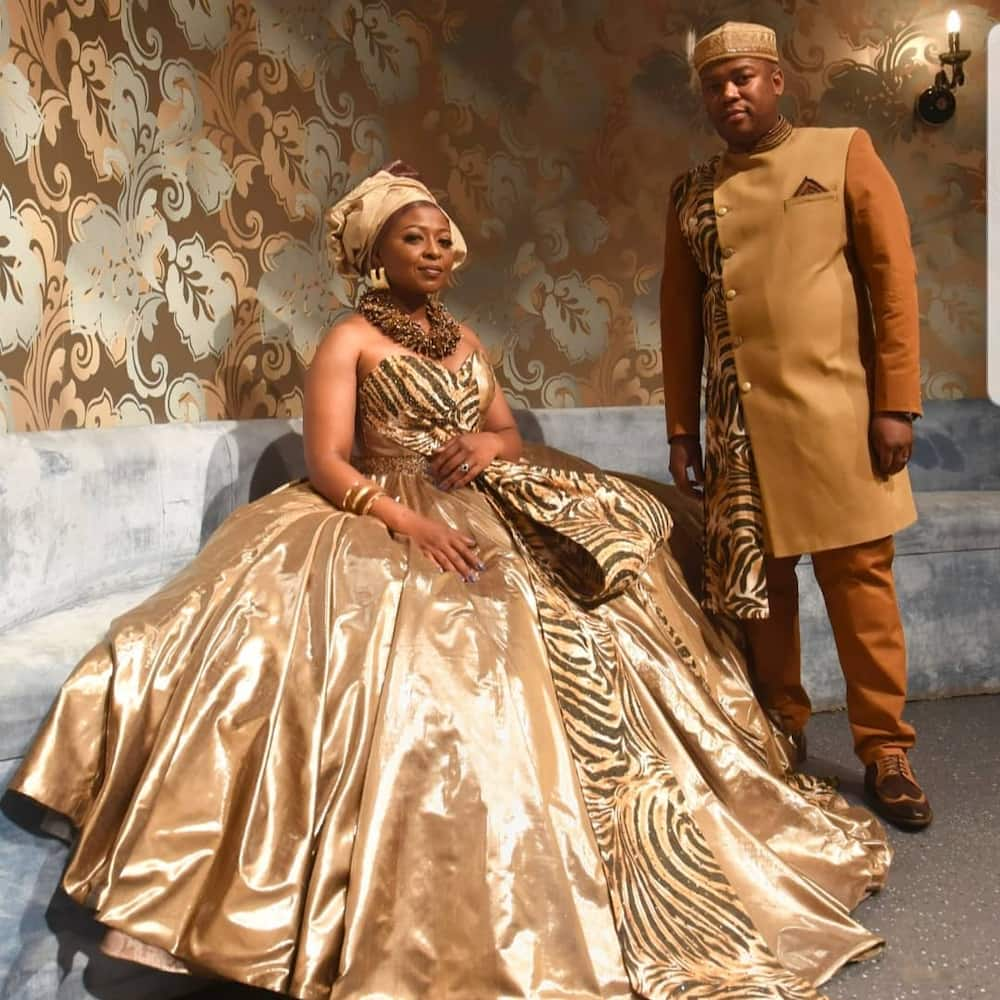 Episode 1, Monday, 25th November 2019
Mpho makes a shattering revelation. An abnormal reaction to her statement leaves Fikile in deep thought. Tau's sweet victory soon turns foul.
Episode 2, Tuesday, 26th November 2019
A request to see a CCTV footage from a robbery throws Pele off. Sphe is disgruntled when she is placed aside in favour of gadgets. Ayanda can no longer take it and she eventually breaks down.
Episode 3, Wednesday, 27th November 2019
A moment of reflecting on the past soon leads to hot, steamy sex. The young parents are facing the music with the reality of getting a baby. Cosmo says to Lucy that its time to bring out the truth.
READ ALSO: Suidooster Teasers: October 2019
Episode 4, Thursday, 28th November 2019
Crazy J wakes up on the wrong foot, and everything goes south. Tau is encouraged by Gadaffi to fight for the love of his life. Lerato receives good news which, on the other hand, breaks her sister's heart.
Episode 5, Friday, 29th November 2019
Palesa is broken by the fact that she is very disposable. Mazwi tries to make a new move on his wife. Joshua is not one for hanging in the towel without a fight.
That's it for the November teasers and we sure cannot wait for the upcoming episodes. We hope to be blown away by Generations The Legacy cast that continues to impress many people worldwide with memorable performances. Below is a video of one of their latest episodes.
READ ALSO:
Binnelanders Teasers October 2019
Giyani Land of Blood Teasers: October 2019
The River Teasers: August 2019
DJ Zinhle shares teaser of brand new track, fans utterly love it