Soapies are the crown jewel of international and local TV and there is no other soapie currently that captures the audience like Gebroke Harte 2. It is the open-ended storyline that keeps audiences hooked on the soapie. The cherry on top of the proverbial cake is the provocative plots of Gebroke Harte 2 that are made of conflict and intrigue. When you check out the Gebroke Hart 2 teasers your anticipation to watch this incredible soapie will quickly build up.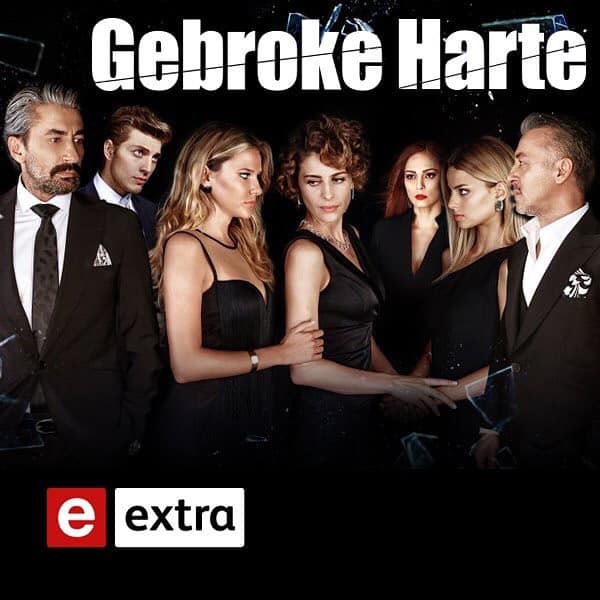 If you are looking for a soapie that will leave you at the edge of your seat, look no further than Gebroke Harte 2, a Turkish telenovela dubbed into Afrikaans. Well-known actors including Carmen Maarman, Marcelle van Heerden, Desire Gardner, and Abdu Adams lend their voices to this intriguing drama. Gebroke Harte is the first prime-time drama series to be dubbed into Afrikaans in 20 years.
The story follows two women, Gulseren and Dilara, whose lives become intertwined after their babies are accidentally switched at birth. The inventive way of how the plot shapes up every new week is what is going to draw you in. October will probably bring forth an intensity that has never been seen before and that is why you should check out the Gebroke Harte 2 teasers for October.
Gebroke Hart 2 Teasers for October 2019
Here is what you can expect from the episodes of Gebroke Hart 2 in October 2019:
Episode 62: Tuesday 1st, October 2019
The long-awaited day is finally here, however, will everything go as planned? Harun hesitates to execute his plan but the wheels have already been set in motion.
Episode 63: Wednesday 2nd, October 2019
Disaster strikes at Gulseren's happy day as the wedding ceremony ends tragically in this shocking episode.
READ ALSO: Generations: The Legacy Teasers November 2019
Episode 64: Thursday 3rd, October 2019
In a move to support Cihan, Dilara cancels her move to America while Ozan carries the blame for Gulseren's death. Everybody has to deal with the shocking events that unfold.
Episode 65: Friday 4th, October 2019
More drama emerges as a result of the beginning of the murder trial. Ozkan receives bad news concerning his business as Harun goes back to their agreement.
Episode 66: Monday 7th, October 2019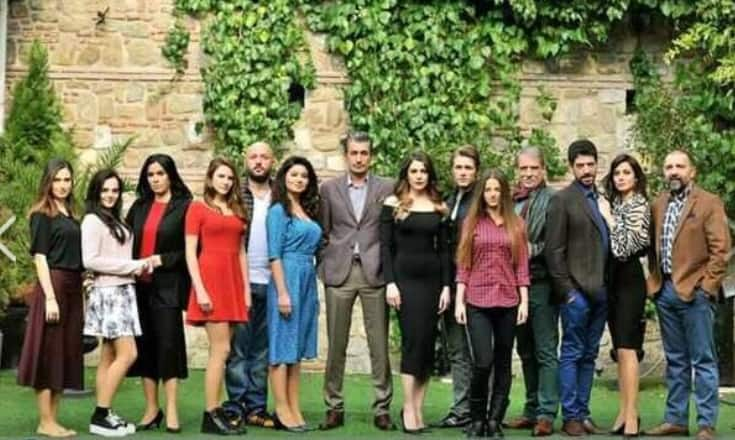 When Cansu and Ozan ultimately find out the truth about Dilara's pregnancy, she is devastated. However, Cihan is there to support her. Will her children forgive her?
Episode 67: Tuesday 8th, October 2019
Dilara gets a wedding proposal from a shocking source. Still coming to terms with his mother's revelation, Ozan becomes disturbed. Deniz suspects that his mother is keeping a secret from him and confronts Rahmi about it.
Episode 68: Wednesday 9th, October 2019
Rahmi's lies drive a wedge between Deniz and his mother. Everybody receives the surprise wedding news; however, can Cihan go along with it?
Episode 69: Thursday 10th, October 2019
Cansu confronts Rahmi about interfering with her relationship with Deniz. While confessing his love for Candan, Yildirim makes a shocking discovery.
Episode 70: Friday 11th, October 2019
Yildirim's discovery devastates him to the point that he ends his relationship with Candan leaving her with nowhere to turn to. When Harun visits Nana, she shares Dilara's secrets with him, which reignites Harun's hope.
Episode 71: Monday 14th, October 2019
Hazal keeps on playing with fire. Will she get burnt this time? It's the day of the wedding, but Cihan's chance meeting with a stranger gets him disoriented.
Episode 72: Tuesday 15th, October 2019
When Harun hears about the wedding, he is desperate to stop it, but will Dilara listen to him? Hazal causes more trouble at the mansion. Candan wakes up to find a stranger next to her bed.
Episode 73: Wednesday 16th, October 2019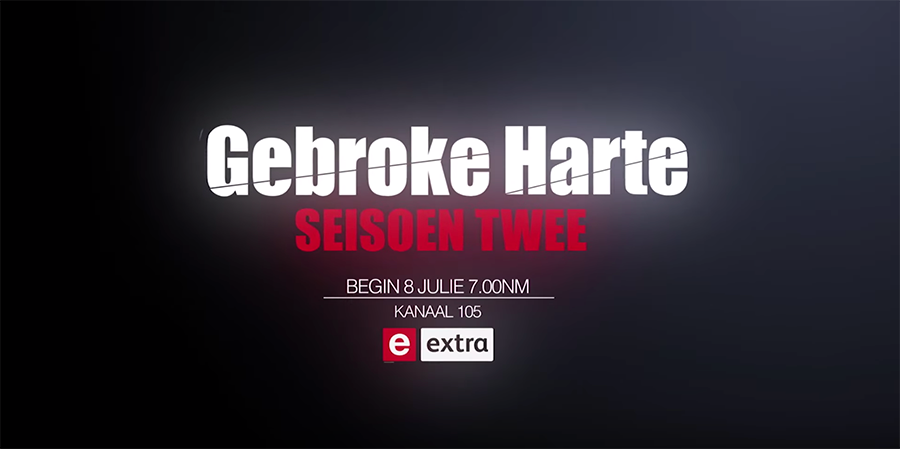 It looks like Mahide has a sinister plan for Candan, but only she knows what it is. Deniz and Cansu's relationship faces more obstacles, while Cihan realizes his pistol is missing.
Episode 74: Thursday 17th, October 2019
Dilara makes a discovery which results in her realizing that Haurun's feelings for her were real. Ozkan lands himself in jail while trying to help Cihan.
Episode 75: Friday 18th, October 2019
Mahide finally shares her plan with Candan, and the reasons behind it, but has she chosen the right ally? An attempted suicide brings media attention to Ayse.
Episode 76: Monday 21st, October 2019
Cihan is shocked to discover what happened to his pistol. His biggest enemy turns out not to be Harun. Cihan comes to Ozkan's rescue, while Ayse sets her sights on Cihan.
Episode 77: Tuesday 22nd, October 2019
The plot intensifies as it turns out Ayse knows Mahide and Harun. Cihan is furious when he sees what Hazal did in the music store. Is this the final straw?
Episode 78: Wednesday 23rd, October 2019
Hazal takes drastic steps when her rant goes viral. Another argument widens the rift between Cihan and Ozan. Fate brings Cihan and Ayse closer together.
Episode 79: Thursday 24th, October 2019
Harun struggles to get over Dilara, but will an introduction to a stranger finally change his mind? Fresh out of the hospital, Hazal gets back to her old tricks.
Episode 80: Friday 25th, October 2019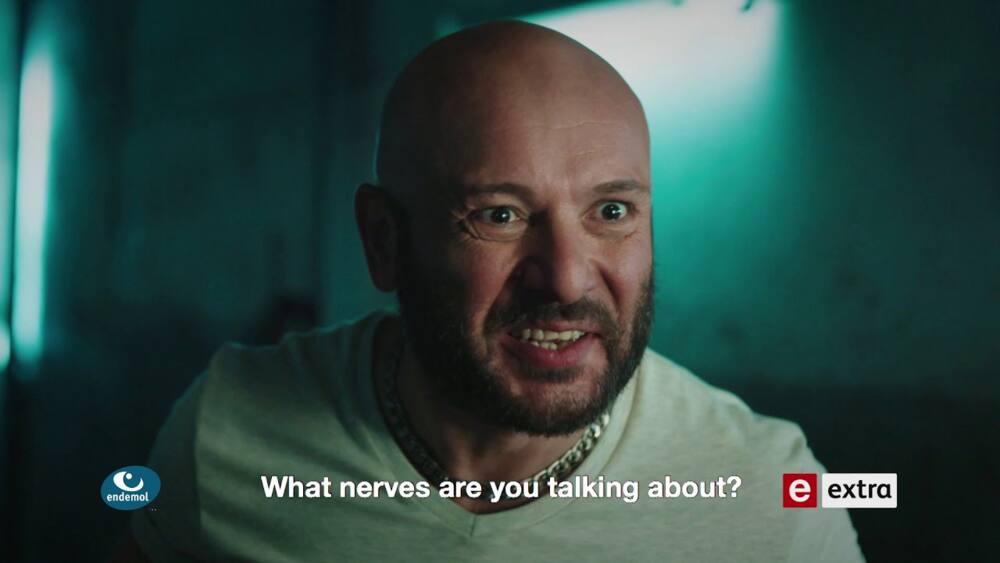 Nergis is scared to tell Deniz the truth about his real father, but Rahmi is determined to expose Nergis' past. Hazal exposes Dilara's secret to Harun's half-sister unknowingly.
Episode 81: Monday 28th, October 2019
Nergis' worst fear comes true when Deniz's father is released and comes looking for them. Harun stumbles upon the truth about Dilara's marriage, but he will only figure it out later.
Episode 82: Tuesday 29th, October 2019
Hazal reveals the real reason behind her animosity towards Cansu. After learning the truth about Nergis, Cihan tries to separate Deniz and Cansu.
Episode 83: Wednesday 30th, October 2019
Teaser is unavailable.
Episode 84: Thursday 31th, October 2019
Teaser is unavailable.
These Gebroke Harte 2 teasers will enable you to know what to look forward to as you keep watching and enjoying your favorite soapie. It is incredible to experience the never-ending rollercoaster of falling in love with characters who are strategically designed to die out in a season or two. You also get to experience the longevity of the villains who mostly survive the longest and their empathetic brokenness coupled with their betrayal, which takes you through a love-hate journey that blurs the lines between reality and fantasy. Premiere episodes of Gebroke Harte air on eExtra from Mondays to Fridays at 19:00h.
READ ALSO: Skeem Saam Teasers: November 2019