It is a new month going by the ecstasy that overwhelmed you after watching last month's episodes of your favourite Imbewu: The Seed Teasers, having a foreknowledge of what the teasers hold this month is never a bad idea. This is why you need to check out the highlights of these soapie teasers in the following paragraphs.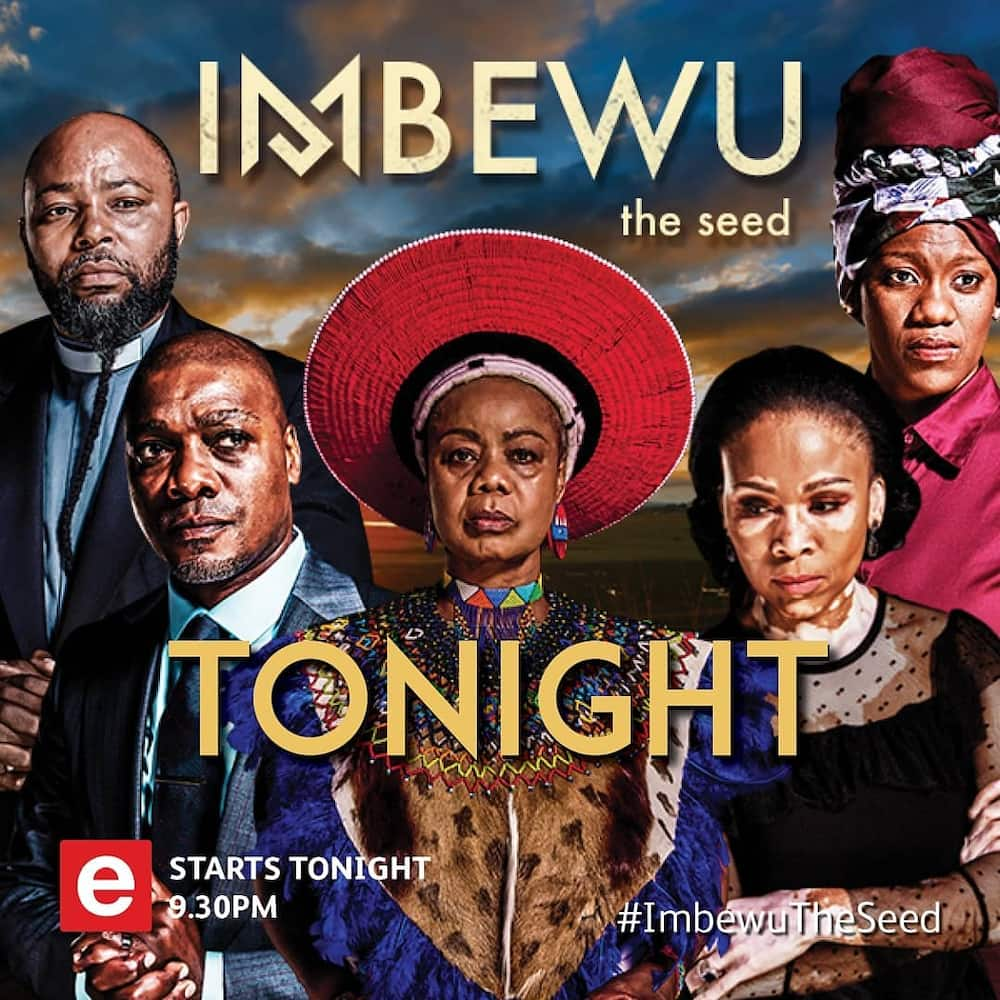 If you need a television drama series programme that would keep you entertained daily, watching Imbewu the seed teasers has always worth the time. This is because of the suspense and intriguing scenes that they are filled with. Even if you do not like soap operas, Imbewu: The seed etv teasers are uncommon soapies that you would love to watch now and again.
Imbewu the seed teasers TVSA
Episode 382 - Tuesday, 1st of October, 2019
Zakithi struggles to accept the reality of her dilemma. Futhi informs Zakithi of her need to pick up a new opportunity which she is expecting. Futhi sets up Nilesh and Shria, while Nilesh and Zithulele show up to strike a deal with a new client.
READ ALSO: Lebo Mothiba biography: Age, measurements, current team, stats, salary, and Instagram
Episode 383 - Wednesday, 2nd of October, 2019
Thando and Celiwe reach a conclusion to assist each other in impressing Pastor Ndamase (which Mlamli Ningiza plays). Futhi needs Zithulele to assist her in setting up Nilesh and Mlamli Ningiza. Also, Nilesh's adoptive mother calls him up.
Episode 384 - Thursday, 3rd of October, 2019
MaNdlovu encourages Zakithi to desist from sympathising with herself. Zakithi prepares to stage interviews. Thando seeks Celiwe's advice on the best clothes to put on while trying to impress a particular interested party. Futhi scrutinises the motives behind Shria hiring her.
Episode 385 - Friday, 4th of October, 2019
Zakithi receives feedback! Nilesh gives a Maluju's client his business card while Shria maintains her anger because Nilesh has ditched her. As MaZulu has borrowed Celiwe's clothes, it is a concern to Thando.
Episode 386 - Monday, 7th of October, 2019
Ngcolosi ruins Zakithi's chance of getting a life-changing opportunity. Pastor Ndamase and Khanyo spend some time together. A new contract opens up for Nilesh and Zithulele land. Kululeko questions the conduct of Nilesh.
Episode 387 - Tuesday, 8th of October, 2019
Under the pretence of help, Zakithi betrays Futhi. Nkululeko searches the stuff of Nilesh only to find the business cards of Maluju Oil's clients. Celiwe and Thando compete to get the attention of the pastor.
Episode 388 - Wednesday, 9th of October, 2019
Nilesh assures Zithulele that no rule is being broken. Zakithi is faced with another significant rejection.
Episode 389 - Thursday, 10th of October, 2019
Nilesh finds out the details of a deal and strategises on how to hijack it. Futhi gets more complicated tasks from Shria at work which makes her solicit for Zakithi's assistance. Thando does absurd things in a bid to win Pastor Ndamase's attention.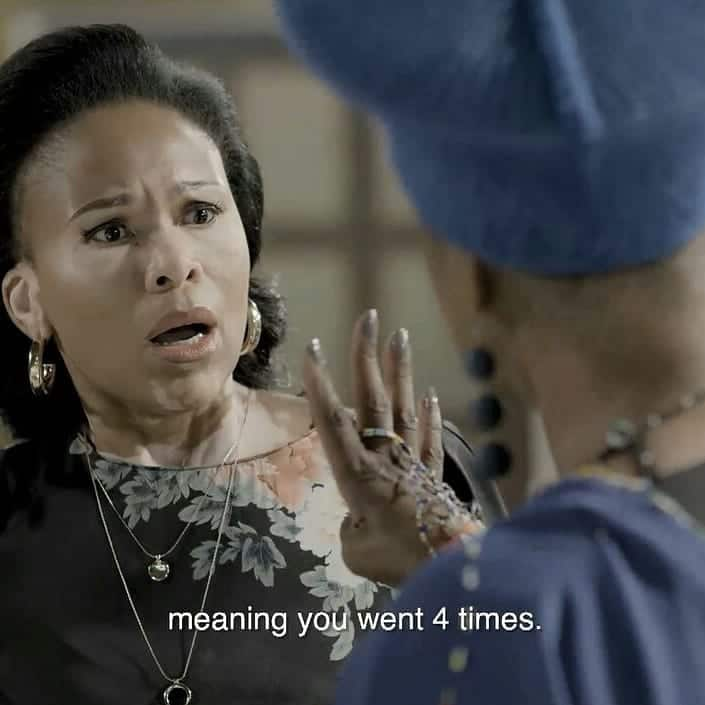 Episode 390 - Friday, 11th of October, 2019
Ngcolosi agrees to sabotage Zakithi and gives her a note of warning that she has just begun her punishment. Reshma needs Shria to share the news that Niles's father is dead. Thando confidently walks around, claiming that Pastor Ndamase would choose her as his wife.
Episode 391 - Monday, 14th of October, 2019
Futhi accuses Zakithi of firing her. Nilesh's presentation dazzles Maluju management. Nerupa interrogates Thando concerning the strange clothing she has been washing.
READ ALSO: Masoja Msiza biography: age, home language, children, wife, how men should treat women, poems, songs, albums, cars, and Instagram
Episode 392 - Tuesday, 15th of October, 2019
Zithulele makes an effort to stop Zakithi from drinking. Reshma arrives at Maluju Oil while Nilesh refuses to pick his mother's call. Futhi cooks up more reasons why she should not marry.
Episode 393 - Wednesday, 16th of October, 2019
Shukela disappears from the location where a fatal crash took place. Buhle comes up with a strategy through which Celiwe can get the attention of Pastor Ndamase. Celiwe tricks her way into the arms of the pastor. MaZulu finds out that Ngcolosi has started to sell their Cape Town property.
Episode 394 - Thursday, 17th of October, 2019
Ngcolosi struggles to accept the reality of what has happened to Zakithi. Then, Zithulele expresses how impatient he is in finding out who has done that to Zakithi. Also, Nilesh returns home to arrange for the funeral of his father. Shukela informs Nilesh of an available investor. Futhi's conscience will not let her rest because of her fight with Zakithi, but KaMadonsela tries to comfort her.
Episode 395 - Friday, 18th of October, 2019
Zakithi cannot do basic tasks, so she asks for permission to go home. Shria receives an invitation to attend Jairma's funeral. Shukela shares the interest of his investor with Nilesh. Khanyo agrees to follow the pastor.
Episode 396 - Monday, 21st of October, 2019
Nilesh and Maharaj meet. Nilesh informs Zithulele that there is an investor who is willing to buy Ray & Son Oils. The funeral kicks off, while Nilesh asks Shria to go away. Shria lets Nilesh know that she does not respect him. Zakithi refuses to pick Futhi's call.
Zithulele tricks Zakithi to open up. Khanyo needs Pastor Ndamase to tell her about his wife. The pastor's brother is in town to move him back to Lusikisiki.
Episode 397 - Tuesday, 22nd of October, 2019
Raymond is ready to sell to the next-on-the-list buyer. MaZulu discusses with Ngcolosi on how he feels for Zakithi. When Futhi notices that something is wrong with Khanyo, she becomes concerned about her.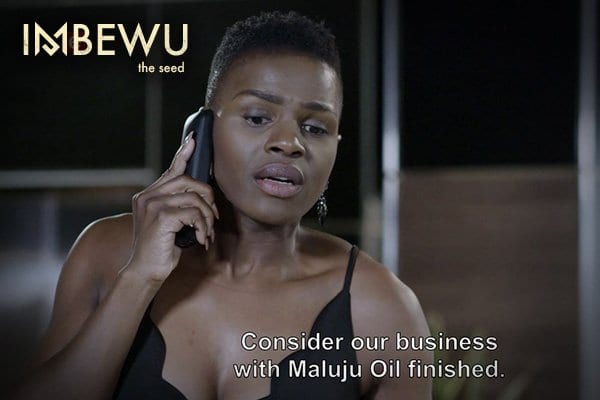 Episode 398 - Wednesday, 23rd of October, 2019
Information about the sales of Ray & Son unveils to Ngcolosi. Pranav suggests to Raymond that a counteroffer should be made. While trying to appease her mother, Khanyo tells lies. Ngcolosi shares some confident information about Zakithi with MaZulu. Zakithi jettisons the attempt of Ngcolosi in talking.
Episode 399 - Thursday, 24th of October, 2019
KaMadonsela keeps her eye on Khanyo out of suspicion that she may be pregnant. MaZulu hinders Celiwe from assisting Zakithi again. Celiwe discusses the refusal to support Zakithi with MaZulu. Zithulele needs Thu Sheleni's assistance in organising the launch event.
Episode 400 - Friday, 25th of October, 2019
Pranav and Ngcolosi get invitations to partake in the launch event. Futhi suspects Khanyo to be the wife that Pastor Ndamase has come to search for. Zakithi discovers that she can move her toes and eventually walk. Consequently, she is thankful and humbled.
READ ALSO: King Zwelithini biography: age, children, wife, parents, grandparent, Xenophobia, cars, house, salary and latest news
Episode 401 - Monday, 28th of October, 2019
The family of Pastor Ndamase shows up for negotiations. Ngcolosi is furious upon finding out the identities of the new owners. Zakithi returns to her bedroom upstairs, which proves to her family that she can walk.
Episode 402 - Tuesday, 29th of October, 2019
The remaining Bhengus arrive, and while everyone is rushing to get set for the negotiations, chaos ensues. MaZulu delivers a speech about her family which renders everyone emotional. Zakithi is about to make an announcement. Khanyo realises that her mother is not happy for her, so, she engages her in a heart-to-heart discussion.
Episode 403 - Wednesday, 30th of October, 2019
The news about Khanyo spreads to members of the church community. Buhle feels that Zakithi needs not to stay at Phakade's house again. Then, Zakithi drops her father a letter. MaZulu encourages Zithulele to have a talk with Ngcolosi. Zithulele gets an offer of a place to stay from Nilesh.
Episode 404 - Thursday, 31st of October, 2019
KaMadonsela is unhappy that her opinion was not sought before Zakithi came around to stay with them. Pastor Ndamase explains why he needs to leave. Ngcolosi is afraid that his relationship with Zakithi may be irreparable. Zithulele announces his need to move out of the home.
There you have it! Do not miss any of the episodes as Imbewu: The Seed premiere episodes air from Mondays to Fridays on e.tv at 21h30, and 22h15 on eExtra from Mondays to Fridays. If you miss the episodes for any reason, you can watch the repeat versions as they air at 12h30 on e.tv from Mondays to Fridays or the omnibus at 11h20 on Saturdays.