Muvhango Teasers: October 2019
If you are looking for a television show with exciting drama, then you need to watch Muvhango. It is one of the highly ranked and loved television shows due to its unlimited excitement. The betrayal, twists, and cast members of this show will keep you coming back to watch it. If you follow the show and are wondering what happens in the new season, then you need to go through the Muvhango Teasers.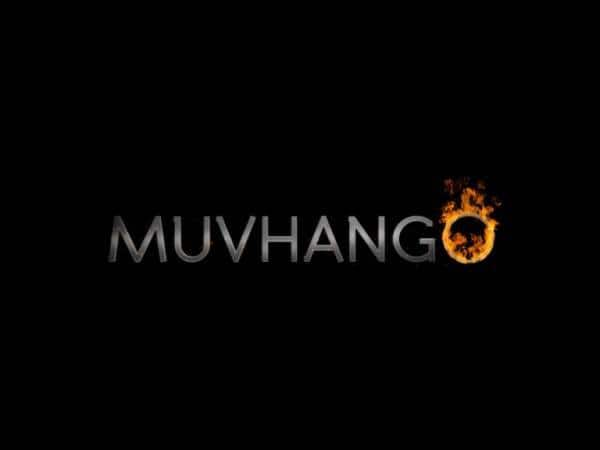 Were you left in suspense in the previous season of Muvhango? Check out the October 2019 Muvhango Teasers.
Episode 3393:Tuesday 1st, October 2019
Senamile almost loses her post as the therapist of Vhuthsilo. Despite Skhumbuzo being suspicious, he arranges Moliehi's funeral alone. It is the day of the Nambi ya Dzinambi. Who will go home with the prize?
Episode 3394: Wednesday 2nd, October 2019
Senamile breakdowns in the Waterside. It only confirms what Mpho thought all along about Senamile being right. Moliehi starts her plan of framing James for her murder. Mpfareni believed that the prize money could make significant changes. However, Vhangani thinks otherwise.
Episode 3395: Thursday 3rd, October 2019
Mpho discovers the past of Senamile. Azwindini is in a position where Senamile has always wanted him. Although Moliehi is being laid to rest, she is among visitors attending her own funeral. Vhangani gets booked for a performance.
Episode 3396: Friday 4th, October 2019
Azwindini can hardly escape her captors. There is undeniable evidence incriminating James. There are mysterious and spooky wedding bells ringing in Thathe.
Episode 3397: Monday 7th, October 2019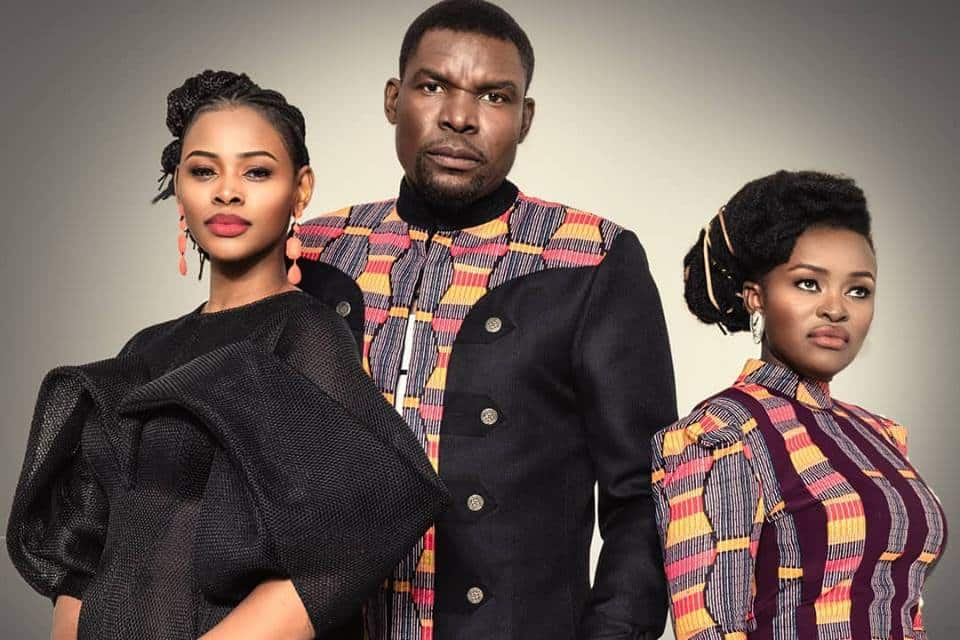 The future of Azwindini is becoming darker and uncertain, and the mind of his captor continues to unravel. James finds himself in a situation where only the devious Moliehi can help him. The singing success of Vhangani is merely a thorn in the side of Vho-Masindi.
Episode 3398: Tuesday 8th, October 2019
The mania of Senamile reaches a breaking point, a situation that causes dispute in the royal house. James is determined to prove his innocence. However, things keep on getting worse. The attempt by Vho-Mukondeleli to gag Vhangani only reignites the talent of Vhangani.
Episode 3399: Wednesday 9th, October 2019
Following the scuffle with Senamile, Mpho realizes that she may have sustained severe injuries. After realizing that Moliehi has played him, James's position at Qalabosha becomes threatened. Vhangani is acquiring massive attention, an aspect that is provoking Vho-Mukondleli.
Episode 3400: Thursday 10th, October 2019
Mulimisi confesses some disturbing truths. The nightmare of Marang and James has just started; the worst is yet to come. Vhangani gets information that makes him one of the happiest men alive.
READ ALSO: Gebroke Harte 2 Teasers: October 2019
Episode 3401: Friday 11th, October 2019
Mulalo comes across some information that could potentially turn Thathe upside down. Is this the end of the fairy-tale of Marang and James? Vhangani wants to surprise Mpfareni, but the question is, will she like the surprise?
Episode 3402: Monday 14th, October 2019
There is an alarming tragedy in Thathe, and the question is who is to blame? The relationship of Marang and James hits the rocks, and it looks like it will eventually deteriorate. The newly discovered stardom of Vhangani is negatively impacting his day job.
Episode 3403: Tuesday 15th, October 2019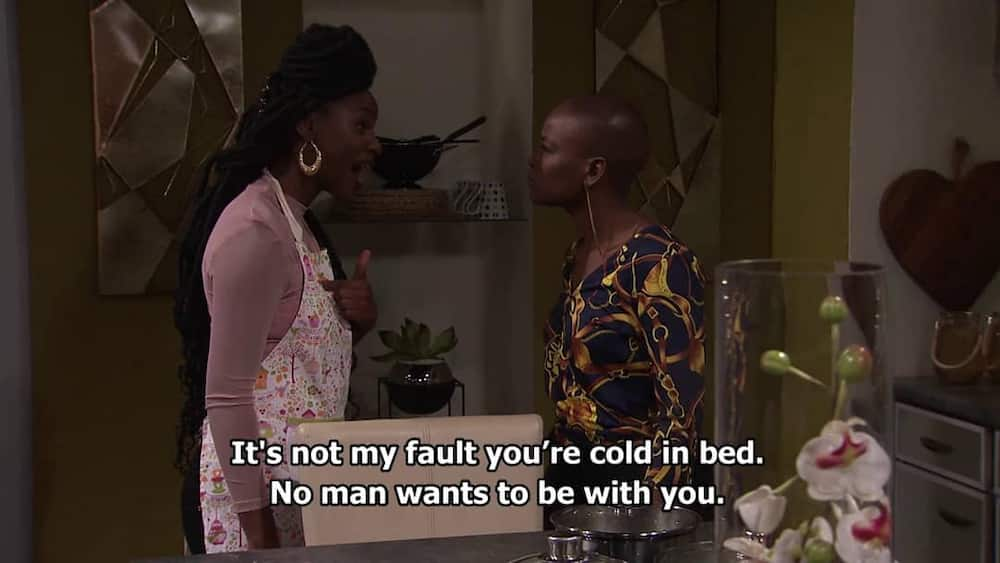 Mulalo is questioning Tenda regarding the school tragedy. KK receives a call regarding the DNA results. Is Kgosi the son of KK? The chief refuses to give Vhangani a day off, leaving him in a tight spot.
Episode 3404: Wednesday 16th, October 2019
Tenda is determined to hide his role in the Thathe crisis. Marang is ready to abandon Qalabosha, but James is not supporting this move. Vhangani risks by pursuing his dream, which might in future cost him his job.
Episode 3405: Thursday 17th, October 2019
Mulalo believes he has acquired a clue that could help him solve the mystery of the dead man. Kgosi is allegedly the son of KK and KK is satisfied. Vhangani and Mpfareni are preparing to leave the royal compound.
Episode 3406: Friday 18th, October 2019
Vho-Mukondeleli and Vho-Masindi have a taste of the wrath of the chief. Marang abandons James and also resigns from Qalabosha. Mulalo is shocked to acquire an anonymous amount of money in his bank account.
Episode 3407: Monday 21st, October 2019
Mulalo is dedicated to proving the involvement of Tenda in corruption. KK lies to impress Kgosi. Vhangani stands before a royal disciplinary hearing.
Episode 3408: Tuesday 22nd, October 2019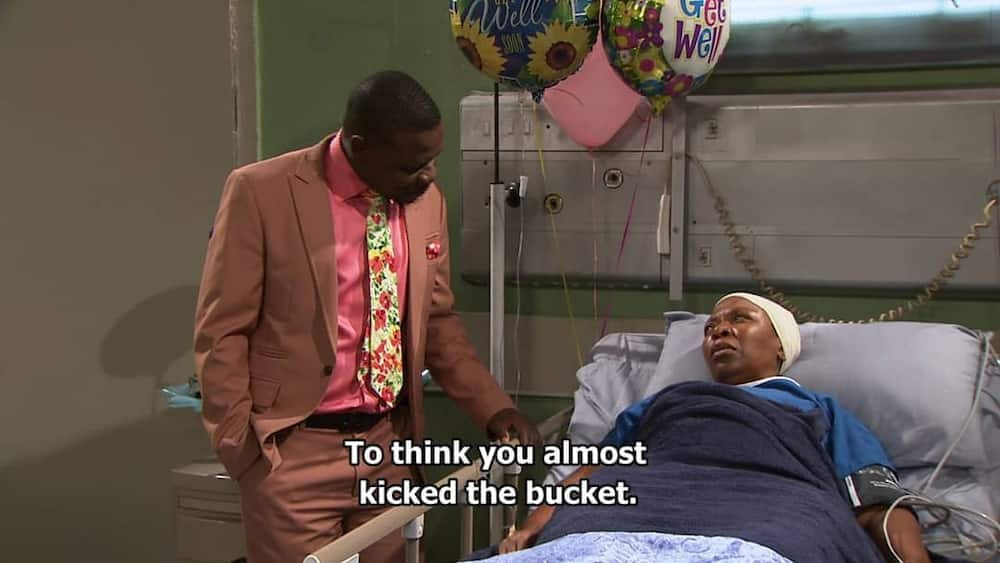 Will Mo ensure the yearnings of Tenda to expose her for his betrayal? KK and Kgosi agree, and they manage to seal the deal. The dreams of Dee come true when she acquires what she wants.
Episode 3409: Wednesday 23rd, October 2019
Tenda hands over a serious warning to his enemy. The first day of work of Kgosi does not go as well as he thought. Dee takes on one of the family members of Tenda to get her way.
Episode 3410: Thursday 24th, October 2019
Mulalo has the support of a deceased man's wife, and Tenda decides how to handle a situation with Mulalo. Dee is furious with Tenda, and Tenda deliberately ignores her overtures.
Episode 3411: Friday 25th, October 2019
Mpho is confident that an unfortunate event is about to happen, yet she cannot do anything to stop the danger. KK punishes Mudi and Kgosi feels sorry for him. The current baby shower list of Dee is ridiculous, and Mo is not afraid to tell her so.
Episode 3412: Monday 28th, October 2019
The condition of Leruli takes an alarming turn. Kgosi is put in a weird situation by KK. Dee is paranoid about her birth plan.
Episode 3413: Tuesday 29th, October 2019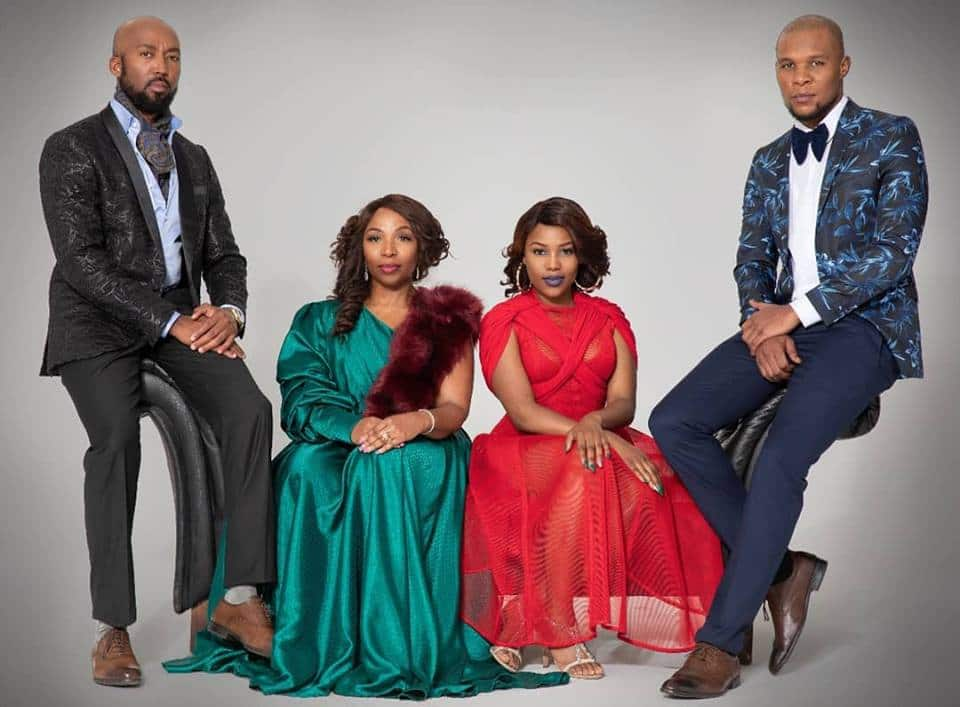 Mpho and Azwindini return to the accident scene and discover that everything is not alright. KK is trying his best to turn Kgosi against the Vhakwevho. Dee gets severe nervousness due to her birth.
Episode 3414: Wednesday 30th, October 2019
Mulalo discovers that his family is in a more dangerous situation than he has initially thought. The Vhakwevho are put in their place by KK, an unfolding that upsets Kgosi. Imani has a fling with a colleague.
Episode 3415: Thursday 31st, October 2019
Tenda has dug a hole, and it keeps getting deeper every day. Kgosi has a tough decision to make regarding family he belongs to. Dee updates her status "in a relationship with Tenda".
Muvhango is ready to grace our televisions this October. If you are curious about what new drama will unfold this season, then you need to go and watch Muvhango teasers of October 2019. They are revealing what will happen in this season of the show and they will leave you anxious and ready to watch the show.
READ ALSO: Skeem Saam Teasers: November 2019
Source: Briefly News