Holly Sonders is one of the most admired athletes who have made the most from their careers. The latter grew up in a family that supported her goal and passion for golf. Her mother had a great influence on her career as she was also a professional golf player. The latter, however, had to switch from her career as a professional golf player to becoming a journalist, as she suffered from an injury. That, however, did not mark the end of the road for her as a golf player, as she became a news broadcaster for the sport.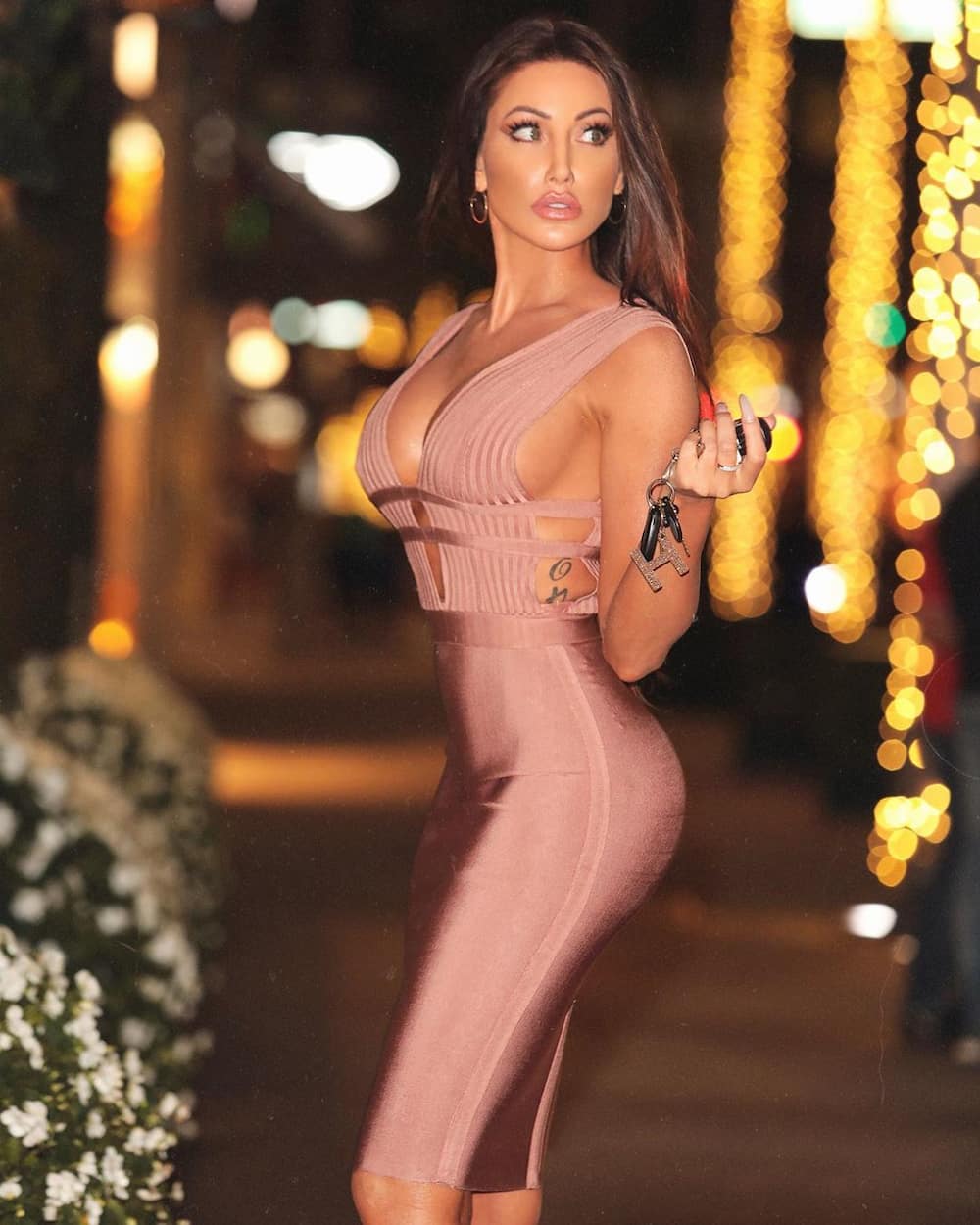 Holly Sonders is the perfect definition of the proverb,' the apple doesn't fall from the tree.' This is so because the latter showed her interest in playing golf at the tender age of six after being brought up by her mother, who was a professional golf player. She groomed her career at such a young age, and by the time she was completing her high school, she had earned a couple of awards as a golf player. You might want to know more about her.
Holly Sonders biography
Holly Sonders age
How old is Holly Sonders? Holly Niederkohr, popularly known as Holly Sonders, was born on the 3rd of March 1987 in Marysville, Ohio, in the United States of America. That makes her thirty-two years old, even though Holly photos will convince you that she is in her sweet sixteenth year.
READ ALSO: List of 20 best Springbok rugby players ever
Holly Sonders parents
As a young girl, she grew up under the care of Sandy Niederkoh, her mother, and Dan Niederkohr, her father. The latter is presumed to have inherited her skill from her mother, who is a professional golfer and has been a champion in the sport for twenty-two years. She started showing interests in the sport at the age of six, and her parents were supportive in helping her nurture her passion.
Her father is an optometrist who has been supportive throughout the career of his wife and daughter. Holly also has a brother, but very little is known about him.
Holly Sonders education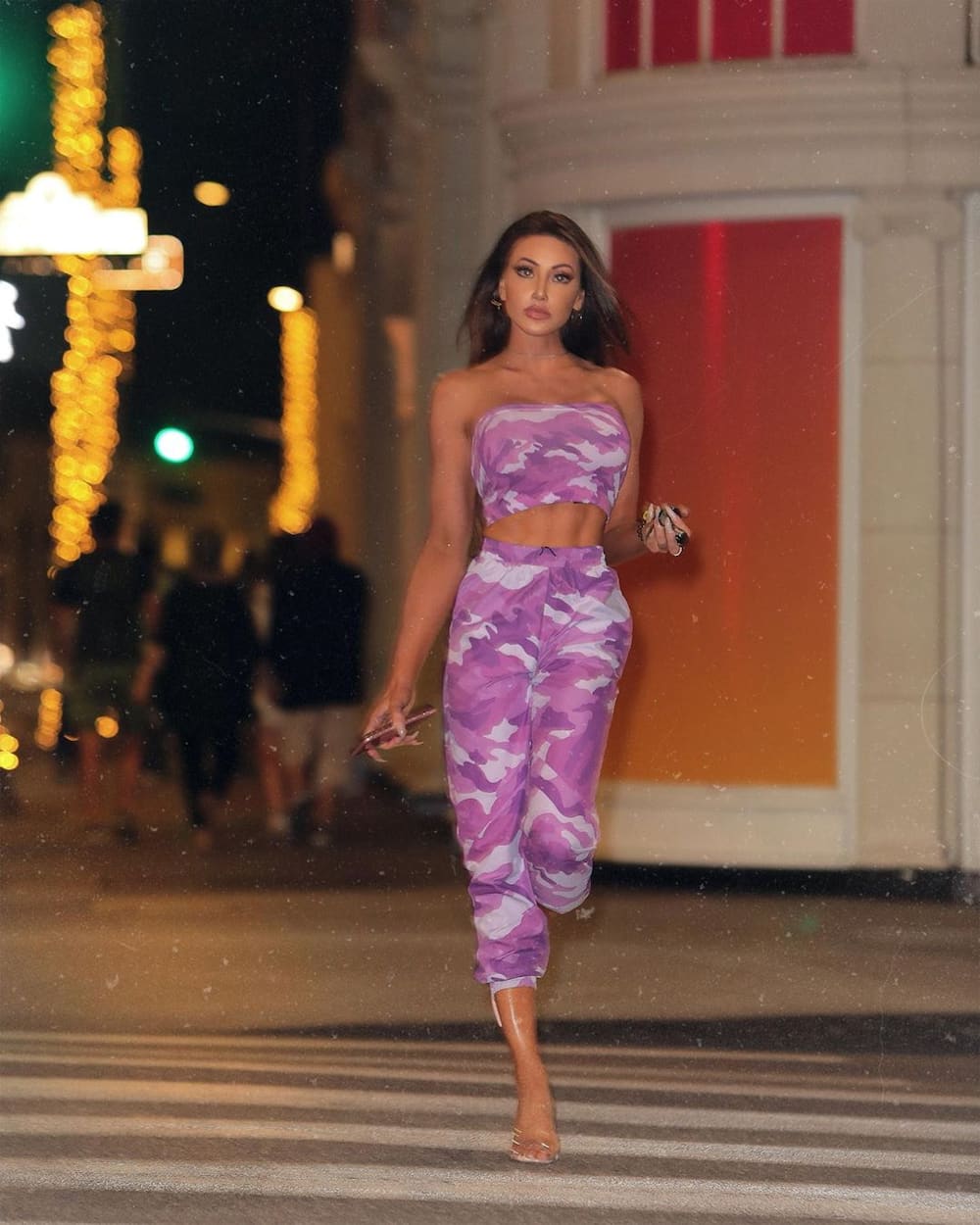 Apart from nurturing her golfing skills at the tender age of six, very little is known about Holly's early childhood life. She, however, attended Marysville High School for her high school after which she enrolled at the Michigan State University where she pursued a bachelors degree in journalism. In 2009, she graduated with a major in journalism.
Holly Sonders spouse
The latter is currently dating Kliff Kingsbury. Kliff is the leading coach of Arizona Cardinals. She, however, was married to Erick Kuselias, who is a radio and TV host. The two are alleged to have dated for some time before they got married. They, later on, divorced even though the reasons behind the divorce are not known.
The divorce
News of their engagement went up in 2012. The news caught everyone by surprise as there were no speculations that they had been dating. During this period, Holly shared a photo of her fiance on her Twitter account and seemed to have been living her best life. She was also seen in public places with her husband after they had gotten married, and they seemed to have been serving the internet with relationship goals until when the relationship hit rock bottom.
In 2016, the two love birds parted ways. The divorce was also kept low-key, just as they had done to their dating life. Holly Sonders, however, came out to admit that they were no longer together. In a Twitter post, she stated:
I filed for divorce over a year ago…we have not been together in a very long time. Thanks.
After the breakup, she came out to state that she needed some time to be alone and patch up a couple of things.
Dating Coach Kliff Kingsbury
The speculation of the two being together came up in January 2019 after she shared a video of the coach's promotion on her Twitter account to congratulate him. The caption of the post read:
The desert just got a whole lot hotter. Congratulations @KliffKingsbury, so proud of you,
As though that was not enough, the message was accompanied by love emojis. That got the internet questioning whether something was brewing between the two. One of the followers was bold enough and retweeted:
Someone has a crush.
Her response to the comment confirmed the speculations as she retweeted saying that she has always had a crush on Kliff and that they were beyond just having a crush.
Holly Sonders golf career
Holly's career began at the tender age of six, and she perfected the skill while in high school. For the four years that she was in high school, she earned the all-district honours and the all-league district. Here, she earned the title of district MVP.
Besides golf, she showed how much of a sports person she is, as she was actively involved in basketball and baseball.
While in the university, Holly kept on polishing her career. For the time that she was in university, she bagged a couple of honours and titles. By the time she was getting to her final year, she had an average of 78.47. She was also recognised as the most experienced athlete with a record of 77 collegiate rounds.
Holly Sonders professional career
It is during the start of her career that the latter saw the need to change her name Holly Niederkohr to Holly Sonders. She chose to focus on her career as a journalist after experiencing a knee injury while playing collegiate golf. The injury forced her to undergo surgery. As a result, she opted to become a news broadcaster as one way of deviating her attention from playing golf.
Her dream of becoming a journalist for a Golf Channel was hindered when she was told that she needed more experience since she was just fresh from college. As a result, she ended up working for Little Rock. There, she practised as a news broadcaster for one year. During this time, she landed an interview that turned into a job at a Golf Channel. This was in 2011.
Working with Golf Channel gave her an opportunity to grow and build her brand in the industry. Here, she had the chance to host several shows among them: Morning Drive, Playing Lessons with the Pros, and School of Golf. While serving the position of a news broadcaster, she also landed the opportunity of featuring in the cover photo of an online portal, Golf Digest.
Working with FOX
In July 2014, Holly Sonders got a deal with FOX where she was being hired to cover the U.S. Open that was to be held in 2015. This marked her departure from the Golf Channel.
Holly Sonders body
The latter is 5 feet 8 inches tall. Her body weight is 61 kgs and boasts of beautiful hazel-coloured eyes and admirable lengthy browned coloured hair. She has a finely curved body that a glimpse of Holly photos will convince you that she is a model.
Holly Sonders Instagram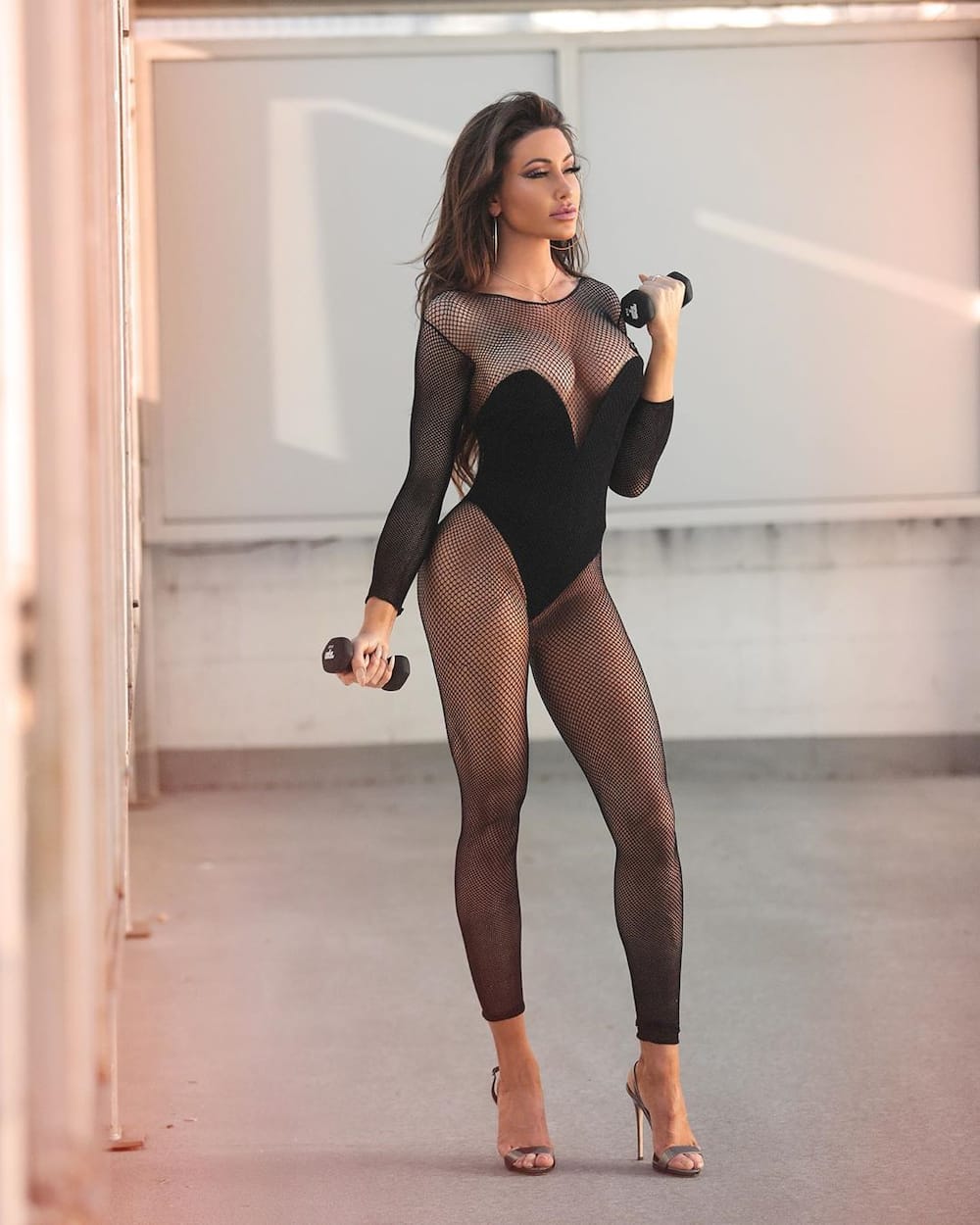 Holly Sonders is not only a successful athlete and journalist but is also a goddess with the body of a mermaid. Looking at some of Holly Sonders swimsuit pictures will leave you drooling and appreciating her beautiful body. Holly Sonders pictures have had a great influence on the number of fans that her social media account boasts of. Her Instagram account, for instance, has 325,000 followers. It goes without question that Holly Sonders hot pictures have played a great role in attracting her fans to her.
Holly Sonders curved her career at such a tender age and has since then become a household name. She is currently an icon that most people look up to because of her success in her career as a professional golf player. Her career as a news broadcaster has also played an important role in her fame.
READ ALSO:
Siya Kolisi biography: age, measurements, children, wife, education, injury, club, salary, car, and Instagram
Thando Hopa biography: age, place of birth, nationality, partner, siblings, family, parents, education, images, agency, Vogue and Instagram