Candice Swanepoel biography: Age, measurements, children, husband, parents, diet, agencies, modelling career, Instagram and net worth
Her appearance as Victoria's Secrets lingerie model became a defining moment, and since then, she has kept making news headlines. She has appeared on various entertainment shows. If you check through international cover magazines and featured stories on international fashion magazines like Elle, Vogue and Harper's Bazaar, she has become an authority that everyone wants to read about and hear speak. Guess who it is? She is no other person than the South African model and philanthropist Candice Swanepoel. Here are exciting things about her.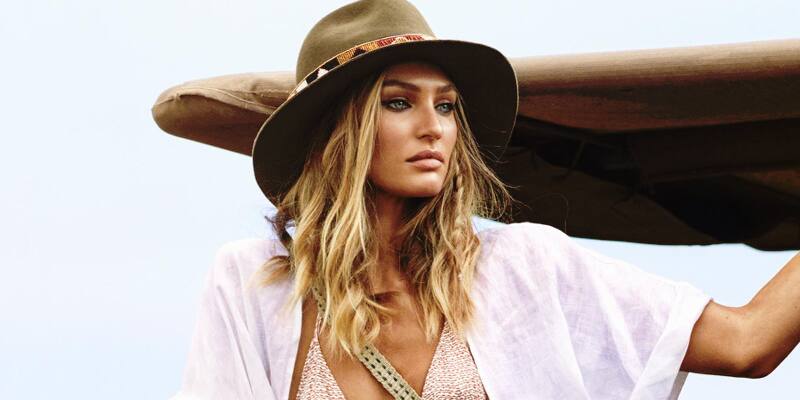 Candice Swanepoel is one of the privileged public figures who launched into the limelight at their early days in life, and this is traceable, partly, to the early discovery of her passion which she dedicated herself to afterward. Apart from being an authority in the fashion industry, her philanthropist's heart is another thing that is worth commending. Little wonder she actively involves herself in the charity organisation mothers2mothers as one of its ambassadors.
Candice Swanepoel biography
Candice Swanepoel was born in Mooi River, South Africa and raised in an Afrikaner family of Dutch descent. She was a boarding student when she attended St. Anne's Diocesan College, a school close to Hilton. Known for her passion for ballet dancing, when she was 15 years of age, a model scout spotted her in a Durban flea market. Recalling her childhood days, Candice Swanepoel noted on her blog that she was surrounded by love, life, nature and family.
READ ALSO: Lebo Mothiba biography: Age, measurements, current team, stats, salary, and Instagram
Right from when she was small, the desire to do something different with her life which her family would be proud of had always engaged her heart. And since she found her passion in fashion and beauty, she kept grooming herself and walking in that path, knowing that someday, fantastic opportunities would open up for her.
Luckily for her, the discovery of her by the scout became a turning point in her life so that at the age of 16, she already started receiving bookings for several modelling jobs all over Europe. Based on this opportunity, within two years, Swanepoel had been blessed with the chance of travelling to Milan, Paris, London as well as South Africa. With a drive to be her best, she took a step of faith and modelled full-time after moving to New York City. Because of this, she had to sacrifice her teenage life and pursue what she is passionate about.
Eventually, Swanepoel had another significant breakthrough, which was after she moved to the Big Apple as it was there that Victoria's Secret found her. With the new position as a Victoria's Secret Angel which she assumed in 2010, Swanepoel would now discover a completely different side of modelling. As a member of the company's family of models, designers, stylists and artists, she had the opportunity of wearing their products. In fact, she became a voice people desired to hear.
Candice Swanepoel age
Candice was born on the 20th of October, 1988, which means that she is presently 30 years old and will be 31 this month.
Candice Swanepoel modelling career
Candice Swanepoel has had the opportunity of appearing in Victoria's Secret Fashion shows between 2007 and 2015 nine times. She has also modelled for several world's ranked brands and designers. Apart from those, she had been ranked by Forbes as a Top 10 earning model since 2010 and consistently for years.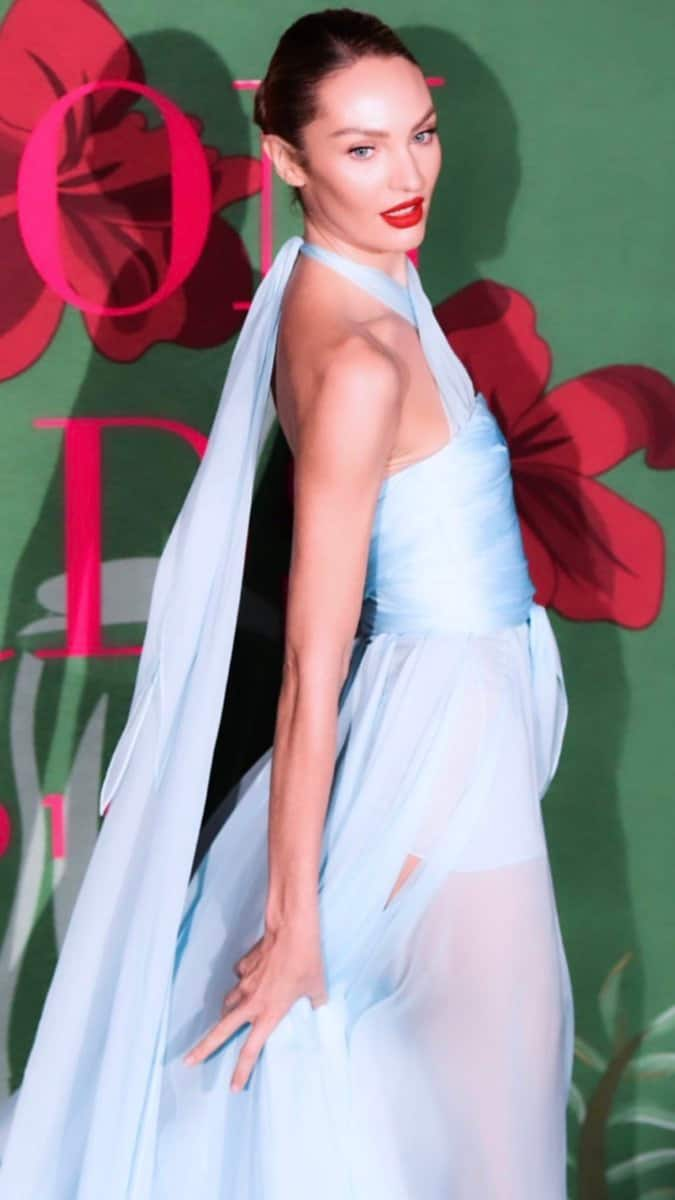 Since she started modelling, Swanepoel has appeared in Korean, American, Spanish, Italian, British, German, Australian, Greek editorials. She has also made appearances in advertising campaigns for Tommy Hilfiger, Tom Ford, Juicy Couture, Oscar De La Renta, Ralph Lauren, Michael Kors, Miu Miu and so on.
She made the cover page of Victoria's Secret Swim Catalogue in 2013, and during the Victoria's Secret Fashion Show which was held in 2013, Candice also wore the "Fantasy Bra". Based on earnings estimated to be $3 million from 2010 to 2011, she made her debut on "The World's Top-Earning Models" list by Forbes at number ten.
READ ALSO: Masoja Msiza biography: age, home language, children, wife, how men should treat women, poems, songs, albums, cars, and Instagram
In 2013, she ranked number nine with $3.3 million estimated earnings, and by 2015 and 2016, she moved to number eight based on her $5 million and $7 million estimated earnings respectively. Then, after working as one of Victoria's Secret's top models, Swanepoel unveiled her entrepreneurial passion as she launched a swimsuit brand in February 2018 known as Tropic of C.
Candice Swanepoel husband
Who is Angel Candice married to? Her partner used to be a Brazilian model Hermann Nicoli before the two of them separated in 2018. The two of them met when she was only 17 years old, and Hermann was 23 years in Paris in 2005. Then, they announced their engagement after they dated for ten years in 2015.
Candice Swanepoel children
The relationship between Candice and Hermann was blessed with two sons. Anacan came in October 2016 while Ariel was given birth to in June 2018.
What language does Candice speak?
Swanepoel is known to be very fluent in English, Afrikaans and Portuguese.
Candice Swanepoel parents
Candice is proud to be fathered and mothered by Willem Swanepoel and Eileen Swanepoel, respectively. While the father hails from Mutare, Zimbabwe, her mother is known to be South African.
Candice Swanepoel measurements
Swanepoel is 1.77 m tall, which is 5 feet 9 1⁄2 inches. Then, according to Munich Models, her bust is 33 inches while her waist is 23 inches, and she has 34 inches as her hips.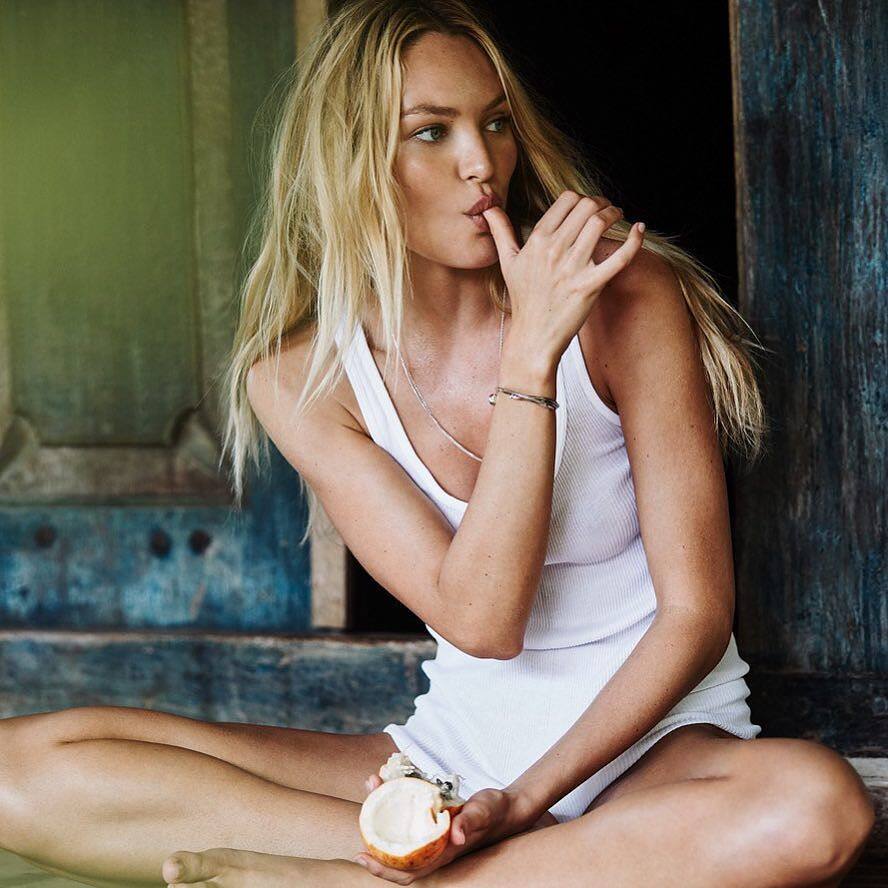 Candice Swanepoel Instagram
There is no doubt in the fact that Swanepoel has a wide acceptance among entertainment lovers all over the world. A proof of this is the whooping 13.6 million followers that she has on her official Instagram page. Any way, a reason behind this is that she uses this platform to share interesting information about herself and what she does with her fans.
Candice Swanepoel net worth
As published on Celebritynetworth.com, the top-rated South African fashion model Candice has an estimated net worth of $25 Million.
Candice Swanepoel diet
Maintaining one's shape, especially after delivering, for women, can be a bit challenging. But for Candice, despite two pregnancies, she has been able to maintain her enviable physique and even return to Victoria's Secret runway in 2018. This is because she has discovered what works best for her body.
While speaking with The Cut, she said she does not start a day except she has had a cup of coffee or a shower as they reset her. Then, her mood is influenced by what she takes for breakfast. With a nice smoothie containing banana, coconut oil, protein, flaxseed oil and some antioxidant fruit like nut butter, strawberries or blueberries, she is good to launch out for the day.
Candice Swanepoel agencies
Since she started her modelling career, Swanepoel has signed deals with modelling agencies including Way Model Management, Munich Models, Modelwerk and Elite Model Management. Then, recently, she signed for Creative Artists Agency for representation in all areas, as Marlon Stoltzman continues to manage her.
Candice Swanepoel is a rare gem to her generation. The discovery of her passion at an early stage of her life paved the way for her and shot her into the international community. She has become a voice to reckon with, featuring in different shows and events. No doubt, the country is proud to have her as one of its citizens who are positively representing the nation internationally.
READ ALSO: Warren Masemola biography: age, wife, wedding, dancing, pictures, Isibaya, The River, nominations, awards, Instagram and net worth
Source: Briefly News