It is no secret that Beyoncé is among the most favorite songstresses for many people. She has managed to win most people's hearts with her stunning Coachella, BET, Homecoming, and many more performances. However, one event that remains remarkable and historical to most people is her announcement of being pregnant with twins. Most people were super-duper happy, and they could hardly wait till Beyoncé twins were born.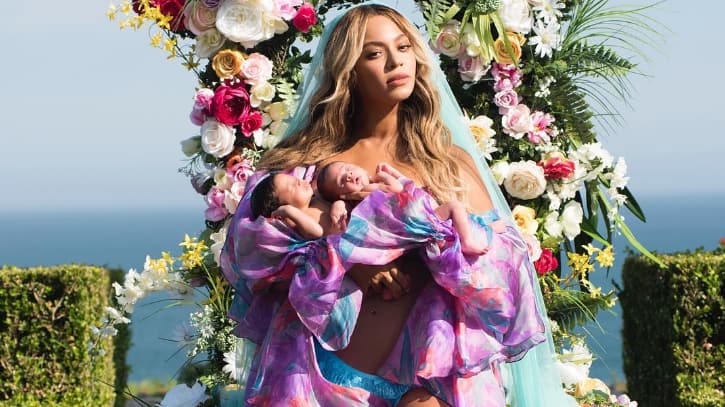 Despite getting a few snaps now and then of Beyoncé twins, most people cannot help but wonder what they know about the children. Therefore, if you are questioning about what is there to know about these kids of this power couple, check out these top five must-know things about them:
Announcement of their birth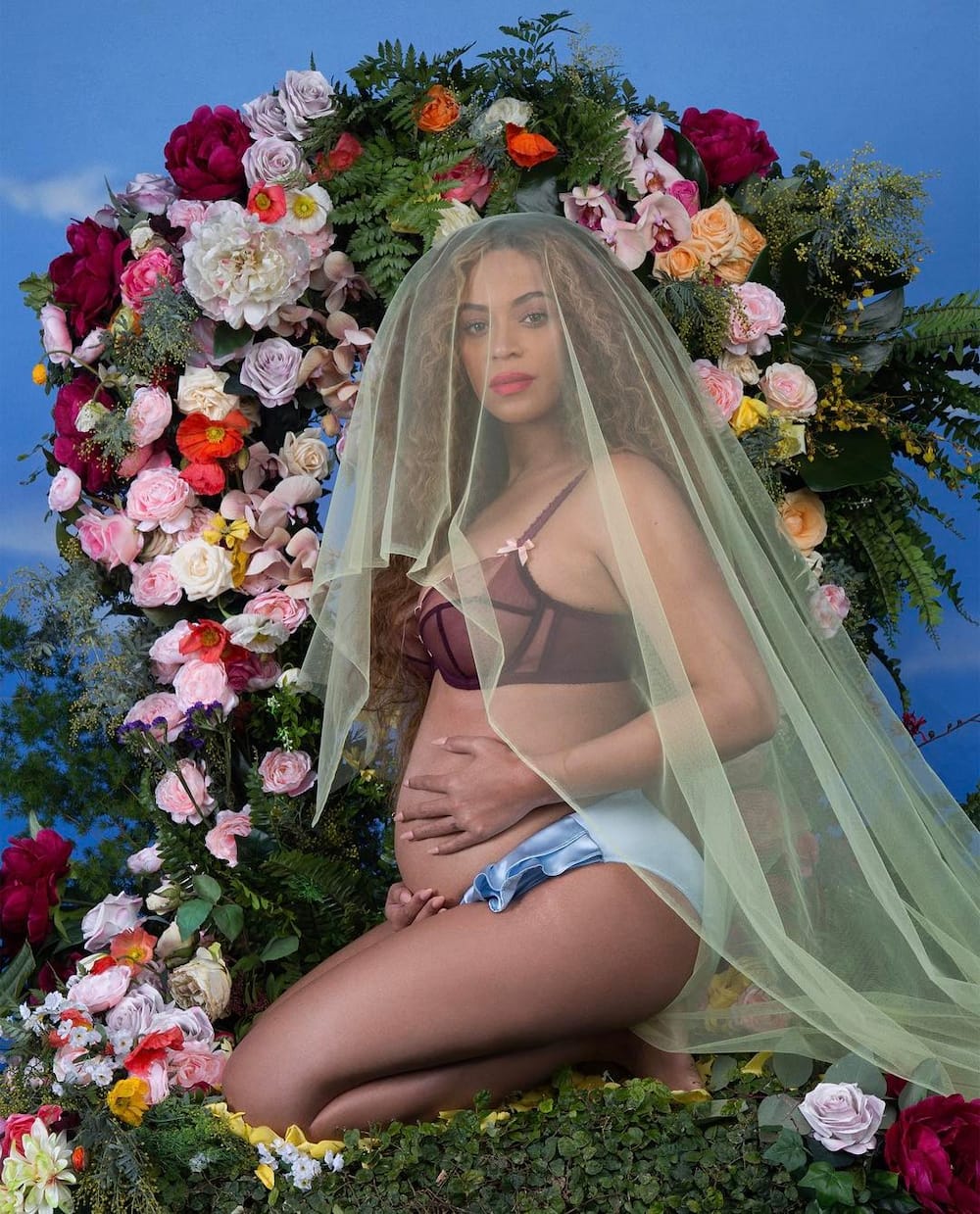 When Beyoncé first announced that she was expectant, most people assumed that this would be an addition of only one member to the Carter family. However, they were proved wrong when the queen went to her Instagram and left a post revealing that she was bringing into the world, not only one but two new members of the Carter family. Most of her fans were excited, while others were left in disbelief regarding Beyonce being pregnant with twins.
News of Beyonce's twins almost brought the internet to shut down, with many people retweeting the story and it being the prime topic in most media stations. Bey announced her pregnancy in an Instagram post reading:
We would like to share our love and happiness. We have been blessed two times over. We are incredibly grateful that our family will be growing by two, and we thank you for your well wishes. - The Carters.
At the beginning of the year, the prominent queen managed to reveal a few details about her giving birth to the kids. The mother of three revealed that she had a difficult pregnancy with her adorable twins. Beyonce also told that while she was in labor, as she had one of the most traumatic experiences. The traumatic experience entails one of her kids' heartbeats pausing for a few times, an instance that meant Bey had to undergo an emergency C-section. Luckily, the songstress and her children were safe and sound.
READ ALSO: Beyoncé Knowles is an involved mother despite her hectic schedule
They were born on June 2017
Although the exact date on when the Jay Z twins were born was not instantly provided, one thing people knew for sure is the fact that they were born in June of 2017. However, Oprah Magazine revealed that it managed to obtain the birth certificates of Jay Z and Beyonce twins. The Magazine published that the kids were born on the 13th of June in 2017. The prominent grandfather of the kids, Mathew Knowles, broke the news in a tweet "They're here!" The father of the songstress also accompanied the celebratory message with an image that read "Happy Birthday to the twins!"
Beyonce twins names
Following the birth of Beyonce and Jay Z twins, one thing most people wanted to know more than the release of her next album was the name of her adorable children. The girl twin of the Beyonce Jay Z power couple is known as Rumi, and the boy is known as Sir.
Their appearance on the limelight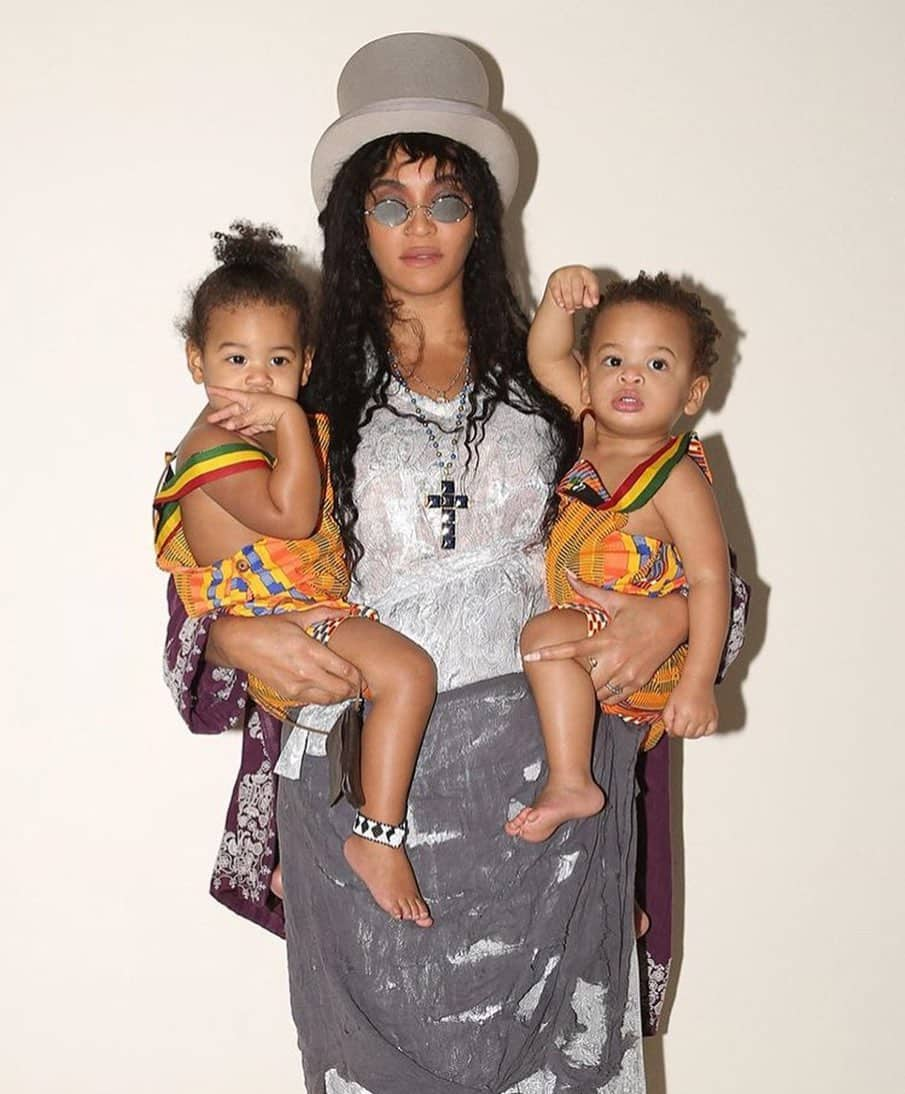 Despite their mum being one of the most sensational celebrities, Rumi and Sir have been for a long time kept private. Paparazzi tried so hard to capture pictures of Beyoncé's twins in late 2017, but their efforts went futile most times. The first official Beyoncé twins photo appeared in July 2018, a year after they were born. The beautiful pictures of Jay Z Beyoncé twins were taken while the Carter family was in Europe on vacation.
In one photo, the gorgeous mother of three is seen holding Sir and Rumi on her lap, with an excited Rumi on her right lap and a chill Sir on her left lap. In the second photo, she shared, Jay can be seen holding Rumi's hand as the two gaze out at the water from the deck of a yacht. The iconic songstress also shared another picture of Sir and Rumi just days before Christmas of 2018. It was during their family vacation to South Asia. In the photo, the Sir and Rumi are spotted sitting side-by-side on the shores of a beach. It is merely cute and candid.
The latest photos that the mother of three shared of Sir and Rumi were during the birthday celebration of their big sister Blue Ivy. In one photo, Rumi was seen smiling as she stands up by herself with the help of a chair. In the second picture shared by their mother, Sir was lifted in the air by his mum. These cute pictures reveal that the kids are growing up so fast.
Their personalities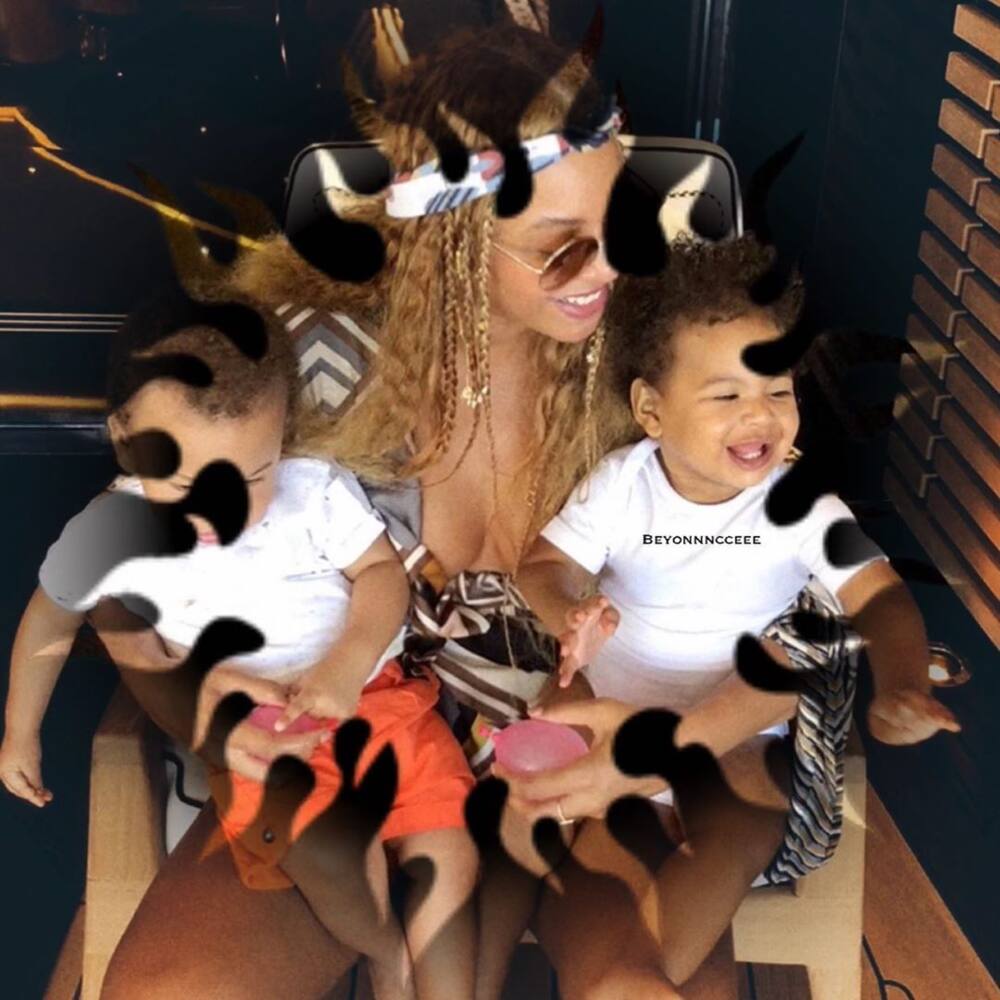 Thanks to the kids' grandmother, we can now understand the characters of both Rumi and Sir. According to their grandmother, Mrs. Tina, Sir is more laid back like his mogul father. However, when it comes to Rumi, Mrs. Tina reveals that she is more outgoing and is set to rule the world. She further acknowledged that their big sister Blue Ivy was 'The Second Queen B.'
'Beyoncé pregnant with twins' was one of the most shared stories back in 2017. Fast forward to 2019, and Beyoncé twins are still making headlines with their overwhelming cuteness. According to Mrs. Tina, who is their grandmother, Sir is chill, and Rumi is more outgoing.
READ ALSO: Say what: Mampintsha Shimora wants to bring the Carters to Mzansi