When you know someone for a long time, it is possible for you to feel like nothing about that person can fascinate you. However, people are always growing and changing and you may just be surprised at what you find out once you take a closer look at them. American actress Christine Taylor is one such person you may have known for a while, but she still manages to stand out. Christine's career has been glamorous and her personality has made her a total fans' favorite.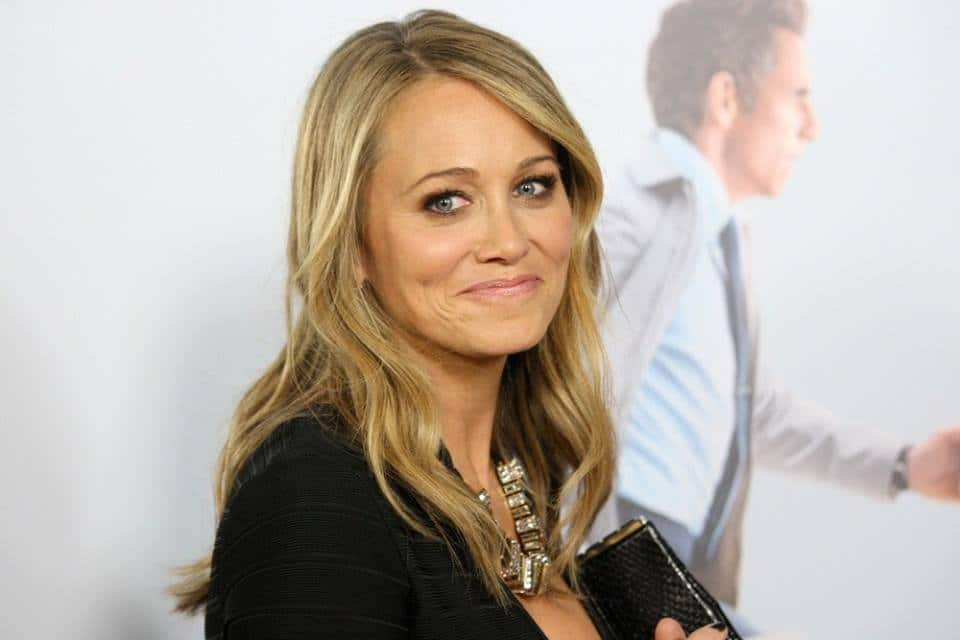 Most known for her role of Marcia Brady in 'The Brady Bunch Movie' and 'A Very Brady Sequel'. Christine Taylor has starred in movies and TV shows in many notable roles. She has starred in movies such as 'Dodgeball', 'Wedding Singer' and 'Zoolander'. Throughout her career, Taylor's agenda has always been to give her best to every role rather than impress people. However, she has always attracted people's attention through the very strong-willed roles that she plays. Most people are drawn to strong people and that is exactly who Christine is in real life, and there are more interesting facts that you should know about her.
10 interesting details about Christine Taylor
Christine Taylor The Craft role is one of her notable roles where she played a racist and rude Laura Lizzie. There are so many roles that stand out, such as her appearance in 'My Name is Earl' because everything she does is so incredible. She loves enjoying family time at the seaside with her Christine Taylor beach body just as she loves acting. Born as Christine Joan Taylor on July 30, 1971, Christine Taylor is a fascinating American actress and here are 10 interesting details you should know about her:
10. Her career began on Nickelodeon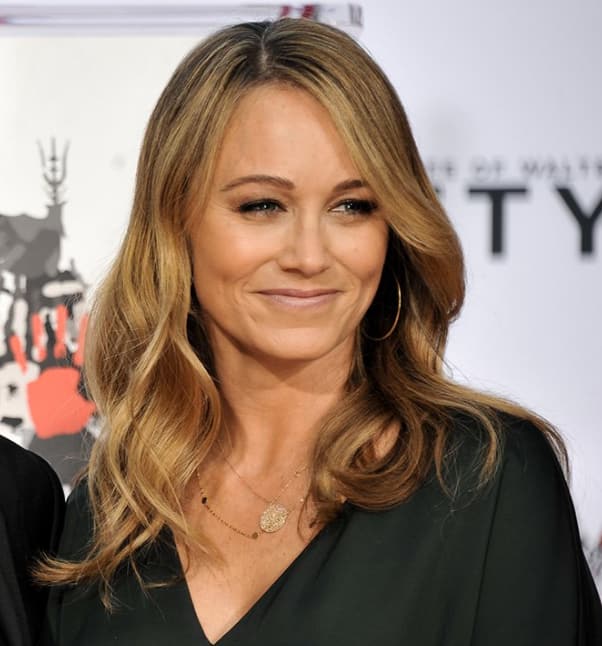 Christine Taylor's acting career started quite early in 1989 when she began acting in 'Hey Dude'. This was a child TV series broadcast on Nickelodeon. In the series, she played the role of a lifeguard known as Melody Hanson until 1991.
READ ALSO: Thuso Mbedu: 10 facts you have to know
9. She grew up in Wescosville, Pennsylvania
Christine grew up in neighboring Wescosville, Pennsylvania and was born in Allentown, Pennsylvania. She has one brother and her parents are Joan and Albert Taylor, who are a homemaker and security company owner respectively. Taylor was raised a Roman Catholic.
8. Many people still recognize her as Marcia Brady in the Christine Taylor Brady Bunch Movie
Because Taylor is a very strong woman, people almost believe that she was the original Marcia. Her role in 'The Brady Bunch Movie' in 1995 was a supporting one which she reprised in 'A Very Brady Sequel' in 1996. Most people recognize Christine from this role to date. Taylor is also known for playing in the TV series 'Arrested Development' Sally Sitwell.
7. Most of her TV Roles were recurring ones
Christine Taylor has been quite active in the entertainment industry with many TV series to her credit. She has featured in TV shows like 'Caroline in the city', 'Ellen', 'Party Girl', 'Seinfeld', 'Murphy Brown', 'Friends' and others. Taylor's recurring roles on TV enabled her to make herself known to the audience which in turn boosted her career.
6. She married fellow actor Ben Stiller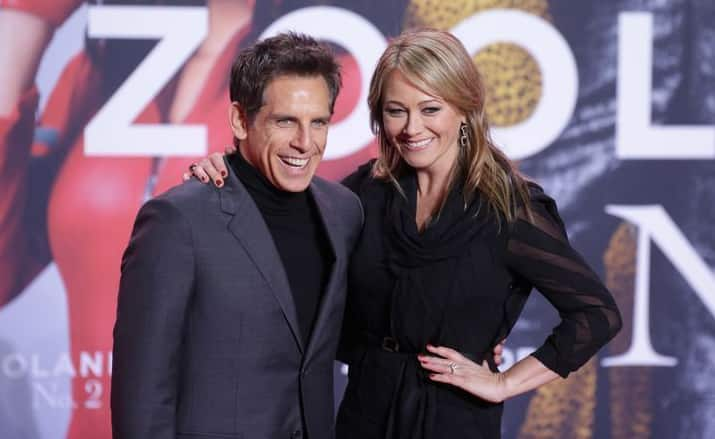 Taylor Married Stiller on May 13, 2000. The two met while making the TV show 'Heat Vision and Jack'. Their wedding ceremony took place in Hawaii along the oceanfront located in Kauai. This union was blessed with a son and a daughter. Their marriage lasted for an incredible 17 years!
5. She starred alongside her then-husband Ben Stiller in TV series and movies
In 2001, Taylor and Ben Stiller appeared together in the movies 'Zoolander', 'Zoolander 2', 'Dodgeball: A True Underdog Story', 'Tropic Thunder' and the TV series 'Curb Your Enthusiasm' and 'Arrested Development'.
4. She made a lot of guest appearances in Comedic TV series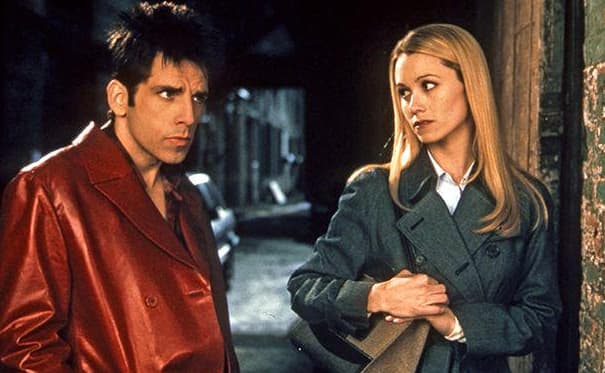 After starring in 'The Brady Bunch Movie', Taylor made various comedic guest appearances in the TV series 'Ellen' and landed a leading role in the TV series 'Party Girl'. She made more guest appearances in 'Friends' and 'Seinfeld'.
3. She is quite a big tennis fan
At one point, Christine loved playing tennis and had big aspirations of becoming a tennis player. However, when her brother told her that she was not great at tennis, her hopes for tennis dwindled. Her brother literally crushed her dreams!
2. She divorced Ben Stiller in 2017
Christine and Ben were married since 2000 and they spent wonderful years together. However, they grew apart and decided that the best thing for both of them was to part ways. They announced their separation through a joint statement on May 26, 2017. Their divorce was more amicable than other couples' ones.
1. She is worth around $10 Million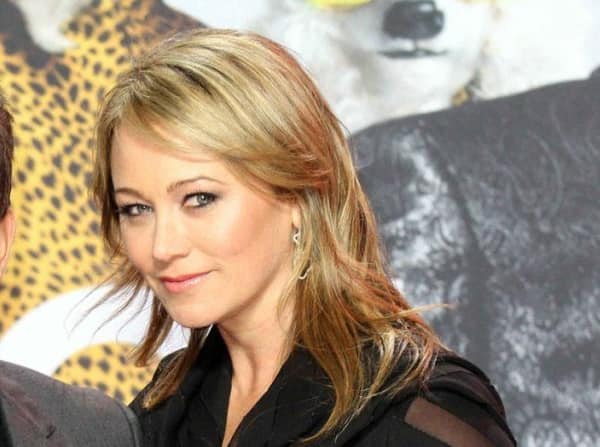 Ever since she started out in 1989, Taylor has remained active in the entertainment industry. With a career like hers, that spans several decades, she has accumulated an estimated net worth of $10 million. This amount will definitely increase in the coming years as Taylor shows no signs of slowing down.
With all the notable roles that Christine Taylor has played over the years, she is undoubtedly one of Hollywood recognizable actresses. Christine Taylor now remains focused on her acting career. On 22nd September, Christine Taylor 2019 attended the Emmys with her ex-husband Ben Stiller. Their appearance on the red carpet together after their split two years ago sparked reconciliation rumors. It is clear that Taylor is not going anywhere anytime soon!
READ ALSO: Ruth Kearney: 10 facts about Theo James wife