Where is Alex from Target now?
If you have been an active Twitter user since 2014, you probably have an idea about who Alex Target is. The guy became a social media sensation rather unexpectedly after a girl, who loved how he looked, posted his picture on Twitter.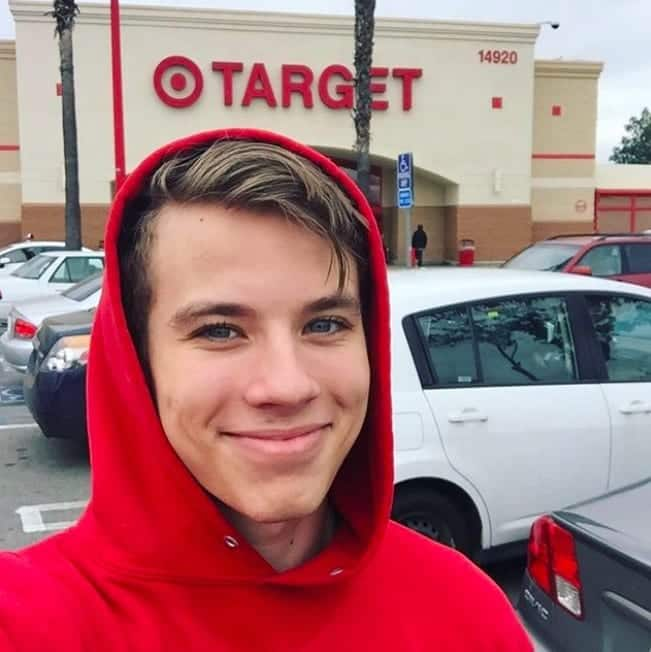 Have you heard about the Target guy that made headlines back in 2014 unknowingly? Where is he? Who is he? What does he do now? These are just but a few of the questions that came up when Alex is mentioned. But seriously, where is he currently?
Alex from Target – all there is to know
Alex at Target was a cool teenage that minded his own business. The fine-looking young man described himself then as an introvert that went about his business. All this changed overnight when a girl shared his photo on Twitter, and it turned out that she was not the only one that liked him. Unknown to him, he had become a social media celebrity.
Alex's story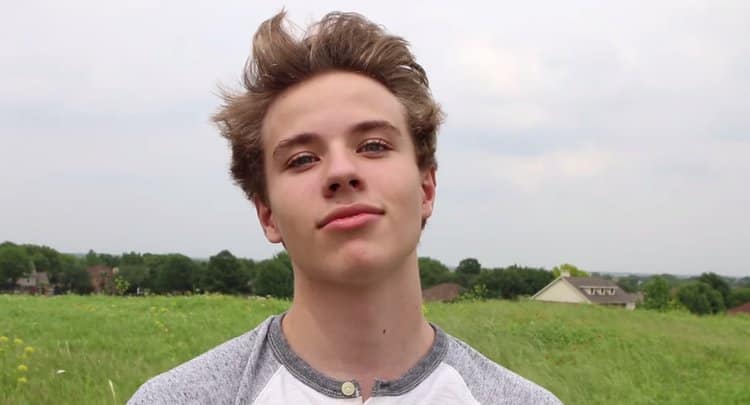 As a young man in his teens, Alex would focus on his school work and job at Target. Becoming social media famous today is a lot of hard work for most people.
One afternoon, while doing his duties at the workplace, Alex cool looks made a certain young girl post his picture innocently. The 16-year old whose day started normally was up for a rollercoaster when a girl thought he was cute. The posted photo was the genesis of everything else that he was to become.
Twitter craze – where it all began
Alex from Target age at the time was 16 years. Unaware of what was happening on Twitter because of his photo since his phone was off, it took the managers intervention for him to know. Interestingly, when he switched his phone on, he had over 30,000 retweets, a clear indication that he had certainly gone viral.
Even with the permission of the manager to charge his phone, there was just so much that his phone could not take it. It crashed due to the overload of messages he kept getting. For some reason, someone had leaked his number, and he kept getting numerous messages. As if that was not enough, people found out where he worked, and they could not stop coming in for photos.
Questioning the craze
After leaving work, of course, early to avoid the stalkers, he realized that he had gained a lot more followers. As expected, the self-proclaimed introvert then was questioning what all the newfound fame was about and how it would impact his life. Well, all this was before he got the call that would change his life forever. Fans got to see him on Ellen show.
READ ALSO: Lesetja Kganyago biography: age, wife, speech, salary, net worth and signature
The Ellen show
Just a few days after becoming a Twitter sensation, the teen was flown from Texas to Burbank, California, for the Ellen show. Ellen asked him about what he felt, and this was when he confessed that the pressure was getting to him. He even said that he had received a few marriage proposals. The question that popped in many people's heads then probably was who Alex from Target is? It seems that he was an introvert that was overwhelmed with the sudden outburst of fame.
Interacting with celebrities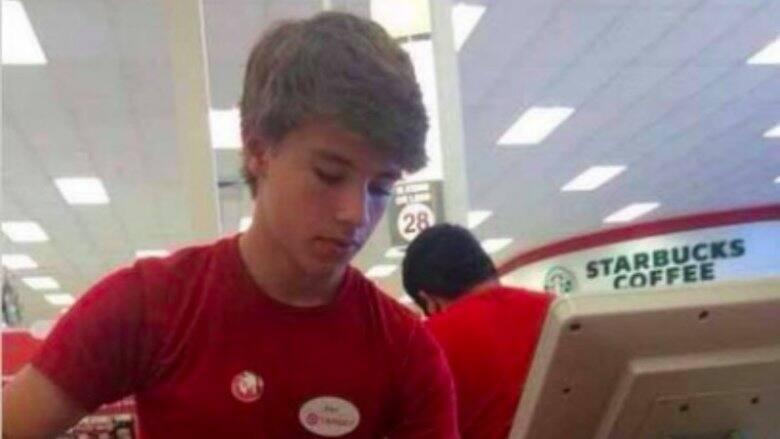 A few years on, Alex's life has changed tremendously. He has interacted with a lot of celebrities, and it was amazing for the first few months. He went on tours, appeared on TV, did interviews, and was part of groups that made him stand out. What is more, he made friends that would last a lifetime.
However, when things began settling, Alex admitted that it became overwhelming, as the pressure started setting massively. He had moved from being a regular Texas teen to an overnight star. After a few months of having fun, things began taking a toll on his life.
School rearrangements
The first thing to suffer on his schedule was his schooling. Things escalated to the point where the school he attended previously sued him for missing too much while moving around to do shows. To balance things, he chose to go for homeschooling to finish his high school.
In 2015, the now famous Alex from Target Instagram, Twitter, and other social media platforms, went on the Digi tour. This tour involves social media celebrities going around American cities. He went on to make friends with other social media celebrities including Sam Pottorff whom he lived with for a while when he came to California sometime later. Even though it was embarrassing, as this happened in front of all his fans, but fortunately, he was able to laugh it off and move on.
Alex from Target now
Alex acknowledged that it took him some time to learn the ropes of the trade. It was challenging, but things became easier as time went by because he had great friends to learn from. They taught him everything he needed to know and even offered him the support he desired. He was able to set up a YouTube channel after the lessons he got from the pros, but due to poor sound quality, it had to come down.
After being away from the limelight for a while, at the end of 2017, he was back in a big way. Apart from having a YouTube channel, he is also on YouNow, another social media platform. On his return, he did a video titled RIP #AlexFromTarget, a way of introducing the new Alex as opposed to the previous one that most people were accustomed to. Currently, he is Alex Lee.
There is a dark side of fame
The star went on to narrate a few dark experiences that came with his newfound celebrity status. For instance, a manager at one time disappeared with $30,000 but decided to keep it on the low. He has also had several mangers coming up with the promise of helping, but they give up soon after they started.
Alex said that he had missed all the attention and was glad that he was getting back to it. He admitted that he loved the idea of people being nice to him again. His Video was enough to remind him of how much he had missed it all. Today, he has a huge following on all his social media platforms. Alex also has someone by his side. Kelsey Carpenter, his girlfriend, is his biggest fan. She also does not mind when fangirls send him messages. She is from Chicago and came to LA in 2000.
Now that you know what Alex from Target is up to, a few lessons can be picked from his story. Even though fame can get in the way, it is sometimes good to take some time off before coming back. That does not mean that you are giving up.
READ ALSO:
Mantwa Matlala biography: age, children, husband, wedding, education, qualifications, car, house and Instagram
Keagan Dolly biography: age, measurements, parents, injury, education, current team, stats, salary and Instagram
Skeem Saam's Makgofe Moagi pops out not 1, but 2 precious babas
Source: Briefly News