Originally named Refiloe Maele Phoolo, Cassper Nyovest has presented cool hit songs that have endeared him to many and almost positioned him as the point of reference on the South African music scene. His influence through rap music has created him a huge fan-base, with followers in nearly every corner of South Africa. What genre of music does he offer though? You may ask. Well, he does a subtle blend of English hip-hop with an infusion of Kwaito.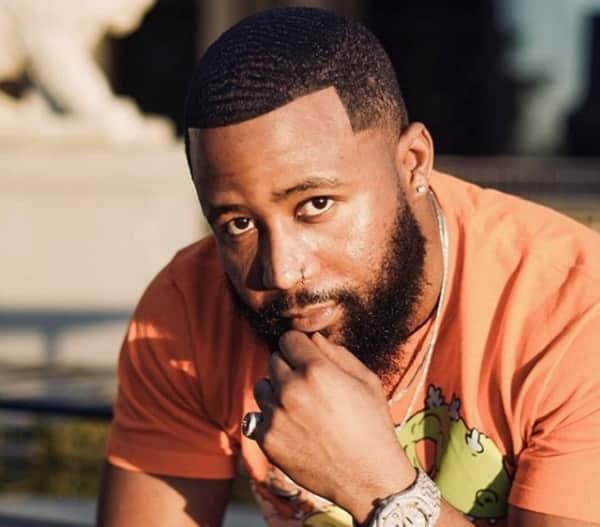 Maybe you are wondering, how old is Cassper Nyovest now? Well, Cassper Nyovesst was born on December 16, 1990, in Mahikeng, North West. A rapper, record producer and songwriter, is regarded as one of the most influential artists in South Africa. He owns a record label, Family Tree Records, through which he released the studio debut album Tsholofelo which featured groundbreaking singles like Doc Shebeleza and Gusheshe.
Latest Cassper album
Do you also feel like Cassper Nyovest has been quiet this year? Well, that may be the case, but he has recently broke the silence when he announced on his twitter handle that he is working on a Cassper Nyovest new album. Read on to get the list of Cassper's 2018-2019 songs.
1. Ksazobalit' (2018)
This is one of the most well-received Cassper Nyovest songs. It was published on April 27, 2018, and it has garnered 2,343,278 views
YouTube comments:
He's not hated for nothing, This young man is uncatchable. He's forward @ Samuel Padi
Whew! This song is fire. Not too mention the message/video behind it is so powerful. Pure fire! You guys are doing it in SA. Keep it coming. Much luv from the states. @Proud African American.
The concept !! Creative team outdid themselves, the shots, the editing, camera work, wardrobe !! EVERYTHING! The beat, the rap! Thank you Nyoveeeeeest Nyoveeeeeest! Did I mention the choreography? I did say everything @Velile Zama Mkhize
READ ALSO: Cassper Nyovest gushes with gratitude over his ride - a Bentley
2. Push Through the Pain (2018)
Push Through the Pain was published on May 18, 2018, and it has garnered 925,849 views so far.
YouTube comments:
This is exactly what im going through as a student. But I know that there's light at the end of the tunnel Thanks Cassper That's good music @Thupetsi M
This song comforts me n brings me the hope that I'll be someone's baby girl too✊ @amogelang bunu
The BEST song ever... I can listen to this song the whole day@Mokgadi Masalesa
3. Gets Getsa 2.0' (2018)
This video was published on September 7, 2018, and it has 1,445,891 views.
YouTube comments:
This Boy Cass is talented jealous down@ Irv. GI.
One thing I love and adore about Casper is the fact that he is real...does not copy some western-style or speak funny...@Mainganya Rambau
This song makes me wanna put my socks after my shoes ‍♀️‍♀️☄️@Nonto Cebekhulu
4. Check on You
This video was published on March 2, 2018, and so far it has 1,473,895 views.
YouTube comments:
I am on my way to hospital after dancing to this song@ Josephine Achieng ( Kenya )
Mad jam, South Africa x Nigeria......press the like button if u love this song, Emmanuel Sylvanus
Imagine being in a club and Dj played this and mix with Wizkid Soco. I'm running mad. Thank God it's weekend. @Bowler Raul
5. Move for me
Move for me was published on May 31, 2019, and it has garnered 1,647,247 views.
YouTube comments:
I passed out for a sec when I saw Cassper's body.......DAMN!@Phenyo Hudson Mabula
I'm not a Nyovest fan but I admit, this video is hella dope @Sfundo Mdluli
I'm watching this for the 100th time, who else????? @Nomsa Tshingowe
6. Remote Control
This song was published on December 30, 2018, and it has so far amassed a whopping 1,208,030 views.
YouTube comments:
As long as Cassper keeps this kind of ethnic transparency & authenticity, his legacy is safe@Obakeng Seome
Can't believe I have waited 5 months to hear this song, don't understand a word he saying but still 100% good @Francis Hagan
Casper Nyovest is taking over china my Chinese friends jam to this track@Nqo Ngono
7. No Pressure
This song was published on December 1, 2018. The official video is not yet out and it has already got 13,408 views.
YouTube comments:
Best song, short and sweet @Nelkon Nzamba
Perfect beat for super-mega@ Vesting
The beat is on-point @Zolani Tabeni
READ ALSO: Cassper dragged for misspelling Zulu word: "It's Bayede, not Bayethe"
8. Tseya Ukwe
Tseya Ukwe was published on December 4, 2018, and it has 6,244 views.
YouTube comments:
Fire song yeboo !!! @Thabiso Z
This song murdered me during festive, it came at the riiigght time....ke tswere quart e tsididi, forgetting there's a tomorrow..festive weeeee!! aish take me back@Henry Vdub Junkie
This is the duster@mokhele nkhath
9. Welcome Welcome
The official video is not yet out but this sweet short presentation already has 26,611 views. It was published on December 1, 2018.
YouTube comments:
This arguably one of the best songs in the whole album@Thulani Mataba
This album is so dope love it Cassper Nyovest is the best wow@Baboni Ditsheko
My favourite track on the Album@Dr Crazy
10. Something for Something
This one was uploaded on November 16, 2018. So far the video has 587,318 views.
YouTube comments:
The video that was shot right in front of our eyes, we never slept that night thanks to Dbanj and Cassper, great track@Alfie Legoba
Whatever Casper says in the chorus is what I love about this song. Whatever that is @Brian Macharia
OMG, l can surely listen to this all day@Betty Nhlema
11. Saka Nyuka
Published on February 20, 2018, Saka Nyuka has 498,620 views.
YouTube comments:
Yoh, I can't get enough of this jam good Lord! @Lebohang Monkhe
This song got be me making coffee using Rooibos teabag'@Themba Bhembe
It's been a while since Cass did a Motswako verse. Lit video, lit song@Lesedi m
12. Skales - Pile Up
Skales was uploaded on July 29, 2018, and it has registered 11,983.
YouTube comments:
Fire track shoot the video already@Richard Mkhatshane
Wow! @Dumisani Sibanda
Amazing track @Innocent Blessing
13. Zakwe -Sebentin
Zakwe Remix was uploaded on October 3, 2018. It has attracted 288,151 views.
YouTube comments:
Yo I can fully say Casper did his thing on this one @Ayanda Mavundla
Hmmm clearly I've been living under a rock, the first time I'm seeing this song and it's HOT yow!!! Nice!!@Nthabiseng Nonyane
This deserves more than a million views@Kenneth Baoleki
14. Uthando
Uthando is done by the artist, Major League Djz feat Cassper Nyovest. It has 393065 likes so far.
YouTube comments:
I stopped my uber driver at KFC to connect to wifi so I could be the 1st person to watch this video@mzansi street culture
I told you that Cassper is not an S.A artist but an International...This guy is also not a hip hop artist but a musician. Cassper you will never be outdated..please don't stop dropping those tracks@Sbusiso Khumalo
I used to dance to this song but now I'm crying, it's too beautiful@Katlego Shole
15. Naaa Meaan
This one was uploaded on February 6, 2018, and it has got 35,252 likes.
YouTube comments:
Family Tree Rocking World Class Music Videos@Kelebogile Motshoane
oohhh my favourite@Brigithe Skeyer
They rock@Ignatious Mtarini
16. Tshego -The Vibe
Here, Tshego features Cassper in the song " The Vibe" It has 746,464 likes so far.
YouTube comments:
Cassper needs to Start promoting this kid more. He is sleeping on the boy's talent@Ayo TaRi
My all-time favorite 2019@ god Zeus
Featuring cassper was just the icing on the cake@ashau Vhudzani
The other songs that were done by Cassper a little earlier than 2018
Baby Girl ( 2017)
Travel the world(2016)
Bad one ( 2015)
I hope you bought it( 2015)
Ghetto Olympics ( 2014)
Welcome to my life( 2015)
Phumakim (2014)
Ghetto ( 2015)
Single for the night ( 2015)
Girlfriend ( 2015)
Love is fucking blind ( 2016 )
Doc Shebeleza ( 2014)
Gusheshe
Abashwe( 2017)
My heart ( 2017)
Jump ( 2016)
Too legit ( 2017)
Top Shayela ( 2017)
Nyuku ( 2017)
I wasn't ready for you ( 2017)
Superman ( 2017)
Tito Mboweni ( 2017)
Baby Girl ( 2017 )
Destiny ( 2017 )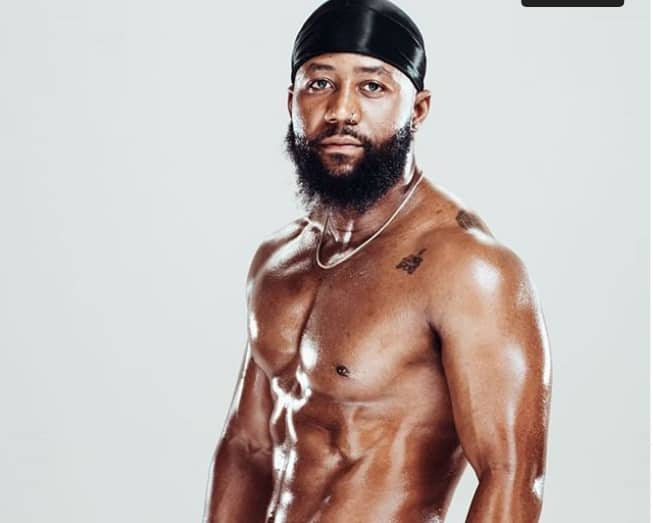 Cassper Nyovest has raised several upcoming artists through his brand. He has, for example, featured in several Tshego songs. His generosity seems to have paid off, as is evident in the success registered by his album with Cassper Nyovest Thuto songs. The Thuto tracklist features hit songs like Cassper Nyovest superman that propelled the album to the platinum status. There is so much to expect, but for now, just sit back, relax and await the promised Cassper Nyovest new song from the album that is underway.
READ ALSO: