Nothing beats spending your free time watching your favourite soapie. These shows are such an awesome way of ending a busy day. The drama and humour in the show are so relaxing that they will play an important part in helping you get over the day's fatigue. How about checking out these Game of Love Teasers for October to find out what the show has in store for its viewers?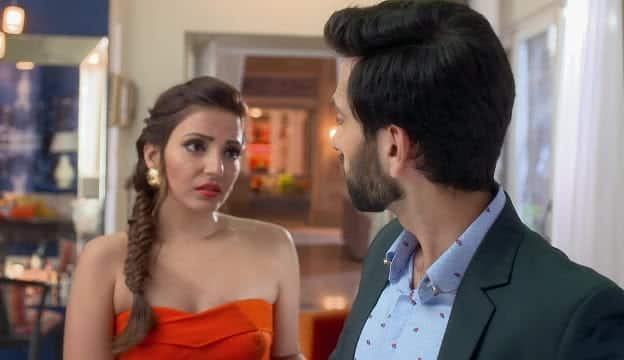 Game of Love is one of the most epic shows that you ought to be following. The drama and humour that come with hearts being broken and people being thrown under the bus are so addictive. You might want to catch some of the highlights that Game of Love cast have prepared to spoilt its fans. These Game of Love Teasers have all the juice in the show.
Game of Love Teasers for October
October is going to be a month full of drama because these teasers are a glimpse of how heated up the show is going to be. You might want to grab a glass of wine to calm the situation down as you feed your mind with some of the highlights.
READ ALSO: Muvhango Teasers: October 2019
Tuesday, 1st of October, 2019
Episode 649
Anika comes in Shivaay's way and stops him from getting out of the mansion. Rudra and Omkara leave the house and issue a stern warning to Shivaay regarding getting into their territory.
Episode 650
Shivaay reminisces on the events that have been unfolding for the past couple of days. He is devastated at seeing how much Priyanka has changed for the worst. Anika cannot hold the sympathy that she feels for him. She offers to support him regardless of how ugly his situation is.
Wednesday, 2nd of October, 2019
Episode 651
The spiteful remarks that Rudra and Om have been making took a toll on Shivaay, and he slowly slipped into a shock. The situation worsens when Anika goes around the house looking for Shivaay and is unable to find him.
Episode 652
Anika tries to talk Shivaay into writing down a speech for the conference. As she does this, Omkara and Rudra have another plan cooking as they have opted to hire someone to write down the speech.
Thursday, 3rd of October, 2019
Episode 653
Anika convinces Shivaay to attend the press meeting. While at the meeting, Shivaay finally gathers the courage to make the speech instead of Rudra. Will OmRu let it happen?
Episode 654
Rudra finally gives the speech. It is, however, the speech that Shivaay had written down. He goes ahead to congratulate him on the good work. Later, the worst happens when Shivaay attempts to strangle Anika!
Friday, 4th of October, 2019
Episode 655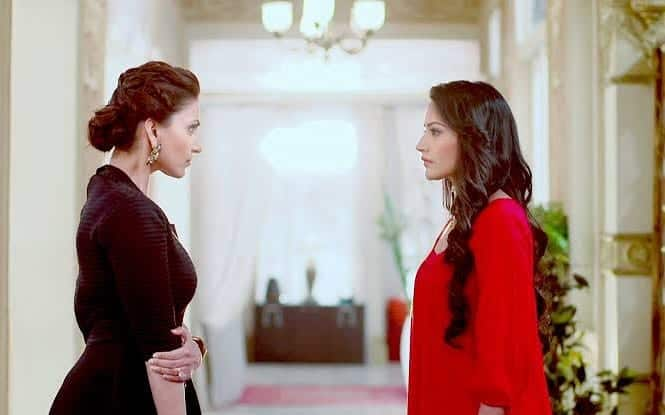 Anika pressurizes Shivaay to go to the office, and when he does, he ends up being disappointed as the environment in the office becomes too hostile for him.
Episode 656
Shivaay is afraid that he might end up doing something that will make Anika upset. As a result, he opts to stay away from her. Rudra, on the other hand, abuses Shivaay.
Monday, 7th of October, 2019
Episode 657
Shivaay is reluctant about signing the documents, which makes Rudra and Omkara very upset. Rudra opts to pull a stunt that would blackmail Shivaay to give in. He condemns Shivaay and the blackmail that he leaves Shivaay with no other option. Will he give in to the demands?
Episode 658
While at the press meeting, Rudra tries to make everyone believe that Shivaay is mentally unstable. This gets into Shivaay, and because he cannot control the rage burning inside him, he ends up slapping Rudra. Could he have made his situation worse?
Tuesday, 8th of October, 2019
Episode 659
Anika watches the brothers as their bond grows stronger. She also looks forward to reuniting ShiOmRu and Gauri. She intends to involve Bhavya in the matter. Something bad happens later on as Anika gets involved in a gruesome accident.
Episode 660
Shivaay finally decides to control the Oberoi business. As he does so, he is avoiding Anika by all means. He is guilty that he put Anika's life in danger.
Wednesday, 9th of October, 2019
Episode 661
Shivaay's behaviour takes a new course as he tries to belittle Anika by flirting with Tara in her presence. As though that is not enough, he openly refuses to make Anika his wife after all the sacrifices that she has made for him. What follows is that he does the worst thing.
Episode 662
Shivaay pushes Rudra to the wall regarding signing a business deal. Anika, on the other hand, has not given up on Shivaay. She comes up with a plan that will make Shivaay help her break the fast during Karva Chauth.
Thursday, 10th of October, 2019
Episode 663
Shivaay has become so heartless that he sends Anika the worst gift during the Karva Chauth. The gift is divorce papers. Anika does not let it get into her head. Instead, she is still willing to help him get rid of the panic attacks that he has been suffering from.
Episode 664
Shivaay is faced with an embarrassing situation because of Anika. Meanwhile, Rudra goes ahead to implement the plan that he had come up with. He makes Shivaay his target.
Friday, 11th of October, 2019
Episode 665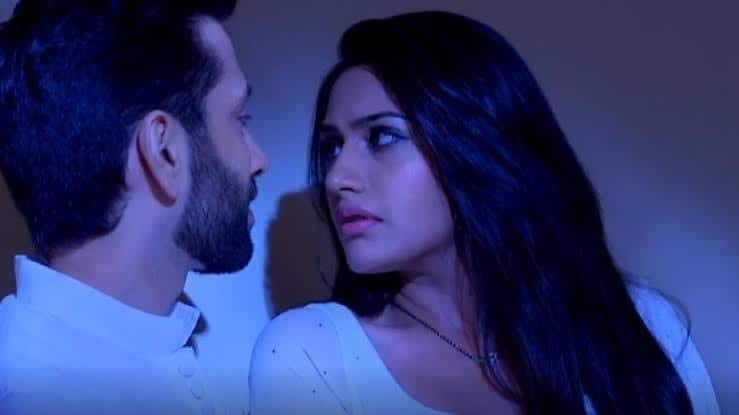 Aruna refuses to recognise Anika as Shivaay's wife. According to Aruna, Shivaay should marry Twinkle. As this happens, Rudra and Shvaay get into a very heated argument.
Episode 666
What looked like a staggering relationship finally finds its way up as Anika and Shivaay are in a romantic situation. On the other hand, Rudra gets kidnapped. Who is responsible for this?
Monday, 14th of October, 2019
Episode 667
Someone tips Shivaay off about Rudra meeting up with a bookie whose name is Tony before he went missing. With this information, Shivaay sets out on a journey to look for him.
Episode 668
Shivaay's search finally bears fruit and Rudra is more than grateful that he came through for him. As a result, they put their differences aside and joined Om in celebrating Diwali.
Tuesday, 15th of October, 2019
Episode 669
Om and Rudra help Shivaay in getting out of an accident that would have otherwise harmed him. For the first time in forever, Anika is happy as she celebrates Diwali with Shivaay. Rudra, on the other hand, is grateful that Shivaay saved him despite their differences. He goes ahead to apologise to him.
Episode 670
Roop spoils the peaceful mood that has been going on when she instigates Rudra against Shivaay. As this happens, things are not so good for Anika as Shivaay tries to implement the plan that he had come up with regarding making Anika leaving the Oberoi mansion.
Wednesday, 16th of October, 2019
Episode 671
The worst happens as Anika is assaulted by Shivaay who is so adamant about marrying Twinkle. How will she go through this difficult situation? She, however, makes up her mind to stick to the decision that she makes.
Episode 672
Omkara is not giving up on convincing Gaura. Shivaay seems to be confused as he is moved when he gets home and does not find Anika. What follows next makes him more crushed as he receives a package from her and the package has a goodbye note that Anika has written to him.
Thursday, 17th of October, 2019
Episode 673
Shivaay is willing to face the challenge that Anika has put before her. He agrees to try and win her over again by showering her with gifts and making her some of her most favourite meals.
Episode 674
Shivaay opens up to Anika about his feelings for her. Anika, on the other hand, confesses her love for him. The latter agrees to remarry her and prove that he is serious, and he tells his family about what he has decided to do.
Friday, 18th of October, 2019
Episode 675
Rudra faces Anika and is remorseful for everything that happened. He also goes up to Roop and informs her about the dangers of instigating him against Shivaay. Roop goes ahead with her plan and does not change her mind regarding targeting Shivaay.
Episode 676
A series of bad things happen and this gets Anika so upset. Roop tries to come up with a plan to face Rudra. At the same time, she tries to convince Shivaay into changing his wedding date.
Monday, 21st of October, 2019
Episode 677
Anika accuses Rudra of trying to kill Shivaay and Rudra denies it. On the other hand, Roop tries to victimise Shivaay and Rudra.
Episode 678
Shivaay faces Roop and they end up getting into a confrontation as he alleges that she was trying to kill him. ShiOmRu got into an emotional moment when Rudra and Om find out the reasons why Shivaay chose to kill Tej.
Tuesday, 22nd of October, 2019
Episode 679
Shivaay and Anika go against the expectations of Aruna when they get out of the house and meet secretly. Shivaay is unable to control his feelings for Anika and they end up in a romantic situation.
Episode 680
The romance between Shivaay and Anika could get them into trouble as they are locked in the guest house. Meanwhile, Rudra and Gauri are pestered because they are unable to find Shivaay and Anika in the house.
Wednesday, 23rd of October, 2019
Episode 681
Shivaay and Anika are not at the venue as it is expected of them. Om, however, salvages the situation in their absence. Anika and Shivaay finally show up and the marriage ceremony goes as planned. Om sighs with relief when things happen as it had been planned.
Episode 682
Omkara made Shivaay drink Kalyani's medicine, which made him feel sick. Shivaay drinks the medicine, thinking that it is an energy drink. Later on that night, Anika and Shivaay get into a romantic episode.
Thursday, 24th of October, 2019
Episode 683
Members of the Oberoi family are shocked when they hear of the plans that Priyanka has made regarding marrying Rajiv. Dadi is irritated when he sees Priyanka misbehaving with Omkara and Rudra. As a result, he slaps her.
Episode 684
Shivaay sends Sanket on a mission to collect information about Rajiv. Later on, Rudra informs him about Priyanka eloping from the house.
Friday, 25th of October, 2019
Episode 685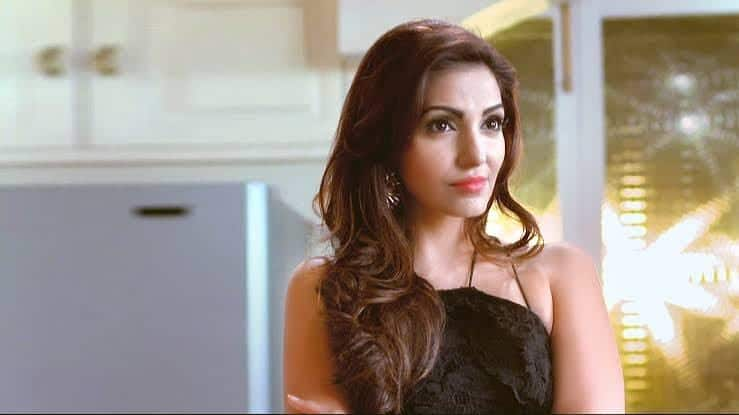 Shivaay is against the marriage between Rajiv and Priyanka. He, therefore, visits Jai in a bid to make him stop the marriage. Later on, Rajiv runs away from the wedding and Jai offers to salvage the situation by offering to marry Priyanka.
Episode 686
Members of the Oberios family are set to engage in the post-marriage rituals for Priyanka's marriage. It is during this moment that Jai opens up to Priyanka about selling his house. He tells her that they will be relocating to the USA.
Monday, 28th of October, 2019
Episode 687
Priyanka gets into a conversation with Shivaay and she misleads him about Jai's character. He then takes it upon himself to invite Priyanka and Jai into the Oberios mansion. As this happens, Sahil is admonished for tampering with the accounts.
Episode 688
Shivaay and his whole family have a special time full of entertainment during the Qawali night. Jai does not seem to have the best of intentions for Shivaay as he plans to steal a business deal from him. As this happens, Kalyani is not sincere to Omkara about the meeting that she had with Suryakant.
Tuesday, 29th of October, 2019
Episode 689
Jai's plan does not go as he had expected as Shivaay goes ahead of him and secures the deal. The Oberoi family is pleased by the success that has come their way. Later on, Omkara, Rudra, and Shivaay are faced with a situation that they had not foreseen.
Episode 690
Sahil is peeved with Shivaay when he does not come through for him during his encounter with the police. Another romantic episode takes place after Anika gets a gift from her lover.
Wednesday, 30th of October 2019
Episode 691
Some unknown people kidnap Shivaay. Moments later, as the Oberois are engrossed in a fun game, Anika too goes missing.
Episode 692
Shivaay is losing it as he is unable to trace the whereabouts of the love of his life. As this happens, Aruna and Priyanka are faced with yet another crisis while in the house.
These Game of Love Teasers are the tip of the iceberg on what to expect in the show in October. You do not want to miss out on any scene. Be sure to catch the show on Star Life every Monday to Friday at 22:00.
READ ALSO: