Here comes your favourite telenovela Binnelanders Teasers for November! This month's teasers have lots of exciting scenes that will keep you entertained all day long. With Binnelanders cast members like Hykie Berg, Cindy Swanepoel, Germandt Geldenhuys, and Ben Kruger, you can expect to enjoy the best of time as you watch the soapies of kykNET Binnelanders teasers.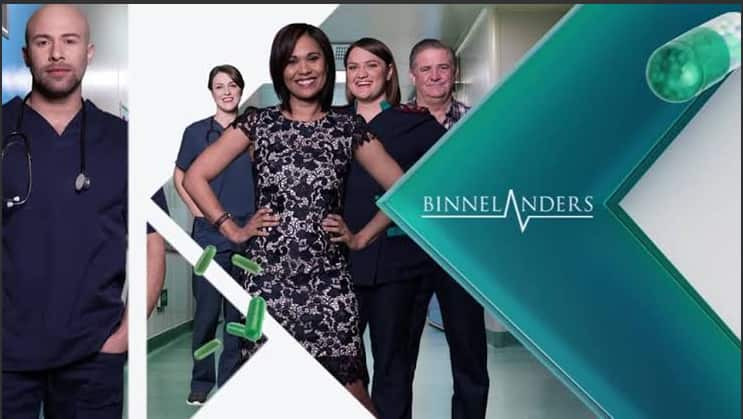 Binnelanders soapie teasers started as one-hour drama episodes airing every week on kykNET and M-Net before it changed to a half-hour soap opera airing daily. While it was broadcasted initially in Afrikaans, when it started airing daily, English subtitles were introduced. Presently, the premiere episodes of Binnelanders teasers air from Mondays to Fridays on kykNET at 19:30, while the omnibus is available at 09:30 every Saturday on kykNET.
Binnelanders teasers November
Episode 105/3383 - Friday, 1st of November, 2019
Okkie flees the city. Chanel discovers that Danny has started to act in a strange way to her. Annelize misleads Tertius, while Renate comes around to Pretoria because of the wedding. The moves of Hugo are worth celebrating, and Quinton speaks like a fool. A divorce is being considered, while Naomi and Louis now have the right environment to focus on their wedding.
READ ALSO: Binnelanders Teasers October 2019
Episode 106/3384 - Monday, 4th of November, 2019
Renate shares her opinions confidently over Ilse and Okkie, and some traveling companions broker the fragile peace between them. Hugo is suspecting Annelize, while Conrad's actions render At speechless. Then, Wimpie plans to assist Chanel, and there is a lot of news that Tertius has to share. Things do not work in favour of Okkie and Quinton.
Episode 107/3385 - Tuesday, 5th of November, 2019
Annelize's hard labour ends without any rewards. A hyena puts everyone under chaos. The stress that Naomi is enduring opens up to Ilse, while Wimpie may not be the person who would assist Hugo. Tertius confesses to Naomi about how unsure he feels about Annelize. The words of Conrad do not promote peace. Renate feels unease about Hugo.
Episode 108/3386 - Wednesday, 6th of November, 2019
Renate undergoes different troubles in search for forgiveness. Okkie needs to act fast if the life of Quinton would be saved eventually. What At realises about Ingrid gives him body chills, and Annelize becomes so angry with Hugo. Ferreira's empty house stirs up fears in the hearts of the inhabitants, while At's actions leave Annelize speechless.
Episode 109/3387 - Thursday, 7th of November, 2019
Each of Naomi and Tertius has to make significant decisions. At is not helping matters as far as Louis' situation is concerned. Annelize gets a deadline, and she has her choices to defend. Danny is worried concerning Hugo and Chanel. Louis' tension pushes beyond the breaking point, and Okkie has to work out a survival plan.
Episode 110/3388 - Friday, 8th of November, 2019
The discussion between Annelize and At does not get any easier. Because of everything that has happened, Ilse blames herself. Tertius does not have aforethought before talking, while Naomi's search for answers concerning Okkie ends in futility. People's perception of Chanel worries her, and At needs his wife to come home.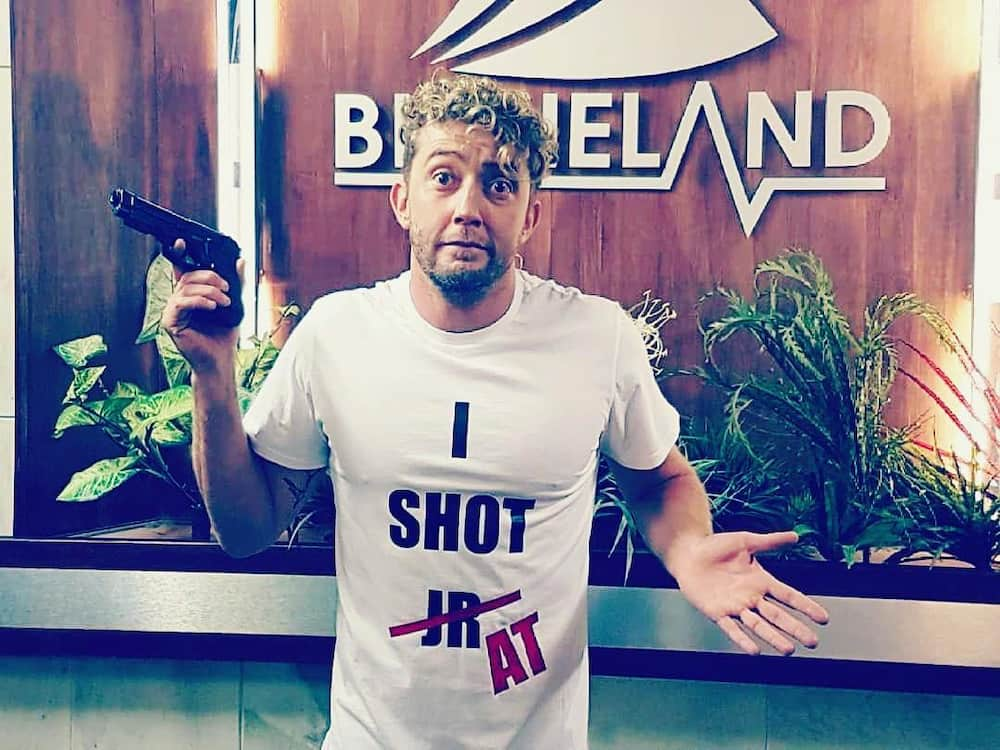 Episode 111/3389 - Monday, 11th of November, 2019
The desires of Danny traps him, while Annelize goes back to the Koster Mansion. Naomi and Louis share an unfortunate moment, while Tertius's heart is filled with thoughts of revenge. The return of René comes with different newsworthy titbits. At's action does not impress Elana. Danny's patient looks like a stranger to everyone.
Episode 112/3390 - Tuesday, 12th of November, 2019
Ilse shares what she has decided to do with the Kosters, while Chanel is trying to be careful concerning Danny's impression of her. René finds out that Hugo is trying to avoid Julia, and then, events from the past reoccur again. René reads the riot act to Danny.
Episode 113/3391 - Wednesday, 13th of November, 2019
Danny is willing to do the right things from the outset, while Okkie encourages and calms the fear that Naomi has over his relationship. Hugo is perplexed after knowing that Julia wants the two of them to talk. A date chosen for the wedding unveils a new set of challenges. It suddenly dawns on Elana the destruction that happened in the past. Sammy will not let a doctor rest.
Episode 114/3392 - Thursday, 14th of November, 2019
Louis tries to make up the right words for Ilse. Chanel and René are ready to let go of the past. The visitors of Naas are causing a problem for Julia. At needs to tell Okkie something while Danny feels concerned for Elana.
Episode 115/3393 - Friday, 15th of November, 2019
René sees the behaviour of Annelize and Tertius towards each other to be peculiar. Hugo worries more about the news concerning Naas. Quinton discusses a new will with René. The actions of Tracy upset Danny while Jessica comes up with a new idea that could work for a couple. Julia and Hugo have an open disagreement.
Episode 116/3394 - Monday, 18th of November, 2019
Annelize and Tertius discuss Quinton. The bitterness of Danny towards Tracy makes Chanel lose confidence, while Hugo seeks to finish a chapter in his life. René is anxious to know more about the mother of Quinton. Steve comes back with a confession to make. Julia expresses her level of interest in Elana's case.
Episode 117/3395 - Tuesday, 19th of November, 2019
Quinton lets René have a peek into his past. Steve finds out that Hugo is trying to gather information concerning Naas, but Elana believes that Julia's concerns have a basis. Chanel wants to discuss Danny with her father and Louis consents to assist René.
READ ALSO: Nomsa Buthelezi biography: Age, child, spouse, wedding photos, parents, TV shows, movie, awards and Instagram
The words of Steve shock Hugo while Quinton sounds notes of warning to Tertius concerning Annelize. Tracy does not receive a warm welcome except for the comfort that he gets from a lone wolf.
Episode 118/3396 - Wednesday, 20th of November, 2019
The accident that Swannie engaged in has far-reaching implications. Naomi and Louis decide on their fairy tale wedding. The words of Tracy haunt Chanel while the marriage of Ilse leads her into a trap of turmoil. Hugo is not the only person that would sleep at home while Julia catches a guest that she was not expecting.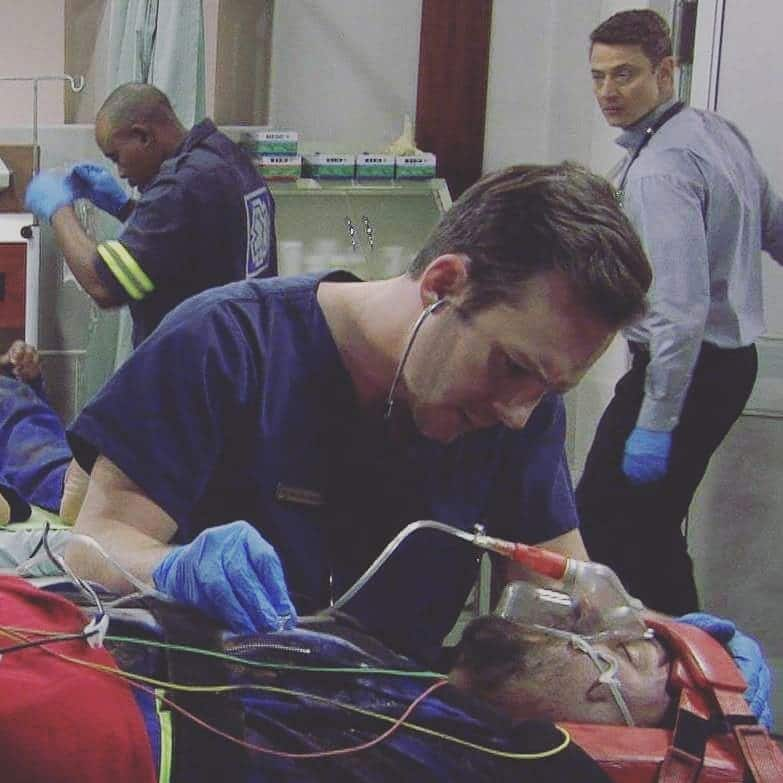 Episode 119/3397 - Thursday, 21st of November, 2019
The search that Wimpie involves herself in ushers her into strange answers. Annelize apologises to René. Elana feels the time is ripe to have a frank discussion with Hugo. Danny is not sure about the depth of information to tell Chanel concerning his family.
The alibi of Hugo is likely to deliver him from different troubles, while Okkie comes out straight that he is not interested in any counseling.
Episode 120/3398 - Friday, 22nd of November, 2019
Naomi persuades her father to change his mind. Quinton and Louis try to end their dispute and continue with their friendship while Steve and Elana do not receive Hugo's news well. Ilse lets Naomi know about the fears in her heart. Steve believes that he has an idea of what direction Tracy's tricks are tilting towards.
Episode 121/3399 - Monday, 25th of November, 2019
Annelize tells Quinton a solution that can work for Swannie. The only choice that Naomi is left with as far as the remaining inhabitants of the Ferreira house is concerned is to play with open cards. Tracy's presence attracts different reactions. The brutal honesty of Okkie exposes Ilse to his other side. Connie is nervous because of a doctor, and Sammy may be the saviour of an unpleasant situation.
Episode 122/3400 - Tuesday, 26th of November, 2019
Connie is not willing to work in ER, and Hugo defends his choices towards Tracy. Liezl thinks the time is ripe to act while Chanel does not understand the motives of Danny. Hugo and Steve have a misunderstanding over privacy, and Tracy attempts to lay hold of Julia.
Episode 123/3401 - Wednesday, 27th of November, 2019
Chanel cannot figure out why Connie is irritable, and Liezl does not see anything new in what Okkie and Ilse are passing through. Hugo's behaviour hurts Tracy, and Louis suggests where he and Naomi should make their place of abode. A meeting held with Quinton produces a personality change while they admit Tracy at ER.
Episode 124/3402 - Thursday, 28th of November, 2019
The interaction between Connie and Danny surprises Chanel. Sebastian causes trouble yet again, while the depth of information that Hugo has about Tracy shocks her. Chanel is willing to play Cupid, while Liezl speaks bluntly about Okkie. Tracy needs a job in Nagskof. It has become clear that Connie is avoiding Quinton.
Episode 125/3403 - Friday, 29th of November, 2019
Naomi has let go and decides to get something done. The strange behaviour of Connie becomes worse, while Tracy is reluctant to append the documents. Chanel and René invite the newly-appointed nurse over for drinks. Louis decides concerning Tracy.
Liezl explains the contribution of Ilse on the behaviour of Okkie better. Tracy has no reservation in confronting Steve. ABBA is likely to come up with a more profound perspective, while Hugo explains his feeling to Steve in clear terms.
That is it for Binnelanders Teasers for November. As it is glaring that there are more exciting episodes that are yet to come on this highly entertaining soapie, we encourage you to watch out for more exciting highlights of this TV drama series and others on this website.
READ ALSO: Loyiso MacDonald biography: Age, wife, parents, The Queen and Instagram