The beautiful Sbahle Mpisane is not a new name in the South African media sphere, where she is a frequent headline-making personality. She is particularly admirable for her lifestyle and undying passion for fitness, and most fans look up to her for inspiration amid their struggles and breakthroughs. What happened to Sbahle Mpisane? A stream of her photos taken over the years reveals interesting details.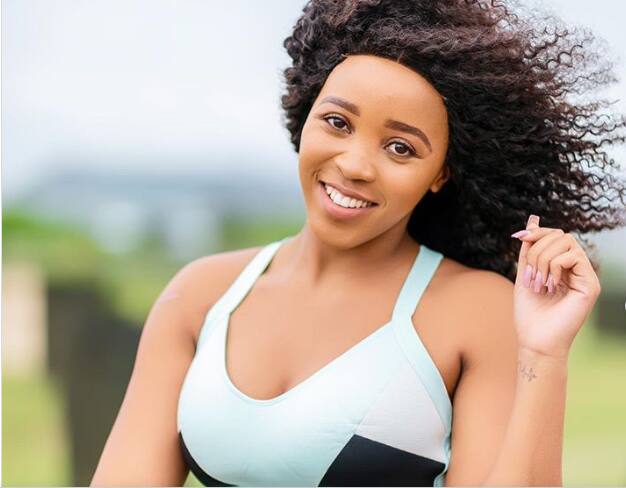 It is almost always impossible to overlook the fact that Sbahle is a tough-hearted and triumphant woman. She has managed to maintain her cool receiving direct support from her Durban based family as well as friends. Her entry into the fitness routine was no accident but a result of the low self-esteem she suffered while growing up. Sbahle contemplates that her body was in a less appealing shape, a negative experience that drove her into the fitness industry.
READ ALSO: Fezile Makhanya biography: age, wife, wedding pictures, sister, TV shows and Instagram
Sbahle Mpisane photos of all time
Sbahle Mpisane latest news hardly comes without a mention of her lifelong struggles and breakthroughs. She recently reflected on her experience with a three weeks-long induced coma which she termed as traumatic. Here are the pictures that best describe the celebrity's tragedy and triumph-filled life.
1. Sbahle Mpisane body goals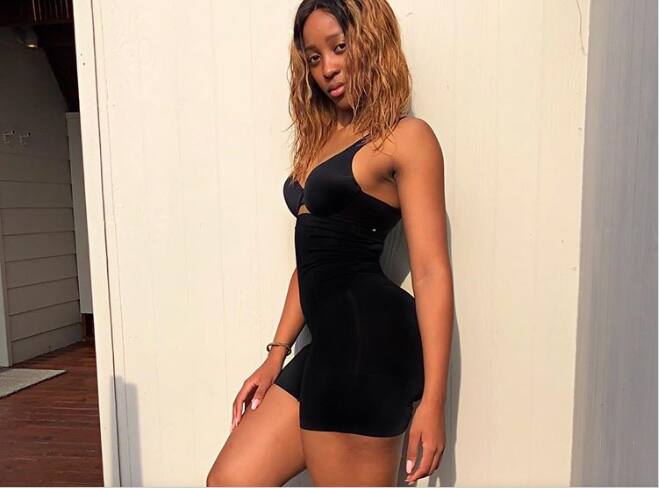 The celebrity immersed herself into body fitness in 2014 primarily to boost her confidence, which was damaged severely in her childhood. She made up her mind to work out while she was a student at the University of Kwazulu Natal. She progressively documented her progress on social media, particularly on Sbahle Mpisane Instagram, and would later outgrow her personal goals into a lucrative fitness career, which she has maintained over the years.
Sbahle Instagram page is now a mainstream source of her tragedy and excitement in her fitness career. Her persistency in posting workout photos has earned her great popularity, and she is now a proud celebrity with a followership exceeding 1.3m. The queen of fitness has continually transformed her body to become fit and ideal looking. A glance at her abs will leave you wanting to join her fitness routines.
2. Beyond the life threatening accident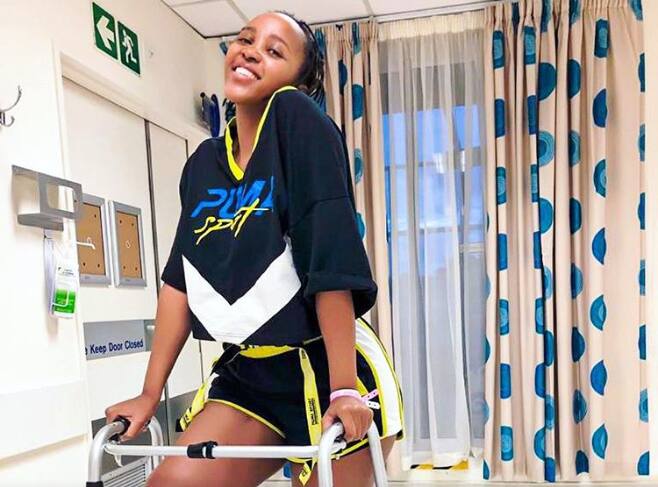 2018 was a tragic year for Sbahle Mpisane. She survived a horrifying road accident at Yacht Mall near Victoria Embankment. Many people thought that Sbahle Mpisane accident would crash her fitness career altogether, it turns out they were wrong. A photo of a smiling Sbahle taken barely four days after her surgery, caused a stir confirming her boldness. Not many could buy her smile, at first sight, considering she was still early into her recovery journey.
3.Steps to recovery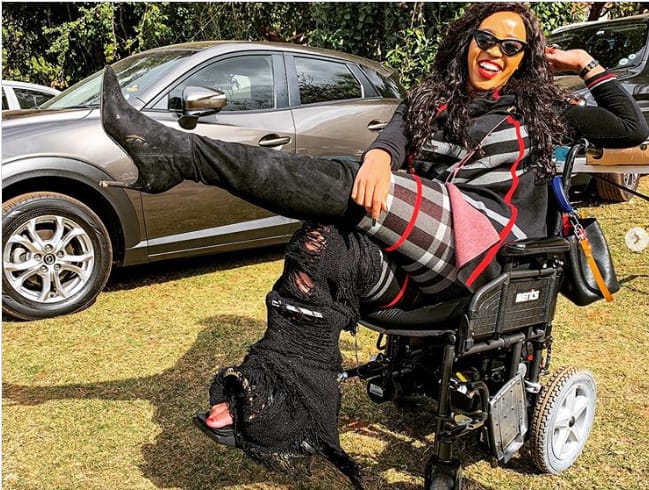 Sbahle fractured her leg and arm among other critical injuries that took her six days to open her eyes under intensive care unit. Interestingly, she still holds on her passion for fitness in a wheelchair, a great motivation to quickening Sbahle Mpisane recovery.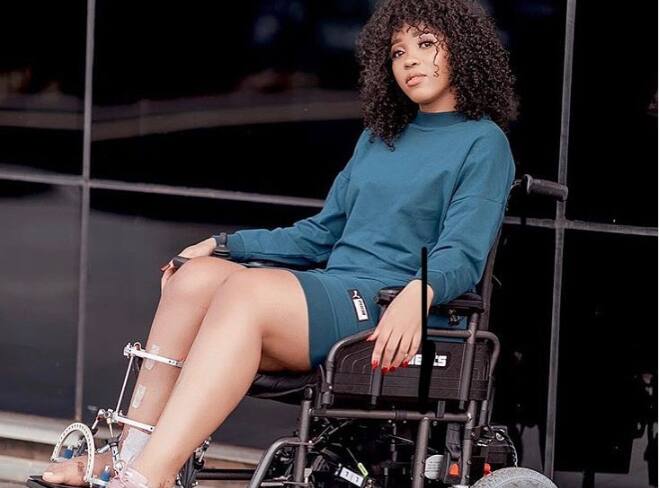 4. Swift, consistent fitness fan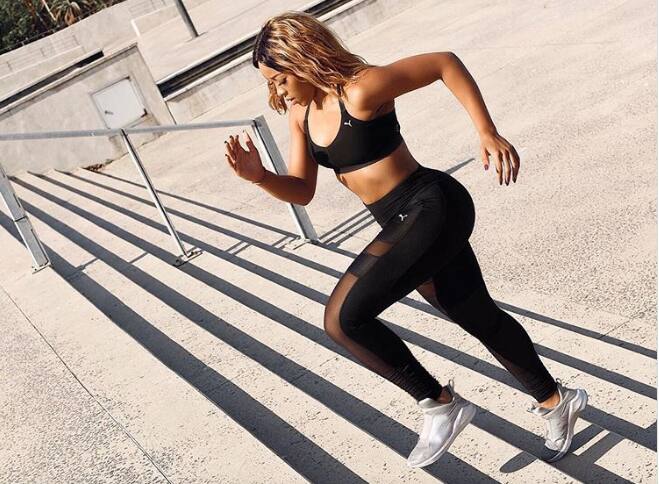 It is no doubt that Sbahle is an energy driven woman who can do anything to attain desired results. Her tragic accident seems to have sparked her career newly. Her dream continues to grow beyond the expectations of many, even in her wheelchair workouts.
5. She has maintained killer feminine looks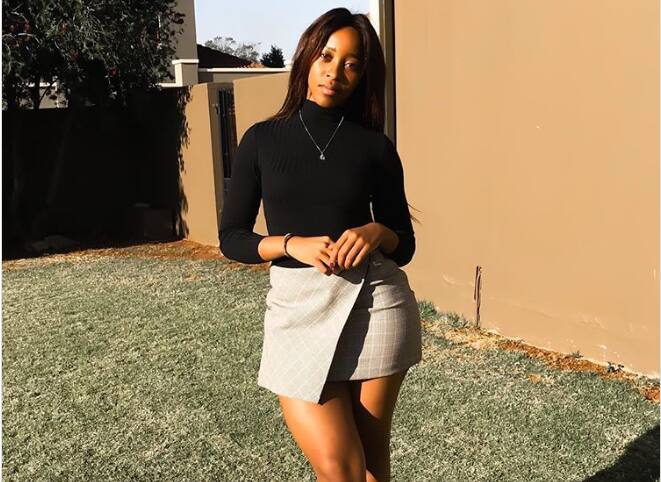 Sbahle has confirmed that workout routines are useful for anyone who wants to take control of their looks and shape. Her hot looks wrapped in a bright skin tone is proof enough that she is a professional when it comes to fitness.
6. Successful, fashionable and healthy career woman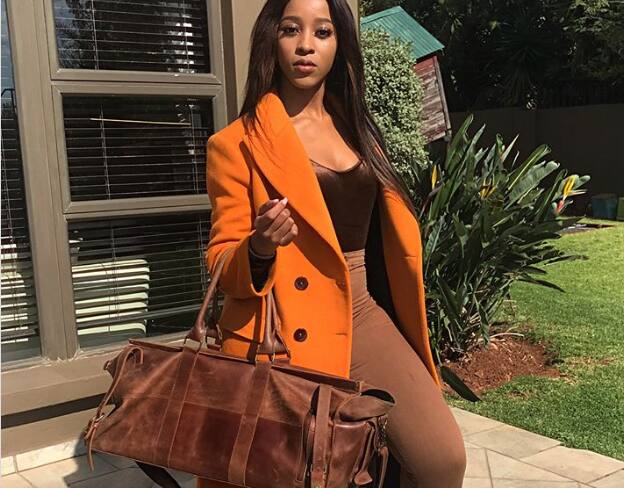 Sbahle is a stylish woman that compares to no other in her beauty and dress code. Her love for fun and lifestyle are equally exciting. The queen of fitness came up with the fitness bunny program to reach out to other people who would like to share their experience working out. Her daily routine of an hour-long workout has attracted several others to join her boot camp program. Her Durban based boot camp has also attracted several clients from across the region. Sbahle is now widely outspoken for her program, which motivates and coaches clients on physical fitness.
7. Killer bikini body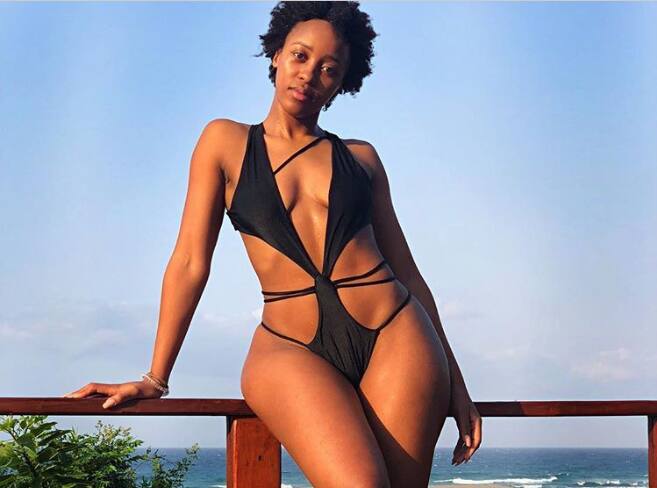 Perfect, right? Her bikini looks never stop to impress millions of her Instagram fans. Sbahle's diet says a lot about her passion and energy not only for her career but also life, even at its worst. The diet and workout routine have been key in ensuring that she has a great, admirable body.
READ ALSO: Leigh-Anne Williams biography: age, brother, parents, weight loss, Bitcoin, and Instagram
Sbahle Mpisane is way younger than you may think given; she was born on the 18th of June 1993. Sbahle Mpisane age of 26 leaves her at the crossroad of opportunities. Her beauty and career success are particularly moving, and she remains a strong woman amid challenges even as she strives for more significant successes in her fitness career. She is always lit with smiles and has never looked back to count severe losses she suffered from her childhood confidence crisis and recent accident.
READ ALSO: