South African soapies have a unique way of making you get carried away by the shows. The joy that they create is so unique, especially when they have a bit of local dialect. Rhythm City, for instance, is a show whose story is bound to captivate you. These Rhythm City Teasers for November are enough proof of that.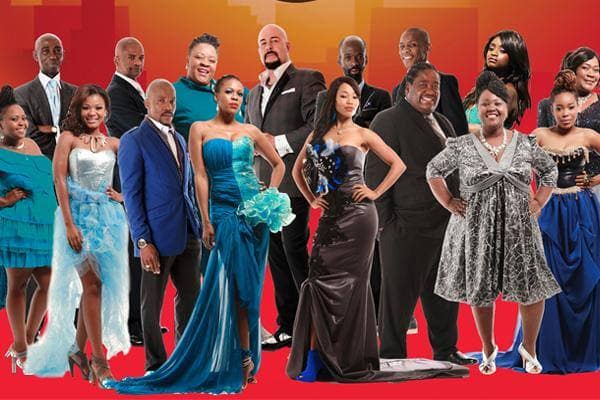 Do you fancy ending a busy day by catching up on your favourite show? If that is the case, Rhythm City is one of the best shows to end your day with. It brings out all the humour and drama that you could ever think of. The fascinating thing is that Rhythm City cast play their roles so seamlessly, and that makes keeping up with the show so easy! How about grabbing a glass of wine as you go through these Rhythm City Teasers? As you read, you will see that November is going to be heated up with lots of events!
Rhythm City Teasers for November
You could now finally catch a glimpse of what to expect in November.
READ ALSO: Rhythm City Teasers: October 2019
Episode 3215 - Friday, 1st of November, 2019
Rene has been compelled to try and fix the awkward situation with Pearl. However, Blossom is convinced beyond doubt that Mapula could be planning something terrible. As this happens, Jafta has gotten on the wrong side with Sabelo, and this results in a fight.
Episode 3216 - Monday, 4th of November, 2019
Mapula opens up to Banele and explains why she is feeling guilty. Meanwhile, Jafta seems to be getting on the wrong side with everyone as he gets into an argument with Hawk and it ends up in a fight. Rene, on the other hand, is going through so much pressure regarding her marriage to Mark.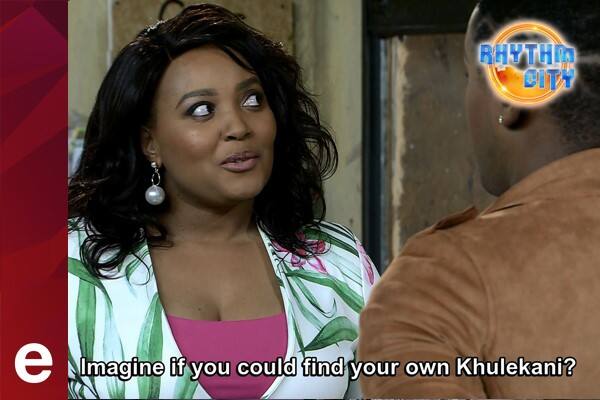 Episode 3217 - Tuesday, 5th of November, 2019
Mark and Rene finally meet with the members from the Home Affairs. To their surprise, the meeting does not go as they had expected. Banele finally gains the courage to request Gift for a job. Jafta, on his end, thinks that everyone is conspiring against him
Episode 3218 - Wednesday, 6th of November, 2019
Gift makes a surprising move. The most striking thing happens as Jafta storms into Sis Bee and Hawk. Mark makes a huge step regarding his situation with Rene.
Episode 3219 - Thursday, 7th of November, 2019
The tension that has been on is gradually increasing as the wedding day approaches. Everyone is worried whether Rene and Mark will get to the altar, especially with the past few events that have been happening. Sis Bee is after hurting Jafta, and without any care in the world, she shows off her new man to him.
Episode 3220 - Friday, 8th of November, 2019
The worst thing happens to Rene as she faces the most significant rejection that has ever happened to her. Jafta, on the other side, is equally in a bad place as the past few days have revealed to him the traitors that he had banked his hope on. Meanwhile, Kea finds out the identity of Mapula's lover.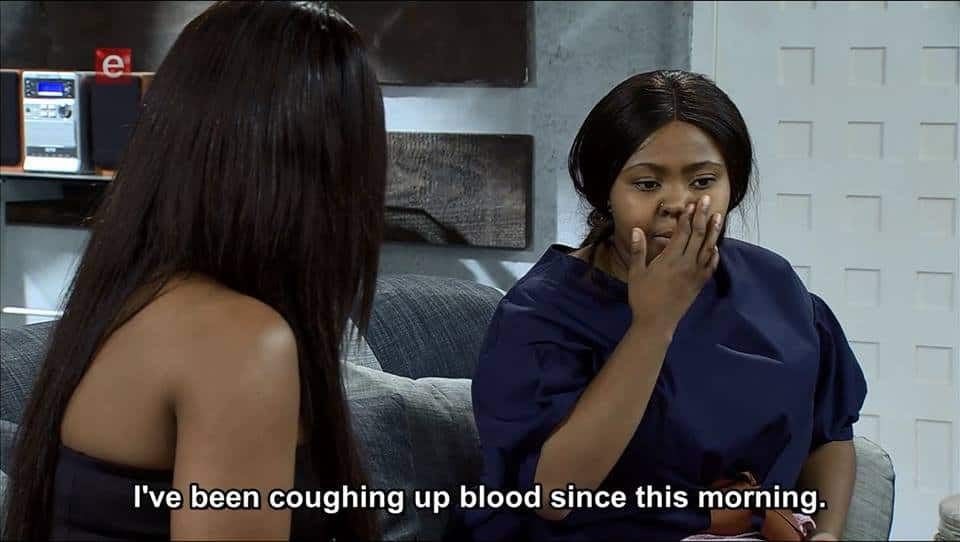 Episode 3221 - Monday, 11th of November, 2019
Kea opens up to Mapula about knowing the truth about Gift. Rene, on the other hand, faces the most challenging moment as she faces humiliation right in front of the altar. She, however, insists that she must launch her new single.
Episode 3222 - Tuesday, 12th of November, 2019
Banele is not impressed with Mapula's new look. Mzi, on the other hand, unintentionally gives himself away. As this happens, Lerato sounds a warning to Mampho; she tells her to focus on doing her job if it is important to her.
Episode 3223 - Wednesday, 13th of November, 2019
Jafta is not willing to give up, and as a result, he chooses to face Hawk. Banele, on the other hand, is not impressed with what Mapula has been up to. After what happened and all the humiliation that she has gone through, Rene is forced to embrace her situation and move on.
Episode 3224 - Thursday, 14th of November, 2019
Mapula is beginning to realise that she is becoming a nuisance. She opts to lie to Banele and the Khuses. As this happens, Jafta is disappointed after the discovery he made, and everything is not anywhere close to what he expected.
Episode 3225 - Friday, 15th of November, 2019
Mapula is struggling to stick to the moment and enjoy her holiday. She is, however, cautious of the bad blood that is around her. Jafta's situation does not seem to get any better as he gets more humiliated. Mzi, on the other hand, is forced to make a decision. The decision that he makes leaves everyone shocked.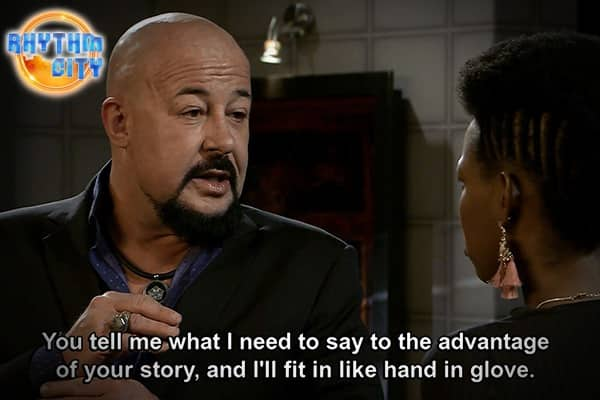 Episode 3226 - Monday, 18th of November, 2019
Kea and Banele make a huge mistake that might haunt them in the days to come. Jafta, on the other side, does the unexpected as he asks Mampho to leave the house. Mzi catches Pearl off-guard.
Episode 3227 - Tuesday, 19th of November, 2019
Mzi and Rene make up their minds and choose to take things to the next level. Banele, on the other hand, is very embarrassed at the thought of having kissed Kea. Also, Jafta looks like he is not going to attend the tournament despite making bookings for a seat.
Episode 3228 - Wednesday, 20th of November, 2019
The secrets that Banele and Mapula have been keeping are slowly taking a toll on them. Jafta feels like he is fixing his issues and is slowly getting back in shape. Also, David does something that provokes Khulekani.
Episode 3229 - Thursday, 21st of November, 2019
Jafta finally comes up with a more mature way of facing Hawk. At the same time, Rene gathers courage and comes out to face Mzi with the truth. David, on the other hand, finds out about a prophecy that is so terrifying.
Episode 3230 - Friday, 22nd of November, 2019
Pearl faces Mzi about what has been happening. As this happens, Khulekani is not impressed with David's actions and is forced to retaliate by coming up with a new weapon to face him. Jafta feels so accomplished that he calls himself a winner even though he has not won.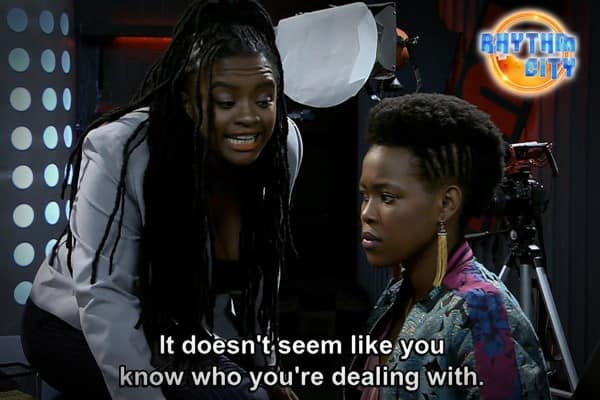 Episode 3231 - Monday, 25th of November, 2019
An unexpected person visits the Genaro family at night. As this happens, Siya experiences something that makes him shocked. Despite what has been going on, Mzi is not ashamed to send a romantic gesture to Rene.
Episode 3232 - Tuesday, 26th of November, 2019
Siya is left in a situation where he has to admit to making a promise that he is sure he won't be able to keep. Suffo, on the other hand, opens up to Mzi about his thoughts regarding what he thinks about Rene. Meanwhile, David poses a challenge to his family about sticking together.
Episode 3233 - Wednesday, 27th of November, 2019
The terrifying prophecy that was made regarding David's future is suddenly starting to become threateningly inauspicious. The unexpected happens as Rene receives a warm welcome to Mzi's family. On the contrary, Mampho finds out about the undisclosed facts about Rene.
Episode 3234 - Thursday, 28th of November, 2019
There is a sudden change in mood for the Genaro family. Could the unexpected visitor be the cause of this tension? Also, Mzi and Rene are so overwhelmed by what they feel about one another.
Episode 3235 - Friday, 29th of November, 2019
Rene does something that ruins her relationship with Pearl. Siya's condition, on the other hand, is deteriorating, and he is completely losing hope. As this happens, David finds out the identity of the person who is behind all his miseries, so he becomes madder.
Needless to say that these Rhythm City Teasers for November are the highlight of the show. You do not want to miss out on any episode. Be sure to catch the show from Mondays to Fridays at 19:00 on e.tv.
READ ALSO: