How to make quick and easy chicken biryani recipe in South Africa
Are you looking for the best chicken biryani recipe? If so, you have come to the right place. Today, we are looking at how to make biryani at home. We are going to use ingredients that are readily available almost in every kitchen and tools that are already in your home. Continue reading in order to find out how to make the perfect chicken biryani recipe.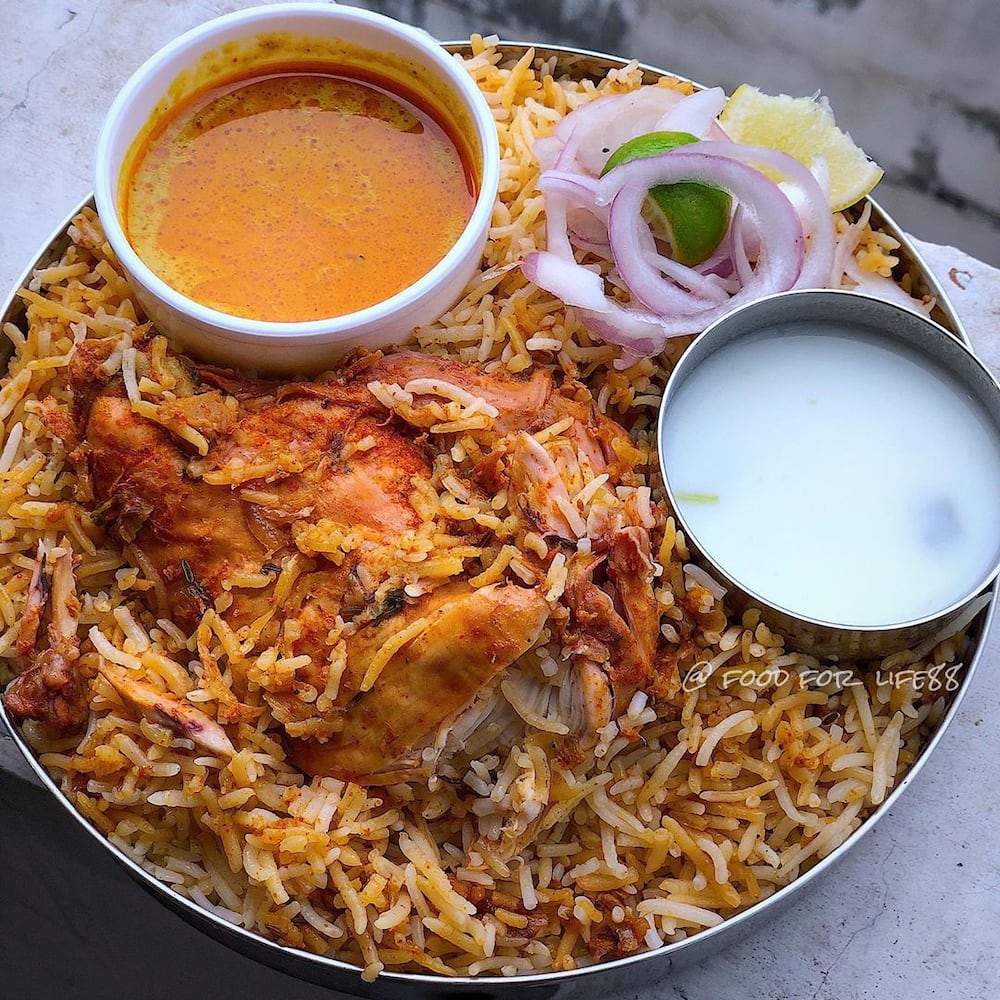 Chicken biryani recipe South Africa
Chicken biryani is a great meal for lunch or dinner. You can invite a few friends over and serve it to them or have it for family gatherings and it will never go out of style. It brings together the best spicy chicken recipe and the most aromatic of rice dishes.
There are other forms of biryani such as lamb biryani and vegetable biryani, but those can also be made by following the guidelines below and only substituting the ingredients as required.
READ ALSO: TNS bricks another muso, Tzozo, they clash over 'damages' negotiations
It is important to follow the directions given very closely, since it is a dish that is very easy to mess up if you are not careful. This is for two people, so you should make adjustments proportionately for larger servings.
Ingredients
Long grain rice, preferably basmati rice (1 cup)
Garlic (2 cloves, crushed)
Ginger
Boneless chicken or chicken filet
Yellow bell pepper (half)
Red bell pepper (half)
Salt to taste
Tomatoes
Onion
Turmeric
Garam masala
Black pepper
Cumin powder
Coriander
Soy sauce
Fresh rosemary
Vegetable oil
To make the dish, it is best to separate it into two categories first. This should be easy to do since it is already in the name of the dish: chicken and biryani (the rice part). Let us start with the chicken.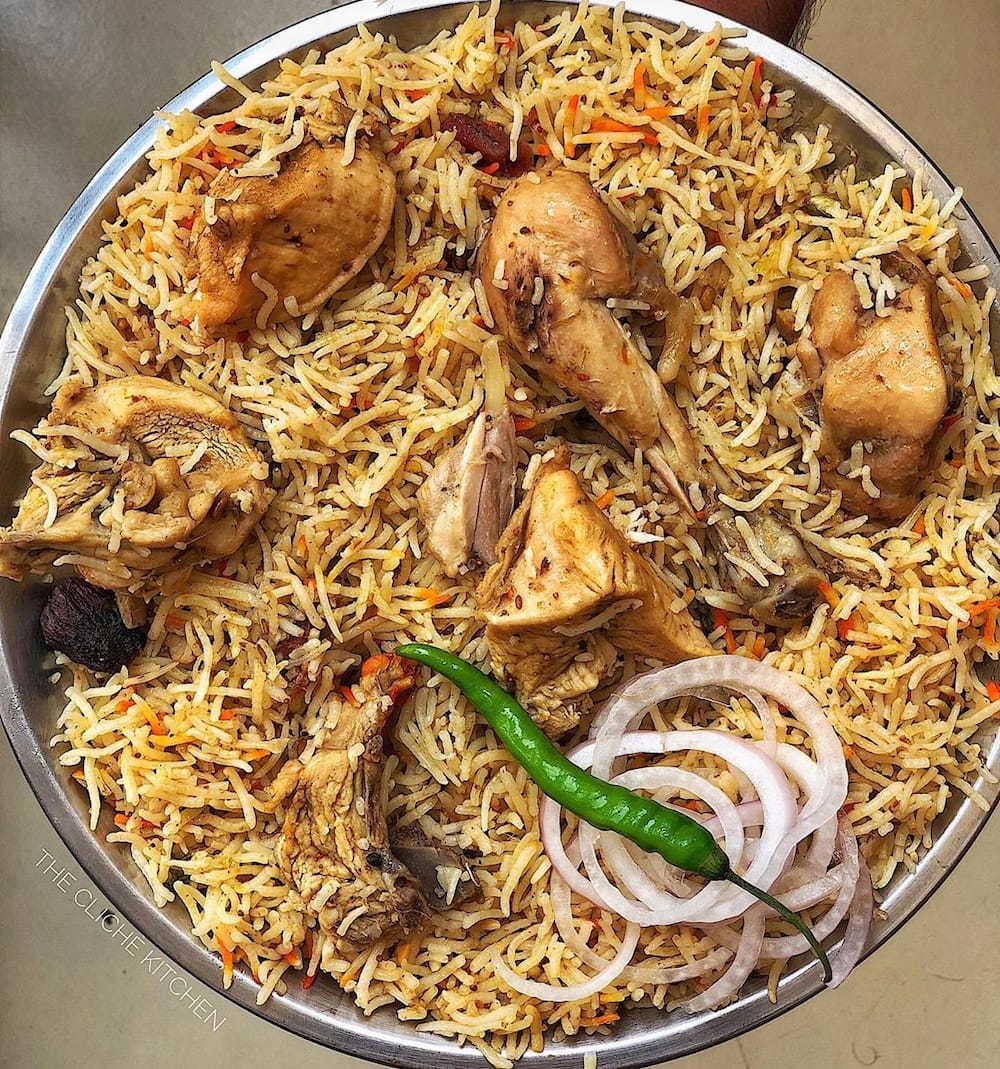 Quick chicken recipes
Preparing the chicken
The chicken should be marinated beforehand. For this, you should first start with a base paste which you can make by crushing the garlic and mixing it with ginger. When the paste has become as fine as possible, place the chicken in a bowl and cover it with the paste.
READ ALSO: Mzansi reacts to student activist's bail being denied: #FreeCekeshe
This is the point where you add the other spices such as fresh rosemary (recommended over dried rosemary), your favorite peppers and coriander. Add more crushed garlic depending on your personal preference.
Cover your chicken with a polythene food wrap (also known as cling film) and let it sit for as long as possible up to and not beyond 24 hours. This process is meant to marinate the chicken so it soaks up the flavors. You could do this before going to bed so you can leave it to marinate overnight.
Chicken biryani rice recipe
Preparing the rice
The recommended type of rice to use here is long grain rice, preferably basmati. This is because it will undergo more cooking than usual thus has to be able to avoid clumping together when exposed to too much heating.
When you have it, wash it thoroughly and then soak it for between 10 and 20 minutes.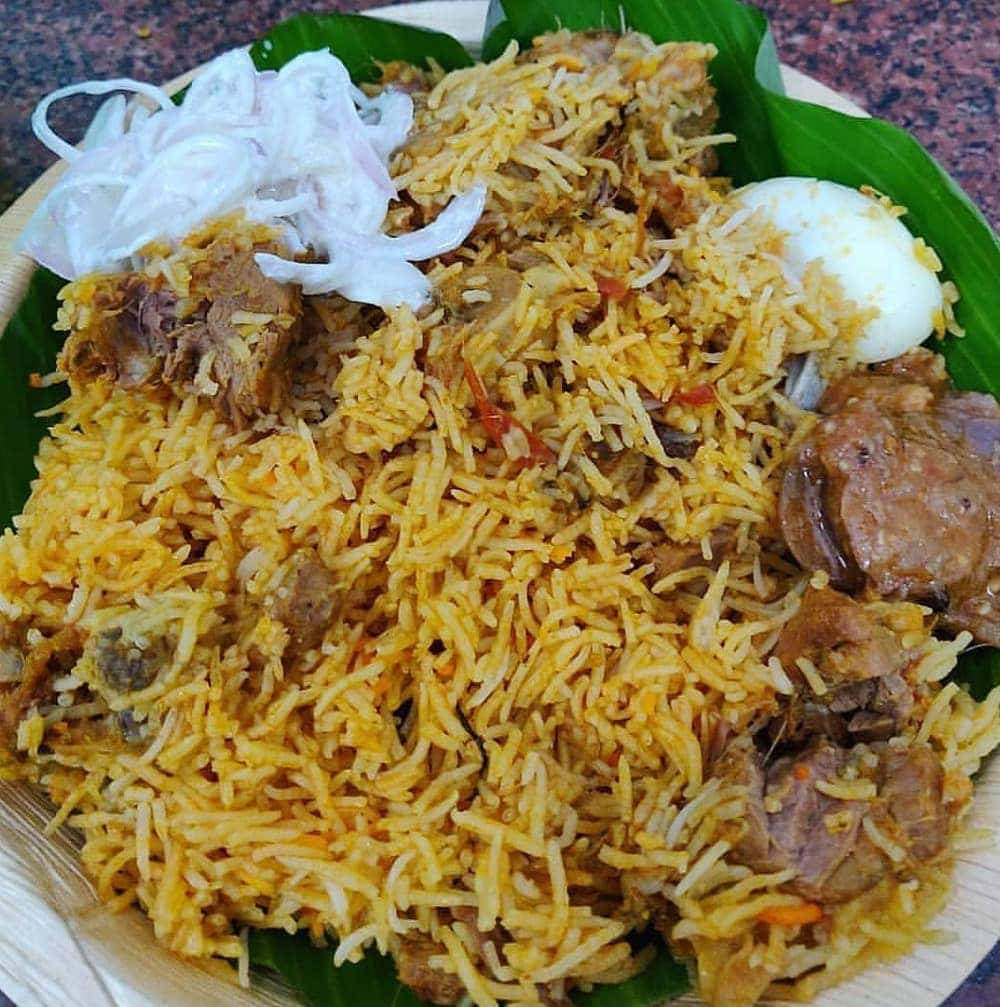 Take the rice and put it in a pot and make sure to cover it with water that is double whatever measurement of rice you have. For instance, if you have two cups of rice, add four cups of water. This is an ideal chicken biryani rice water ratio. Add spices as preferred.
Cook it but not all the way i.e. take it out under-cooked or al dente. This is because it is going to cook some more when you mix it with the chicken. Drain off the excess water if needed.
READ ALSO: Bonang Matheba spits fire at a fan's alleged message from God
Cooking the chicken
Take the chicken, chop it into pieces in any size you wish. Then place it in a large skillet with pre-heated vegetable oil and fry with the spices such as cumin. Add tomatoes and onions.
When you are satisfied with the progress and tenderness, add the rice and stir until mixed well.
This is where the under-cooked rice will be an advantage since it will cook all the way to completion during the process.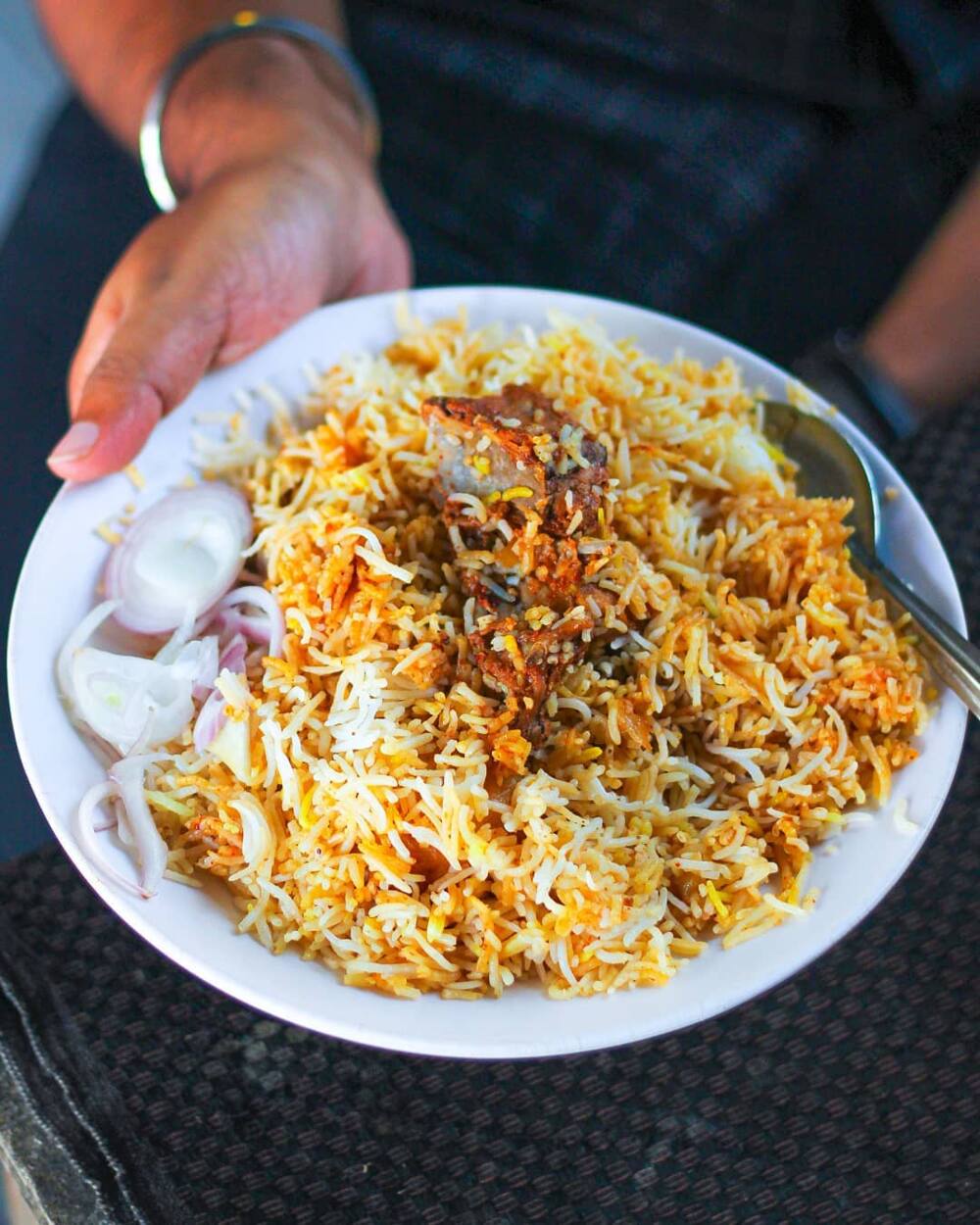 Chicken biryani serving suggestions
Serve with your preferred garnish. You can also serve this Indian chicken biryani recipe with boiled eggs, fried potatoes with plain yogurt or chutney. You can also serve with chapattis if the dish is wet enough. Your only limit is your imagination!
That concludes it for our chicken biryani recipe easy steps. Did you find it informative? Let us know in the comments below.
READ ALSO:
Thando Thabethe slips up hard: That's totes Lunga Shabalala's tattoo
Black Coffee takes the guest seat on Trevor Noah's The Daily Show
Zuma's estranged wife MaNtuli speaks: Life was hell after poison saga
Ndlovu Youth Choir surprises Springboks ahead of the RWC quarter-final
Video shows how private security guard takes down 4 hijackers
Source: Briefly News