Are you looking for an easy Marie biscuit brownies recipe? We have the simplest of those for you today. We will show you how to make Marie biscuit brownies. We will provide different types of smudge recipes depending on both your personal preferences as well as the resources that are available to you. Continue reading to learn how to make this great snack.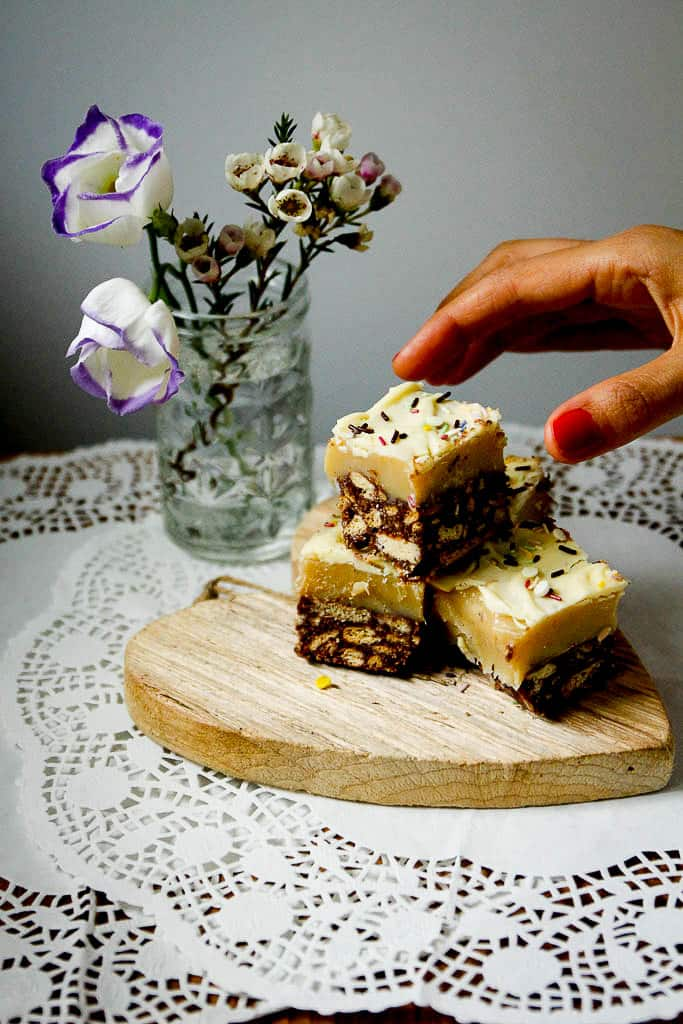 Marie biscuits are the favorite snacks of a lot of people around the world and this has been the case for several years. But apart from having them on their own, there is also a way to get more out of them, and this is through the Marie biscuit brownies. Here are some of the recipes to make yourself today with ingredients that are probably already in your house.
Marie biscuit recipes
Ingredients
Marie biscuits (100 grams, crushed)
Unsweetened cocoa powder (4 tablespoons)
Salted butter (30 grams, melted)
Caster sugar (4 tablespoons)
1 egg (optional)
Condensed milk (200 grams)
Baking powder (1 tablespoon)
Vanilla essence or yogurt of your preferred flavor (Quarter cup)
All-purpose flour (90 grams)
READ ALSO: Bonang Matheba spits fire at a fan's alleged message from God
Procedure
1. Preheat the oven to 180°C/350°F.
2. Mix the dry ingredients (sugar Marie biscuits, cocoa, baking powder, etc.) in a bowl.
3. Add the melted butter, yogurt and optional egg then mix. You can use a blender at this point if you have one.
4. When it has become a batter, pour into a lined tin and bake in your oven for about 20 min at 180°C/350°F
5. Take out when done, allow to cool and serve in squares as desired with the beverage of your choice. You can also refrigerate overnight and serve later with a drink of your choice.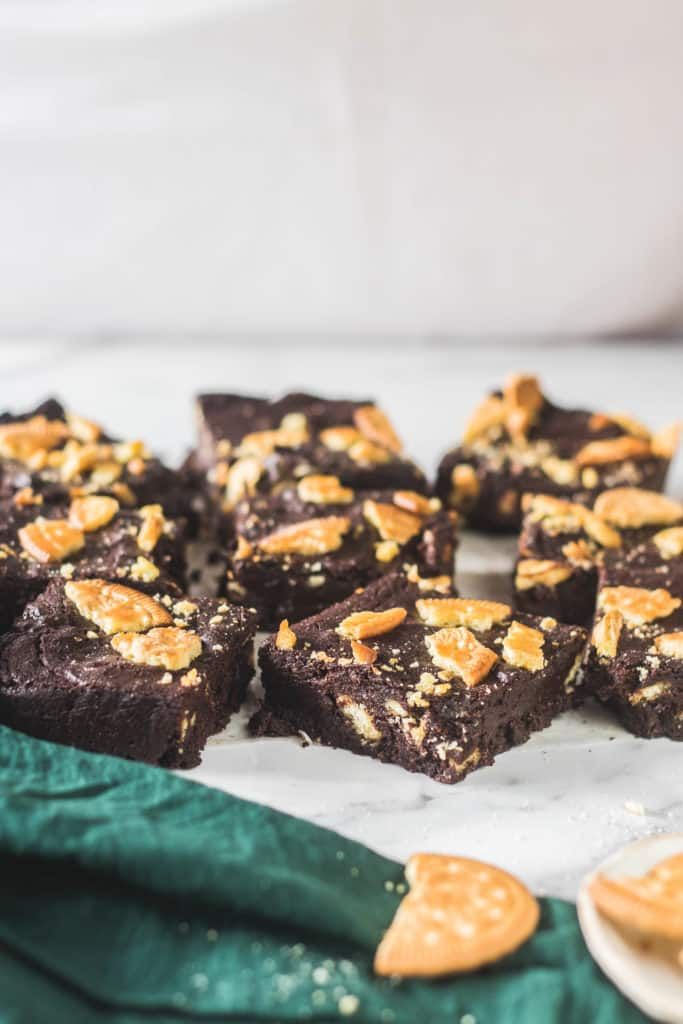 If you do not have an oven, you can also use your microwave at 10-second intervals to make sure you do not end up burning your ingredients. The optional bits are how you make your Marie biscuit brownies eggless.
Making Marie biscuit chocolate brownies is that simple!
READ ALSO: Ndlovu Youth Choir surprises Springboks ahead of the RWC quarter-final
No bake Marie biscuit brownies
Marie biscuit fridge brownies
"What if I do not have an oven or microwave?"
Well, there is also a method for you so you do not miss out on this incredible snack.
For this method, you would use the same ingredients. Mix the milk, sugar, butter and unsweetened cocoa powder without throwing the Marie in biscuits initially. When you have something of a batter, pour it into a saucepan and stir continuously over heat until smooth. Remove the saucepan from the heat and add in the Marie biscuits to create the Marie biscuit fudge. Also add the optional egg, vanilla essence or yogurt at this point. Stir until completely blended and spread the mixture out in a bowl or pan. Then, refrigerate for approximately 2 hours.
Serve in squares with a beverage of your choice. You can also serve with a caramel layer topping if you want to satisfy your sweet tooth.
You can have this snack whether it is just for you, your significant other or just the kids. It is great for people of all ages. Just be mindful of the high sugar content and how that affects your body so you eat this great snack sparingly, usually on special occasions.
READ ALSO: Video shows how private security guard takes down 4 hijackers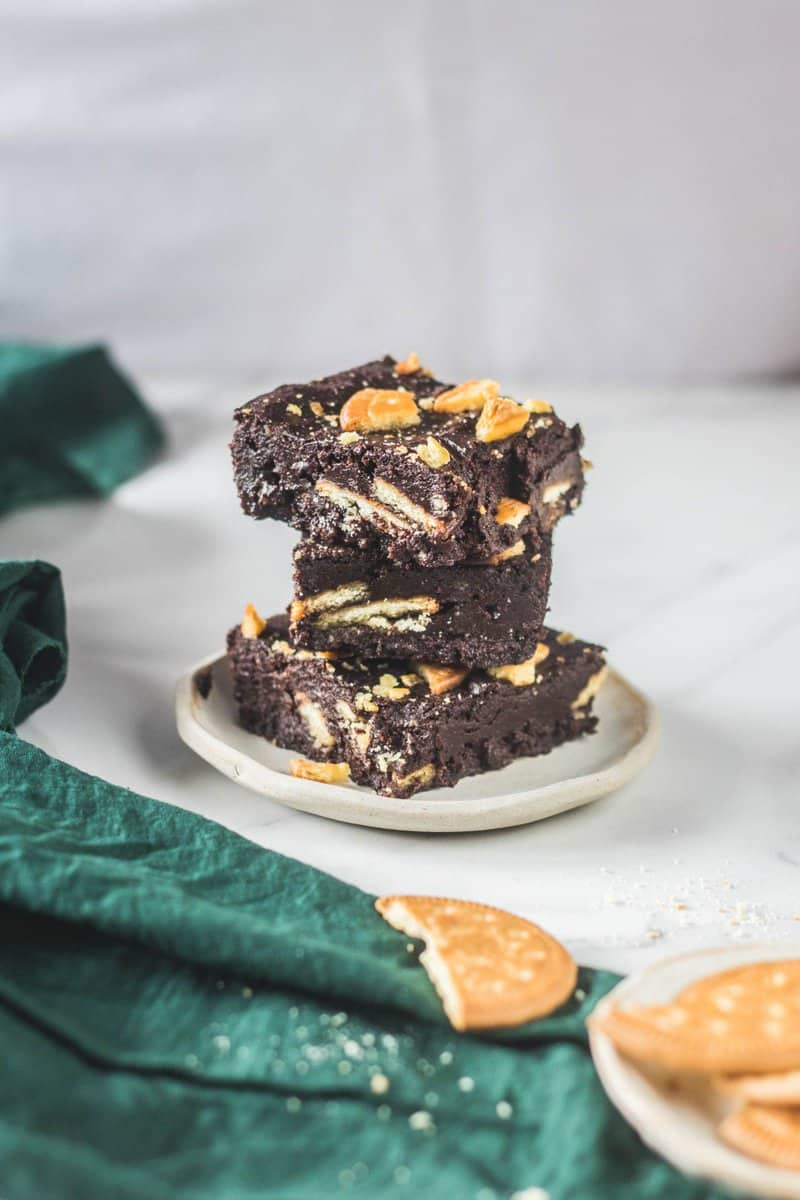 The recipe works with a wide range of biscuits, so you can play around with it. For example, adding the optional vanilla essence gives you a sweet vanilla biscuit recipe.
Brownies serving suggestions
You can serve it with a scoop of ice cream. You can also serve in a bowl with berries and whipped cream. For a snack as versatile as this, your imagination is the only limit to what you can pair it with.
Did you find this recipe helpful and informative? What creative way did you come up with to serve it? What beverage would you decide to pair it with? Let us know in the comments below. You can also drop us your favorite quick Marie biscuit recipes.
READ ALSO: