The Queen is one of the South African soapies which story depicts the highest form of hype and humour. The constant flow of drama in the show makes it a must-watch. Watching the closest friends turn their backs on one another and reveal their darkest secrets is quite devastating. It is one thing that could make you revise the kind of friends that you have! But first, how about checking out The Queen Teasers for November to catch up some of the highlights of the show?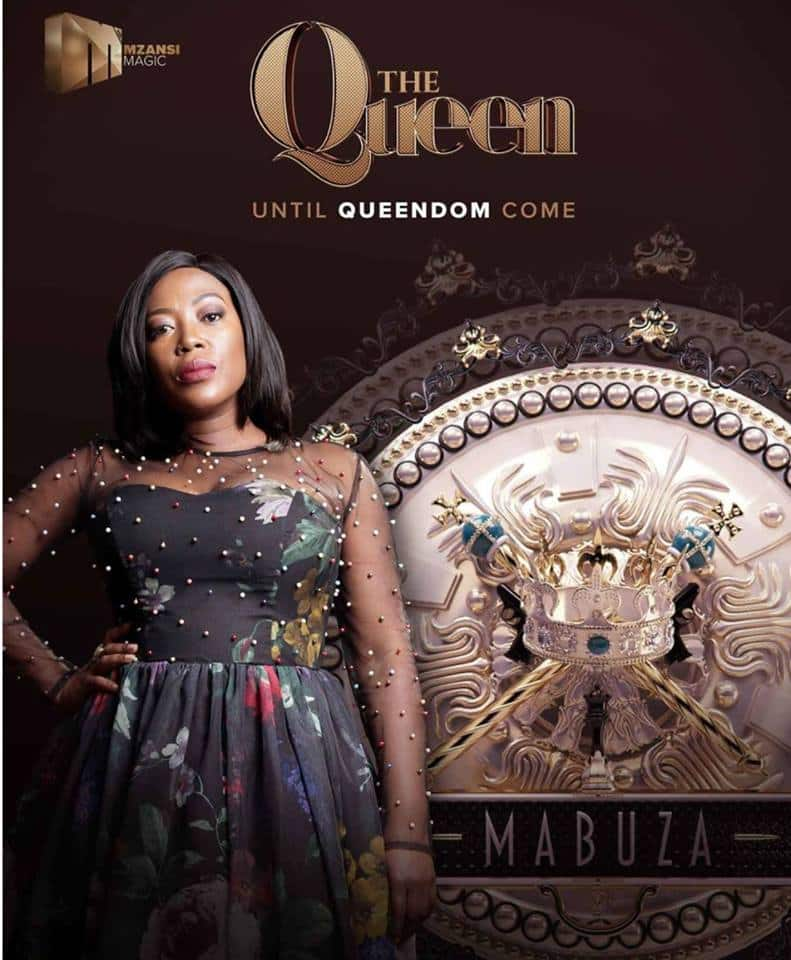 How do you end a busy day? Would you consider catching up with a soapie? The Queen is not the ordinary kind of show as the drama and humour that it depicts is one to die for. The way The Queen cast have come out to bring out the story might convince you that some of them are evil in real life. How about catching up on some of the most exciting scenes of the show in The Queen Teasers for November?
The Queen Teasers for November
These are the most interesting highlights of The Queen episodes for November.
READ ALSO: Game of Love Teasers: October 2019
Episode 70 - Friday, 1st of November, 2019
Evidence Trails
The worst happens to Dingane and Kagiso as the policemen knock at their door. On the other hand, the most unexpected thing happens to Tshepo as he is visited by the person that has been watching him. Meanwhile, Goodness is set to face the court regarding the car accident that she caused. On her way, she is provoked by Vuyiswa regarding the crash.
Episode 71 - Monday, 4th of November, 2019
Grief
Gracious and Goodness are surprised when they learn that Mmabatho has been keeping to herself about a life-changing situation. Tshepo, on the other side, is determined to ensure that he gets out of the shelter.
Episode 72 - Tuesday, 5th of November, 2019
Alibis and condolences
Mmabatho catches everyone by surprise when she does the unexpected. She decides to go against the demands of the elders and refuses to do what is required of her by the tradition. As this happens, the situation regarding Kagiso and Dangane seems to be worsening. Tshepo finally manages to escape, and when it dawns on Goodness that she is not there, he begins to panic.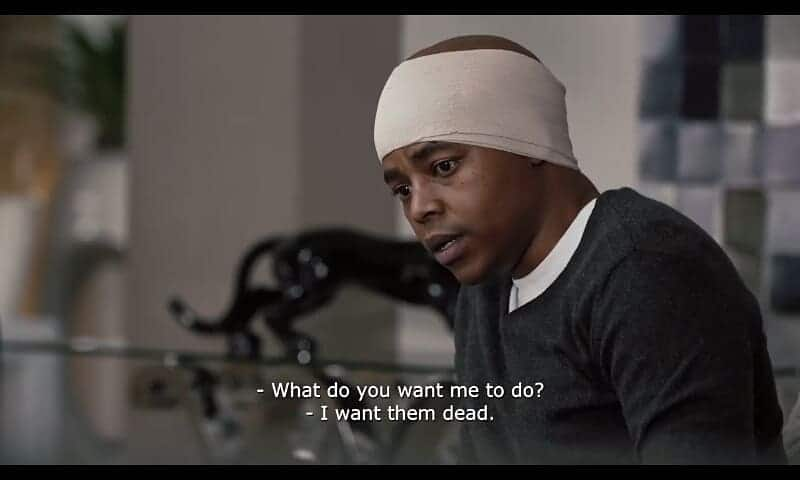 Episode 73 - Wednesday, 6th of November, 2019
Pathology
Gracious and Brutus try to talk Mmabatho to relocate to Tembisa. As this happens, Goodness takes a leap of faith to make a decision that will significantly influence Mabuza's life. Sthembiso Radebe plans on obtaining answers for some uncomfortable questions. He intends to direct the questions to Dingane.
Episode 74 - Thursday, 7th of November, 2019
The defiant ones
Goodness is compelled to make Vuyiswa part of the list of the people who are standing in her way to helping Tshepo. She, however, does this unintentionally. The situation that the Khozas are facing does not seem to get any better as the Tembisa community join forces to make it worse. On the other side, Skhumbuzo tries to offer Gracious with some nuggets of wisdom on how to get away from the crime situation that she is in.
Episode 75 - Friday, 8th of November, 2019
Bubbling under
Mmabatho is in a turmoil on how to deliver the bad news to Khaya. Kagiso, on the other hand, is getting overwhelmed by guilt, and he could be losing it. Sthembiso Radebe pulls a surprise on Vusyiswa and Jerry.
Episode 76 - Monday, 11th of November, 2019
A mother's love
Goodness has the best of intentions regarding Tshepo, and she is willing to do everything within her capacity to keep Tshepo. Her biggest worry is that her family could be working against her. Meanwhile, there is the worry that the attack that happened on the Tembisa Khozas could cause Jerry to go back to his old foes.
Episode 77 - Tuesday, 12th of November, 2019
Hurt people, hurt people
Kagiso is slowly losing control over his guilt. As this happens, the residents of Tembisa make Zodwa's condition, and they keep on reminding her of her memories. Gracious does something that makes Goodness feel hurt.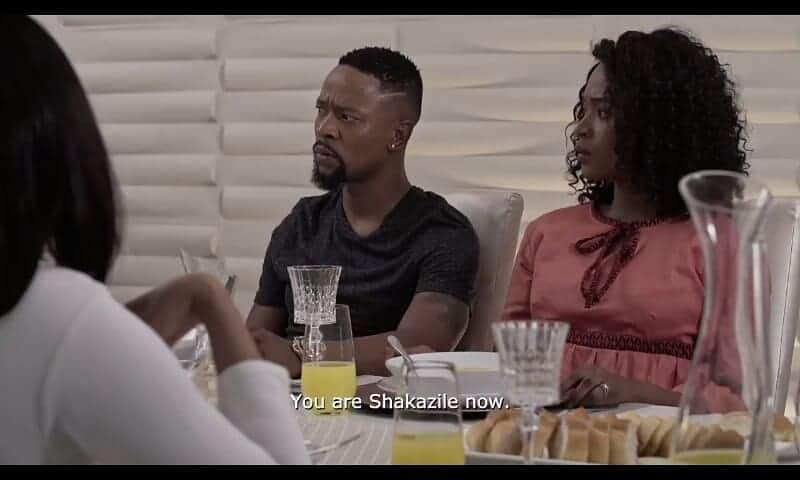 Episode 78 - Wednesday, 13th of November, 2019
This close
The worst happens to Goodness as she is humiliated in public. This incident causes Gracious to change her tune. On the other side, Vuyiswa is still finding it hard to believe the evidence as he is sure that it could warrant trouble for Dingane and Kagiso.
Episode 79 - Thursday, 14th of November, 2019
The end of days
The plans that Goodness has been making with Tshepo could be hindered by Goodness' past. She is in a personal conflict with her mind. As this happens, Kagiso is fighting with the reality and the wrongs that he has committed. Zodwa finds out about some shocking information about Shaka's funeral.
Episode 80 - Friday, 15th of November, 2019
Deadlocked
Mmabatho feels that she has been pushed to the wall, and she is thinking of revealing a secret that has a likelihood of destroying the Khozas and the Mabuzas. As this happens, Zodwa and Brutus discover that they are having differences with one another over Shaka.
Episode 81 - Monday, 18th of November, 2019
Roadblocks
Goodness might have to reschedule the plans that she has made regarding Tshepo. She goes through so much pressure that Mziwoxolo imposes on her. As a result, she is forced to try and come up with a more creative way out of the situation. On the other side, Brutus intends to come up with a plan that will blackmail Zodwa to comply with the plans that he has regarding Shaka.
Episode 82 - Tuesday, 19th of November, 2019
Family traditions
The plans that Goodness had made are suddenly brought to a halt as Mziwoxolo deliberately interferes with them. As this happens, the war that has been going on between the Khozas and Brutus intensifies. In reaction to the current situation, Harriet chooses to take Zodwa's side. In the meantime, Mmabatho gets so pissed off when she finds out that Gracious has been lying to her.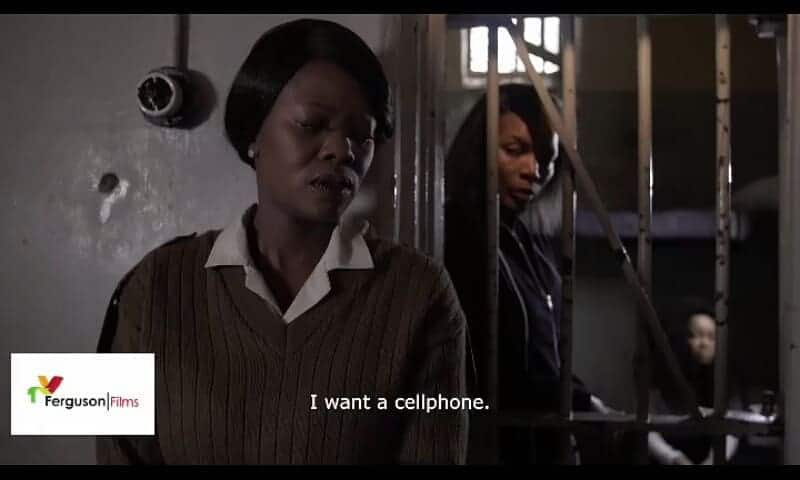 Episode 83 - Wednesday, 20th of November, 2019
Best laid plans
It is finally dawning on Goodness how much damage Mziwoxolo has done to her. Does she have a chance to do damage control? On the other hand, Brutus is so determined to come up with a strategy that will ensure that Zodwa does not interfere with the burial plans that have been made.
Episode 84 - Thursday, 21st of November, 2019
Tit for Tat
Mmabatho's situation does not get any better, especially on Khaya's arrival. Tshepo, on the other hand, is trying to battle with the bad experiences that he has had to go through. In the meantime, the plan that Brutus had made regarding Zodwa has a likelihood of not bearing fruit.
Episode 85 - Friday, 22nd of November, 2019
Ashes to clashes
Khoza proceedings are likely to be cut short by the ghost of Tembisa ten. As this happens, the past experiences and discoveries that Mmabatho has been experiencing are slowly taking a toll on her. She wishes that she had a space to vent out her emotions. Kagiso, on the other hand, is also in a battle with his guilt.
Episode 86 - Monday, 25th of November, 2019
Come back home
Kagiso has finally reached the breaking point and cannot hold the guilt anymore. He is overwhelmed by the guilt that he threatens to let some of the darkest secrets that he has been keeping. He is also threatening to expose himself. In the meantime, Mmabatho approaches Khaya and opens up about the relationship that she had with Shaka. Mziwoxolo, on the other hand, is finally coming to terms with reality.
Episode 87 - Tuesday, 26th of November, 2019
His will be done
Shaka is behaving as though he is ignoring Zodwa, and this makes her so angry. In the meantime, the public outburst causes Mmabatho to die with embarrassment. As this happens, the plans that Gracious has made regarding sabotaging Goodness, are interfered with an ally coming in between everything.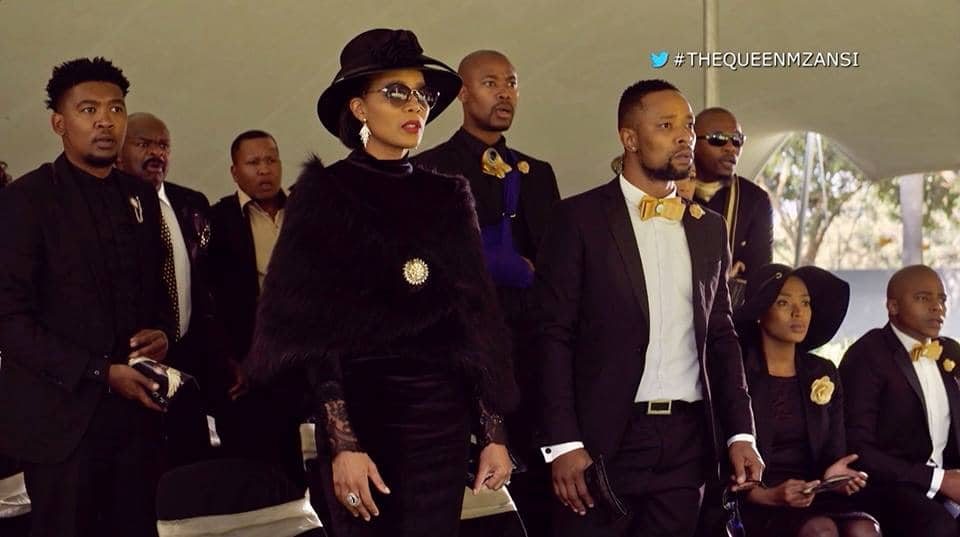 Episode 88 - Wednesday, 27th of November, 2019
A mother's wrath
Zodwa does something that makes Mmabatho's situation even worse. In the meantime, the ties that had been broken in the Mabuza household are being fixed. Will they be permanent? As this happens, Schumacher tries to make Siyanda understand Kagiso's situation.
Episode 89 - Thursday, 28th of November, 2019
What do I have to do?
Zodwa is willing to do everything within her capacity to ensure that Mmabatho pays for actions. As this happens, Madimetja realises that he has just landed in trouble with Dingane. Meanwhile, the efforts the Tshepo seems to be putting in regarding the situation that Gracious is in, do not seem to be doing any good.
Episode 90 - Friday, 29th of November, 2019
Wasted Efforts
Zodwa is so mad that she takes the conflict that she has with Mmabatho to another level. As this happens, Schumacher comes to the realisation that he is hot property.
The Queen Teasers for November are a tip of the iceberg on what is going to happen in the show. Be sure to catch up with all the gist by watching the show every Monday to Friday at 21h00 on Mzansi Magic.
READ ALSO: