The revelation of secrets and throwing one another under the bus is the order of the day in Isithembiso. The sequence of the opera's events is so exciting that it might make you stop and question whether some of the Isithembiso cast are trustworthy in real life, as the way some of them play their roles might convince you that they are gangsters in reality. In cases you were wondering what is going to happen in November, you ought to check out these Isithembiso Teasers.

Amidst the hype that is in the country regarding soapies, you might want to join the bandwagon and catch up with one. If so, you ought to consider watching Isithembiso. The story revolves around friends who turn into enemies and the endless drama that involves relationships. You do not want to miss out on the turn of events in the show. But first, you might want to check out these Isithembiso Teasers for November to get updated on the drama and hype in the show.
Isithembiso Teasers for November
These are the highlights that you should expect in Isithembiso episodes for November.
READ ALSO: Rhythm City Teasers: November 2019
Episode 155 - Friday, 1st of November, 2019
Vivian asks for help from the one person that no one expected. In the meantime, there is trouble in paradise as Mbali gets into a fight with her man. On the other side, Cheez is convinced that he has put Karlujah and Palesa in their rightful place.
Episode 156 - Monday, 4th of November, 2019
Palesa has been put in a position where she has to face the bull by its horns. As this happens, Banzi's videos are still out there, and not everyone is convinced about how authentic they could be.
Episode 157 - Tuesday, 5th of November, 2019
Lihle pulls a trick on Absolom, and he prompts him to open up about the fake miracles. As this happens, Lungi causes frenzy at the Santa Barbara. In the meantime, Patrick goes missing, and this causes Mbali to begin feeling unsettled.
Episode 158 - Wednesday, 6th of November, 2019
The thought of Patrick disappearing is slowly eating Mbali up, and she is beginning to feel paranoid that something terrible could have happened to him. Meanwhile, Karlujah pulls a new identity to try and get Palesa out of the mess that she is in. Absolom, on the other hand, changes the situation for Banzi.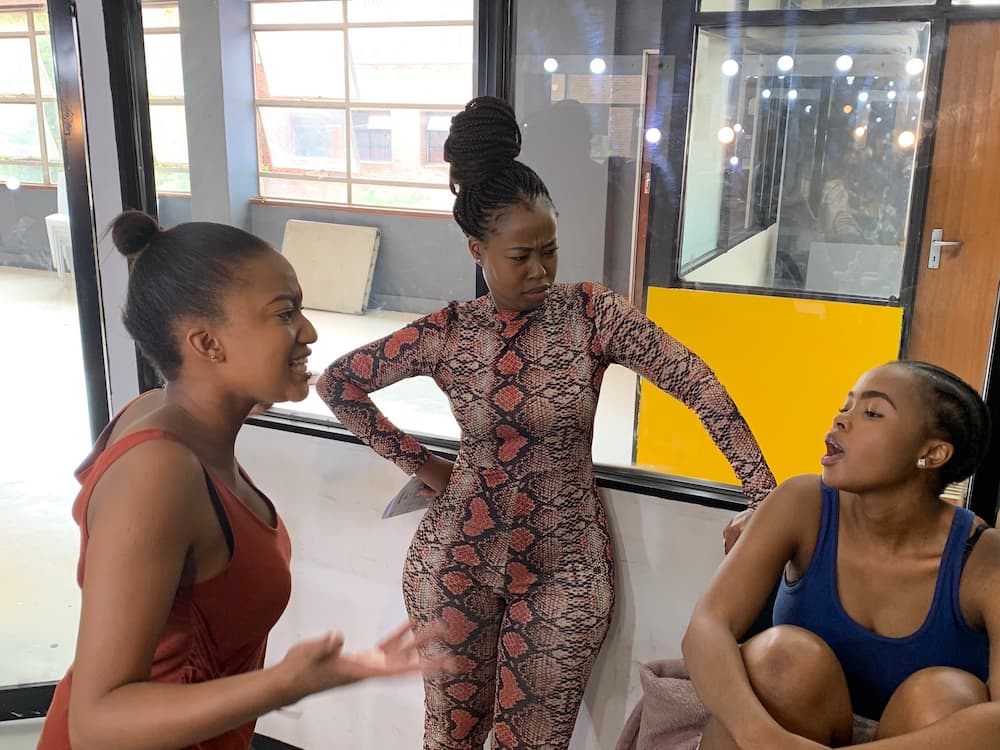 Episode 159 - Thursday, 7th of November, 2019
Karlujah stumbles upon the plan that Cheez has set. He quickly tips off Palesa about what he knows. In the meantime, Ethel reacts to the matter at hand. That compels the Motaungs to ensure that their secret does not come out. Absolom, on the other hand, lets the cat out of the bag.
Episode 160 - Friday, 8th of November, 2019
Banzi seems to be turning to the Lord only when he has an issue and needs help. Palesa, on the other hand, is forced to turn to an unexpected person for help. The worst happens to Mbali as Patrick does something that crushes her. She is forced to turn to the people that she least expects for help. Luckily, she finds sympathy in them.
Episode 161 - Monday, 11th of November, 2019
Palesa has to go back to her roots and stop Cheez from implementing the plan that he had come up with. Mbali, on the other hand, does not seem to be getting on the same page with Prof Jele. A person who is not wanted in Ma Dolly's house goes ahead to visit.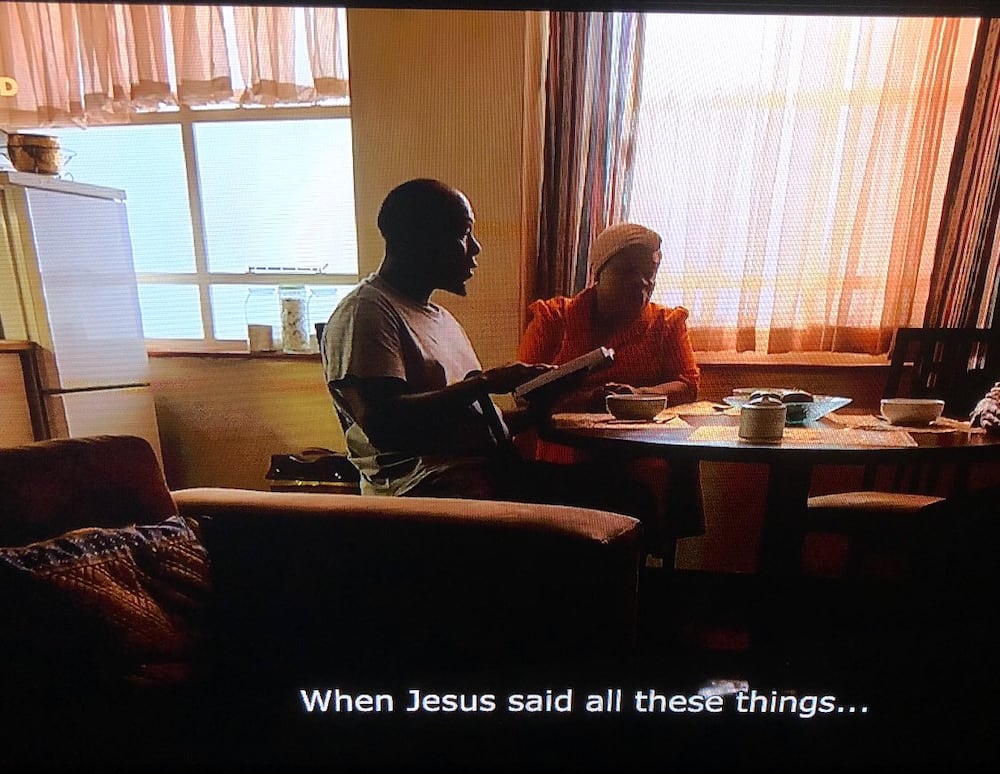 Episode 162 - Tuesday, 12th of November, 2019
Mbali finally gets a taste of academia. Indy, on the other hand, is given an ultimatum by Zamani. In the meantime, the plans that the Motaungs come up with work in bringing Cheez down.
Episode 163 - Wednesday, 13th of November, 2019
Abedie comes up with a strategy that he hopes will yield fruits. Mbali, on the other hand, finds joy. Will it help her get over what happened between Patrick and her? Simi realises that she has been isolated. Palesa tries to get her life back in shape.
Episode 164 - Thursday, 14th of November, 2019
Indy is in a position where she has to be quick in making a callous decision. Patrick, on the other hand, is beginning to have fears that Mbali could have moved on. Meanwhile, the electricity campaign that Abedie has been conducting makes him famous. Simi faces a traumatising situation at the hospital.
Episode 165 - Friday, 15th of November, 2019
Sne is beginning to think that Prof Jele and Mbali could be having something brewing. Abednego realises that absolute power could be difficult for him to handle. Meanwhile, Simi is beginning to get attracted to a wonderful man.
Episode 166 - Monday, 18th of November, 2019
Sne finally gathers her facts and develops the courage to face Prof Jele and confront him about his affair with Mbali. Meanwhile, the patience that Ma Dolly had for Abednego is beginning to wear out. Also, Simi finds out some of the facts regarding Kagiso's shooting.
Episode 167 - Tuesday, 19th of November, 2019
Sne is being haunted by her past in as much as she is trying to protect Mbali. As this happens, Abednego causes Chunks and Ayanda to get into a fight. Simi tries to pull a move that no one expects in a bid to save Kagiso.
Episode 168 - Wednesday, 20th of November, 2019
Lihle and Palesa are slowly becoming close. In the meantime, Simi gathers the courage to go out looking for Kagiso. Mbali is not impressed by Sne's actions, and she goes ahead to confront her.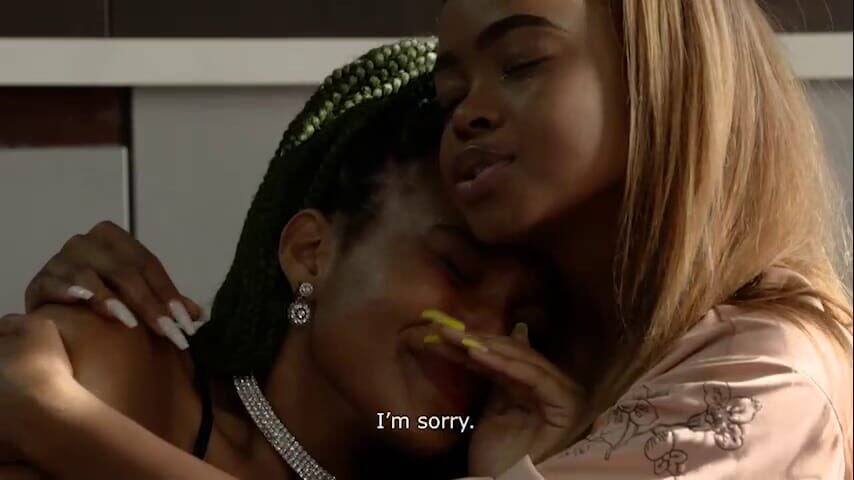 Episode 169 - Thursday, 21st of November, 2019
Simi secretly reaches out to Kagiso. Prof Jele does something that makes Mbali angry. Dolly finally has control over Abednego, and as this happens, Banzi and Cheez get into a physical exchange.
Episode 170 - Friday, 22nd of November, 2019
Simi gently touches Kagiso, and this has a significant impact on him. In the meantime, Abedie is humiliated in public as Zamani demands to have his lover back. Also, Cheez sets a trap for Banzi when he promises him riches.
Episode 171 - Monday, 25th of November, 2019
Mbali and Simi hide the identity of their secret lovers. In the meantime, Khensani drops the bombshell right after Adednego comes to a realisation that he could be messing his life up with all the drama. He chooses to end it. Banzi, on the other hand, receives a staggering demand from Ethel.
Episode 172 - Tuesday, 26th of November, 2019
Cheez is making the deal more favourable for Banzi that he is unable to decline. Khensani is on a mission to try and complicate Abednego's life. The bond between Kagiso and Simi seems to be getting stronger. As this happens, Mbali nearly storms into Prof Jele in a compromising situation.
Episode 173 - Wednesday, 27th of November, 2019
The pregnancy that Khensani is carrying turns Chunk's and Abednego's life into a big mess. Pro Jele, on the other hand, tries to make advances at Kandy. Also, the decision that Banzi has made regarding working with Cheez does not resonate so well with Lihle. It also causes some bit of tension between them.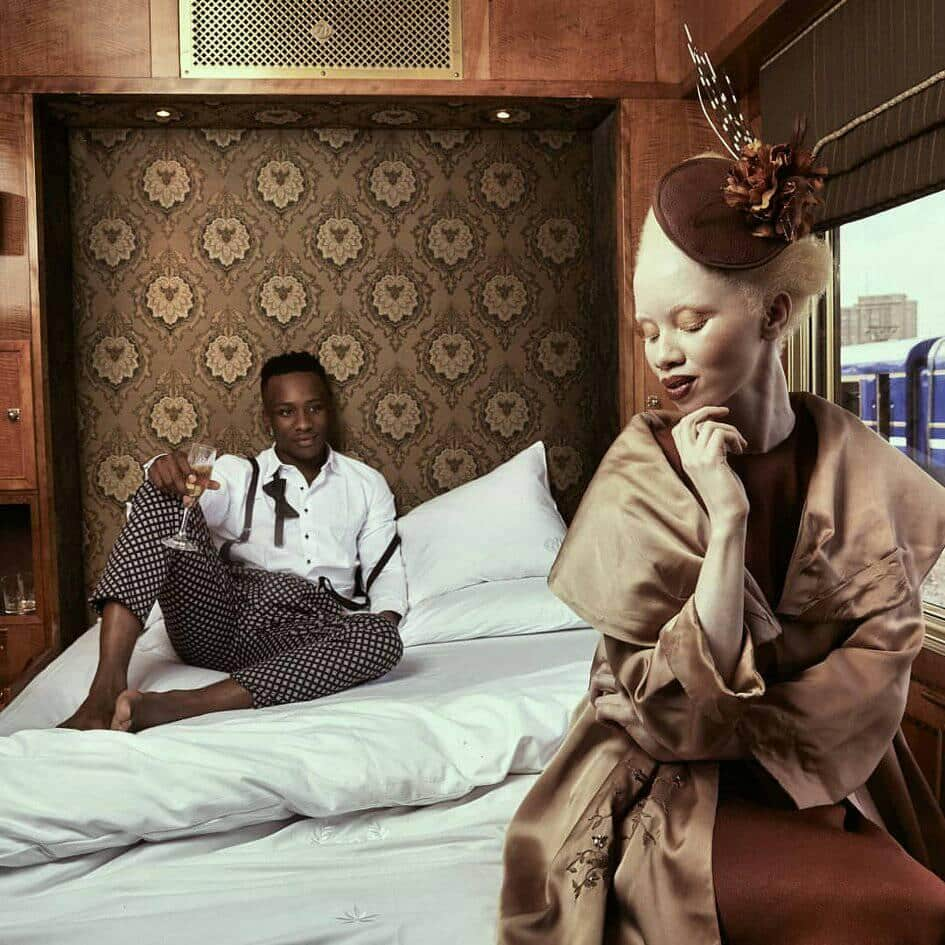 Episode 174 - Thursday, 28th of November, 2019
Kagiso is agitated when he finds out about Ndeleni causing a scene at Milners. Khensani moves in with Abedie, and this causes him to get horrified. On the other hand, Palesa faces Banzi with questions regarding Absolom.
Episode 175 - Friday, 29th of November, 2019
Zamani tips Kagiso off about staying away from Simi. As this happens, Mbali could have gotten herself into trouble. Sne insinuates that she got into an affair with Prof Jele so that she could have better marks. There is more trouble as Abedie is so pissed off and asks Khensani whether the kid is his. This statement makes Khensani so angry. Cheez, on the other hand, might need actual miracles for him to pull the Night of Miracles that he had planned with Banzi.
With all this drama, you do not want to miss out on any scene of the show. These Isithembiso Teasers for November are nothing compared to what is bound to happen in the oncoming episodes. Be sure to catch the show on Nzansi Magic every Mondays to Fridays at 19:30.
READ ALSO: