Popularly known as 16 Valve, Doctor Khumalo is an enigma, a product of sheer hard work, talent, and intelligence. South Africa celebrates him for many reasons but especially for his unique mastery of football. His football career was marked with victories and a spectacular show of mastery of the game. Dr Khumalo was the midfielder of Bafana Bafana and the South African national team. In Bafana, he is remembered for his exemplary midfield performance that often left many in awe.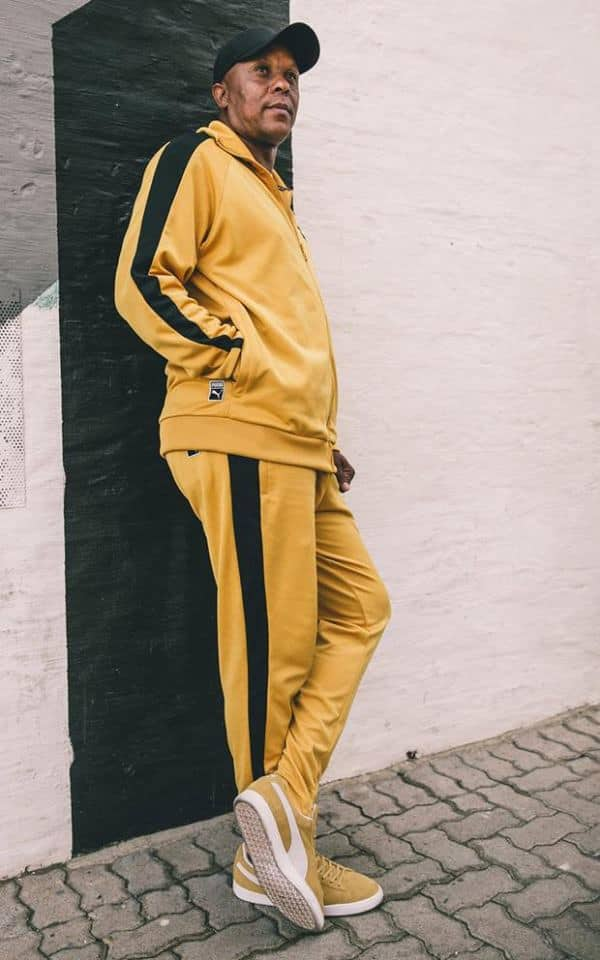 Apart from playing for the national team, he has assisted in the coaching of Kaizer Chiefs team. This role was not hard for him to execute, in spite of the challenges that came with it because of his previous experience with the team. Even though he is a public figure, most people might have missed the important facts about him. So who is Doctor Doctor Khumalo? Does Doctor Khumalo have a child? How much is Doctor Khumalo worth?
READ ALSO: Bateman gets salary despite calling Malema a p-word after fundraiser
Dr Khumalo profile
Full name: Theophilus Doctor Khumalo
Date of birth: June 26th, 1967
Age: 52
Place of birth: Soweto, South Africa
Height: 1.82 m
Playing position: Midfield
Current team: Baroka F.C
Biography
How well do you know Doctor Khumalo? Is it well enough to know that he is a legend? Well, no matter how well you think you know him, it is not well enough to dismiss any opportunity to learn a thing or two about him. Here is his bio and a chance to know his personal life even better.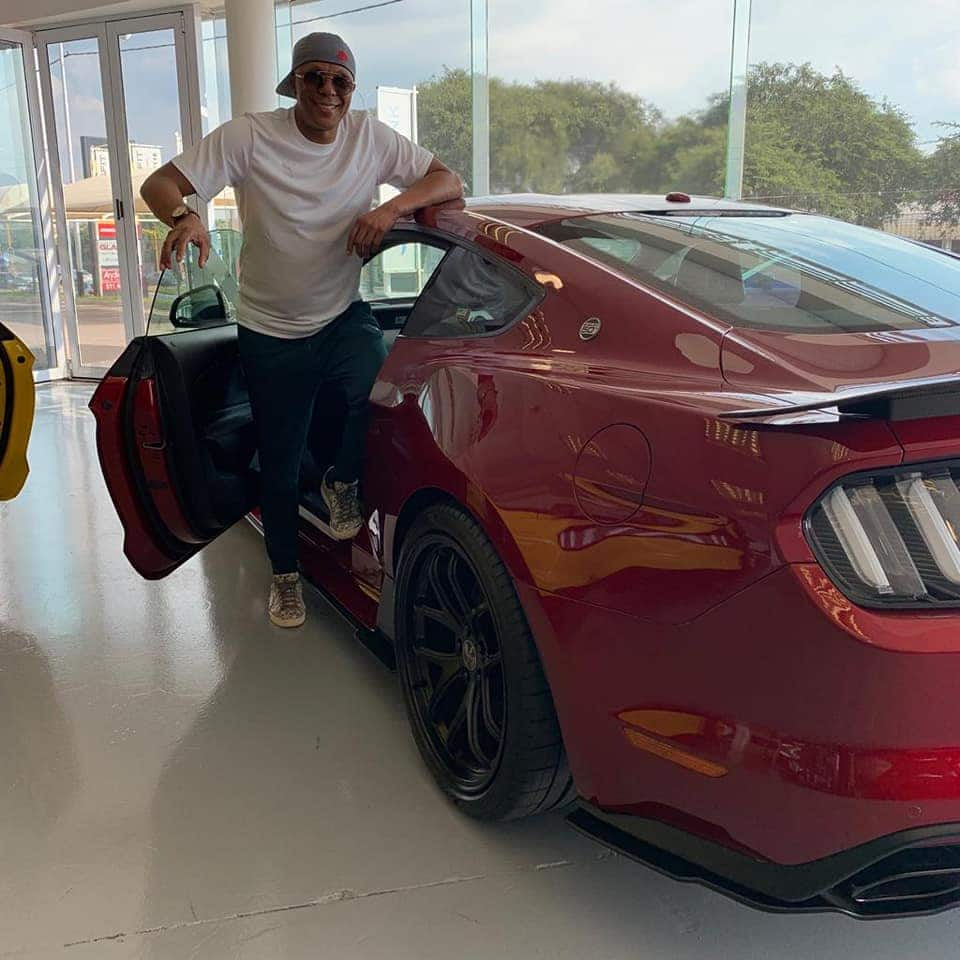 Parents
Doctor Khumalo is the son of a footballer. His father, Eliakim "Pro" Khumalo, was a famous football player during the 70's and early 80's. He played a crucial role in shaping his son's soccer career. His mother is known as Mable Khumalo.
Age
The player was born on June 26th, 1967, which makes him 52 years old in 2019. Even though he is not young anymore to play football, his experience of the game allows him to provide valuable advice to uprising football stars.
Who is Doctor Khumalo's wife?
He is the husband of Blanche Garises. The two built a family together.
Children
Blanche and her husband had a total of four children. Unfortunately, they lost one of them. The names of their children are, Diego Khumalo, Theonada Livin Khumalo, Troy Khumalo, and Carl Khumalo.
READ ALSO: Hans Strydom age, wife, TV shows, farm and Instagram
Doctor Khumalo daughter
Theonada Livin Khumalo, Dr Khumalo's daughter, succumbed to death following a car crash back in 2017. She was rushed to the hospital with the hope of saving her life, but unfortunately, the injuries she encountered during the crash were too severe.
Career and stats
In 1984, he started his football career by playing for Swallows Reserves, and he then later moved to Kizer Chiefs.
He got into a deal with FIFA agent Marcelo Houseman in 1995. In 1996, he played in Major League Soccer as part of the Columbus Crew. At this point, he was among the best players from South Africa.
In 1992, the celebrated midfielder made his come back to international football after South Africa was allowed back into FIFA. He was part of South Africa's squad into their first international game against Cameroon that was held the same year. South Africa won the game through a penalty that was scored by Theophilus.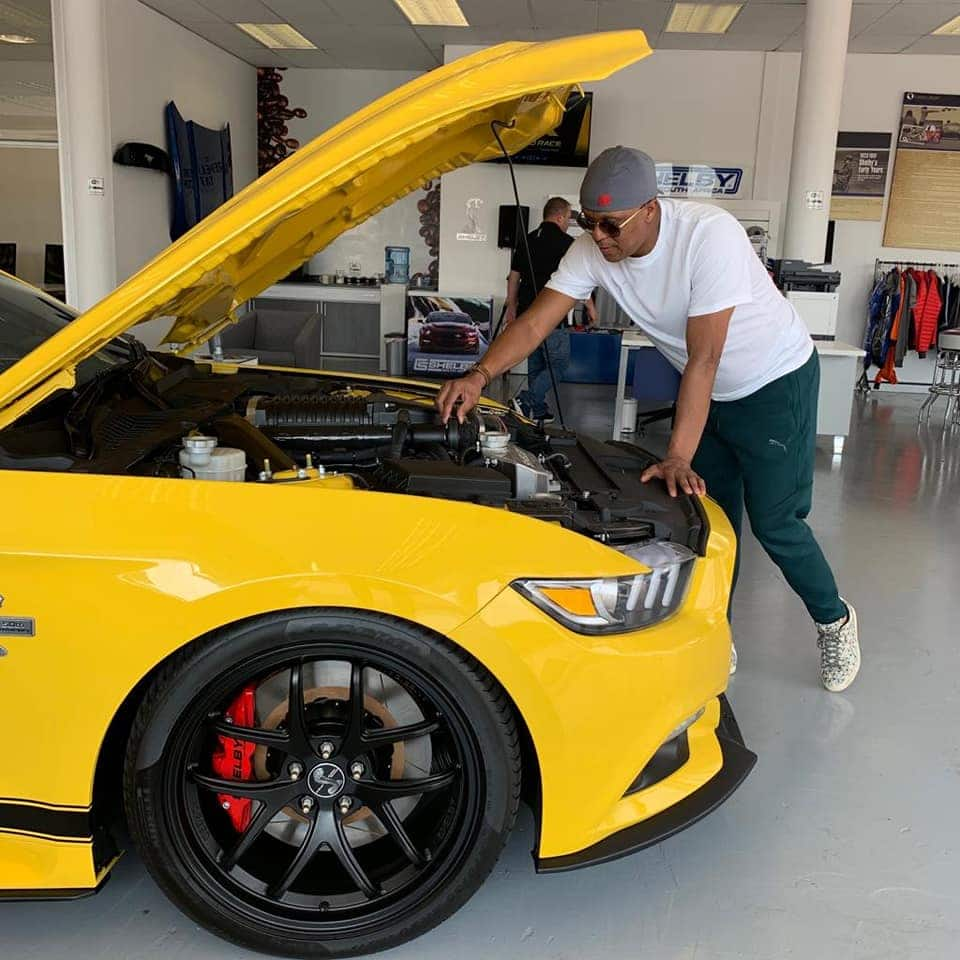 Dr Khumalo was part of the team that represented South Africa in the African Nations Cup held in 1996. He has played for the South African national football team 50 times, two of which he was a captain of the team. During this period, he scored a total of 9 goals, which earned him the 13th position in the list of South Africa's most celebrated soccer players.
In 2002, he retired from playing, and in 2004, he retired as a player-coach. He became a soccer presenter and commentator on TV and was later given the role of a national coach of the South African Under 17 team.
Khumelo has multiple coaching licenses. These are SAFA Level 1 to Level 3, an English Football Association license, and UEFA B license.
READ ALSO: Mapula Mafole age, marriage, family, Generations the Legacy, nominations, car, and Instagram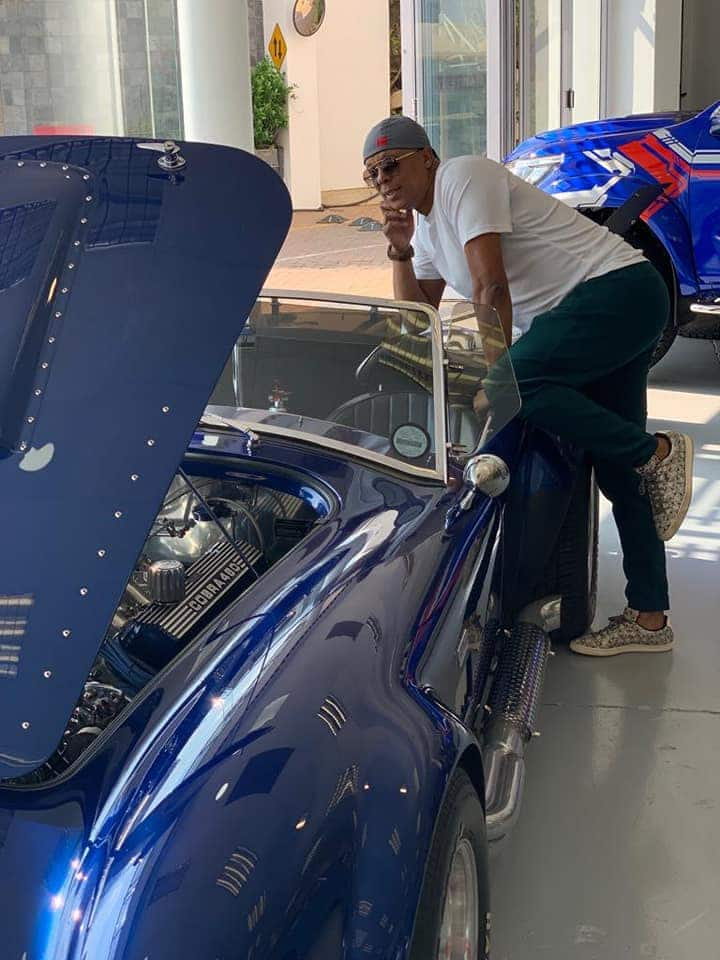 Doctor Khumalo cars
He is not new in the car industry. He knows his toys and has his money well invested. He has been in partnership with a number of car companies including Ford. He has a Ford Mustang that is estimated to be worth over R893,200. This piece of art can achieve a speed of 100km/hr in 4.8 seconds.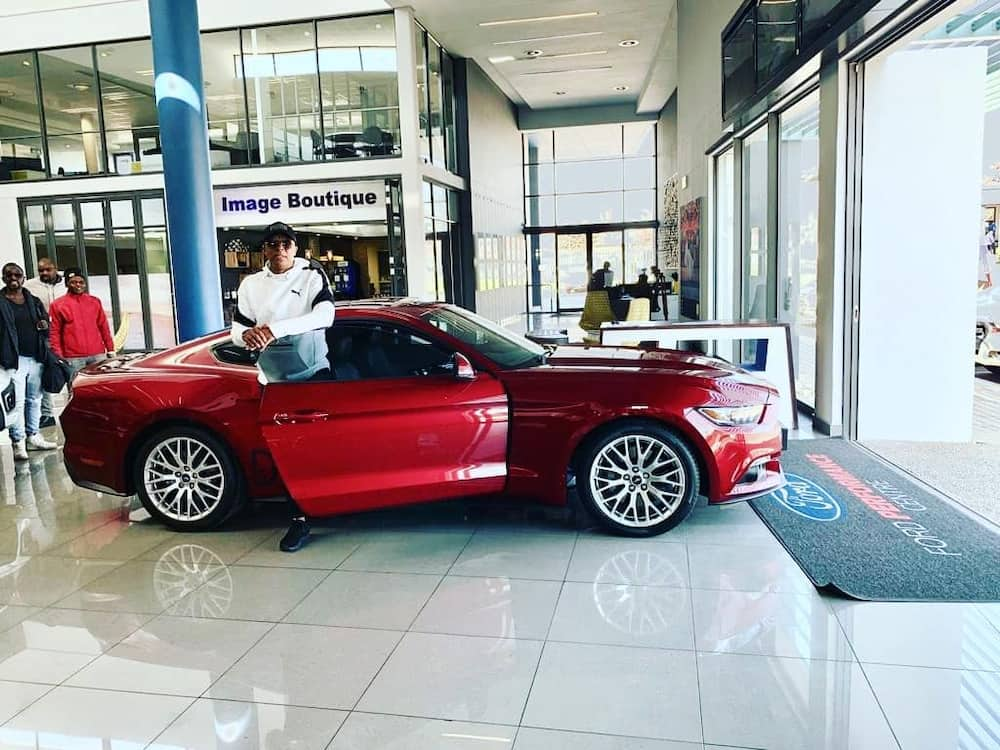 Doctor Khumalo salary
Even though there is no clear information about Dr Khumalo's salary, the available estimate of his net worth is $5 million. Like his salary, Doctor Khumalo house is not available at the moment, but judging from his net worth, he must have a mansion befitting of a king.
Current team
He was the technical director of Baroka Fc until 2018 when he was let go. He linked the necessity for his departure to his busy schedule that would not have allowed him to perform his duties as expected.
There is a commonality between Doctor Khumalo and Themba Khumalo. They are both successful South Africans who have had a positive impact on the general public.
Doctor Khumalo has earned a spot on the list of fame both in South Africa and the world. He made football a national game by contributing to South Africa's national team's glory in every game that they won. He might not have scored each goal or played in every game, but each time he played, his influence was felt in the field. Long live Khumalo.
READ ALSO: