Fifi Cooper age, real name, spouse, songs, record label, awards and Instagram
Fifi Cooper is a talented South African rapper who is calling the shots in the industry. Her style in music has played a significant role in the high number of fans that she commands. As an artist, she is passionate about what she does and has a unique way of feeding the right kind of music to her fans. Her journey, has, however, been a rollercoaster. She has gone through the test of times trying to switch from one record label to another. You might want to find out more about her experience.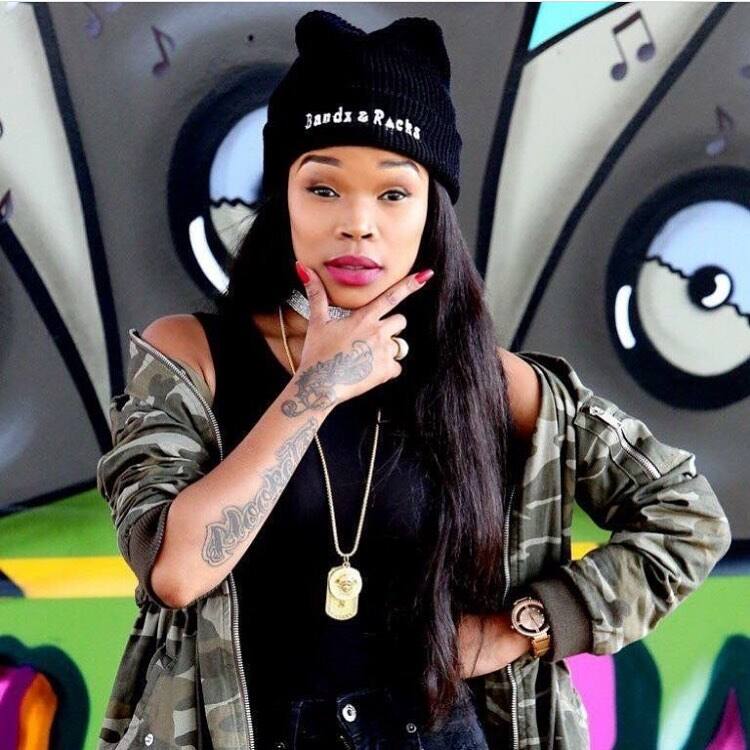 Venturing in the entertainment industry is not a smooth road to success for most people. That is one thing that Fifi Cooper came to learn during her course on the journey. Even though she was releasing hits that were selling and were doing her justice, she felt the need for change. Little did she know that her move would spark a situation that would jeopardise her career. Her biography gives more details on how she handled the issue.
Fifi Cooper biography
Apart from the music that she blesses her fans with, her biography gives more of the details about her. You might want to feed your curiosity.
READ ALSO: Sjava is rumoured to be the next star to leave Ambitiouz Entertainment
Fifi Cooper real name
The latter's real name is Refilwe Boingotlo Mooketsi even though the entertainment industry forced her to rebrand herself and go by the name Fifi Cooper.
Fifi Cooper age
How old is Fifi Cooper? She was born in Mahikeng on 23rd October 2019. As of date, she is twenty-eight years old.
Fifi Cooper spouse
The latter leads a very private life and keeps most of the sensitive matters away from social media. It is, therefore, difficult to ascertain whether she is married or not. She also does not talk about her baby daddy and whether they are still together or not.
Fifi Cooper's Child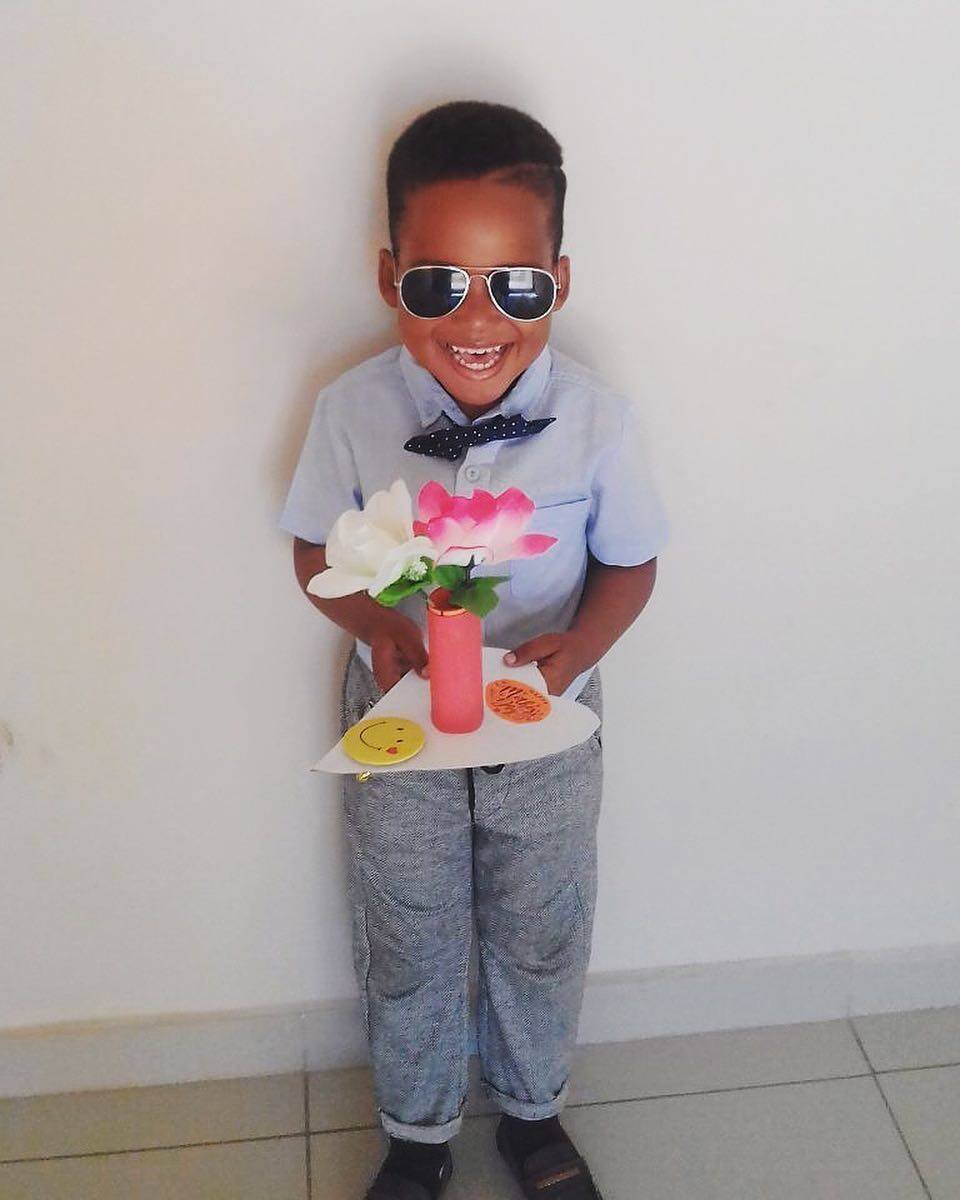 Even though she is not comfortable with sharing the details of whether she is dating or not, Fifi takes pride in being a mother. She has a five-year-old son whose name is Rasego.
Fifi Cooper music career
The latter started her music career at the age of eight. By then, she was still in Primary school. That lay a foundation for her to establish a career as an artist. In 2008, she started to venture into music as a profession. Her debut in the industry came that year when she made a guest appearance in Rebel With a Pause, an album by Mo'Molemi Motzamai.
During the first two years of her career, she was an RnB artist. She ventured into rap in 2010 and released her first rap single, which title was Chechella Morao.
Fifi Cooper record labels
In 2015, the latter signed a recording contract with Ambitiouz Entertainment, one of the most popular recording labels in South Africa. During her first year of working in the record label, she released a hit with the title 'Kisses'. The single was produced by AB Crazy.
Three years into working with Ambitiouz Entertainment, the latter came out to report that she had been making plans of leaving the record label. During an interview with DRUM, she stated that her decision to leave the record label was greatly influenced by her financial status. She went further to elaborate that she was not making any money while working with the record label. She also stated that she did not have a relation with the CEO of the label.
The scandalous departure
Her departure from Ambitiouz Entertainment was scandalous as it nearly cost her career. Months after she announced that she would be quitting working with the label, the matter ended up in court. During the final court hearing of the case, the court's ruling was in favour of the record label. That meant that Fifi would not be allowed to perform any songs that she had recorded or released while at the recording label. She was also interdicted from claiming ownership of the songs. To add to it, the court ordered her to pay for the royalties, damages as well as all the legal fees to Ambitiouz Entertainment.
The decision of the court was overwhelming for her and put her career at stake. She, however, acknowledged the effort that the EFF put in a bid to ensure that she did not lose everything. The party went ahead to challenge the decision of the court. The final verdict of the court has not been given. That, however, has turned Fifi's situation as she can perform the songs that she recorded at the label.
Fifi quit working with the label at the same time as other artists like BenchmarQ and A-Reece.
MoCooper records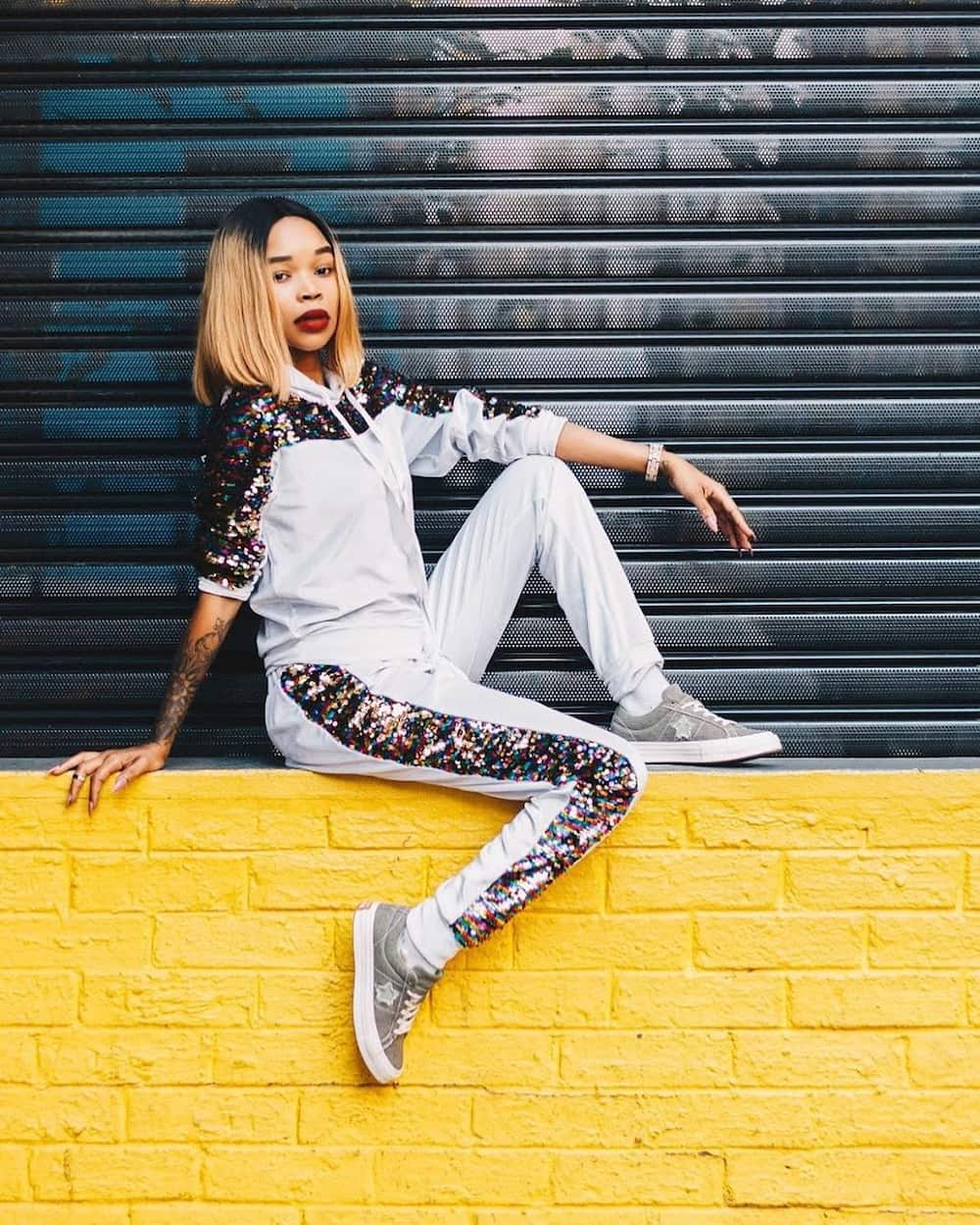 After being involved in a situation that threatened her career, Fifi opened up about prospects of starting her record label. During an interview with Touch Central, she opened up about the recording label saying:
MoCooper records is my label, and I've been saying that I want to have my record label, I feel like it's a dream of every artist and this year I want to spread my wings and fly so that's why I decided to open my own record label because I've learned a lot of things in the past two years and I've been working for 10 years now so I feel like I'm ready to be my own boss.
Fifi Cooper songs
During her career as an artist, these are some of the hits that the latter has released:
Kisses
Kuze Kuse
Monate C
Sebokolodi
Angeke
Puntsununu
Bafitlhile
Tsela
Truth or Dare
Love Letter
Sad Song
Good Girl Down
20Fifi
Thupa
Ko Ke Blomang Teng
Take Me Back
Stop
Power Of Gold
Fifi Cooper awards
Despite the hurdles that came up during her career, the latter has a record of hits loved by her fans. Fifi Cooper 'Take me back' is the latter's album that she released in 2018. The album has had a significant influence on the number of fans that she has accumulated.
Not only has she earned thousands of fans but also bagged a couple of awards. These are the awards that the latter has received so far:
Best Newcomer during the 15th edition of Metro FM Music Awards held in 2015;
Her album, 20FIFI, earned her the title of the Best Female Album during the 15th edition of the Metro FM Music Awards in 2015;
20FIFI earned her the title of best Best Produced Album during the 15th Metro FM Music Awards in 2015.
Fifi Cooper Instagram
Amidst the test of time that the latter has been through, Cooper finds pride in her fans. They have been supportive despite the unstable condition that she was in. Her Instagram account commands a whopping 584,000 followers.
Fifi Cooper's car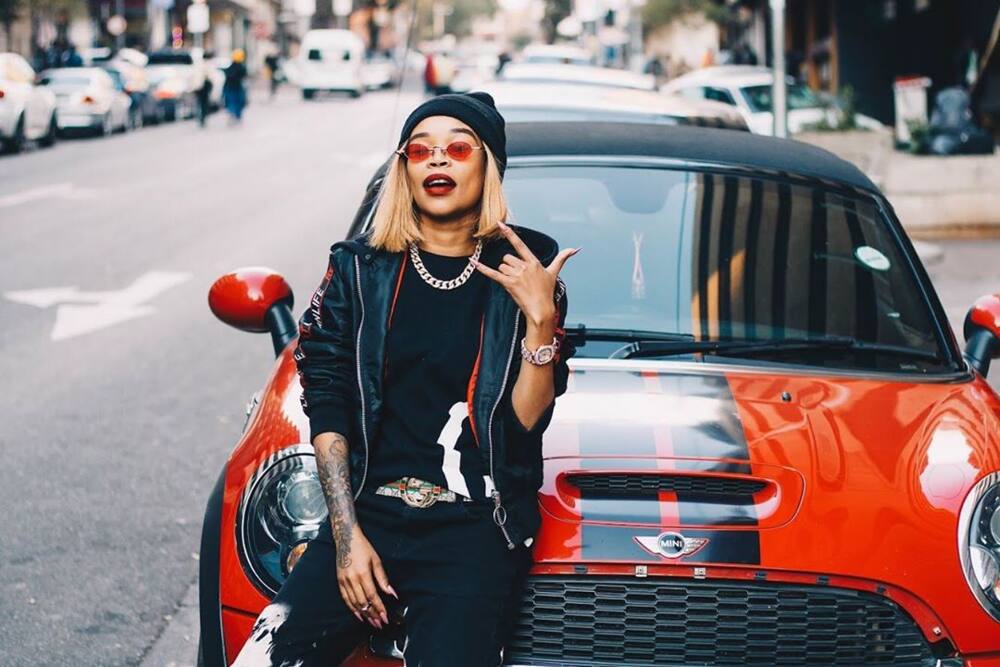 In 2017, the latter gifted herself her dream car. She has a mini-cooper. And she treasures it.
Fifi Cooper cell phone number
As an artist, the latter has made her contact details available. You could reach out to her for bookings through 0813401356.
Fifi Cooper is a resilient lady that has stood the test of times to maintain her position in the industry. She has proven to be a courageous lady who would do all it takes to guard her career.
READ ALSO:
The best female rappers in South Africa
LaSauce reveals more mismanagement at Ambitiouz Entertainment
Gigi Lamayne showered with love and praise from fellow rappers
Source: Briefly News