Eminem biography, age, ex-wife, net worth, songs, albums, cars, and houses
Eminem is a boss in every right. Very few people have won both a Grammy and an Oscar and he is one of them. He has come a long way from living in a trailer with his mom to owning a comic book collection worth over $1 million adding onto his massive net-worth. Here, we take a look at his net worth, toys, ex-wife, history, scandals, and more.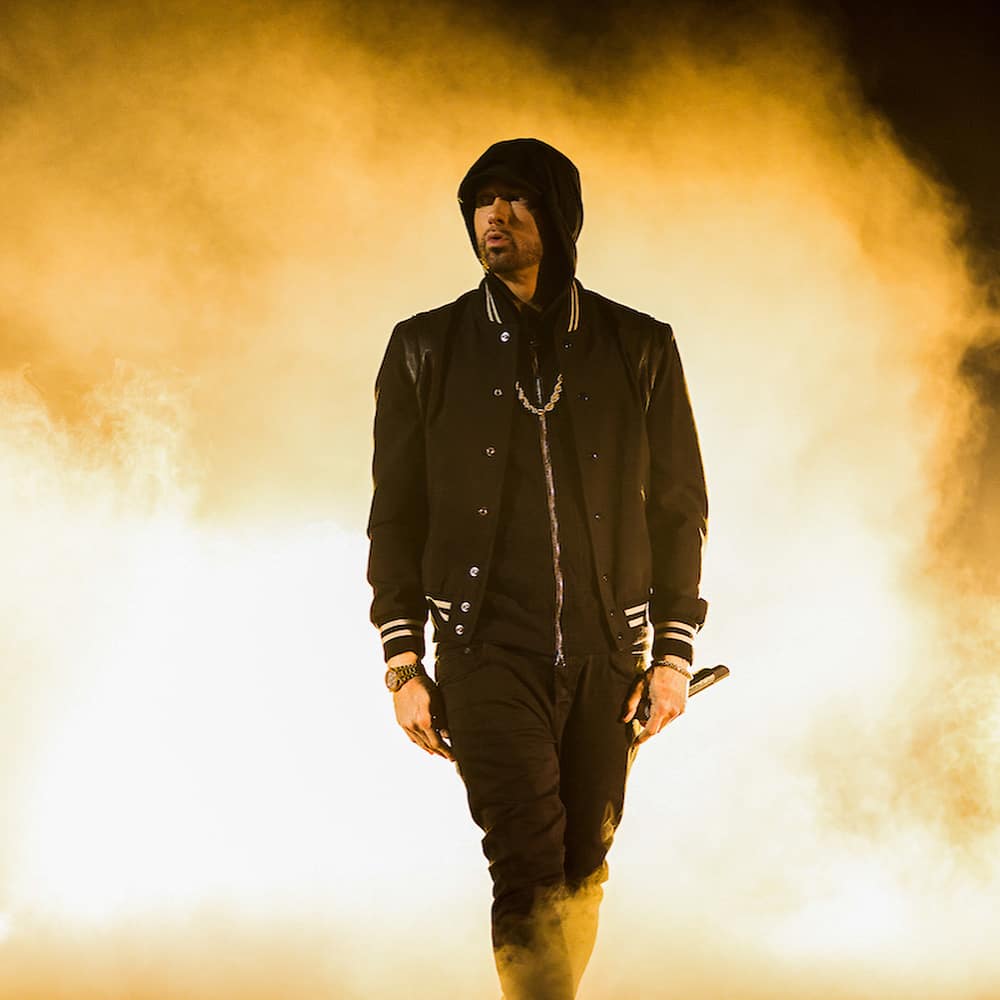 Eminem had a turbulent upbringing, but he used this pain to take his music to another level. He connects with audiences worldwide, gaining respect and controversy in equal measure. He wears the crown for having the fastest-selling studio album for a solo artist in the US. If you are curious to know everything you need to know about him, this article is just for you.
Eminem profile
Eminem real name: Marshall Bruce Mathers III
Born: 17th October 1972. (48 years old in 2020)
Stage-name: Eminem
Nicknames: Em, Double M, M&M, B Rabbit
Profession: Rapper, Producer, Actor
Favorite rappers: Tupac Shakur, Jay Z, Dr Dre
Eminem Instagram: @eminem
Twitter: @Eminem
Facebook: @eminem
Eminem biography
These are the fascinating details about the award-winning rapper:
Eminem age
For those asking how old is Eminem, Eminem; born Marshall Bruce Mathers, was born on 17th October 1972. As of date, he is forty-seven years old.
Eminem family
His grandmother, Betty Hixson, was born in Highland, Kansas. At only 14, she married Nelson, and in 1955, she gave birth to his mother, Debbie. She met Marshall Mathers Jr in 1970. The two played together in a band called 'Daddy Warbucks'. The couple eloped, and two years after they met, the great rapper was born.
Eminem Father and his father figures
His dad left his mum shortly after his birth. Em wrote letters to him, but they always came back marked 'Return to Sender'. In a letter to a newspaper, his father claimed that it was his mother Debbie who had kept them apart all those years. His dad died very recently on 26th June 2019 after a heart attack.
His uncle, Ronnie Polkinghorn, introduced the legend to rap, and he played for him Ice T's Reckless. He was also inspired by the Beastie Boys. The fact that they could be themselves gave him the confidence to enter the rap game as a white rapper.
Eminem ex-wife
Em met Kimberly Anne Scott thanks to his mother, who took care of foster kids for the state of Michigan. She was 13, and he was 15. They started dating in 1989, and in 1995, they had a beautiful daughter together named Hailie Jade.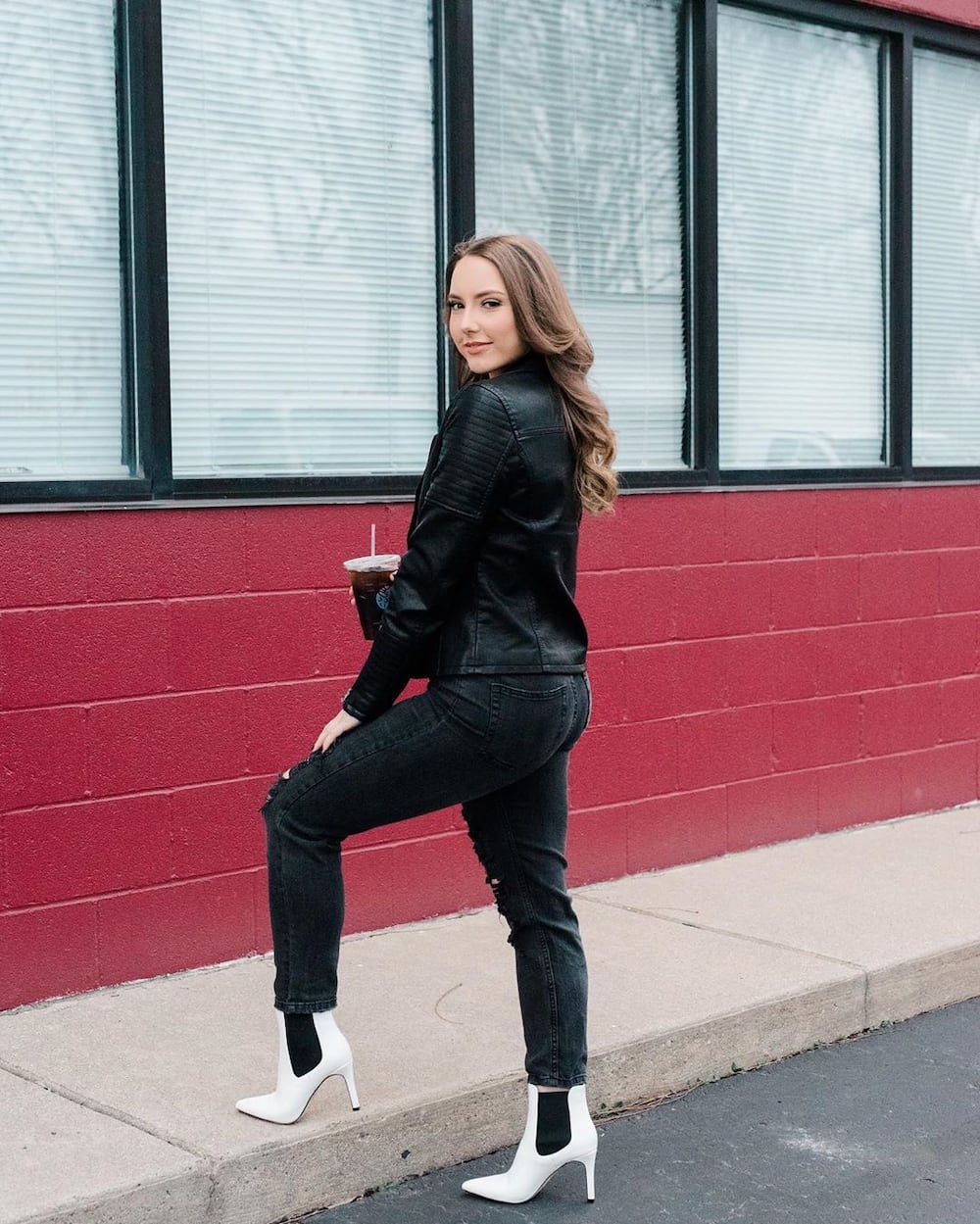 They were separated for a year after Eminem daughter was born. After getting back together, they tied the knot in 1999 only to get divorced officially in 2001. In January 2006, they remarried but only for three months when they got another divorce. He has even sung a song called 'Kim' about his beloved baby mama.
He has two non-biological daughters. The first is Alaina Marie Mathers, who is the daughter to Kim's sister and Whitney Scott Mathers, who is Kim's daughter with tattoo artist Eric Hatter.
Eminem net worth
How much is Eminem worth? Eminem net worth 2020 is $230 million. He currently stands in the list of the ten richest rappers and Hip Hop artists.
What is the source of Eminem's wealth? This article highlights how he makes his fortune and how he spends it. We look at his cars, watches, private jets, mansions, and the last item that will be a surprise to many.
READ ALSO: Precious Kofi age, husband, divorce, parents, blog, TV shows, and Instagram
Eminem songs
In January 1993, his future manager, Paul Rosenberg, got him a gig at 'The Rhythm Kitchen'. His close friend Proof supported him by sneaking him into Osborn High School cafeteria to rap. DeShaun Dupree Holton, also is known as 'Proof', died in 2006. The rapper immortalized him in a song called You're Never Over.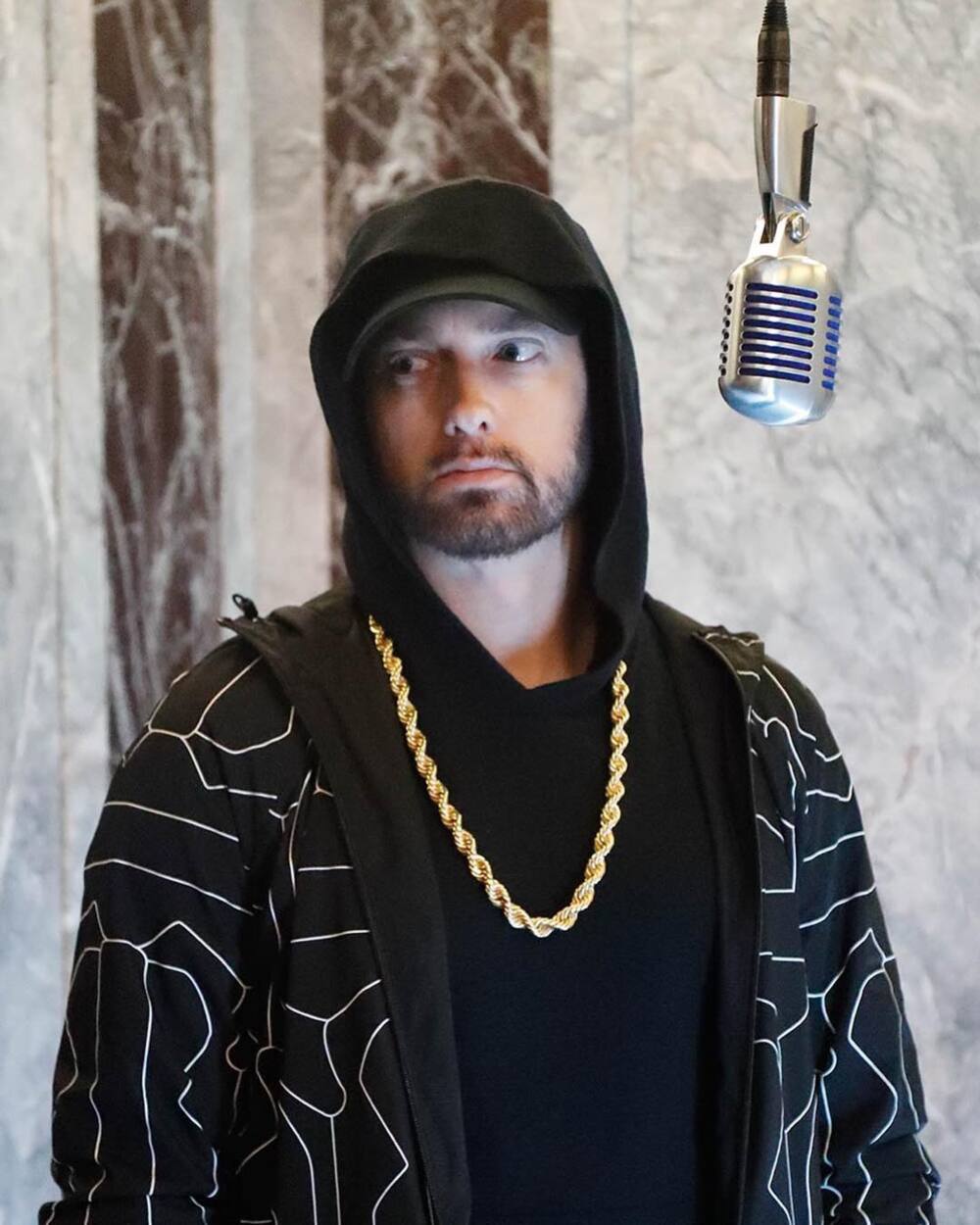 As an upcoming artist, he opened for groups like the Wu-Tang Clan. He also battled Kid Rock at a record shop where Kid Rock was signing albums.
Throughout his career, his songs have attracted millions of fans. These are some of Eminem songs that have made him prominent: Stan, Please Stand Up, Not Afraid, Rap God, Mockingbird, and Lose Yourself, which won him an Oscar (8 Mile Best Original Song).
Eminem albums
Eminem albums ranked from best to worst according to Billboard.com:
The Marshall Mathers LP (2000)
The Slim Shady LP (1999)
Encore (2004)
The Marshall Mathers LP 2 (2013)
The Eminem Show (2002)
Recovery (2010)
Revival (2017)
Relapse (2009)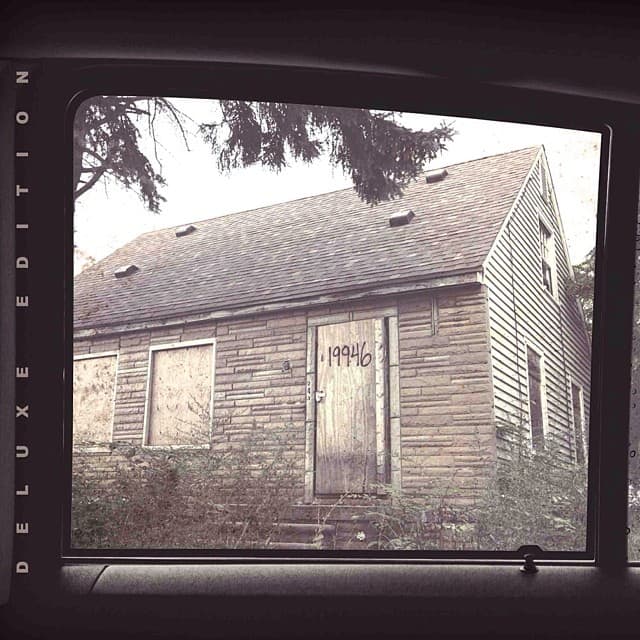 Other notable works include his debut album Infinite (1996) and the Slim Shady EP, which launched him to fame. His most recent album is called Kamikaze (2018).
From Eminem album sales, he bags at least 11% of the total revenue. This figure translates to approximately $69 million as of date. Apart from the sale of his albums, he earns a lot from his concerts. According to his manager, he takes home at least $81 million from tours and concerts, and this translates to 15% of the total earnings.
Comics and arcades
Die-hard fans know about his love for comics. He even used to draw comic characters at a young age. Those close to him believe it was his way of escaping the challenges that he faced at the time.
His character 'Straight Up' became a character in the Punisher brand. Em was also featured in a variant cover of Mighty Avengers 3 that showed Iron Man chilling with him on a porch from the MMLP album art. His collection of comics includes the coveted 'Amazing Fantasy # 15.
Eminem endorsements
Eminem has also made a fortune out of the endorsement deals that he has signed. He has worked with brands such as Chrysler, Brisk, Beats by Dre, Cassio, G-Shock, to mention a few.
He also makes a lot of money from being an influencer on some of the social media platforms like Instagram and YouTube. For every sponsored post that he makes on his Instagram account, he makes between $51,242 and $85,403. Eminem Vevo channel earns him close to $1.7 million while his self-titled channel makes him approximately $51 million.
Eminem awards
His genius lyrics have earned him 44 Grammy nominations 15 of which he won. He has also won in platforms like MTV Awards, People's Choice, Billboard Music Awards, American Music Awards among others.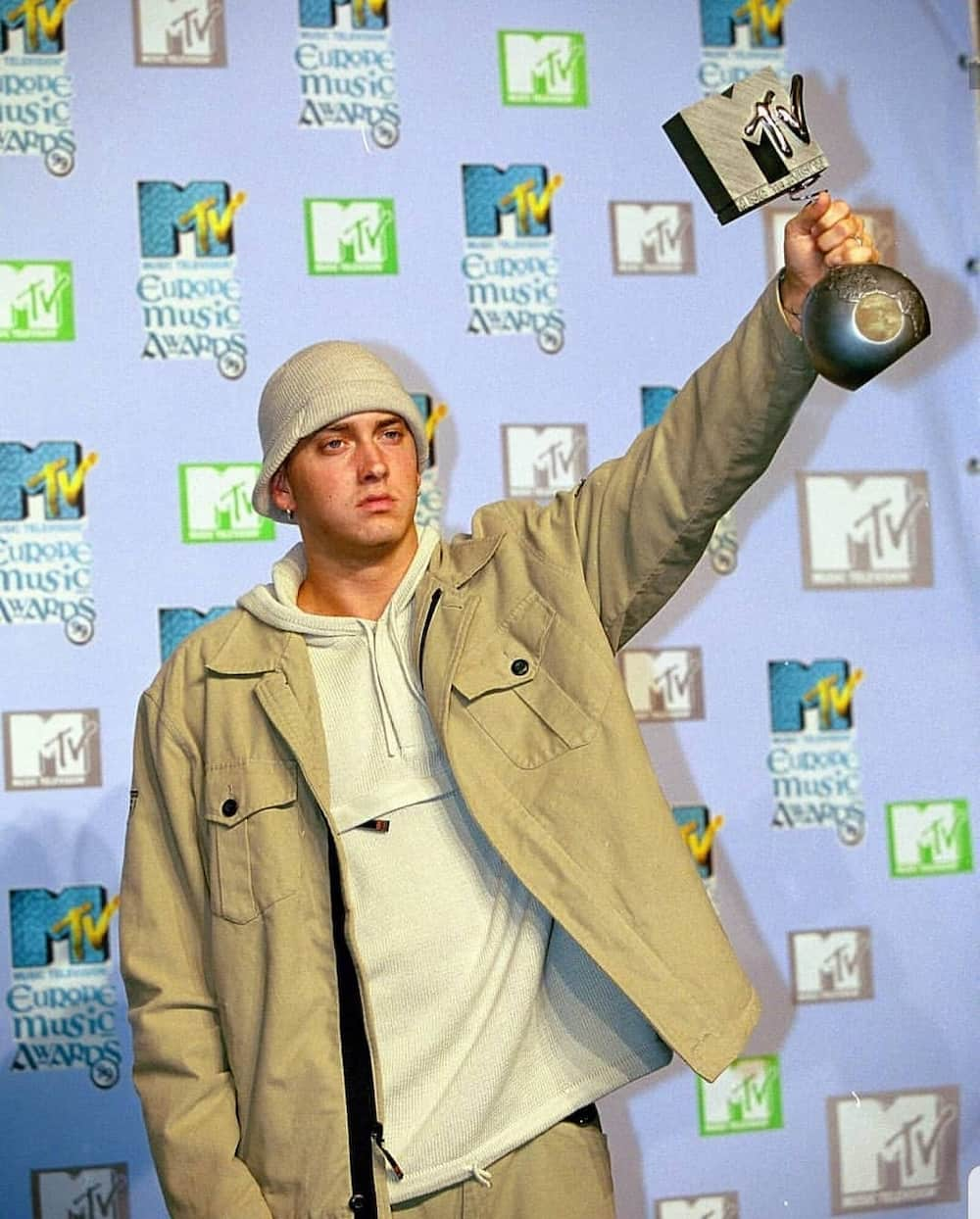 He also holds eleven records in the Guinness Book of World Records.
He shocked the audience during 2020's Oscars awards when he performed Lose Yourself, a hit that won him an Oscars award in 2003. During an interview, he stated that his performance was a way of making up for missing the event in 2003 because he had not anticipated that he would be a winner that night.
Eminem movies
He made a name for himself in Hollywood when he won an Academy Award for Best Original Song (2003, Lose Yourself - 8 Mile). He has also appeared in other movies like Funny People. Music is where he excels, and, as a result, he has developed the Soundtracks to hits like Fast 5, Venom and Cradle 2 the Grave.
Eminem houses
Eminem house is situated in Clinton, Michigan. He purchased the 8,900 square-foot home in 2000, and it cost him$1,483,500. The house boasts of a fountain, a large driveway, and the most classic aesthetics. The security of the neighbourhood is entirely guarded.
He sold his second home which was situated in Rochester Hills section of Detroit. He had bought the home at an estimated cost of $4.75 million, and fourteen years later he sold it for less than $2 million.
Eminem cars
Most celebrities have shown an obsession with cars. Eminem is not an exception. He owns some of the most flashy rides. These are the most expensive beasts in his collection:
Ferrari 430 Scuderia
This is a sports car that is powered by a V8 engine. It has an estimated worth of $250,000.
Ferrari 575
This beast has an estimated worth of $126,280.
Audi R8 Spyder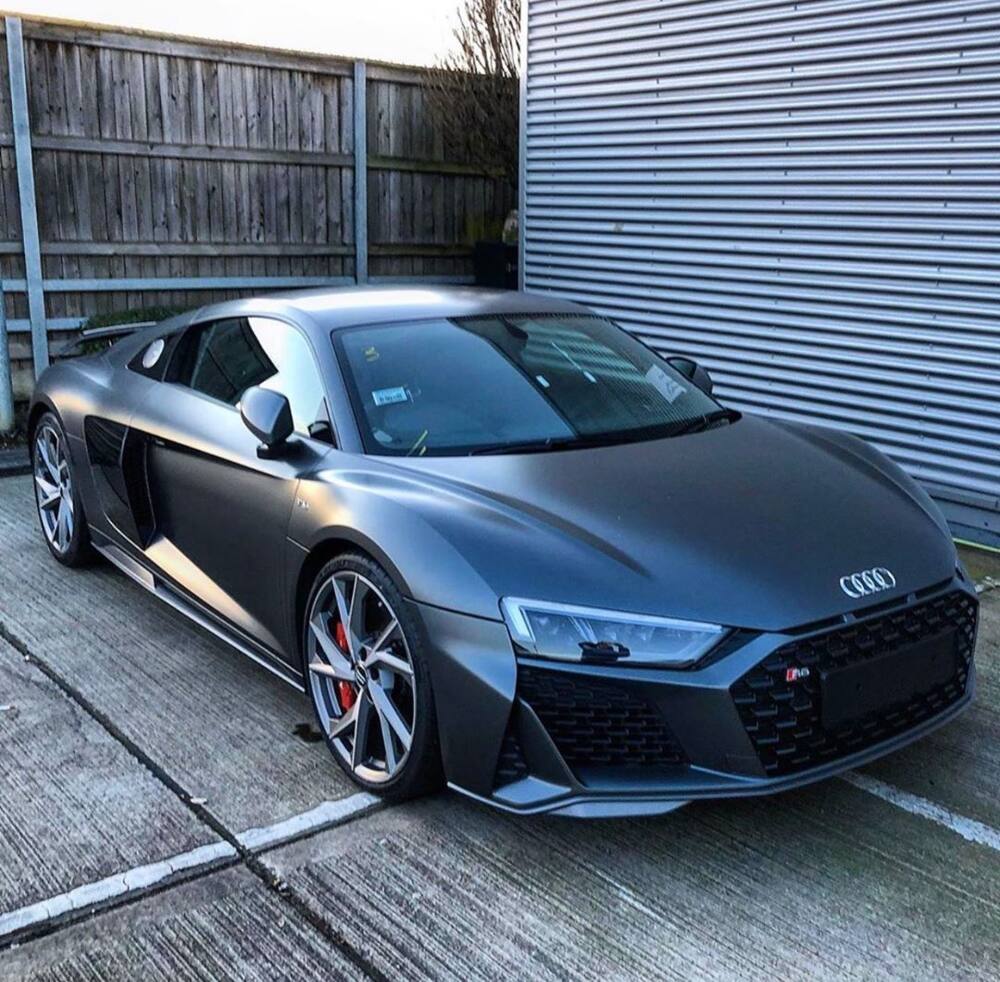 This vehicle has an estimated worth of $169,900.
Apart from these vehicles mentioned above, these are the other expensive rides that make up Eminem's collection:
Ferrari 599 GTO
Lamborghini Aventador
Porsche Carrera GT
Ford GT
Porsche 911 GT3 RS 4.0
Porsche 911 GT2 RS
Porsche 911 Turbo
Watches
One of his first expensive purchases was a Rolex watch. He called his manager to confirm if he could buy the alluring timepiece. He didn't want to splurge before making sure his daughter's college bills were met. At the time, he was worth millions.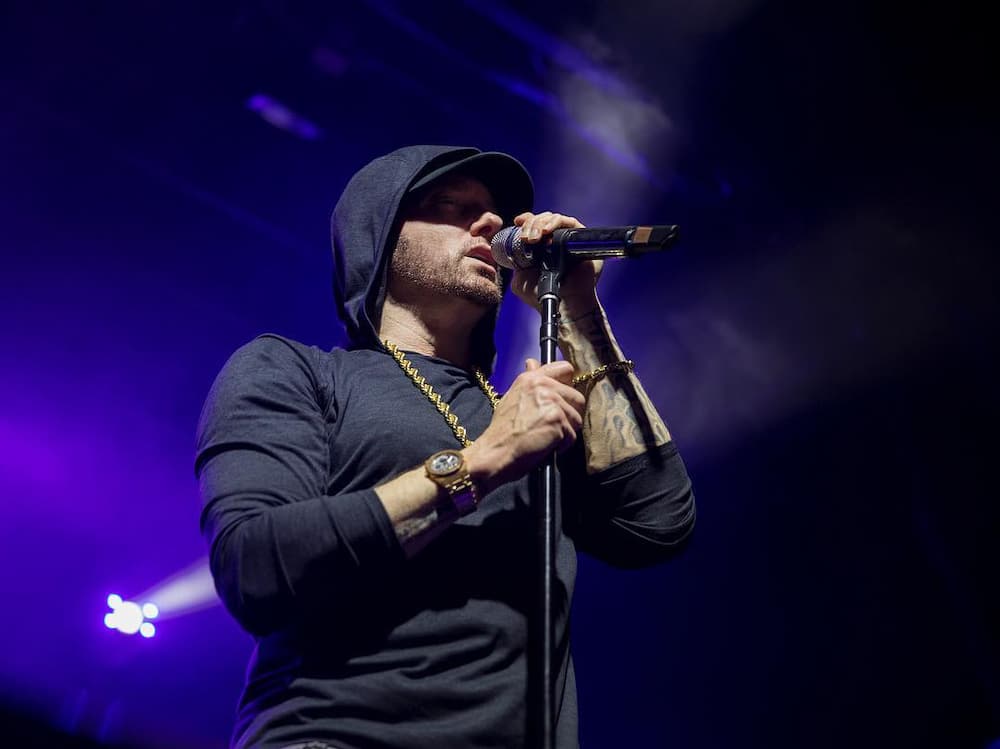 His sense of style has come a long way, and he now wears a white gold Rolex. You can see the flashy, posh Eminem Audemars Piquet Royal Oak above.
Jets
He spends a lot of his time in private jets as a result of all the touring he does. In 2018, he went the extra mile and chartered a private jet for Bebe Rexha to get her to perform at Coachella. The two had not even met, but Em loved her music.
Eminem charity work
Despite his hefty paycheck and expensive lifestyle, Eminem is actively involved in charity works. He supports a couple of projects and organisations among them: ninemillion.org, Downtown Boxing Gym Youth Program, Marshal Mathers Foundations, Small Steps Projects, Eight Mile Boulevard Association, to mention a few. Marshal Mathers Foundations is an organisation that supports the less fortunate and the youths at risk.
READ ALSO: Lebohang Mabe scandal, boyfriend, parents, business, and Instagram
Eminem contacts
He continues to inspire the world having over 30 million followers on Instagram and more than 20 million fans on Twitter, not to mention his over 80 million Facebook followers.
Eminem is a rap icon who has managed to overcome challenges like poverty, abuse, pill addiction, racism, and even loss of loved ones. His raw talent has earned him respect and numerous awards. For those who think that the rap god's time is up, think again. He is not only one of the best rappers alive but also one of the greatest rappers of all time.
READ ALSO:
Nico Matlala age, wife, education, company, cars, and Instagram
Zwai Bala age, ex-wife, brother, parents, songs, albums, music groups, and Instagram
Yasmine Bleeth then and now photos
Linda Sokhulu age, child, husband, parents, education, TV shows, movies, nominations, awards, and Instagram
Source: Briefly News