Complete guide to South African newspapers and their significance
We live in an era where periodic publications are still a mainstream source of reliable information across the world. The authenticity and command of different newspapers are far-reaching and impactful, even in the wake of social media, as it was the case some decades back. South African newspapers rank highly for their enriched composition of local and international news. These renowned digital and print newspaper outlets are prevalent in modern times for their well-founded mass command and informative content.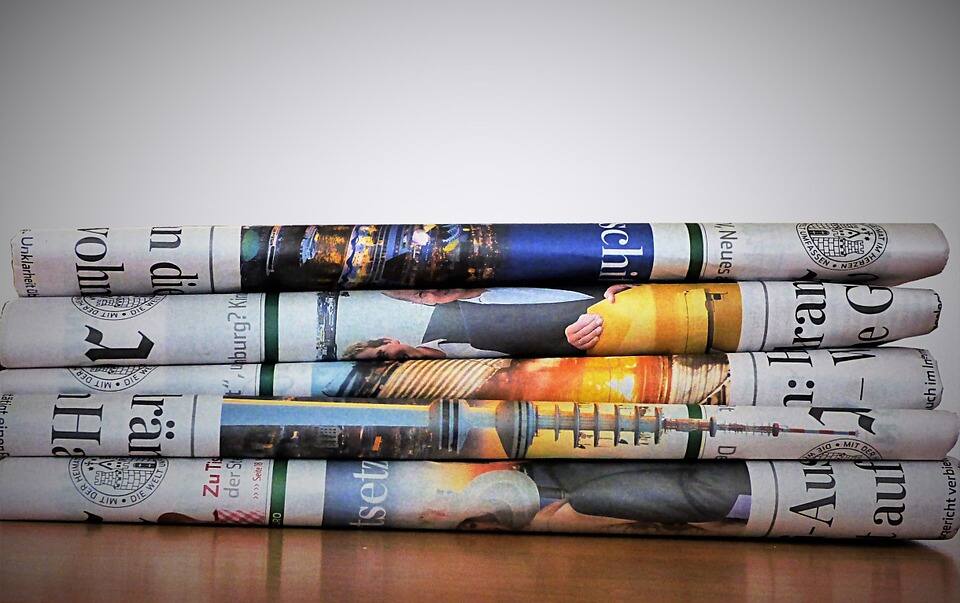 South Africa is home to some of the best and diverse press releases covering trending news among them urban, political, and business dailies. SA newspapers are uniquely famed for their cutting edge take into daily and weekly editions. It is no coincidence that South African newspapers enjoy a higher reception across the borders for their comprehensive business reports, political reviews, and entertainment briefs with excellent journalistic standards.
READ ALSO: Everything you need to know about SAPS ranks
A complete guide of newspapers in South Africa
Publications are a daily treat for South Africans who love to stay informed with current affairs, among them latest developments. While some newsrooms publish up to seven prints a week, others exclusively publish weekend editions on trending news sites South Africa.
1. Business Day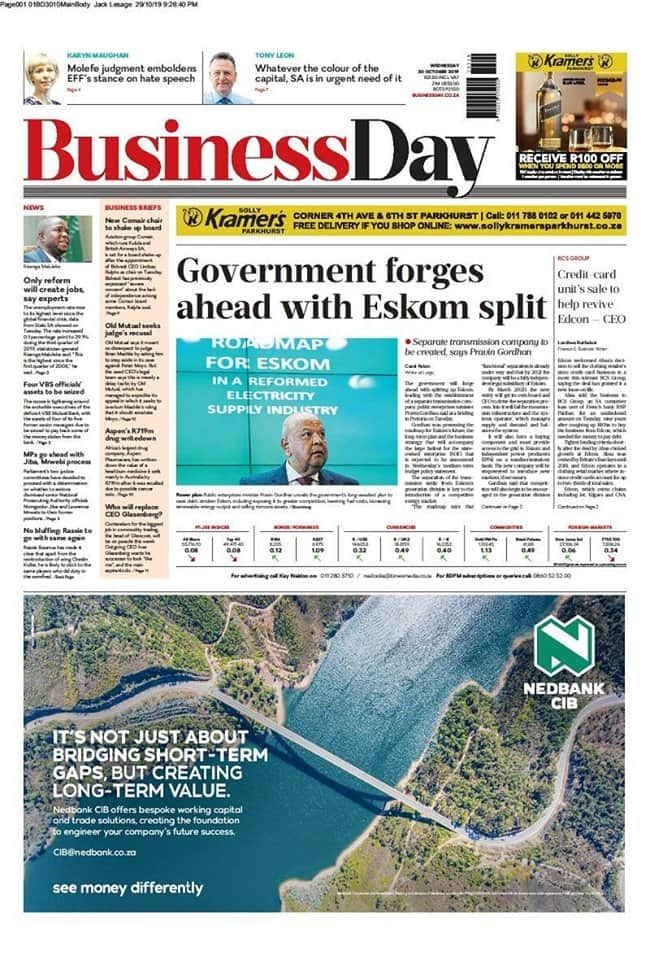 This BDFM owned newspaper runs under the control of former Times Media Group, Tiso Backstar Group. The stream enjoys a vibrant readership of about 114,000 in the English dialect. This is a prevalent business newspaper for its authoritative approach to corporate news, economic policy, financial markets, corporate governance, and black economic empowerment.
2. Beeld
The newspaper is dominant in Gauteng, North West, KwaZulu-Natal, Limpopo, and Mpumalanga, where it is distributed six days a week. This Media24 owned paper has been releasing mind-blowing publications in the Afrikaans dialect since 1974, garnering about 68,000 circulations and more than 441,000 readers. The newspaper portal is readily accessible online for an endless stream of latest stories.
3. Die Burge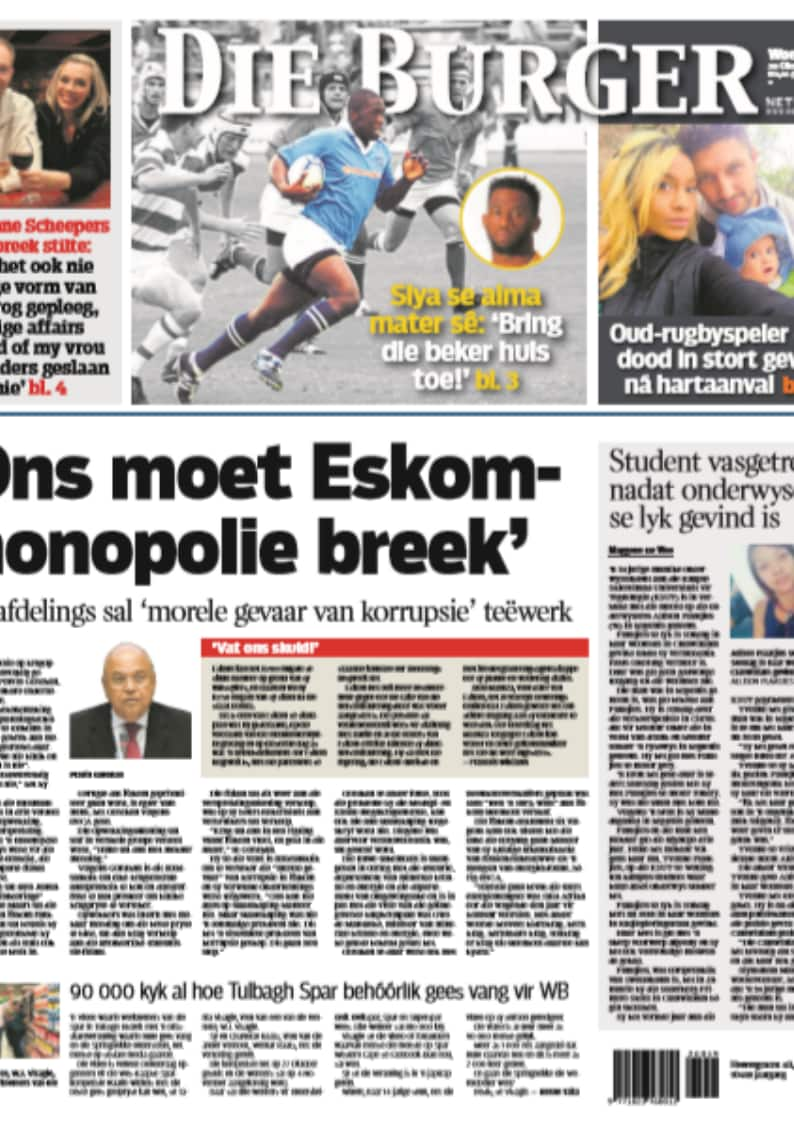 The daily Die Burger has been in existence for more than a century now, publishing trending news six days a week in the Afrikaans dialect. The paper features Western Cape but enjoys a good readership of above half a million in both eastern and western parts of Cape. Media24 claims ownership at Die Burger, which is now accessible online.
4. Cape Argus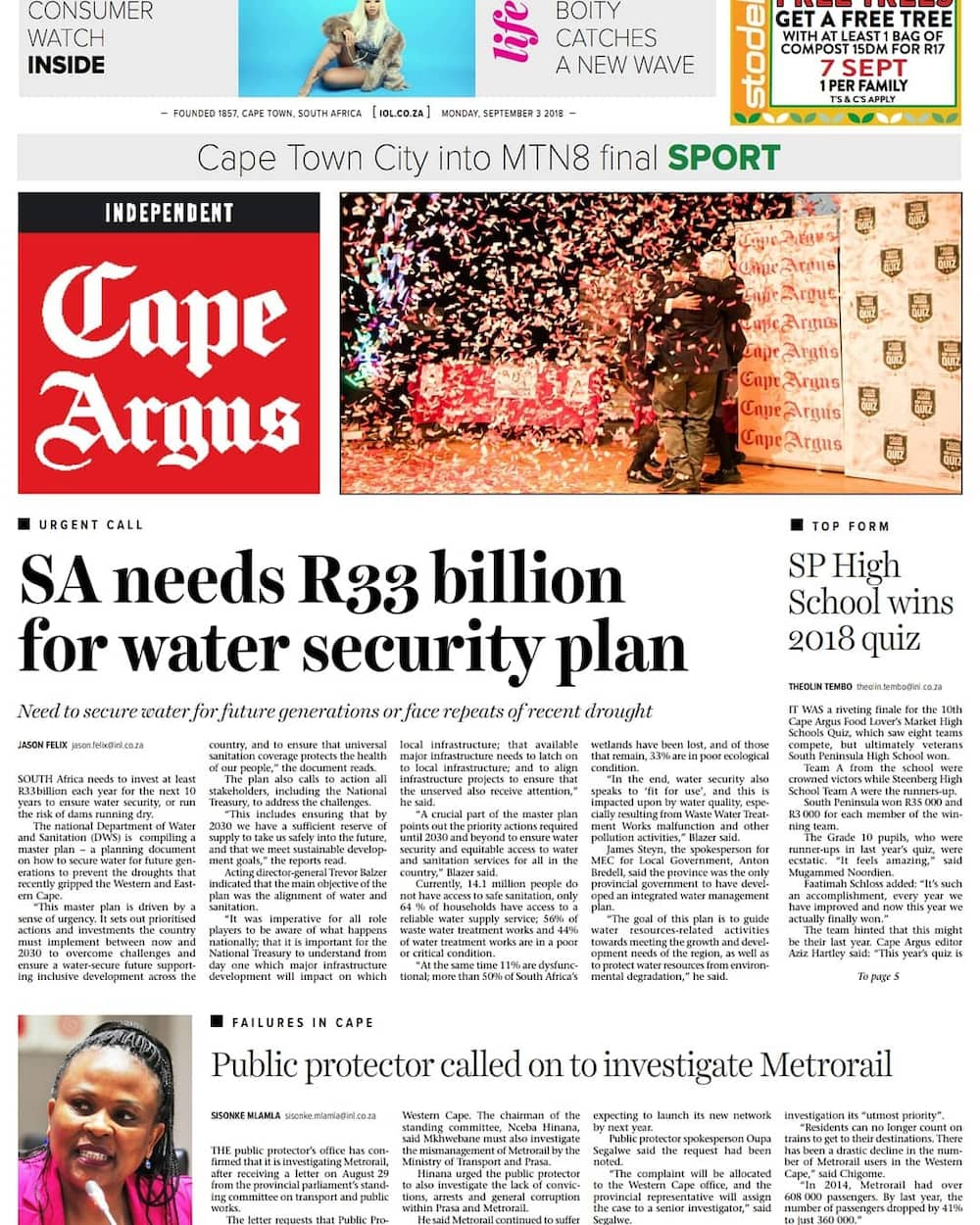 For the past one and half centuries, Cape Argus has remained an influential English newspaper in Cape Town and beyond. The paper continues to grow after its re-launch in 2012 as a tabloid. With a readership of about 294,000, it is no doubt that Cape Argus is the best press release in the region. The paper is a favourite weeklong edition and is now online.
5. Cape Times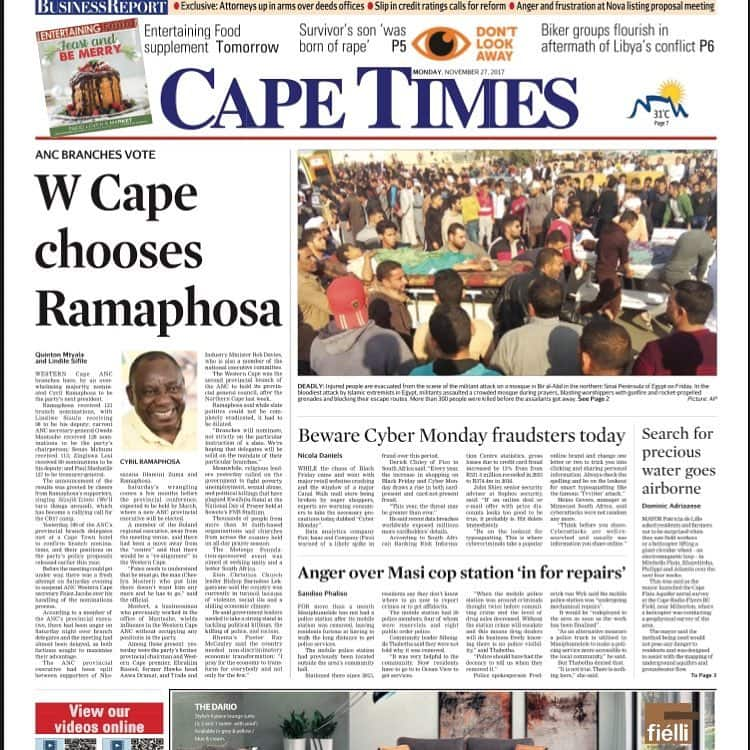 The paper has remained influential in the South African news sphere since its founding in 1876. This independently published paper target of middle-class residents of Cape Town where it has registered readership of more than 250,000 in the English language.
6. The Citizen
This is a Gauteng centered newspaper that is published six days a week. Caxton&CTP claims ownership at The Citizen, which is an English based paper with over 450,000 readers. The paper is critical about sports, business, racing, and trending news.
7. Daily Dispatch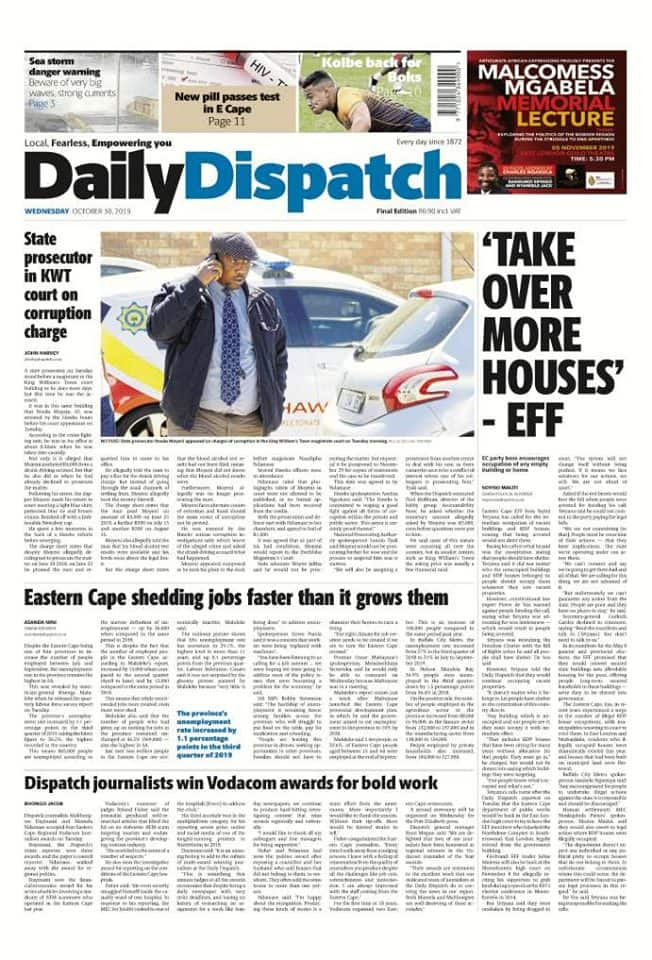 Daily Dispatch recorded its first publication in 1898 and is under the ownership of Times Media. The paper targets Eastern Cape readers who now exceed 240, 000.
8. Daily News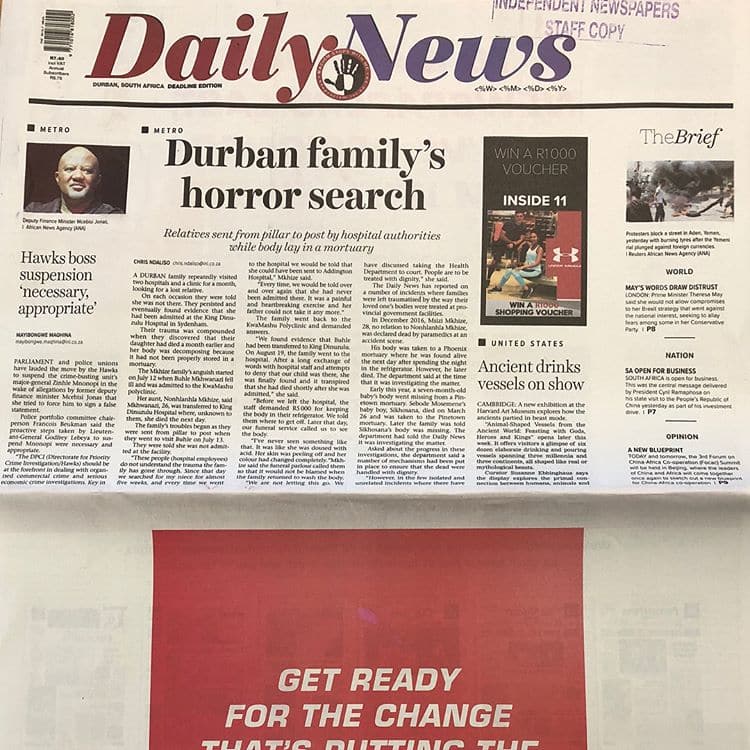 The newspaper has been in existence since 1878 when its debut publication entered the South African news sphere. Daily News is among the best Durban newspapers controlled by Independent Newspapers South Africa. Daily News is also an English paper with about 300,000 readers.
9. Daily Sun
The newspaper is among the most influential South African daily publications exclusively targeting working-class persons. The tabloid is thorough about gossips, current developments, and local news reaching more than 5.6 million English readers. On the other hand, the Sunday Sun reaches more than 2.6 million readers on average. Daily Sun is the fastest growing and arguably the largest in its category under the ownership of Media24.
10. Daily Voice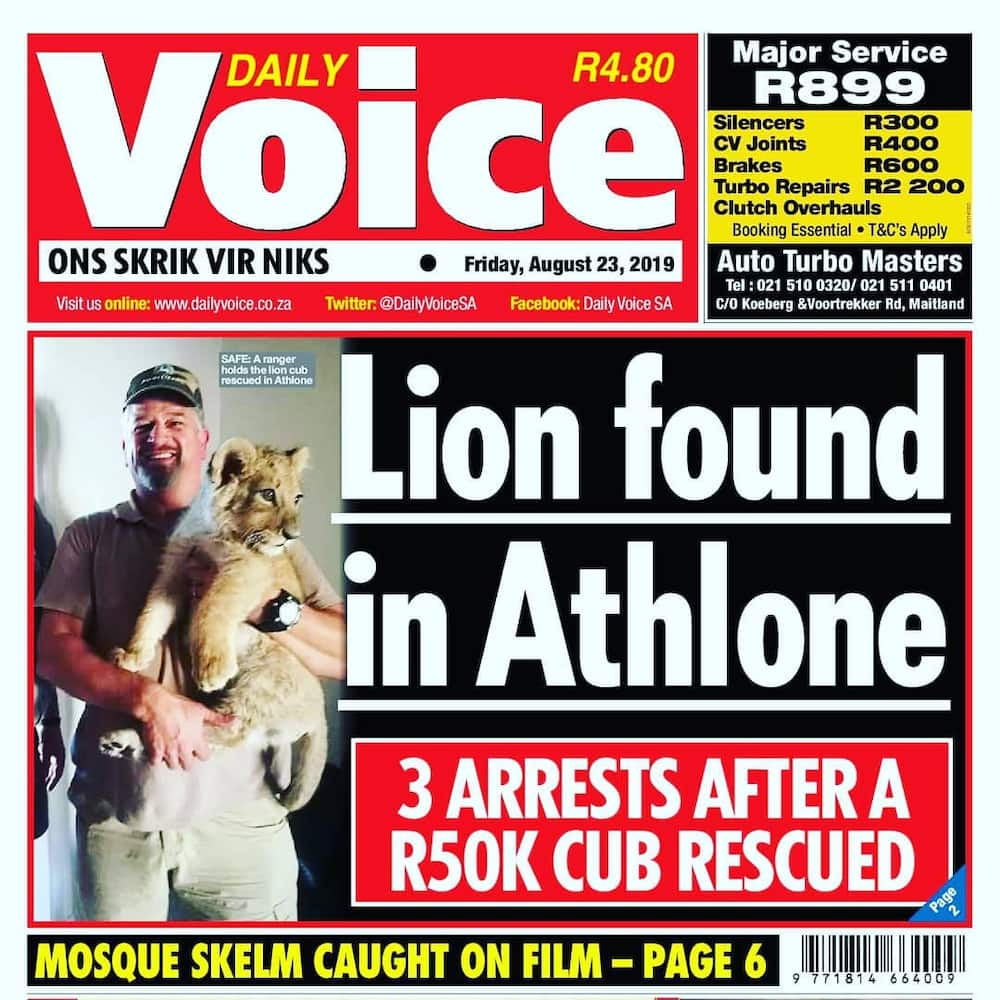 Daily Voice is centrally focused on Cape Flats workers and circulates the motto "Ons skrik vir niks!" The newspaper is available in both Afrikaans and English languages, and it has more than 463,000 readers. Independent Newspaper claims ownership at Daily Voice.
11. Diamond Fields Advertiser
The paper has been releasing trending news since it was established in 1878. The paper mainly focuses on Northern Cape communities, which are sparsely populated. Diamond Fields Advertiser is a Kimberly based paper with more than 76,000 readers.
12. The Herald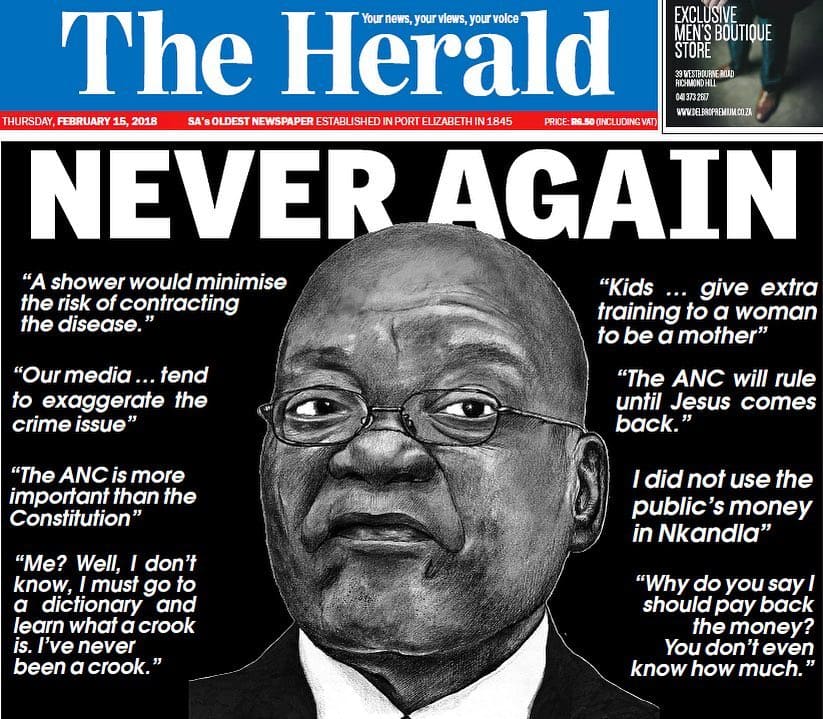 The Herald is among the most famous newspapers in the country under the ownership of Times Media. It has garnered more than 257,000 readers.
13. Isolezwe
Isolezwe focuses on Middle-class isiZulu speaking residents of KwaZulu-Natal and is under the ownership of Independent Newspapers. Isolezwe enjoys a readership of about 943,000 besides best seller weekend editions.
14. The Mercury
The Mercury is a paper that is enriched with the latest developments in business and financial news, and it has about 235,000 readers.
15. Pretoria News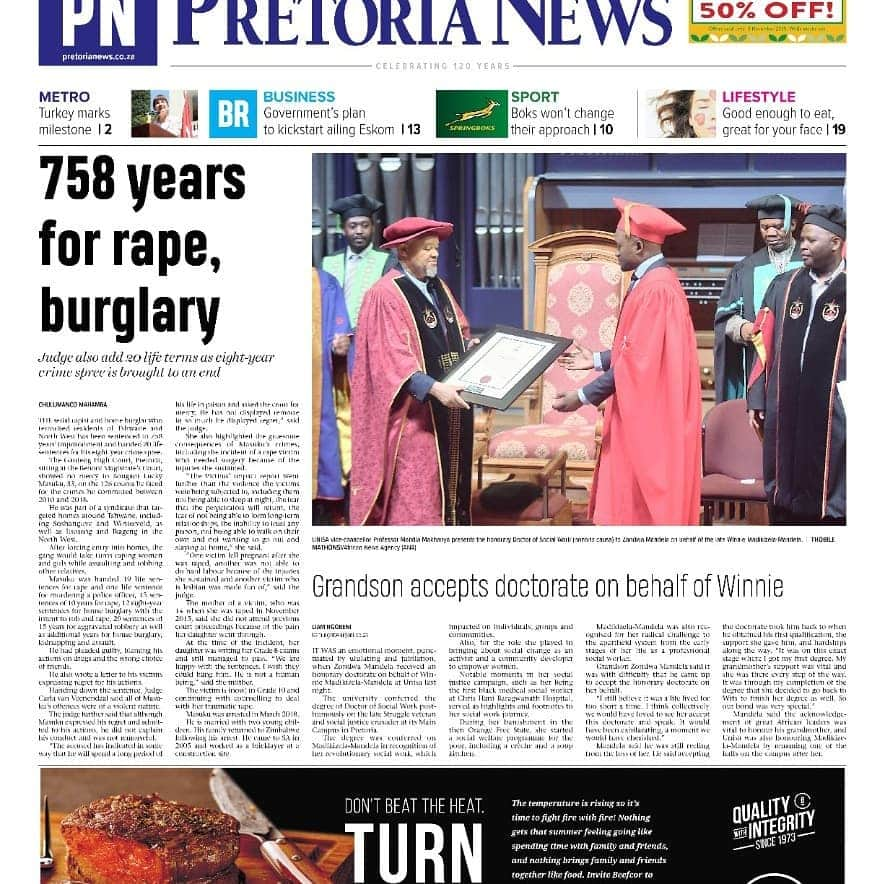 Pretori is the main rival against the Daily Sun, which also targets English speaking blacks in the country. This Tiso Blackstar Group-owned newspaper has over 1. 6 million readers. at 000 readers.
16. Son
This South African daily is highly provocative on matters relating to sports, scandals, and sex. The paper has over 1.1 million English readers and is under Media24.
17. Sowetan
Sowetan is the main rival against the Daily Sun, which also targets English speaking people in the country. This Tiso Blackstar Group-owned newspaper has over 1.6 million readers.
18. The New Age
The New Age newspaper was publishing for close to eight years now under the ownership of TNA Media, which is closely affiliated to the African National Congress (ANC) political party. The English paper had close to 110,000 readers, and was rebranded to Afro Voice in 2018.
19. The Star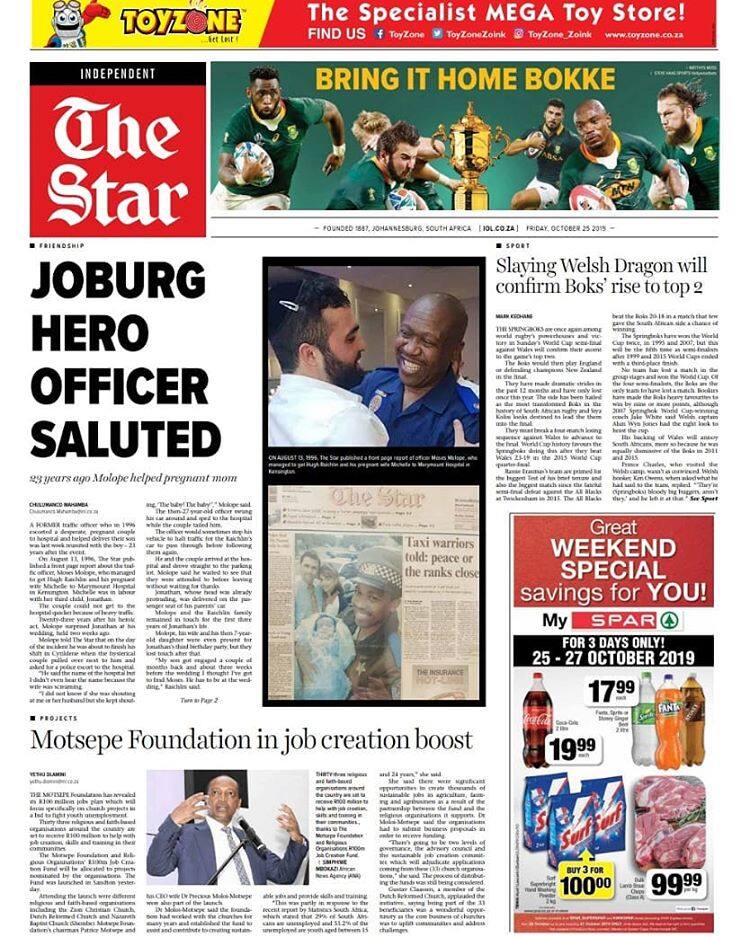 The paper is published in Johannesburg and widely distributed to the rest of the country. Independent Newspapers claims the founding ownership at The Star since 1887. This English paper has more than 615,000 readers.
20. The Times
This easy and quick to read paper is closely linked to Times Media and is published in the English language for its close to 300,000 readers.
21. Volksblad (Daily)
The paper is among the earliest Afrikaans publications in the country. Since its founding in 1904, Volksblad has grown to become a mainstream news anchor in Northern Cape and Free State. This paper runs under the ownership of Media24 with a readership of about 155,000.
22. The Witness
English readers from KwaZulu-Natal love this newspaper, enabling it to amass a readership exceeding 134,000.
23. City Press
The paper is thorough about the black market and targets English speakers. Both the South African Associated Newspapers and Jim Bailey claim ownership in City Press, which has an overwhelming readership of about 1.8 million.
24. Ilanga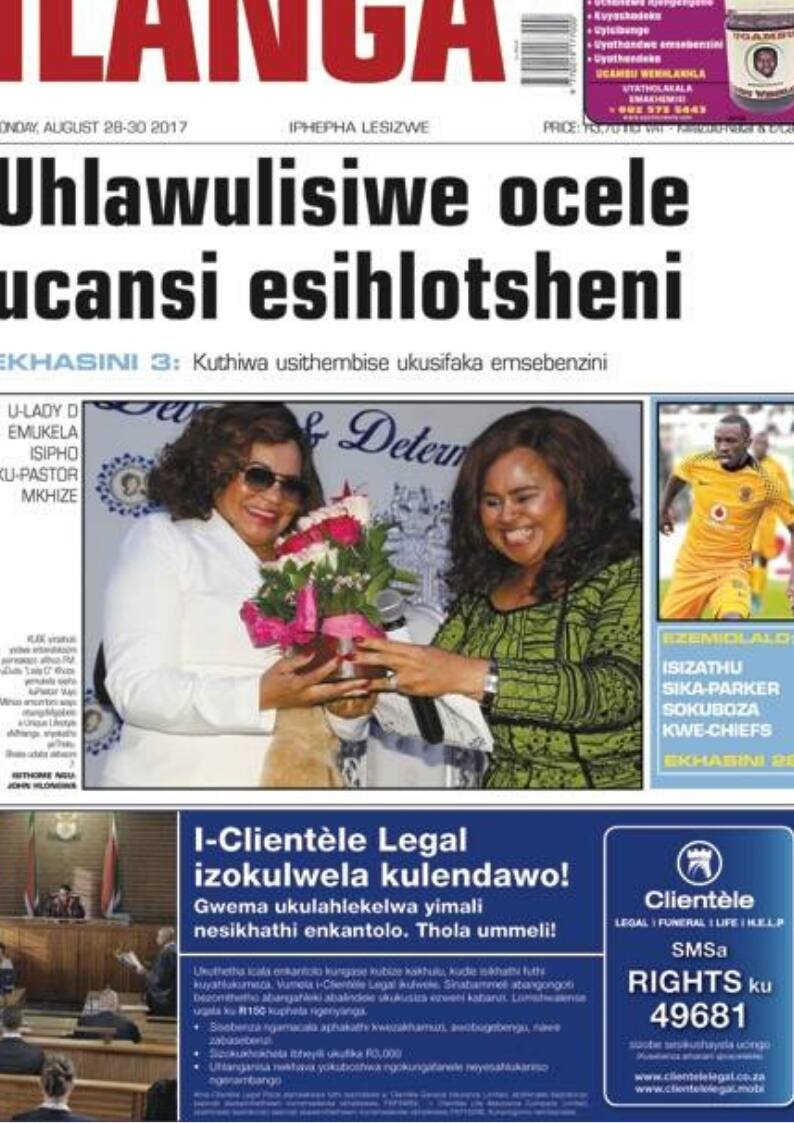 The paper is published a couple of times a week in a tabloid format. Ilanga is particularly interested in protecting the cultural and historical heritage of Kwazulu Natal people. Mandla-Matla Publishers is the owner at Ilanga, which has a readership exceeding 937, 000.
25. Independent on Saturday
Independent Newspapers take charge of publishing this prolific paper, which has a readership of about 219,000. Independent on Saturday takes a closer look into the Kwazulu-Natal Market, and it targets English speakers.
26. Mail & Guardian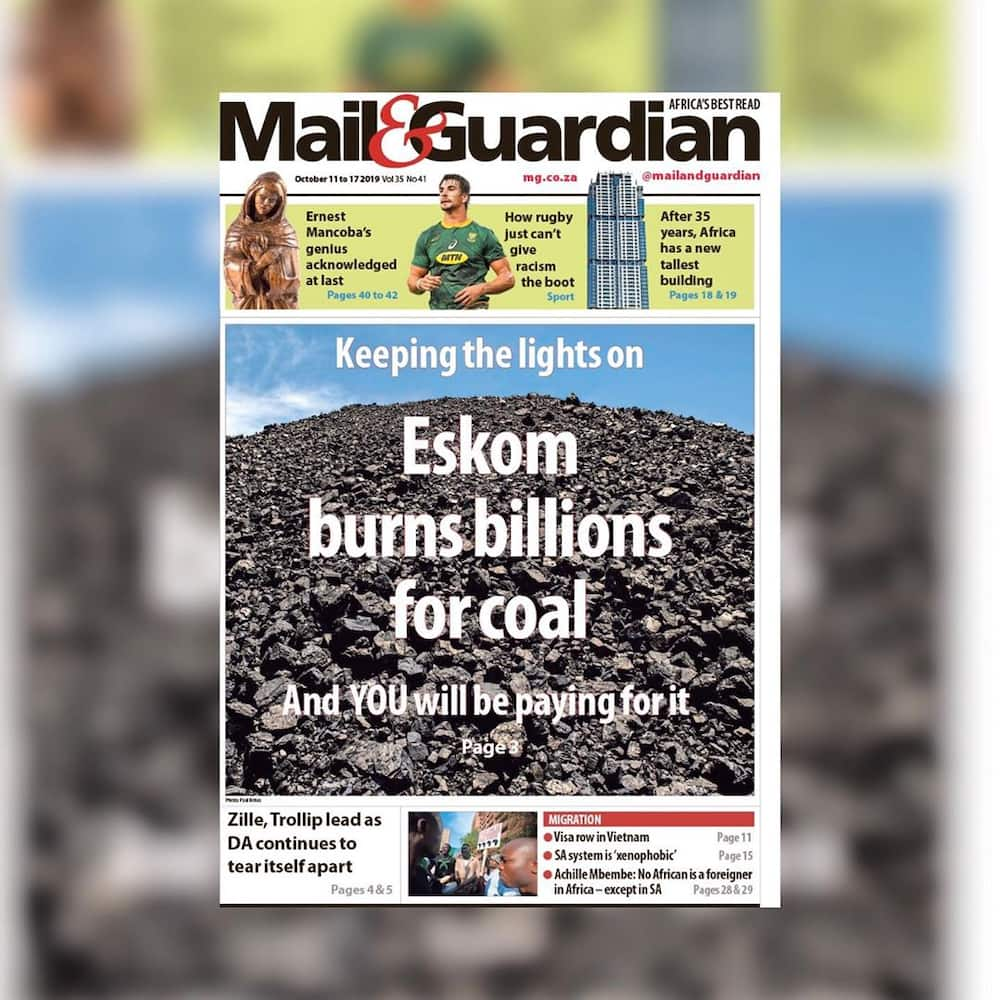 The paper was first established at the peak of the Apartheid regime in 1985. This English publication has, over time, grown its readership to 459,000.
27. Post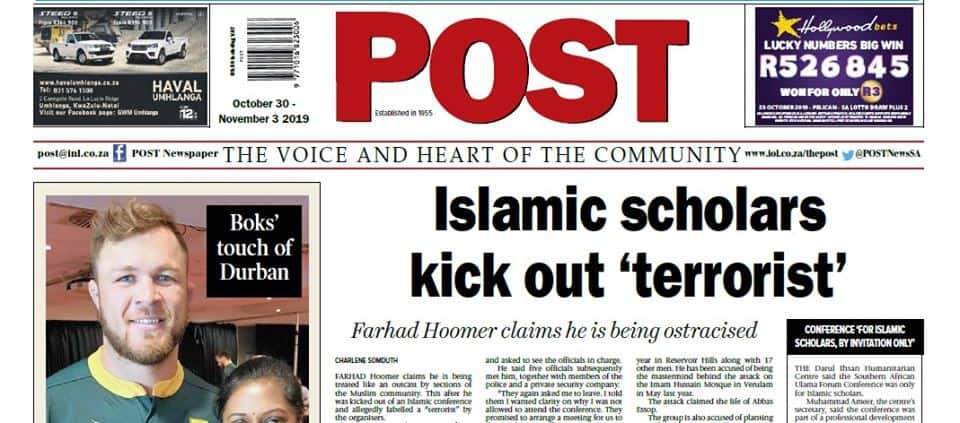 The Post was first established in the mid-twentieth century as an English publication featuring soccer news, sex, and authoritative reads. Post has since attracted more than 345,000 readers for their routine publications on Wednesdays and Fridays.
28. Rapport
This Afrikaans publication is a national paper that is distributed across the borders into Namibia. Media24 owns this newspaper that has attracted a readership of 1.3 million.
29. Soccer Laduma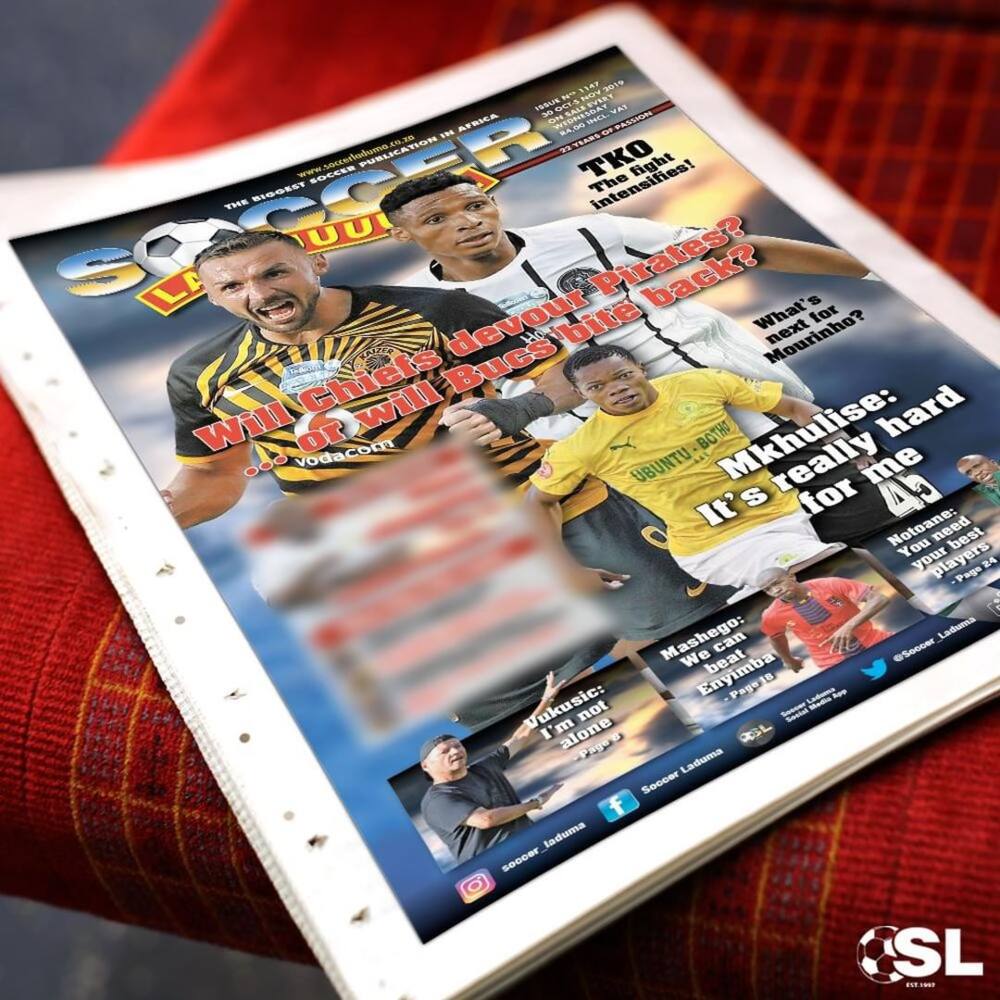 The paper is critical and detailed in sports. The paper is now the largest sports news breaker in the country among English literate persons, about 2.8 million.
30. Sunday Independent
The paper has been publishing news for the past two decades, and it now enjoys a followership of more than 81,000. This English paper is a best seller in Gauteng, KwaZulu-Natal and Northern Cape.
31. Sunday Times
More than 3.4 million people read the Sunday Times newspaper, which is published in English. The paper features news concerning business, lifestyle, and more. The paper is also favorite in neighboring states, among them Lesotho and Botswana.
32. Sunday Tribune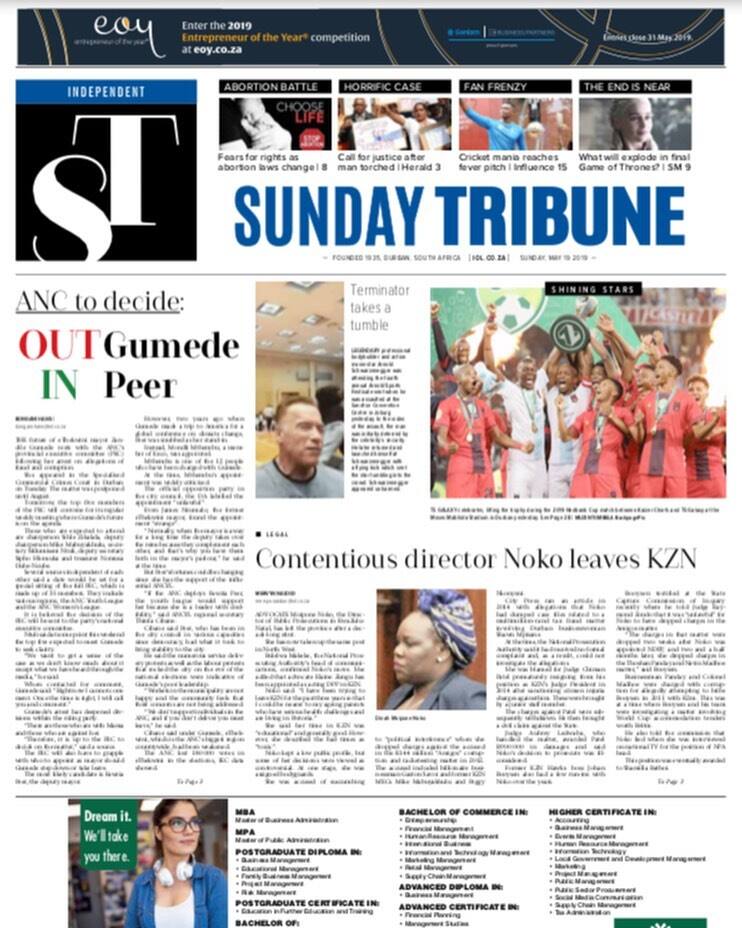 The paper was published by Independent Newspapers and targets KwaZulu-Natal readers. It has a readership of more than 446, 000
33. Sunday World
The paper has been publishing in English for the black readers since its founding in 1999. This Times Media owns paper registers a readership of more than 1.5 million.
34. Weekend Post
Weekend Post is a huge weekend publication in Eastern Cape, having a primary market in Port Elizabeth. With more than 194,000 readers, this Times Media-owned paper is unstoppable among English readers.
35. Eyewitness News South Africa
Eyewitness News is a multi-platform publication with a particular interest in both local and interstate news. The paper features entertainment, politics, business, interactive media, and viral news stories.
READ ALSO: Mokonyane responds to Agrizzi's allegations: 'My time will come'
How many newspapers are there in South Africa? There are limitless South African newspapers on the internet and print newsrooms. These South African news sites have made it more comfortable for users to conveniently access their favourite publications as soon as they are released from newsrooms.
READ ALSO
25 famous South African rugby players of all time
List of all Midrand Graduate Institute courses
High crime areas in Cape Town and notable hotbeds in other provinces
Top 20 things to do in Langebaan
25 romantic weekend getaways in South Africa
Source: Briefly News