Jade Hubner husband, wedding, Miss South Africa, Top Billing and Instagram
Top Billing presenter Jade Hubner has become a household name by simply seizing every opportunity that comes her way. Her hardworking, focused, expressive, and enthusiastic nature has enabled her to perform successfully in front of an audience. The diverse interests and activities the TV presenter is involved in have helped her to relate, share, and connect with people on so many different levels.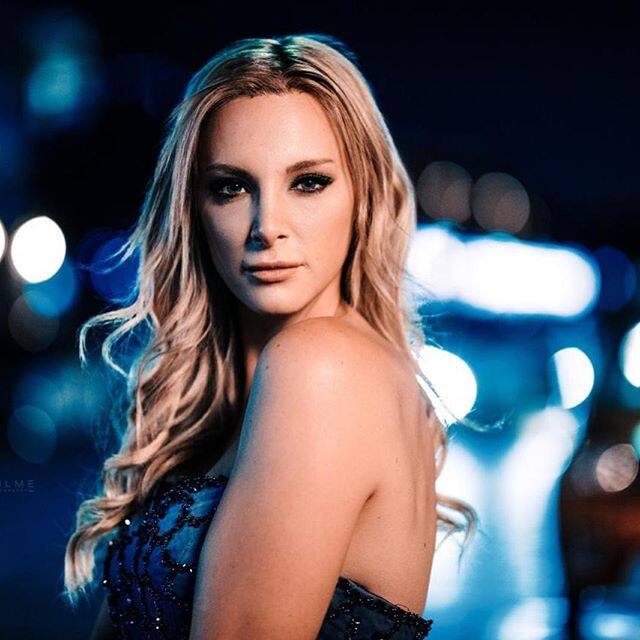 Mostly known for being one of the top 12 finalists in the 2014 Miss South Africa pageant, Jade Hubner has managed to turn her passion into success. She turned her dreams into reality through sheer hard work. The South African TV presenter, singer, actress, voice-over artist, MC, and entrepreneur has a big passion for life and involves herself in different activities that offer her fulfillment and enjoyment. She is currently living her dreams by being a TV presenter and performing for the audience in the best way possible.
Jade Hubner profile summary
Full name: Jade Hubner
Place of birth: Cape Town, South Africa
Occupation: TV presenter, singer, MC, voice-over artist, actress, entrepreneur
Nationality: South African
Early life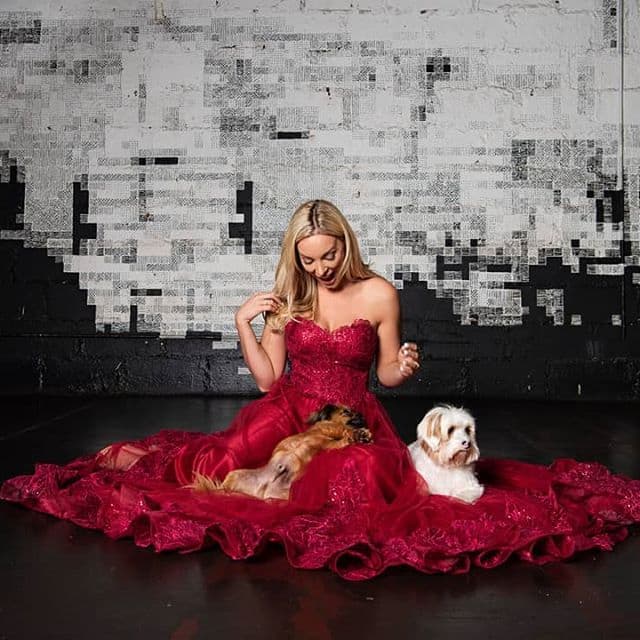 Jade Hubner was born and raised in Cape Town, South Africa. Her mother works in IT programming while her father works in marketing and advertising. She has a younger brother who is studying to be a chef. Jade's parents divorced; however, the family has remained close over the years. At the age of 15, she took up different jobs while continuing with her studies. Her dream as a child was to be a television presenter, to sing and act.
The TV personality was the lead in many musicals while growing up. She also loves ballet, modern and salsa dancing, swimming, surfing, skydiving, boxing, and singing in church. The talented presenter is currently studying Business Science Marketing at the University of Cape Town. Aside from her job, Hubner is an environmentalist who does charity work for people and animal causes.
READ ALSO: Zandi Nhlapo age, daughter, husband, parents, hair salon, SABC and Instagram
Jade Hubner wedding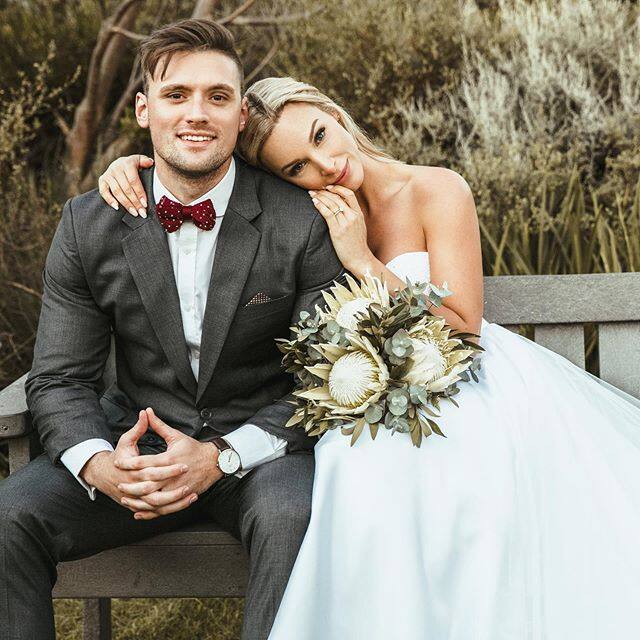 The beautiful presenter married Matthew David in a lovely modern wedding that featured both their styles. The color combination of both the bridesmaids and groomsmen lit up the room, and the bride was the most beautiful of them all with her strapless and gorgeous wedding gown. David's grandfather officiated the ceremony, and the couple headed to Mauritius for their honeymoon.
Jade Hubner husband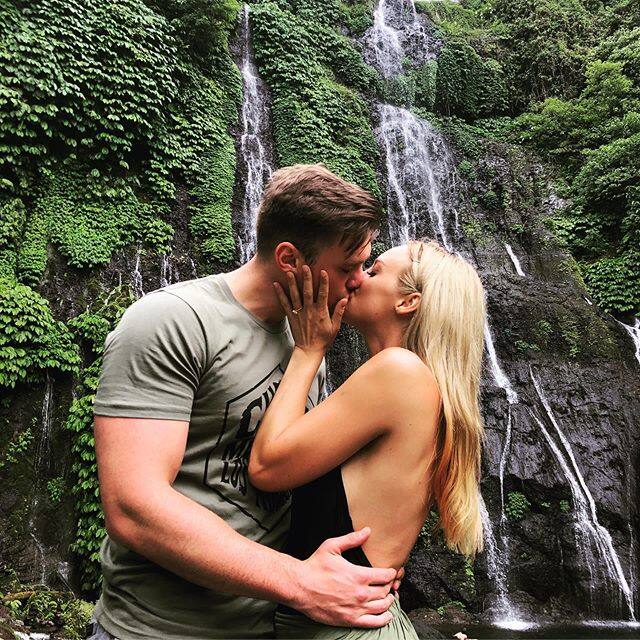 The TV personality's husband is Matthew Daniel. The beautiful couple's first encounter occurred while they were heading to an economics tutorial at the University, where Jade was in attendance while Daniel was lecturing. Both of them discovered that they share common interests after their first date at a pizza spot. They later tied the knot.
Career
Jade was one of the top 12 finalists in the 2014 Miss South Pageant. She always wanted to sing, act, and be a TV presenter, and in 2015, she got the chance to join the biggest presenter search in South Africa. She joined fellow candidates and queued in the rain to get through the auditions. Her patience and hard work finally paid off when she was crowned the winner and became the presenter of the prestigious Top Billing show on SABC3. Hubner is currently a presenter on the show and enjoys interviewing celebrities, traveling the world, and entertaining the audience.
Apart from her work duties, the presenter is a philanthropist. In 2015, she collaborated with two Ph.D. industrial engineering students to distribute clean eco-toilets to less fortunate households. She worked with her friends to develop a simple waste management system in semi-urban and rural areas to deal with human waste litter. The method involves using waste as the fee to access the toilet, thereby forcing people to be part of the waste management solution.
Jade Hubner Top Billing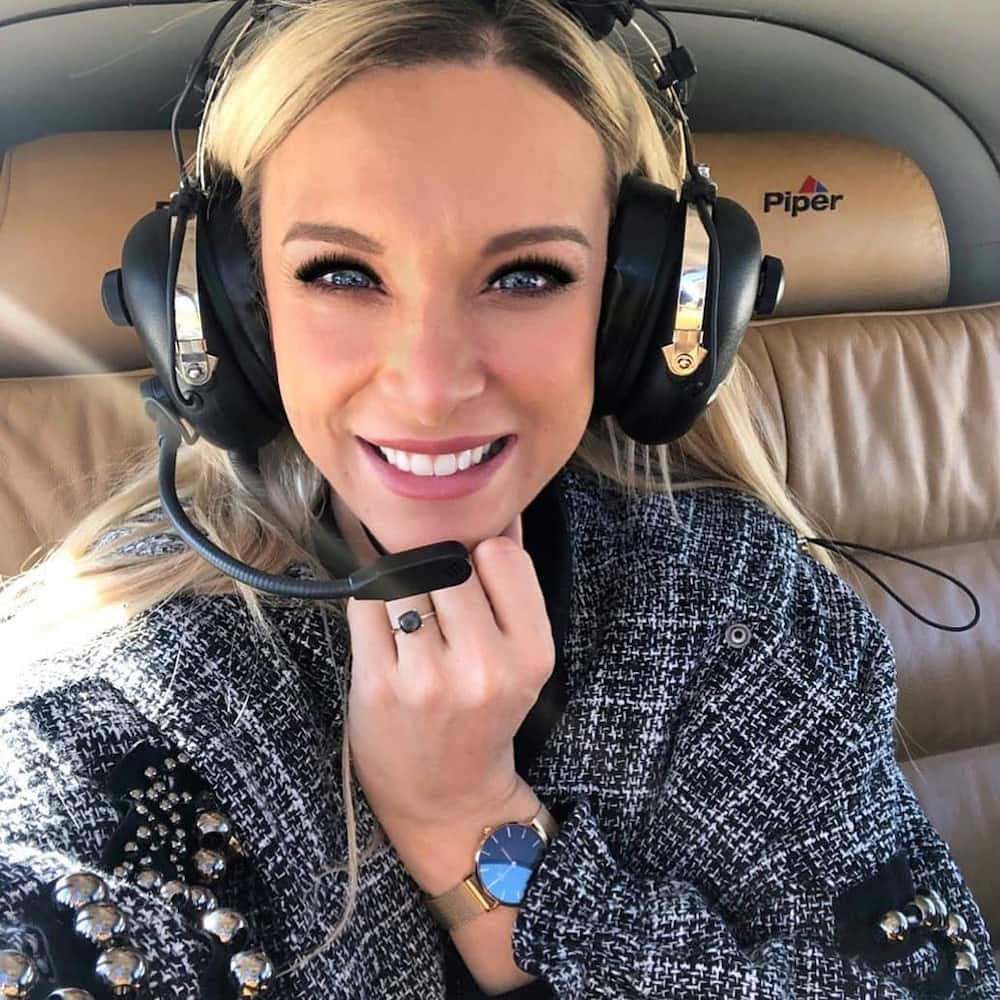 Jade Hubner is a presenter on the Top Billing show, which is a lifestyle magazine show that airs on the SABC3 channel. It has been around since 1996, making it the longest-running entertainment and lifestyle TV show in South Africa. The show is dedicated to showcasing South African culture through local foods, travel, fashion, and style. Also, celebrity houses are regularly featured as the presenters explore them for the audience.
Top Billing presenters
Top Billing presenters names include Jade Hubner, Fezile Mkhize, Harmony Katulondi, Ryle de Morny, Lorna Maseko, Maps Maponyane, Jonathan Boynton-Lee, and Ayanda Thabethe. The presenters of the show are one of the major attractions because of how beautiful, handsome, and well-dressed they always are.
Jade Hubner Instagram
The TV personality has an Instagram account titled Jade Daniel (No "S") with the handle @jadedaniel_. She has around 28000 followers and follows around 4768 people. Fans love her social media because Hubner opens about her life behind the scenes. She loves capturing stunning photos of the different outdoor activities that she loves doing. Jade also shares pictures of her family, husband, friends, and work activities.
TV presenter Jade Hubner did not only hold on to her dreams but also saw their fruition. As a young child, she was quite ambitious and knew exactly what she wanted out of life. Having the confidence, discipline, and drive to seize every opportunity that came her way ensured that she was successful at everything she did. All she wants out of life is to enjoy everything she does and be fulfilled in the process. What can be more inspiring than that!
READ ALSO: Amalia Uys age, husband, wedding, parents, education, TV shows, movies and Instagram
Source: Briefly News