Ngoako Ramatlhodi is one of the most famous names in South African history. He has brushed shoulders with different administration; at the university and national level. His political beliefs almost cost him his education twice. He has also been in exile. At the height of South African politics, one man caught the eyes of great leaders like Oliver Tambo and the great Nelson Mandela. Who exactly is this political enigma?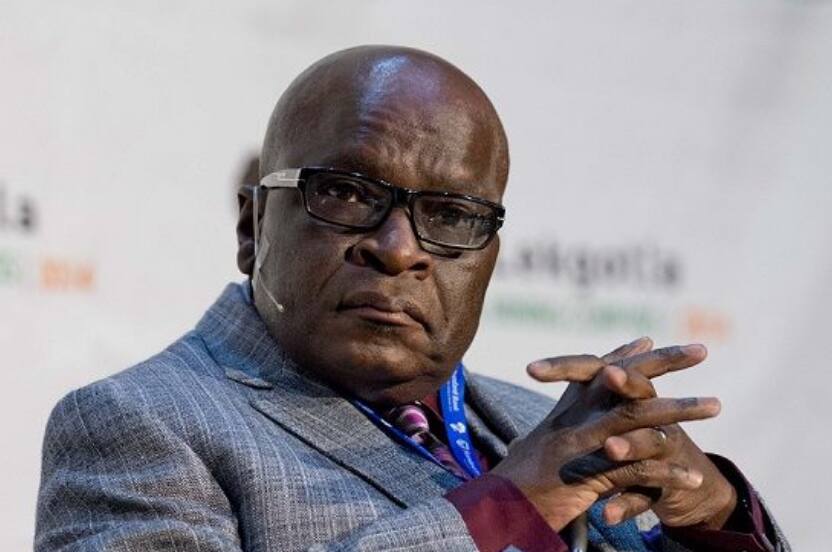 This icon has had an interesting career. He has risen through various challenges in life to become the political genius he is now. However, not so many people know much about him. Well, there is more than meets the eye. Here is an opportunity to learn more about his career as well as his personal life.
Ngoako Ramatlhodi profile
Real name: Ngoako Abel Ramatlhodi
Nickname: Montsho
Age: 64 years
Spouse: Mathuding Elizabeth Ramatlhodi
Early life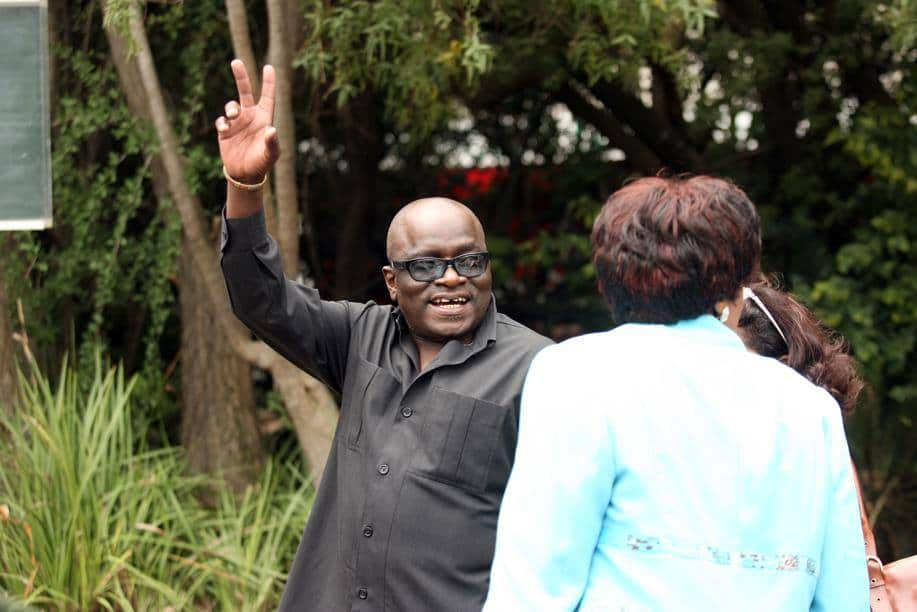 Ngoako was raised in a very humble background but rose to be a national icon. His bold stands made him beloved and hated in equal measures. He even crossed paths with his long term friend president Zuma for speaking up the truth. He has served in so many governmental positions. He has also served the African National Congress party for a very long time. His loyalty to the country prompted the government to name Ngoako Ramatlhodi Hall after him.
Ngoako Ramatlhodi family
Ngoako Abel Ramatlhodi was born in the now Limpopo province on August 21st, 1955. His father, Mmakgabo Jeremiah Ramatlhodi, was a mine worker while his mother, Mmatlou Elizabeth Ramatlhodi, was a housewife. He had three brothers and two sisters. His father died in 1984 while his mother died at the age of 97 on November 2nd, 2015. Ramatlhodi and his wife Ouma Mathuding Ramatlhodi, have a son, Setlhodiane.
READ ALSO: Irvin Khoza age, children, wife, education, private jet, salary, house and net worth
Ngoako Ramatlhodi qualifications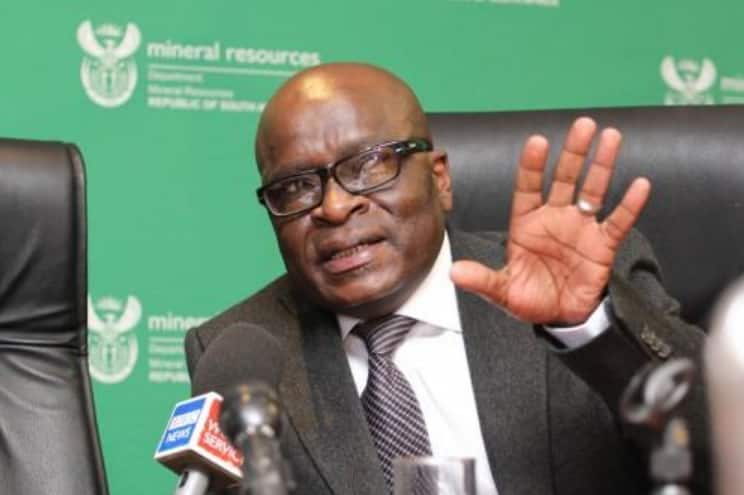 Ngoako studied for his secondary education at Tembisa High in Johannesburg. He then enrolled at the University of the North, now the University of Limpopo, to study law.
The aspiring lawyer enrolled for B.juris in 1976 at the same university. During his time at the learning institution, he became a member of the Marimba Artists group, which primarily dwelled in poetry and drama.
Ngoako's change of passion from drama and poetry to politics was inspired by a play by Gibson Kente, How Long, Sam Mahangwane, and Thami Mnyele.
He was expelled from the University of the North in 1977 and later readmitted. He came back having joined the African National Congress Party (ANC). His second expulsion came in 1979. He, however, was not going down easy. He sued the University in April that year, and he went back to complete his academic program after he won the case.
He failed his final exams. He was denied readmission owing to his bad blood with the institution. He worked in a Johannesburg based law firm until 1980 when he went for exile in Lesotho.
He enrolled at the University of Lesotho in 1981 and graduated in 1984. He did his LLB with the same university and completed it in 1986.
He had become an established ANC member during this time. He did his MSC at the University of Zimbabwe at the time when the political party had deployed him there.
Ngoako Ramatlhodi net worth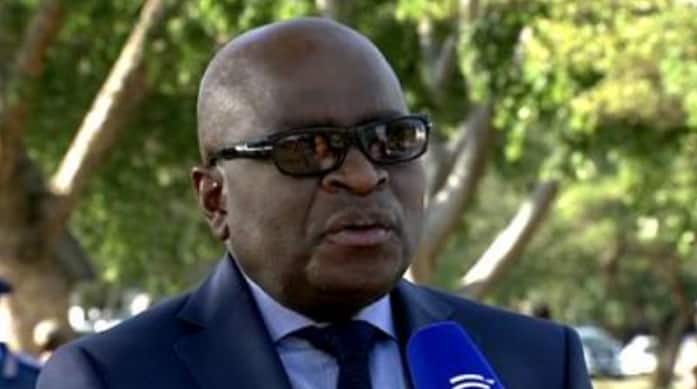 Ngoako is one leader who believes in privacy. We have not seen much of him flaunting his assets in public. He even denied owning the Bushveld farm.
Ngoako Ramatlhodi profile in politics
Ramatlhodi has had a rough and smooth political profile in equal measures. He has served in different regimes since coming back into the country form exile.
He was also appointed the head of the Regional Politico-Military Committee (RPMC) by the party. The late Oliver Tambo would then recall him to South Africa in 1991 and make him his political secretary and speechwriter.
In 1994 after ANC won the country's first-ever democratic election, Nelson Mandela appointed Ngoako, the Premier of the Northern Transvaal.
He was much-touted to be in line for the soon to be vacant National Prosecuting Authority position after serving his two full terms in 2004. He was not appointed to the post after his name featured in corruption scandals.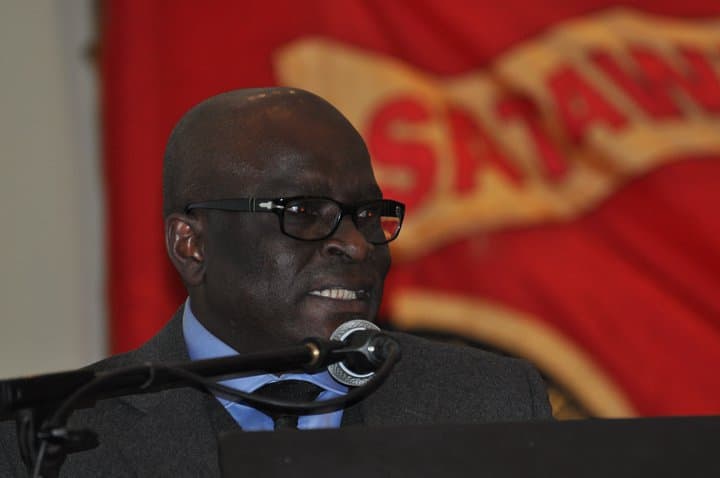 Ngoako has also served as the chairman of the ANC Limpopo from 1991 to 1996. During the 2005 Zimbabwean General Elections, ANC was invited by the then Robert Mugabe led government to oversee the process; he led the delegation.
Ngoako as head of the ANC
He was appointed the head of the ANC Election Committee in 2008 and has held the position to date. He was the chairman of the Portfolio Committee on Justice and Constitutional Development and ANC cluster on Peace and Stability between 2009 and 2010.
In 2009, he was awarded the Honorary Doctor of Law Degree by his former university now University of Limpopo. It was in the same year that he was admitted to the Bar of South Africa and has served as a member of the Judicial Service Commission from 2010.
From 1991 to date, he has been an active member of the National Executive Committee (NEC) of the ANC.
He served as a deputy Minister of Correctional Services from 2010 to 2014, the Minister of Mineral Resources from 2014 to 2015, and the Minister of Public Service in 2015 in the Jacob Zuma led government. In 2017, he resigned as an MP.
Ngoako Ramatlhodi's state capture testimony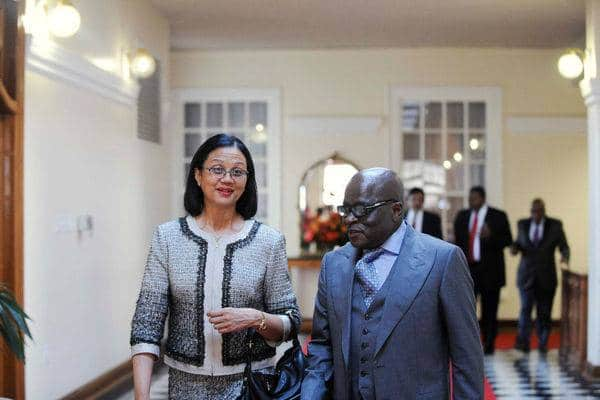 In 2018, Ngoako Ramatlhodi appeared before the Zondo Commission of Inquiry. He generally gave accounts of former President Jacob Zuma's controversial engagements with the Guptas. He met President Zuma in 1986, and he admitted that they had a very close relationship since then.
He said that during his time in the government, he tried to warn Zuma about his relationship with the Gupta family. However, Zuma tried to justify the friendship claiming that the Guptas helped his family when he had nothing, and he had to remain friends with them.
The former minerals resources minister reflected on how the controversial family received special treatment. He gave an example of when the Guptas landed at the Waterkloof Air Force Base to attend a family wedding at Suncity.
Ramatlhodi Ngoako relationship with Zuma deteriorated. He claimed that the former president had auctioned the country. Zuma also once accused him of being an apartheid spy.
The life of Ramatlhodi Ngoako has been an inspiration to people across the world. He is a true definition of the never give up attitude. He worked his way up from a very humble background up to top government appointments. He has been a loyal leader in the country and in the ANC party since independence to date. However, just like any other normal human being, he had his shortcomings.
READ ALSO: Desmond Tutu bio, age, children, education, quotes, foundation, apartheid, and awards