Andries Coetzee is among the young professional rugby players in South Africa who is making a name for himself in every tournament that he participates in. This talented athlete is known for his speed, biceps, and great tactics in the field. His fan base has grown tremendously over the years, thanks to the courage and might he portrays when he is facing his opponents.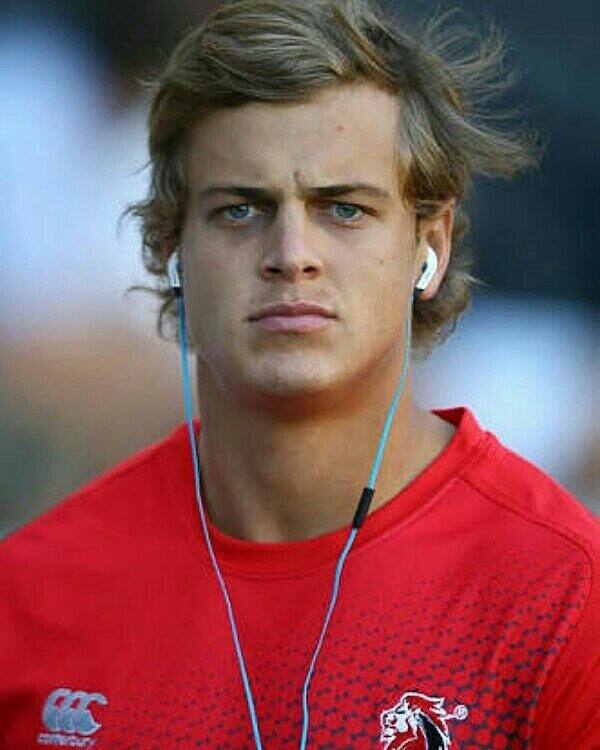 What do you know about Andries Coetzee? Do you know when he was born and what team he currently plays for? Here is an opportunity for you to get more insight into the life of this young rugby union player.
Andries Coetzee profile summary
Full name: Andries Coetzee
Nickname: Boeboes
Date of birth: 1st of March, 1990
Place of birth: Bethal, South Africa
Age: 29 years old
School: Hoër Tegniese Skool Middelburg
Occupation: Professional Rugby Union Player and Athlete
Nationality: South African
Current club: Lions
Andries Coetzee early life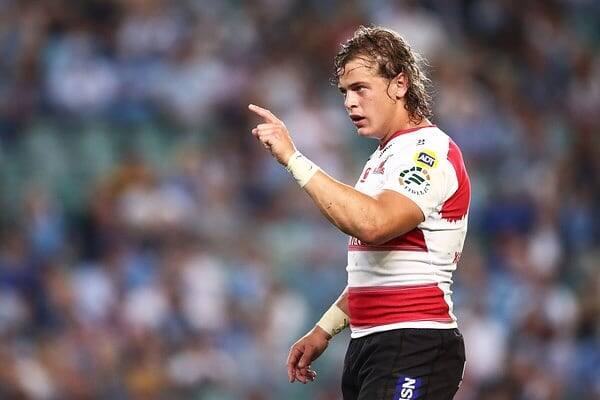 Andries' Boeboes' Coetzee is a famous South African rugby player. He is well known due to his tricks and speed on the field. This rugby player was born on the 1st of March in 1990 in Bethal, situated in South Africa. He attended Hoër Tegniese Skool Middelburg to acquire his education. The star has disclosed little information regarding his childhood.
It is, therefore, quite challenging to state how the childhood of Andries was and the city or town where he was brought up. Fans have always been curious to know the names of Andries Coetzee parents and even where this rugby union player acquired his nickname. The 29-year-old revealed in an interview that he got his nickname from a bunny character that used to be featured in a '90's magazine, around the time when he was born.
The star said that 'Boeboes' was the friend of the lead character. As he was explaining the source of his nickname, he mentioned that his father was also known as Andries. The South African star went ahead to reveal that his dad and grandfather were the first people to call him 'Boeboes.' Eventually, the name stuck, and he has embraced it as his nickname ever since.
Most people have resulted in the assumption that this talented rugby player likes to maintain some of his details under the wraps. This is because some information like the courses he majored in, and his parents' careers remain a mystery. However, his age is not a mystery. Based on his date of birth, it is easy to determine how old this rugby player is as of 2019. Andries Coetzee's age as of 2019 is 29 years old.
READ ALSO: Bahumi Madisakwane bio, age, married, parents, car and Instagram
Andries Coetzee measurements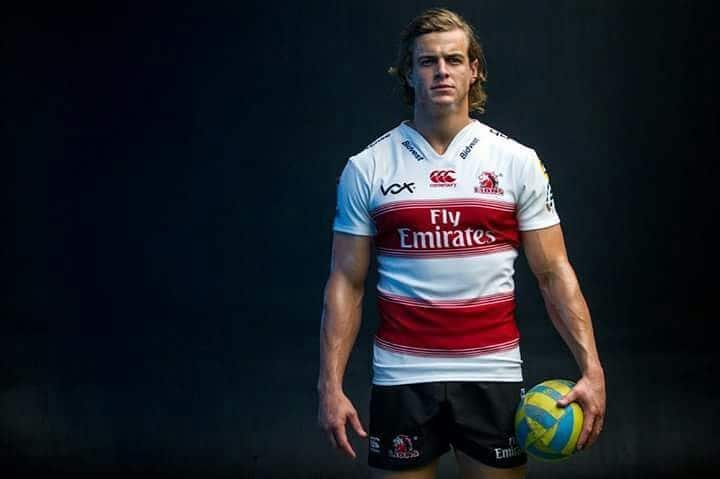 The 29-year-old South African rugby player has an imposing height and physique. It has left most people speculating about both his height and weight. To bring an end to these speculations, this skilled South African rugby union footballer stands at 5 feet and 11 inches. His height is approximately 1.81 meters. When it comes to weight, he weighs 206 lbs, which is nearly ninety-two kilograms.
Andries Coetzee career
Currently, Andries plays for the Lions. Most people believe that he has only been in the Lions team since he started his career. However, this is not true since he has played for other teams. Nonetheless, he has remained loyal to Lions. The career of Coetzee dates back to 2012. He joined Lions in 2012 and has been playing for this club till today.
In 2013, this professional rugby player played for a team known as Sharks. He played for the Golden Lions XV from 2011 to 2016. He also played for Golden Lions from 2012 to 2018. Today, he can operate in various posts in the back-line, and he can play in the fullback position, the winger, and the fly-half position.
Andries has also represented the Lions in Super Rugby and represented the Golden Lions in the Currie Cup.
Injuries sustained by Andries Coetzee
This South African athlete sustained a fatal toe injury some time back. The damage saw him sit out on various matches. However, after missing out on several games, the star was reported to have been doing well. He went to agility training and has then recovered.
Salary and net worth
The fantastic career of this 29-year-old has made most of his fans speculate about the player having a good salary and net worth. Boeboes, has, however, not yet revealed how much he makes from playing rugby, or what his net worth is as of 2019. Fans can only wait and see if he tells this information.
Andries Coetzee Instagram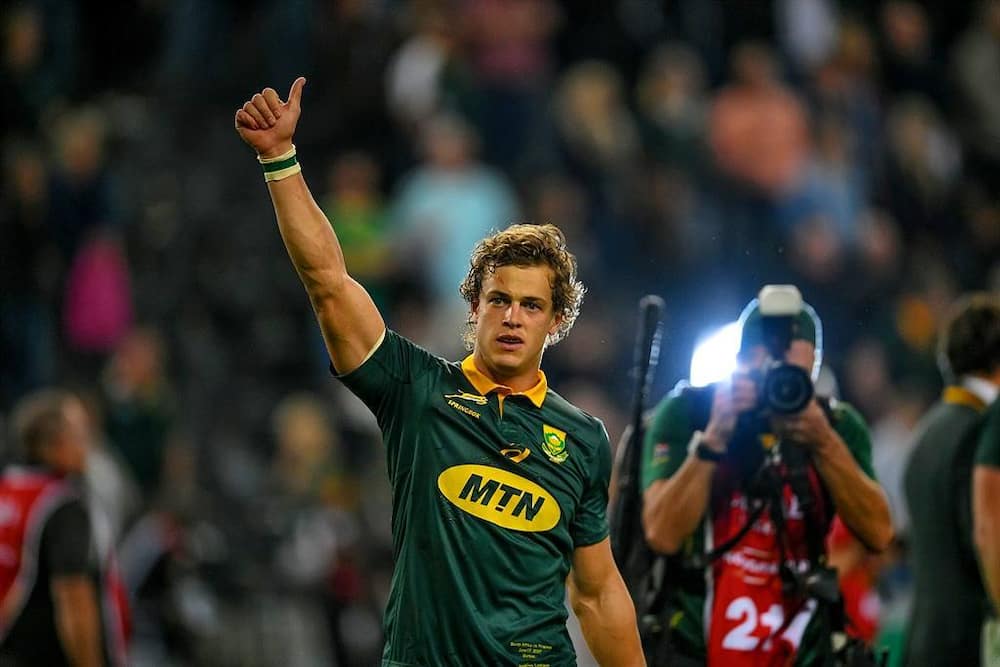 Most celebrities tend to be quite active in their Instagram accounts. They use this platform as a place of sharing their pictures, special events, and even their upcoming projects with their fans. However, unlike these celebrities, this South African star is not yet on Instagram. Yes, Andries Coetzee Lions champ does not have an Instagram account.
However, his fans have opened several fan pages on Instagram to showcase his skills on the field. These pages are frequently uploaded with pictures of Andries Coetzee in the field doing what he does best, which is playing rugby.
Andries Coetzee wife
By now, one thing we can all agree on is the fact that this rugby union player tends to live a very secretive life. Therefore, details of who Andries Coetzee is dating or who the girlfriend of Andries Coetzee is are unavailable. It is, therefore, hard to answer the question: is Andries is single, dating, or married? However, if he has a wife, he would have done a great job in keeping his dating and marriage life under the wraps.
Watching Andres Coetzee play a game in the field is quite exciting. It will leave you asking when his team plays next and where the match will be held. This tactical and fast 29-year-old is undeniably talented.
READ ALSO: Leanne Manas age, family, education, cries on morning live, house, Instagram, and contact details