J Molley age, bae, songs, album, record label, and Instagram
J Molley is one of the artists who have taken the South African musical industry by storm. The latter ventured into music less than five years ago and is setting the pace for the veterans in the industry. He has for the past four years grown to become a household name. He takes pride in making the most out of the internet to market his music. With four albums out, he is slowly becoming a big name in the country.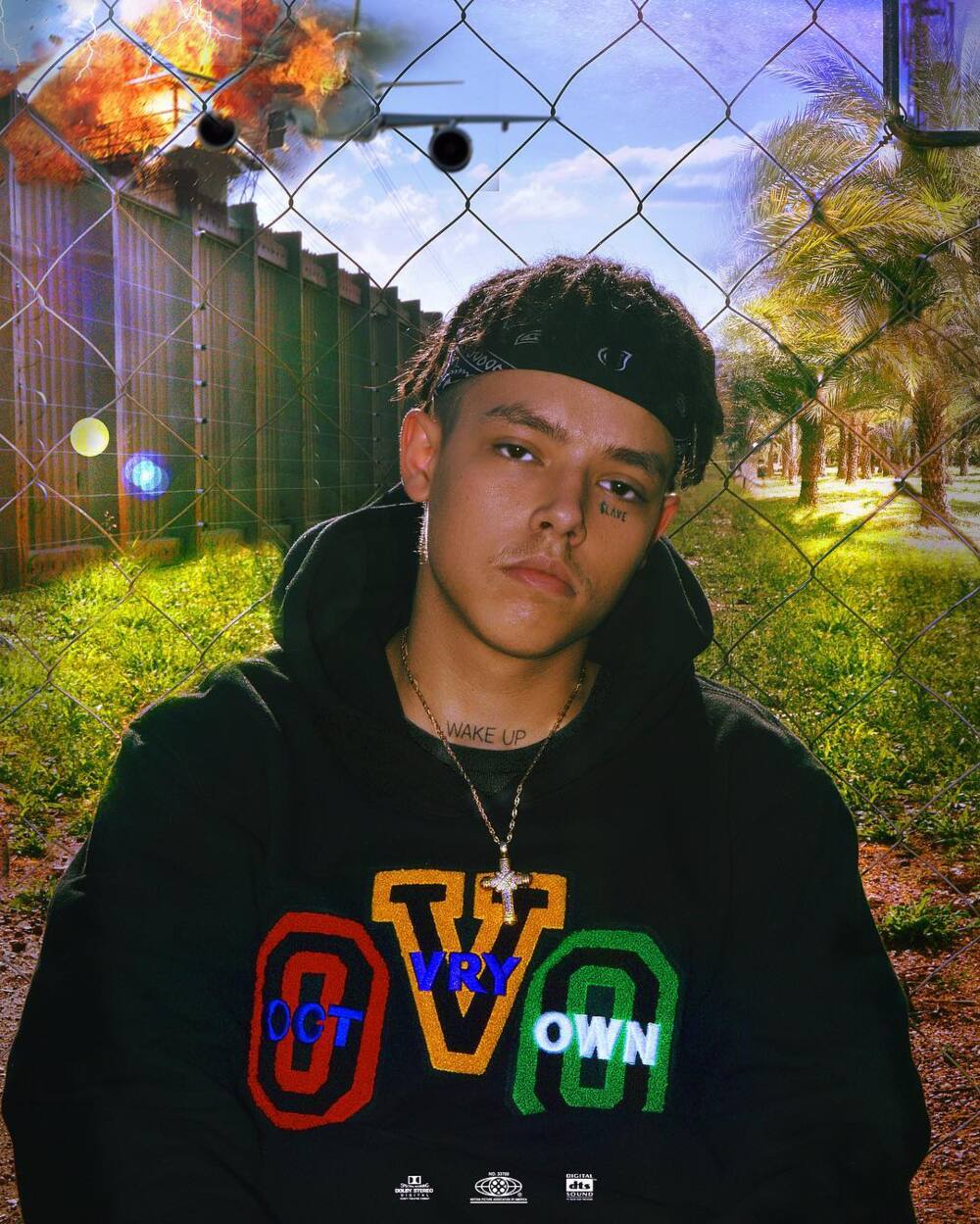 Listening to him give flow to his lines will capture your attention as his style in the art is so contagious. J Molley takes pride in being among the youngest and most promising icons in the music industry. He has so far released four albums whose impact is quite significant. At such a tender age, he is changing the narrative in rap music. You might want to know him more.
J Molley bio
These are some of the details about the renown artist.
J Molley age
He was born on the 17th of September, 1998. As of date, he is twenty-one years old.
READ ALSO: Khanya Mkangisa and J Molley steam up screens with over-friendly clips
J Molley birthday
The latter celebrates his birthday on September 17th.
J Molly bae
The latter has never hesitated to share his relationship status on social media. In 2018, he was dating Shamiso Mosaka. Shamiso is Azania Mosaka daughter. The latter was never shy, especially when addressing her on social media. In most instances, he would refer to her as his wife.
After they broke up, J Molley has captured the interest of the internet after he insinuated to be in a romantic relationship with Khanya Mkangisa.
J Molley career in music
J Molley spent the better part of his childhood life in Pretoria. At the age of seven, he started showing interest in music and would spend most of his time trying to come up with lines for his song.
During his teenage years, he got influenced by dancing. His ability to pull the moves revealed to him how much he could make out of focusing on his musical career. It also rendered him the opportunity to meet three other young men who were also into rapping. He joined the three young men, and they formed a group called the Tree House. The group slowly gained popularity in the country. Before he joined the three in rapping, J Molley was the crew's photographer. By then, he could not imagine himself rapping even though his friends kept on persuading him to try out his skill.
J Molley songs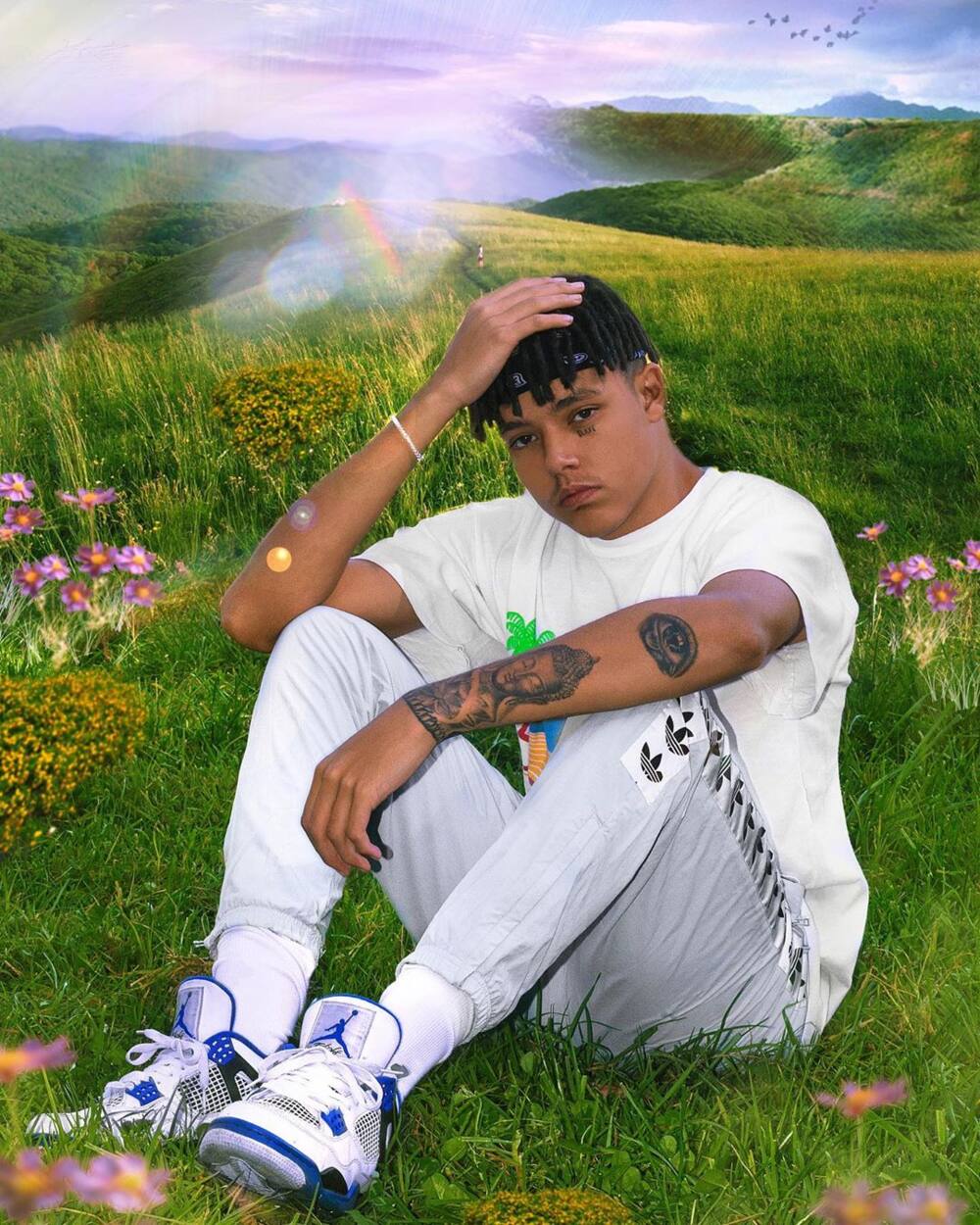 At the tender age of twenty-one, J has been in the industry for four years. His music has effortlessly earned him fans from the country and beyond. One of the hits that have proven to be his greatest success is 'Leader of the new wave.' The single is barely one year old and boasts of more than 500,000 views on YouTube.
J Molley albums
J has shown his prowess in how well he can change from one note to the other and still bring out the beauty in rap music. He has so far released four albums. The most popular ones of the four are, 'Dreams money can buy' and 'Leader of the wave.'
J Molley record label
Listening to his music might make you want to stop and ask yourself the record label that the latter works with. J Molley works with four different labels, Renk Records, Dangerbird Records, Sound African Records, and Never Broke Management.
J Molley Instagram
J Molley is one of the artists who have let the internet play the most significant role in marketing their music. The latter has earned most of his fans through the internet. His Instagram account, for instance, commands 124,000 followers.
J Molley and Khanya Mkangisa dating rumours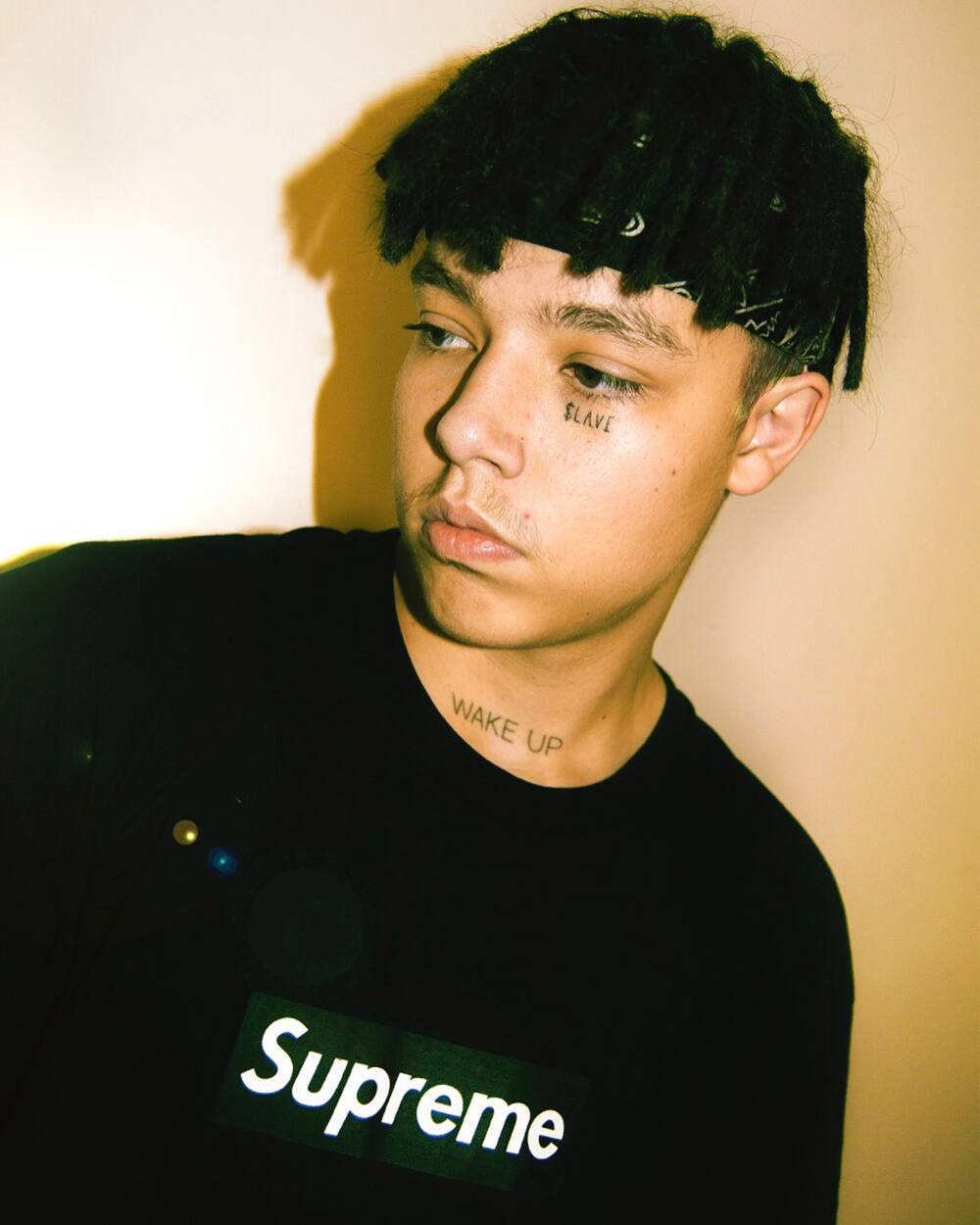 The two have caught social media by surprise when they shared a compromising video of themselves. Khanya posted videos of what looked like a date night on her Instagram stories. In the videos, the two could not hesitate from the public display of affection. The videos got most of their fans talking as they focused more on their ten-year age difference.
The most exciting part that is making these sparked rumours juicier is that J Molley's ex-girlfriend, Shamiso, made a post on her Twitter account where she was hitting back on the two lovebirds.
The Twitter post read:
Feels so good not having certain people in your life anymore and then all of a sudden things start making sense, everything's healthier and nicer, things are moving and growing, you might even gain a little healthy weight. That's that sh*t
The gist got more interesting when Boity, Khanya Mkangisa's ex-BFF, retweeted to Shamiso's post saying:
Speak on it!!
Some of the fans that retweeted to the post sided with Khanya and J Molley. These are some of the comments that they gave regarding the matter.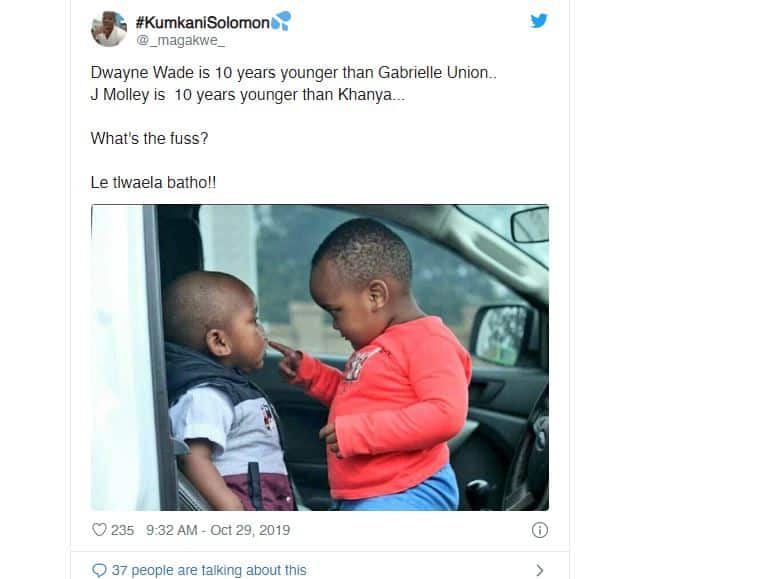 Some of the duo's fans were ready to defend them.

J Molley has caught everyone's attention after the videos that insinuated that he could be in a romantic relationship with Khanya Mkangisa emerged. The main concern that most people have is their ten-year-age difference.
READ ALSO:
Boity Thulo may have just cut ex-BFF Khanya Mkangisa real deep
Sway names Nasty C, Stogie T, and Kwesta as favourite SA artists
J Molley opens up about his spiritual awakening - he's on a new path
Source: Briefly News