Game of Love Teasers: November 2019
Nothing beats a show that is simple to understand and still carries the humour and drama. These are the best terms that would be used to describe Game of Love. Not only is it exciting but also one of the shows that will have your emotions changing from one mode to the other. It is the kind that will make you have an adrenaline rush. In case you had no idea about what the show is about, these Game of Love Teasers for November will make you want to check it out.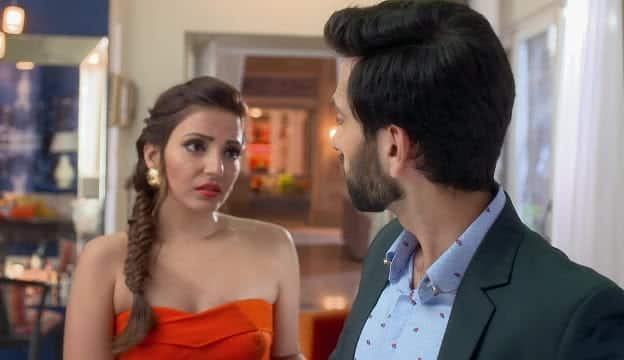 Watching soapies is slowly becoming one of the most relaxing leisure activities. Not only is it calming but also an exciting way of ending a day. Amidst the wide range of South African shows being aired, you could be looking out for recommendations on one to binge on. Game of Love is one of the best options as it speaks of a story of love told in the most sophisticated way. Game of Love cast have done their best in making the story easy to understand. Before you predict what is going to happen in the oncoming episodes, you might want to check out these Game of Love Teasers.
Game of Love Teasers for November
These Game of Love Teasers are going to feed your curious mind with some of the highlights of Game of Love episodes for November. You might want to indulge and get the gist.
Friday, 1st of November, 2019
Episode 695
Shivaansh, the son of Aniika and Shivaay, is breaking the waves in his acting career. He becomes so successful that he launches his movie entitled Dhinchak Ishq Tera Mera.
Episode 696
Shivaansh opens up about his parents' love story. As he does so, ACP Aditi Deshmukh tries to relate it with her past experiences. After the emotional moment, they go through something that leaves them in shock.
READ ALSO: Gebroke Harte 2 Teasers: November 2019
Monday, 4th of November, 2019
Episode 697
Shivaansh opens up about an emotional encounter that he went through to his grandmothers. Later on, the inauguration ceremony is held, and Aditi Deshmukh is delegated with the responsibility of ensuring that Shivaash is safe.
Episode 698
Shivaash finally goes through the reviews of the movie that he released a couple of days ago. The reviews are not anything close to what he had expected. This makes him so furious. As though that is not enough, what happens to him next catches people by surprise. He is kidnapped, and the news of his kidnapping leaves Aditi Deshmukh and Shivaash's associates in shock.
Tuesday, 5th of November, 2019
Episode 699
Aditi taps into Shivaash's phone call and finds out the truth about the kidnapping. As a result, he is forced to come out of the fake kidnapping. When he is questioned about the incident, he pretends to have been unconscious.
Episode 700
Aditi is disappointed by Shivaash's actions that she is left with no other option but to arrest him. The arrest turns out to be dramatic, and she has to use force to get him behind bars. The latter gets into his vanity van, and the police officer has to use force to get him out.
Wednesday, 6th of November, 2019
Episode 701
Aditi is pissed off by Shivaash's actions that he calls the media in a bid to expose him for his actions. Shivaash, on the other hand, is trying to come up with a not so genius plan to handle his mess. Will his plan bear any fruits?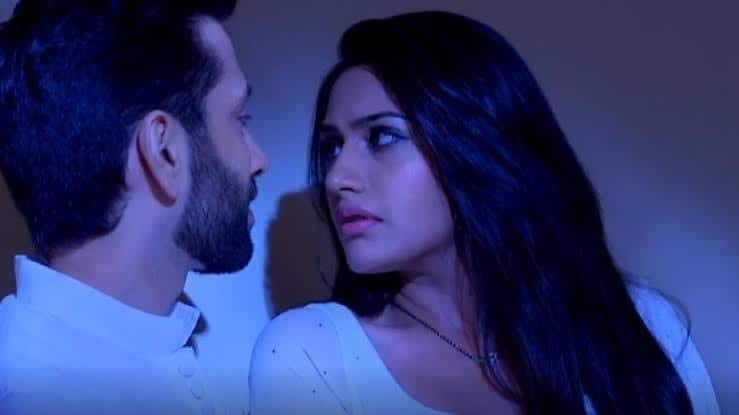 Episode 702
Aditi goes ahead with her plans about exposing her subject. The most unexpected thing happens as the reporter does something that she has least expected. She is left in shock.
Thursday, 7th of November, 2019
Episode 703
Shivaash loses his cool and goes ahead to assault his rival. His actions could make his situation worse. As though that is not enough, one of his bodyguards opens up about his critical health condition that he could have overlooked.
Episode 704
Pankaj wants to take advantage of the current situation to request for Aditi's support towards ganging up against Shivaash. The most unexpected thing happens when Shivaash shows up at the police station to ask for Aditi's help.
Friday, 8th of November, 2019
Episode 705
It looks like the cards could be in Shivaash's favour as he gets into Aditi's good books and the two share a moment together. The beautiful mood is suddenly changed when he goes ahead to question a criminal.
Episode 706
Aditi is afraid that her lover's actions could be a threat to her job. She, therefore, raises the issue to her senior. As a result, the latter is asked to leave the police station. On his way, he comes across Dhruv and Radhika, and the two help him change his mood.
Monday, 11th of November, 2019
Episode 707
Shivaash is keeping the truth about his health condition for his family members, and this is making Khanna so worried. The latter proves that things are cool between him and Aditi as he helps her get a five-star hotel.
Episode 708
The bond between the two love birds could be getting stronger as they go to the New Year party together. The good mood is, however, cut short as the worst happens and Shivaash is broken by what transpires.
Tuesday, 12th of November, 2019
Episode 709
Aditi turns to Shivaay with questions. She demands to know everything regarding Honey. She also demands to go through his phone. How will Shivaay get himself out of the mess that he has created? Someone gives the Obieros information that leaves them so excited.
Episode 710
Shivaansh tries to turn the situation and make Aditi the culprit. He blames her for interfering with Shivani's engagement. As though that is not enough, he forcefully gets his way into her house and points a gun at her.
Wednesday, 13th of November, 2019
Episode 711
Hell could be breaking for Aditi as she is found guilty of bribery after the Anti-corruption body carries out investigations. This makes her get suspended from her position at work. Shivaansh shows up to her and proposes a deal. Will she give in?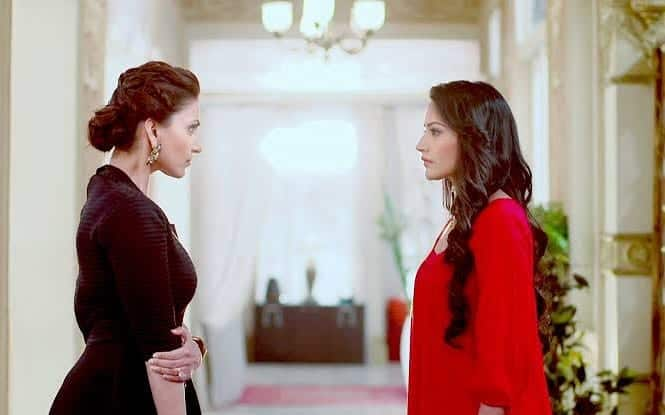 Episode 712
The plan that Shivaansh lays could help in getting her job back as he comes out to prove her innocence. Aditi, however, goes through the video and realises that Shivaansh has been playing with her mind and that the plan was a prank. What step is she going to take?
Thursday, 14th of November, 2019
Episode 713
Aditi has finally landed the opportunity to revenge on what Shivaansh did to her and prove her innocence. She secretly records him as he makes the confessions. She then hands over the recording to her supervisor. In a bid to try and salvage the situation, Shivaansh tries to implement one of his ingenious plans. Will he get himself out?
Episode 714
It seems like Shivaansh is a few steps of Aditi as her boss instructs her to ensure that she safeguards him. On the other side, Sudha, Angad's aunt, meets up with Shivani.
Friday, 15th of November, 2019
Episode 715
Shivaansh picks a side when he Sudha mortifies Radhika because she has a defective eye. At the same time, Aditi discovers a clue and embarks on a mission to look for a stranger.
Episode 716
Shivaansh tries to make Sudha see where she has gone wrong. On the other hand, what has been happening causes Angad to make a difficult decision regarding his wedding to Shivani.
Monday, 18th of November, 2019
Episode 717
Shivaansh commits himself to ensure that Radhika will be safe. On her mission to find out the identity of the stranger, Aditi spots someone leaving the mansion, and she is convinced that something is not right. Something strange happens as Asiya goes missing.
Episode 718
Shivaansh reprimands Aditi for being negligent. He, later on, begins to get anxious when Aruna reveals his horoscope to a gambler. The Oberois, on the other hand, are beginning to get worried about Shraddha's well being.
Tuesday, 19th of November, 2019
Episode 719
It is an emotional moment for Aashiya as she parts ways with Shivaansh. On the other hand, there is a new lady who intends to get into Shivaansh's life.
Episode 720
Something weird happens as Shivaansh is assaulted by Mannat in the hospital. At the same time, Mannat's aunt tries to come up with a plan to loot from Shivaansh's family.
Wednesday, 20th of November, 2019
Episode 721
Mannat gets into good terms with Shivaansh's grandmother that she obtains the offer of a job at her house. She, however, overhears a disturbing conversation that makes her reconsider her decision.
Episode 722
Mannat creates a scene as she falls down and pretends to have fainted. Shivaansh is forced to rush and save her. Her plan does not seem to be working as she is accused of having stolen something.
Thursday, 21st of November, 2019
Episode 723
Things might be getting more complicated for Mannat as Shivaansh shows his grandmother a video of what she has been up to. How will the old lady perceive Mannat? Another unexpected thing happens as Shivaansh welcomes Varun to the house. It does not cross his mind that the intentions of his visit are not pure.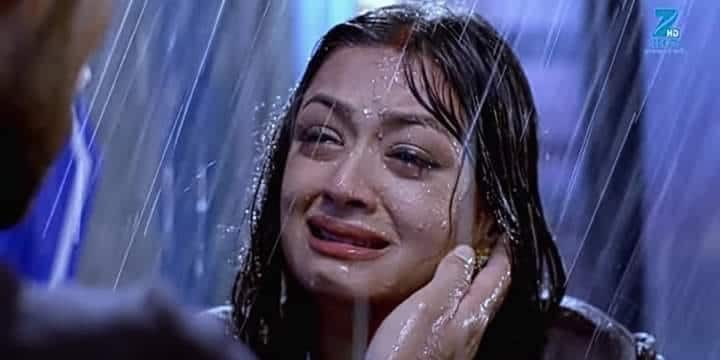 Episode 724
Varun takes advantage of the time that he is in the mansion to try and steal a microchip from Mannat's bag. The chip contains evidence that could be used against him. Hell breaks loose for Mannat when she is accused of leaking Shivaansh's photos to the media.
Friday, 22nd of November, 2019
Episode 725
Varun is not content with the progress of his plan. He sets out on a mission to try and steal a guarded document from Shivaansh's locker. What document is this, and why would he need it? On the other side, Sudha comes across something in Shivaansh's room. The thing that he comes across makes him raise eyebrows.
Episode 726
Shivaansh gets onto the dance floor, and the most unexpected thing happens. He faints while doing his thing. He, later on, realises that something is amiss in his locker and does not hesitate to summon Mannat and question her. Mannat is beginning to regret why she has purposed to work for the family.
Monday, 25th of November, 2019
Episode 727
Shivaansh finally realises that Mannat is innocent and that pricks his conscience. As a way of clearing his name, he considers making amends by asking Khanna to serve her some food and ice cream. He, later on, opens up to Varun after the new will and its location. Is this a proof that he is aware that Varun is responsible for the crime?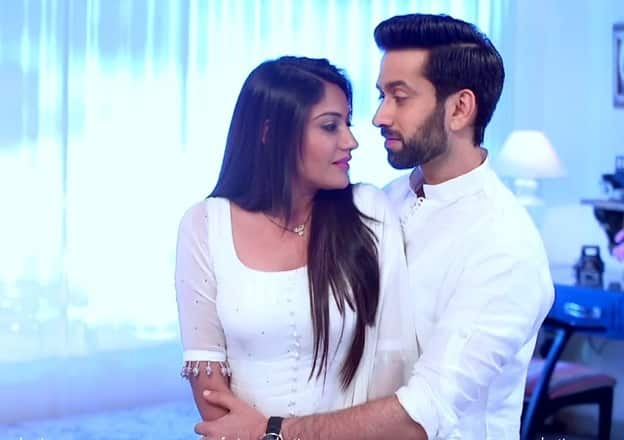 Episode 728
Sudha finally gathers the gut to question Shivaansh about his health. She even goes further to ask whether he can test him. To her surprise, Shivaansh stands firm and behaves as though he is okay. Later on, the most unexpected thing happens as Varun disappears with the locker.
Tuesday, 26th of November, 2019
Episode 729
Mannat can't get into good books with Shivaansh as Aditi incites him about her and her actions. Shivaansh is unable to hide his anger as he faces Mannat and confronts her about the claims that have been presented.
Episode 730
Shivaansh comes to Radhika's rescue. Later the same day, Mannat is forced to accompany him to the hospital. The report that the doctor gives about his health does not sound so well.
Wednesday, 27th of November, 2019
Episode 731
Sudha is forced to cancel the wedding between Angad and Shivaansh's sister. Mannat is unable to handle her anger, and as a result, she ends up confronting Shivaansh and blaming him for Munni's disappearance.
Episode 732
Varun has a very heated plan. He intends on coming up with ways that will make Mannat get married to her boss. Will his plan bear any fruits? On the other side, the Obieros learn of some very shocking information on the television.
Thursday, 28th of November, 2019
Episode 733
The worst happens as Aruna suffers a cardiac arrest. Who will come to her rescue, especially now that Shivaansh and Mannat do not see eye to eye? Varun, on the other hand, wants to take advantage of the situation to blackmail Shivaansh into faking a marriage. He suggests that his idea will save her.
Episode 734
Shivaansh gives in to the marriage idea and makes it look like he is marrying Sonia. On the other hand, Varun goes ahead with his evil plan and hands over a syringe to Mannat. What intentions does he have in mind?
Friday, 29th of November, 2019
Episode 735
Mannat and Shivaansh see a shooting star and proceed to make a plan. Mannat gets so carried away in the moment that she forgets that she is on a mission. As a result, Varun is forced to take over. He goes ahead to spike the drink that Sonia was taking. What are Varun's intentions?
Episode 736
Mannat tries to make Shivaansh meet the demands that the abductors have declared. Will he listen to her? At the same time, will she give in to the threats that Varun has been making and go ahead to replace Sonia as the bride?
These Game of Love Teasers for November are ecstatic. The drama has gotten to another level as the story keeps on getting twisted. Every scene of the show is worth watching. Be sure to catch the show every Mondays to Fridays at 22h00 on Star Life.
READ ALSO:
Muvhango Teasers: November 2019
Isibaya Teasers: November 2019
7de Laan Teasers: November 2019
Source: Briefly News