Mike Adenuga age, children, wife, education, foundation, cars, house, private jet and net worth
The name Mike Adenuga is no new in Nigeria, Africa, or even globally. Power, fame, and wealth, and his philanthropist nature have enabled him to be renowned and respected. He has made a big name for himself in the oil industry, which is something to note! It is a story of humble beginnings to grace and a great encouragement for many people struggling to live their dreams.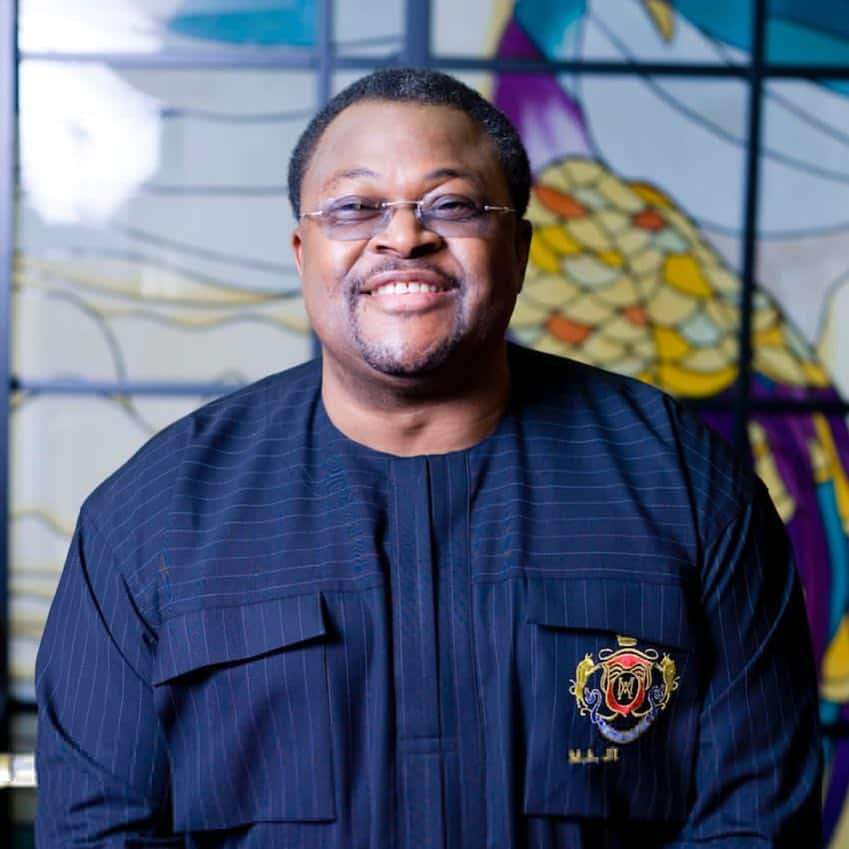 Mike is among the African billionaires. According to research conducted, he is the second richest man in Nigeria. He is an all-rounded man, and so he goes by many titles, which include husband, father, grandfather, entrepreneurial, businessman, risk-taker, and most importantly, an adventurer. Some of his businesses include Conoil and Globacom, among others.
Mike Adenuga profile summary
Full Names: Mike Adeniyi Agbolade Ishola Adenuga Jr
Date of birth: 29 April 1953
Age: 66 years
Gender: Male
Marital Status: Married
Source of Wealth: Oil, Telecommunication
Mike Adenuga early life
Mike was born on 29 April in the year 1953. His parents were middle-income earners where his father was a teacher, and his mother was a businesswoman. His early studies saw him enroll at the Ibadan Grammar School in the heart of Ibadan and later at the Comprehensive High School, where he was awarded a Higher School Certificate. He later moved to the United States of America for further studies. Mike enrolled for his Business Administration degree at the Northwestern Oklahoma State University and Pace University in New York.
Mike's humble beginnings
His story is one that proves that your beginning does not have to justify your end! Mike's early beginning is one that leaves people motivated, owing to the fact that he once hawked goats on the streets of Ibadan to becoming one of the wealthiest and respected people in not only Nigeria but also Africa.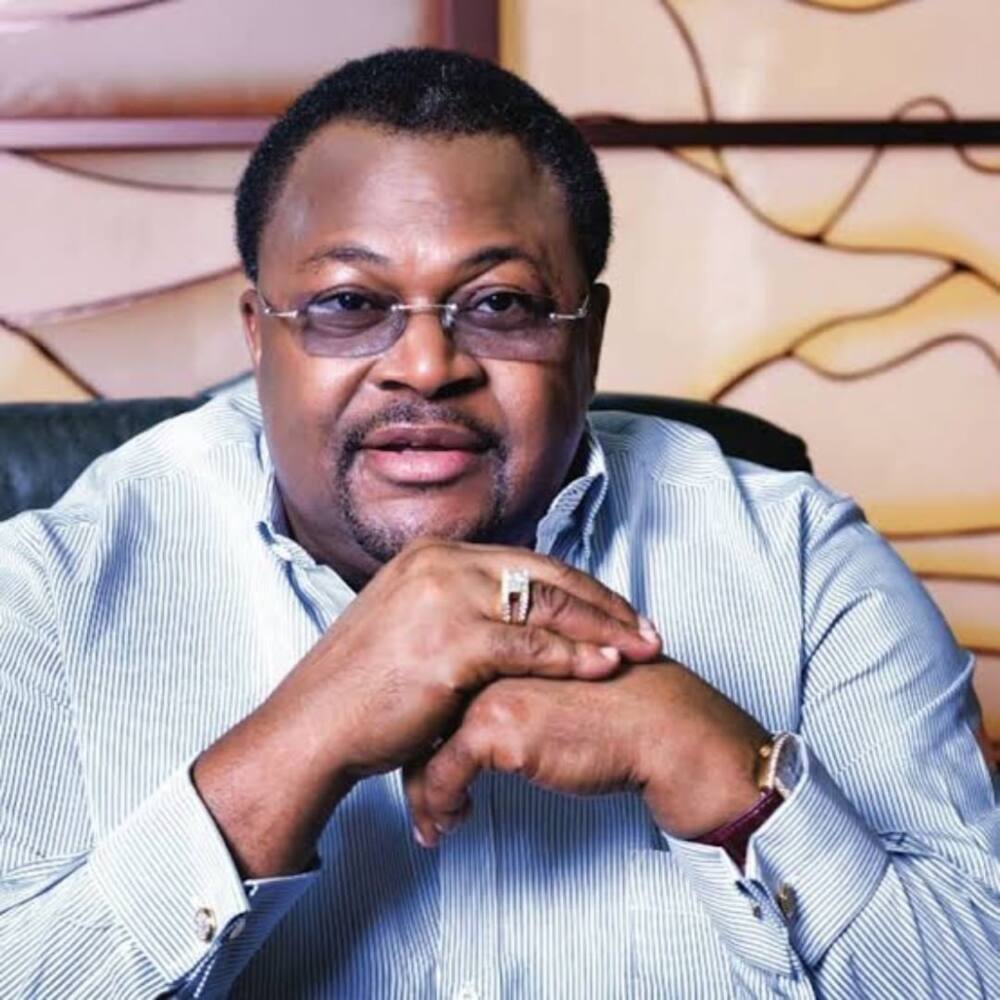 It all started working out well for him at the age of 37 years when his company received a drilling license. The next year, his company was lucky enough to discover oil in the Southwestern State of Ondo State. He is a zealous man, and risk-taking is not new to him. His telecommunication company has managed to penetrate the market of such countries as Cote d'Ivoire and Ghana. Now his company is working on purchasing more licenses in other West African countries.
Mike Adenuga cars and private jet
With the kind of wealth linked to Mr. Adenuga, you can afford to buy anything in this world! His love for cars has made him the prestigious owner of some of the world's desired cars, which include a Rolls Royce Phantom, Armored Bentley Mulsanne, Mercedes-Maybach S-class, and a Mercedes Benz AMG C63. He is also alleged to own three private jets!
Mike Adenuga net worth
Mike's assets are allegedly over $8.7 billion as of March 2019, and he continues to amass more wealth through his entrepreneurial skills. His wealth is majorly from his businesses in the oil and telecommunication industry.
Mike Adenuga wife
The renowned philanthropist is married to Titi Joyce Adenuga, though he has had several other relationships with different women.
READ ALSO: ANC in denial: Party accused of ducking on R100 million bill
Mike Adenuga awards
Interesting to note, he was awarded during the first African Telecom Awards held in August 2007 as the African Entrepreneur of the Year. Other awards that he has been bestowed on him include the Special Golden Jubilee Independence Anniversary Award, Grand Commander of the Order of the Niger in the year 2012, and the Pillar of Football in Africa.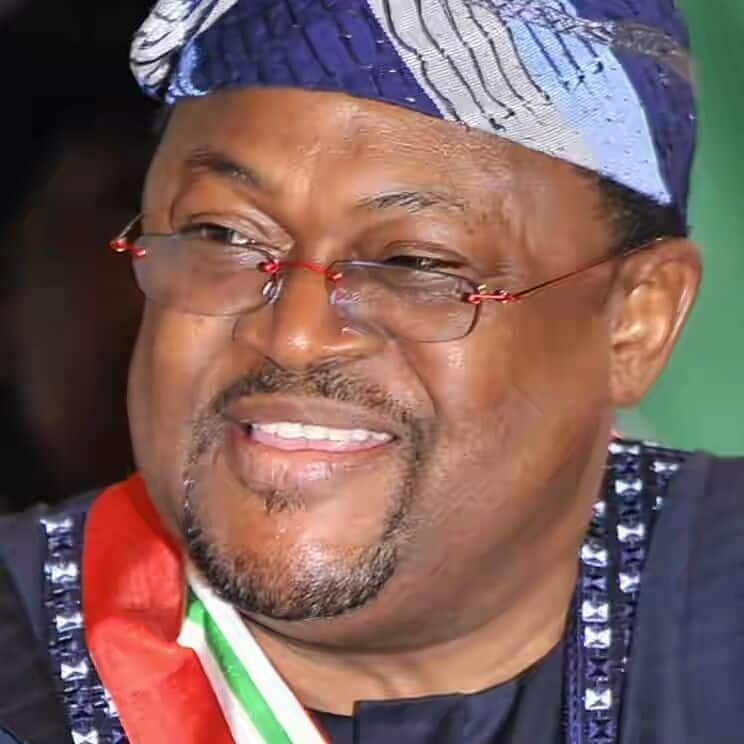 Mike Adenuga children
It is said that the apple doesn't fall far from the tree, and true to this statement, the business tycoon's children go after their father. They are well educated and successful, something that their father is quite proud of. His children are Ms. Adetutu Oyindamola Emilia, Eniola, Sade, Folashade Adeniyi 'NiyiBoy', Prince Michael Babajide, Tunde Paddy Abolade, Abimbola Beenu, and Bella.
READ ALSO: Legendary Mzansi actor Dr John Kani was recently honoured yet again
Mike Adenuga daughter's wedding
It was all pomp and glory for the glamorous wedding for one of his daughters, Emilia, to one Mr. Adeolu Abayomi Olufeko in 2017. The wedding was held in his palatial residence in Banana Island Estate in Lagos and was visited only by their private guests.
Mike Adenuga house
Mike Adenuga house in Banana Island is a beauty to behold. We could call it "a little heaven on earth" as the estate leaves everyone jaw-dropped by its site. The house, which is more than a mansion, is speculated to have cost him more than N1 billion. The estate is said to be about 3 hectares where it has an indoor built swimming pool, bulletproof car park, a yacht deck, helipad, church, mosque, a personal residence with his home office, a multipurpose hall and eight duplexes.
READ ALSO: Ruan Combrinck age, measurements, education, current team, Springboks, and Instagram
Source: Briefly News