Des Van Rooyen age, wife, education, qualifications, party, advisors, current office, memes, and latest news
Did you know that Van Rooyen probably went down in SA history books as the government minister who held such an office for the shortest time? Well, that is true, and what might have depressed him more was the realization that his rejection for the finance docket was the president's response to the public outrage against his appointment.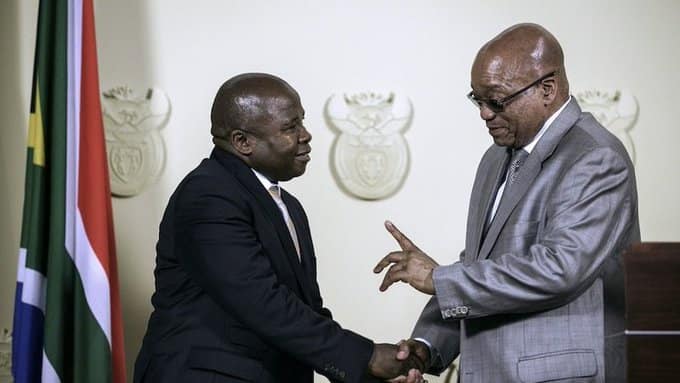 David Douglas "Des" van Rooyen is a 51-year-old man who was privileged to serve under president Zuma and Cyril Ramaphosa as a minister. At first, President Zuma appointed him to the finance docket. Still, he had to swiftly move him to the ministry of Cooperative Governance and Traditional Affairs because the public strongly felt that he lacked the necessary experience to handle such a critical department.
He took over the finance office from Nhlanhla Musa Nene on December 10th, 2015, until December 13th, 2015. Then, Zuma moved him to the Cooperative governance ministry, where he replaced Pravin Gordhan, and when Ramaphosa dropped him on February 27th, 2018, he was succeeded by Zweli Mkhize.
Age
Van Rooyen was born on November 20th, 1968. This means that he will be turning 51 years soon.
Des Van Rooyen qualifications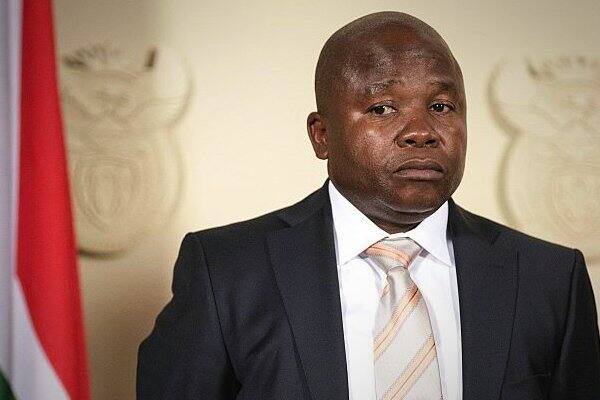 Looking at his schooling record, it is quite clear that Van Rooyen is an intelligent fellow. He went to Badirile high school in Khutsong, Carletonville. While in school, he was actively involved in student leadership through bodies like COSA and the Youth Movement. His responsibilities and activities in these student bodies occasionally put him at loggerheads with the authorities resulting in his several detentions. So bad was the situation that he, at some point, had to flee the country because he feared for his life.
He attended the School of Oriental and African Studies (University of London), where he graduated with an MSc in Finance (Economic Policy). He also attended classes at the University of Witwatersrand in 2009 and graduated with a Masters Degree in Public Development and Management. Van Rooyen also has a UNISA certificate in investment analysis and portfolio management. Additionally, he holds a
Diploma in Business Management and municipal governance
Diploma in Certificate in Economic and public finance, Councilor Development, and Municipal finance
Political Party

At the height of his youth, Van Rooyen was a soldier of the ANC paramilitary wing, Umkhonto we Sizwe. He was also active in labour organizations such as the National Union of Mineworkers. In the early 80s, while in school, he held leadership positions in vibrant student organizations like the United Democratic Front, Khutsong Student congress, and COSAS.
He was quite instrumental in within the ANC leadership for about 13 years (1994 – 2007), during which he served as the mayor of Merafong Local Municipality in Gauteng.
While representing Westville Westonaria City, Rooyen was his party's chief whip in the august house from 2009 – 2014.
Des Van Rooyen minister of finance
On December 9th, 2015, President Jacob Zuma removed Nhlanhla Nene from the finance docket and replaced him with Van Rooyen. This appointment revealed just how unpopular Rooyen is because, immediately, he was picked, the South African Rand dropped by 5.4 % against the dollar in just one day.
President Zuma was alarmed at the turn of events, and in a swift response, he asked Pravin Gordhan (Minister of Cooperative Governance and Traditional Affairs) to switch dockets with Rooven after three days. They both assumed their new offices without swearing because they were already serving as government ministers.
Advisors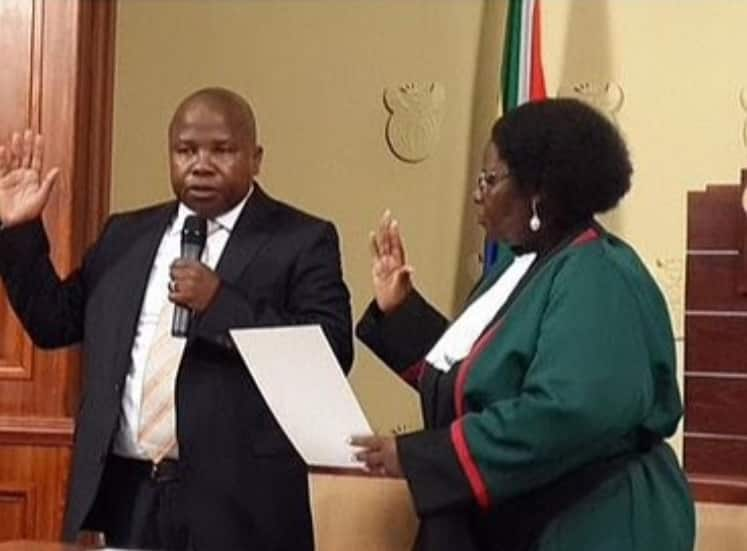 During his brief appointment as the finance minister, Van had been assigned two advisors, namely Mohammed Bobat and Ian Whitley. According to the National Treasury chief director of communications, then Mrs Phumza Macanda, Mr Bobat often displayed a condescending attitude even towards his boss and everyone around him.
While testifying at the state capture inquiry, Mrs Phumza said
I was shocked by his manner towards the minister. It was contentious and dismissive, and I was left with the impression they did not know each other, and if they did, they did not know each other very well," she said.
She supposed that the advisor's arrogance might have been inspired by his connection to someone in a position of higher authority.
Current Office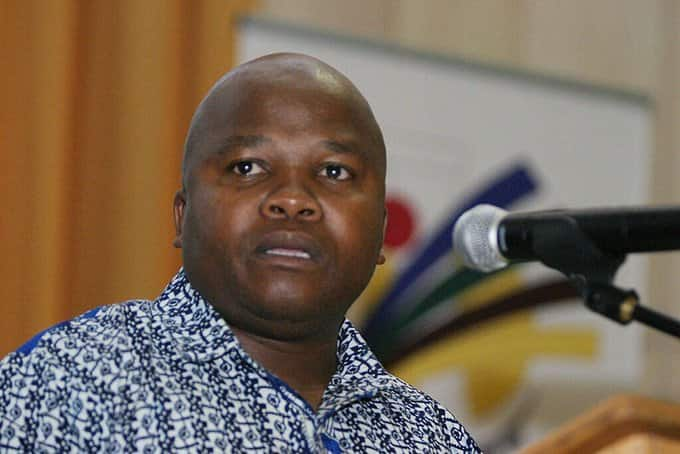 According to his profile on the government website, Douglas served last in government from December 14th, 2015 until President Cyril Ramaphosa dropped him on February 26th, 2018.
After that, he concentrated on his personal business interests. The Parliament Register of Members' Interests indicates that the former minister has links to the following companies.
Phambili Services
Walinzi Protection Services
Late Bloomer Enterprise
Muziovulile Mining Projects
Sukuta Enterprise
He has also invested well in Suideroord Johannesburg.
For recreational purposes, Van Rooyen plays golf, soccer, tennis. He also likes reading and hunting.
Latest news
In February this year, Des Van Rooyen wanted to make an application for leave to cross-examine Lunisa Fuzile ( the former treasury director-general ) at the state capture commission of inquiry. One month later, the deputy chief Justice, Mr Raymond Zondo, considered his application and granted him permission to cross-examine the former DG.
Rooyen also expressed interest in personally testifying before the commission of inquiry. His interest in the commission proceedings may be motivated by two reasons. Apart from giving Mr Zuma the moral support, he has also been adversely mentioned in the scandal. Later, in July 2019, he arrived early at the heavily secured commission's sitting where his close ally, Mr Zuma, was to testify against allegations of putting pressure on Mr Nene to sign an expensive nuclear deal.
Des Van Rooyen memes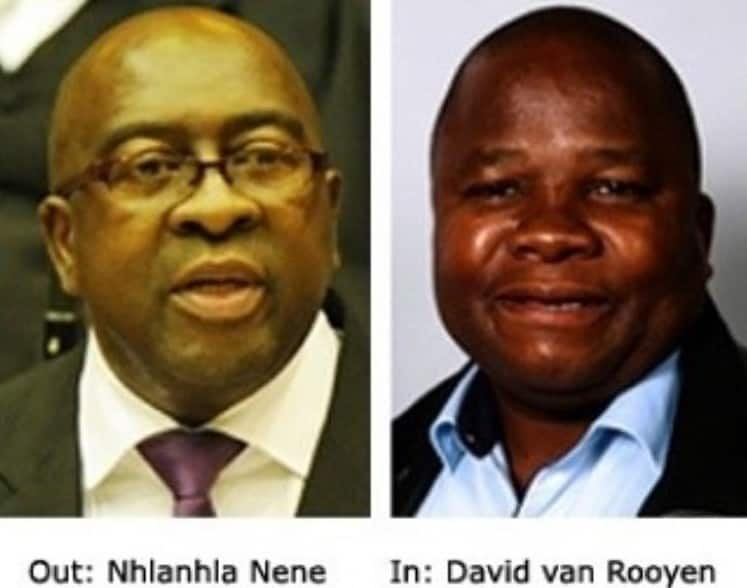 READ ALSO: Giyani Land of Blood Cast: A-Z exhaustive list with pictures.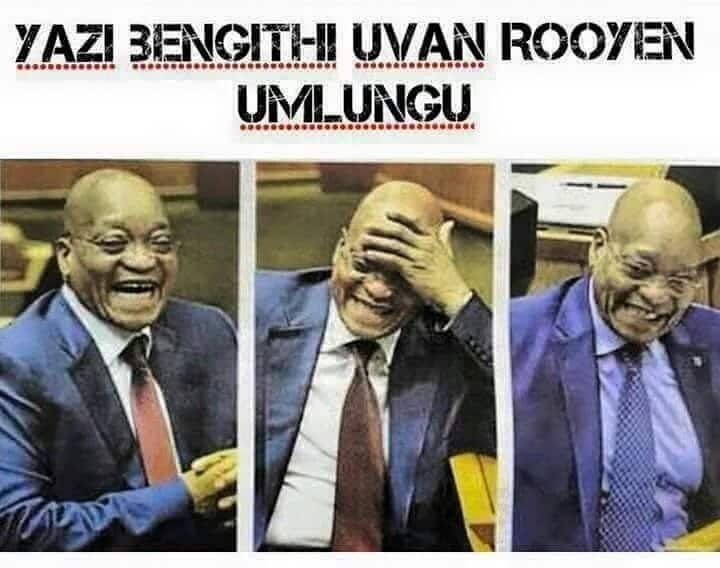 Read also: You will love these stunning photos of Pearl Thusi and her amazing family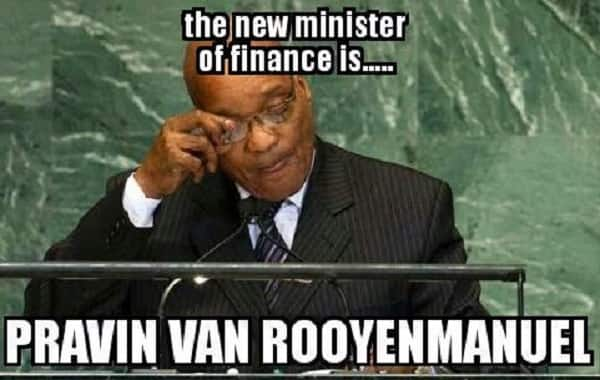 All along, David Van Rooyen has remained supportive to the former president, claiming that Zuma is simply being targeted for initiating radical economic reforms. But, is his support based on facts or is it because Zuma is Des Van Rooyen who's who?
Now, here is President Zuma's testimony at the state capture commission.
READ ALSO:
Eliud Kipchoge bio; age, weight, height, family, quotes, training, INEOS, medals, and net worth
Lindiwe Mazibuko biography; age, parents, Harvard, apolitical academy, joins ANC, Instagram and photos
Palesa Madisakwane age, daughter, Somizi, current pictures, and Instagram
Source: Briefly News