Nhlanhla Nene is a renowned economist whose popularity has grown so much in the Republic of South Africa. This popularity is a product of the fact that he has been a finance minister twice. Besides, his rational approach to economic issues is astounding. Furthermore, he is a champion of open governance.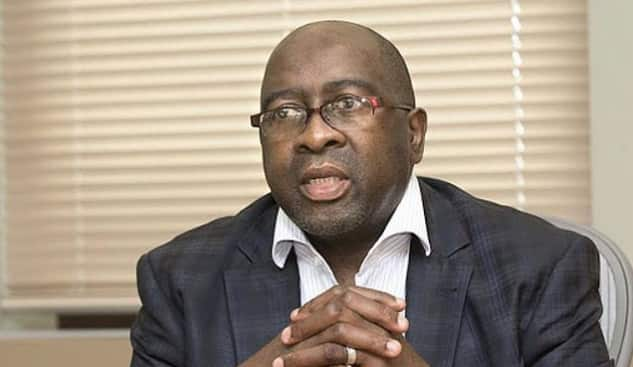 Who exactly is Nhlanhla Nene? This article explores detailed information on who Nhlanhla is all about. You cannot afford to miss out on this info. Stick around.
Nhlanhla Nene profile summary
Full name: Nhlanhla Musa Nene
Date of birth: December 5th, 1958
Horoscope: Scorpio
Parents: Frida and Nene
Place of birth: Kranskop, Kwa Zulu Natal
Age: 61 years
Education: Bachelor of Economics, University of Western Cape
Spouse: Lisa Nene (m. 1987-date)
Children: Siyabonga (Nhlanhla Nene son), Sisibwe and Nkosingiphile (Nhlanhla daughter)
Nhlanhla Nene biography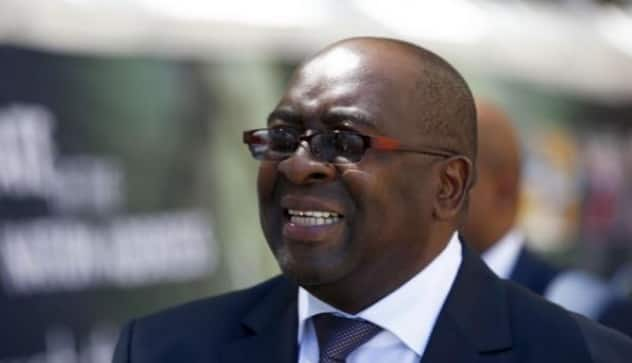 Nhlanhla Musa Nene was born on the 5th of December 1958 in Kranskop, Kwa Zule Natal. Whereas many assume that he is related to Nomsa Nene, details on his parents and siblings remain unknown. He attended Georgetown High School and Gcothoyi Adult Center before proceeding to the University of West Cape for his Bachelors of Commerce in Economics. Aside from this, he went on to acquire various tertiary certifications and qualifications. A few of the additional Nhlanhla Nene qualifications he obtained include:
Certificate in Economics (UniSA);
Certificate in Micro and Macroeconomics from the University of London;
Advanced Diploma in Economic Policy (UWC);
Diploma in Marketing Management (DMS);
Certificate in Evaluating Macroeconomic Strategies (Williams College, CDE-USA).
Is Nene married?
In 1987, Nene married Lisa. They have three amazing children, Siyabonga, Sisibwe and Nkosingiphile. Siyabonga, his son, is 21 years old, Nkosingiphile,daughter, is 28 and she is an IT graduate. Unlike the two kids, the age and profession of Sisibwe is yet to be known to the public.
One thing that has always been clear is that Nene is a family man, a man that values his family more than anything else.
READ ALSO: Lindiwe Mazibuko biography; age, parents, Harvard, apolitical academy, joins ANC, Instagram and photos
Nhlanhla Nene career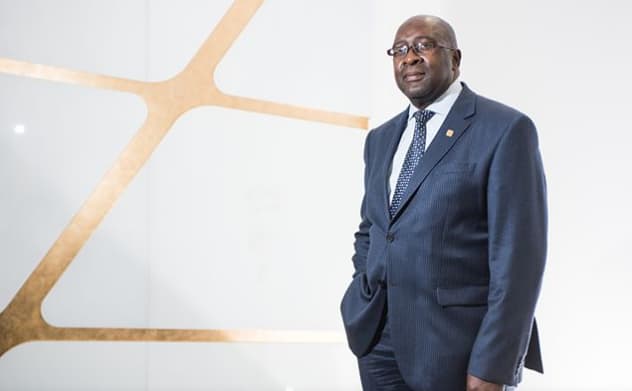 For 15 years, Nhlanhla was a regional administrative manager for Metropolitan Life Insurance. Between 1990 and 1995, he joined a labor union where he was a shop steward, responsible for leading a team that negotiated better labor and working conditions on behalf of workers. Here, he organized the first-ever strike in the finance sector.
He also served as a regional secretary of ANC in the Ukhambala region between 1997 and 2000. Between the same period, he was the chairperson of the Krankskop Policing Forum while still being the African National Congress local government councilor. In the period between 1994 and 1999, he was the chairman of the Ntunjambili Development Forum.
He joined parliament in 1999 as an MP. While in parliament, he co-chaired the Joint Budget Committee between 2002 and 2005. He also chaired the Portfolio Committee on Finance between 2005 and 2008.
Nhlanhla Nene prides in an excellent reputation and respect for his no-nonsense approach to issues. As a chairman of the portfolio committee of finance, he suggested that while parliament has the responsibility of exercising oversight over the national budget, it was not ideal for it to be involved in the budget drafting process. This way, he said, would ensure that the august house does not compromise macroeconomic stability, a move that was later overturned by the new legislation.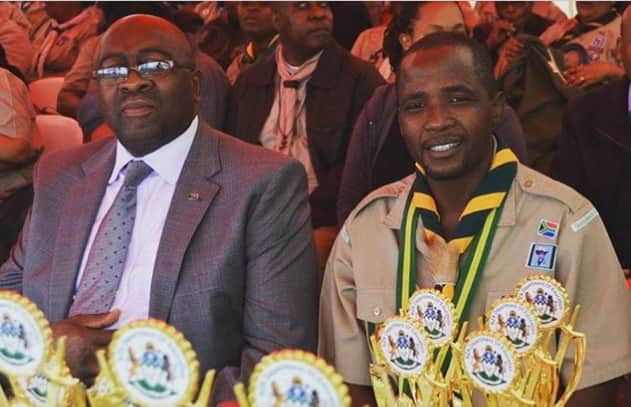 In 2008, the then president, Kgalema Motlanthe, appointed Nene as the deputy finance minister, replacing Jabu Moleketi. He went ahead to be named as the Finance Minister for the first time in May 2014. He played a steady role in rebuilding and redefining the economy of South Africa, criticizing various government plans that would have been detrimental. One such common scenario is the building of many nuclear plants. One year after his appointment, Nhlanhla was unceremoniously and controversially removed from office by President Zuma.
As soon as President Cyril Ramaphosa took over in 2018, Nhlanhla was reappointed to the finance docket. His stay on the seat was relatively short. He resigned a few months later amidst claims that he was involved in the Gupta scandal. When news hit people that Nene resigns, it was both a relief and worrying. This man had not only played a crucial role in improving the economy of the country but also remained very decisive in his approach.
Were there any consequences of his removal from office?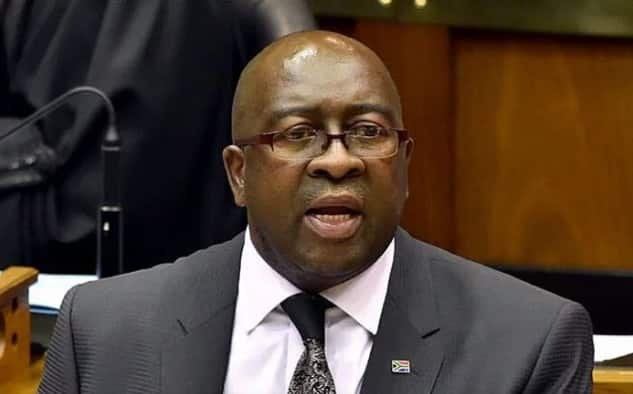 It is worth noting that the stock markets and the economy, in general, were affected after his ouster. A day after his ouster, Johannesburg Stock Exchange was extensively affected across the world, with the Rand falling about 5% to the US Dollar. The FTSE/JSE share index also lost about 3% as the financial index depreciated by close to 13.4%. The banks suffered an 18.54% loss in FTSE/JSE banks indexes. Nothing could be more hurtful to this growing economy.
One question that has always lingered is whether the Nene finance minister resignation was the most significant blow to Ramaphosa. While accepting his resignation, the President highlighted that Nhlanhla championed for proper financial management as efficient governance. This way, it was clear that he was a valuable asset not only to the government but also to the country at large.
Nhlanhla Nene net worth
Whereas it is not clear how much his net worth is, Nhlanhla is believed to be relatively wealthy, having worked his way up through employment and politics. Besides, he is a prominent farmer in Krankskop. In his own words, he says he is neither rich nor poor, but lucky.
Nhlanhla Nene falls from chair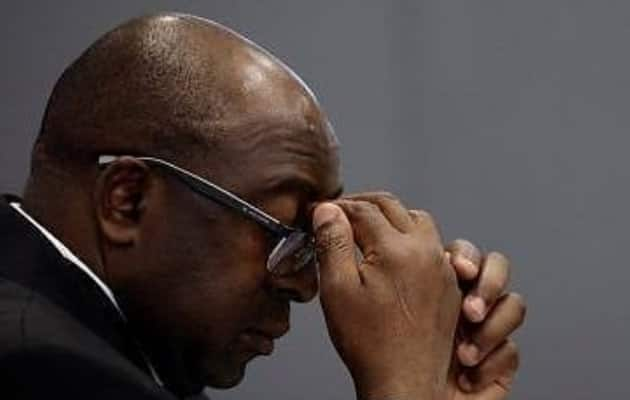 The former South African finance minister had an incident with a chair, something that went viral across many social media platforms. While in a meeting, his chair creaked beneath him, leaving him on the floor. While this was not a funny story, he made many jokes about it after going viral. However, he denied the assumption that his weight was behind the breaking of this chair. Nothing could be compared to this Nhlanhla Nene news, not now, not any time soon.
A man known to attend the Lutheran church, Nhlanhla is one of the most reliable, trustworthy, and straightforward man that you can ever meet. He is not only committed to what he does but also competent at it. Judging from his determination, he is here to stay.
READ ALSO: Palesa Madisakwane age, daughter, Somizi, current pictures, and Instagram