- Actress Kristen Stewart dated her Twilight costar, Robert Pattinson
- They began dating in 2008 and broke up in 2013
- Stewart called Pattinson "the best" in an interview with Howard Stern on Tuesday
PAY ATTENTION: Click "See First" under the "Following" tab to see Briefly.co.za News on your News Feed!
Twenty-nine-year-old Stewart assured Stern that her relationship with Pattinson was not a publicity stunt to promote the Twilight movie franchise as was rumoured at the time.
She said, "We were together for years, that was my first [love]."
Stewart does have some regrets about her relationship with Pattinson.
She regrets that their fear of being spotted by the press meant they could not experience normal romantic moments together.
"… You deprive yourself of so many experiences," Stewart said.
"We didn't walk down the street holding hands because we were like, 'We don't wanna give it to 'em.' But then, we didn't get to walk down the street holding hands, and it sucked."
READ MORE: Rob Kardashian impresses fans with his new slimmer and healthier look
She also said that they agreed not to talk about their relationship to the media.
"So much was taken from us that, in trying to control one aspect, we were just like, 'No, we will never talk about it. Never. Because it's ours,'" she said.
Stern asked Stewart if she would have married Pattinson had she gotten the chance.
"I wanted to," she said. But admitted she always gives a hundred percent of her heart in every relationship.
"I don't know, I'm not a super-duper traditionalist, but at the same time … every relationship I've ever been in, I thought that was it. I've never really been the most casual person."
The two stars eventually split up in 2013. The split may or may not have had something to do with Stewart being caught cheating with married director, Rupert Sanders, in 2012.
Sanders and his wife divorced almost immediately after the scandal broke.
Stewart insists that, although she was photographed passionately kissing Sanders, she was never intimate with him.
"I did not f*ck him," she told Stern.
According to Stewart, the straw that eventually broke the camel's back on her and Pattinson's relationship was the fact that they were put on a pedestal by the public.
"People wanted me and Rob to be together so badly that our relationship was made into a product," she said at the time.
She explained that it felt like she and Pattinson couldn't be real with each other anymore.
She elaborated, "It wasn't real life anymore and that was gross to me. It's not that I want to hide who I am or hide anything I'm doing in my life. It's that I don't want to become a part of a story for entertainment value."
Both Stewart and Pattinson have gone on to have other relationships and, most importantly, admirable careers in Hollywood.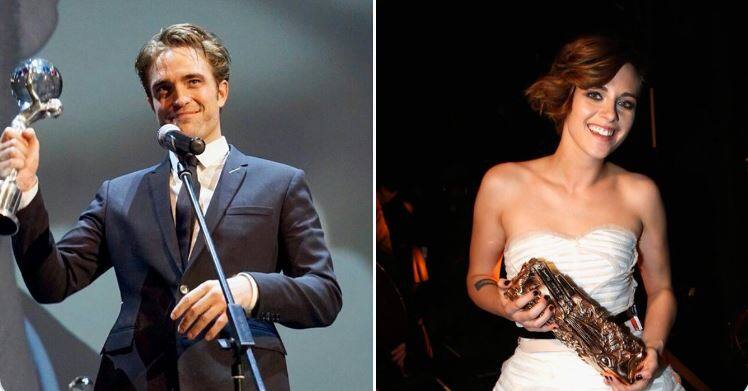 Still, fans enjoyed taking a walk down memory lane with Stewart.
Stewart is now seeing screenwriter, Dylan Meyer. Pattinson's last known relationship was with British singer, FK Twigs.
Work wise, she is starring in the remake of Charlie's Angels, which hits big screens on 15 November.
And you can look forward to seeing thirty-three-year-old Pattinson as Batman soon.
Enjoyed reading our story? Download BRIEFLY's news app on Google Play now and stay up-to-date with major South African news!