Scandal! Teasers: December 2019
Have you also been caught up by the soap operas' craze and are wondering whether there are any exciting shows that you could tag yourself along? If that is the case, you ought to consider making Scandal! in your watchlist because the show has more than what ordinary soap operas have to offer. These Scandal! Teasers for December are proof of that.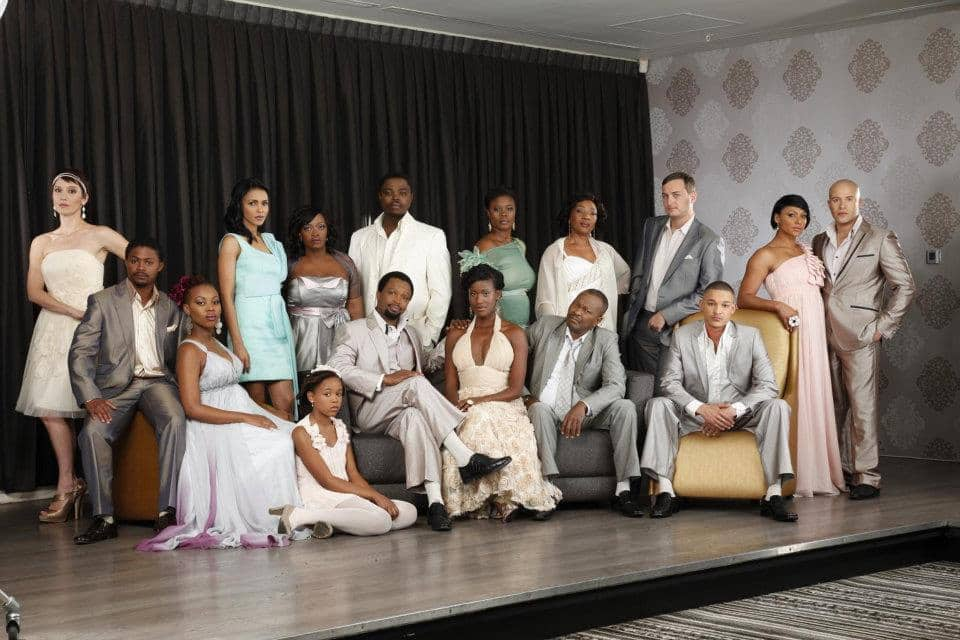 Is there any better way to end a busy day if not by binging on your favourite soap opera? If you are the type that goes through a hectic day, you need a dose of drama and humour from your favourite show. That is why Scandal! is ready to serve you all that juice. Scandal! cast have put their best foot forward to ensure that they leave you excited. If you wish to have a glimpse of what they are going to serve you in December, you ought to check out these Scandal! Teasers for December.
Scandal! Teasers for December
Are you tired of waiting and are wondering what the Scandal! episodes have in store for you? If that is so, you could check out the highlights of the episodes in these teasers.
READ ALSO: Rhythm City Teasers: November 2019
Episode 3444 - Monday, 2nd of December, 2019
Chumani receives some news that leaves him panicking as he was not prepared for any bad thing to happen. Kgosi is beginning to feel as though the environment around him is toxic. He believes that he is living like someone who has been trapped. News about a fraud that happened a couple of days ago finally reaches Yvonne. She is more than shocked to find out what happened.
Episode 3445 - Tuesday, 3rd of December, 2019
Hlengiwe hopes that something bad happens. Dintle, on the other hand, is stressed about something terrible happening. Gloria does something that her colleagues had not envisioned. She offers them an admission. Boniswa is trying his best to put a stop to a disastrous situation.
Episode 3446 - Wednesday, 4th of December, 2019
A revelation compromises Chumani's vision and thinking. The revelation leaves him crushed. Dintle has gathered the nerve to act. Is it too late for her to remedy the situation? An infuriated client visits Kgosi, and the deal that the client presents to him is so out of the ordinary. He is not sure whether he will be able to fulfil the demands of the client.
Episode 3447 - Thursday, 5th of December, 2019
Boniswa's anxiety finally draws Chumani's attention. In reaction to her condition, Chumani does not spare her as he faces her with the truth. Kgosi is in a not so good situation that he has to resolve to rely on a desperate move to save himself from his mess. The urge that Quinton has been having regarding being excited finally lands him into deep trouble.
Episode 3448 - Friday, 6th of December, 2019
Chumani goes further to interview his mother. When his mother finds out about the intentions that he has regarding the discovery that he recently made, she is shocked beyond belief. Quinton, on the other hand, is so excited that he has outsmarted Yvonne. Has it occurred to him yet that he might end up being the loser? Kgosi seems not to engage his brains before doing something. He goes ahead to do something that leaves his mother broken.
Episode 3449 - Monday, 9th of December, 2019
Chumani is still trying to come to terms with the discovery that he just made. He resolves to turn his sorrows to someone. It does not occur to him that the person that he has turned to might not have the right motives. Gloria finally has a solution to the crime.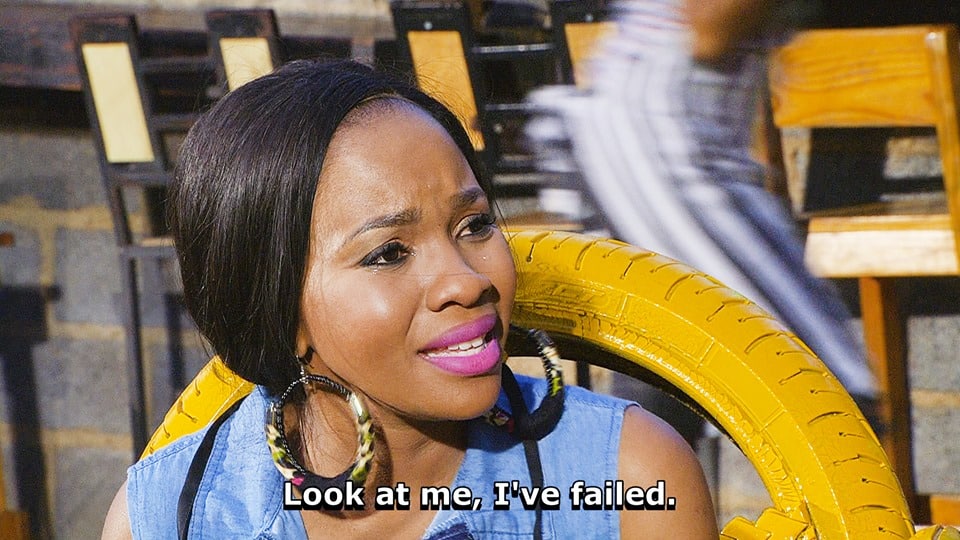 Episode 3450 - Tuesday, 10th of December, 2019
Two people who were in love end up splitting after they are unable to keep a secret. Kgosi and Kabza find out the consequences that await them. They are in a rush to try and come up with a plan to conceal their actions. The conflict that Hlengiwe has with a subordinate staff is not getting well with Layla. As a result, Layla is forced to issue instructions authoritatively.
Episode 3451 - Wednesday, 11th of December, 2019
Xolile unintentionally says something that makes Chumani see the need to care about himself. Two people are forced to have a talk and get to a consensus for the sake of their professional positions. Kabza and Kgosi are forced to act quickly as they are running out of time. They are hopeful that the plan they have resolved will solve their situation.
Episode 3452 - Thursday, 12th of December, 2019
Two women are left with no other option but to pretend that they are in terms and that they like each other for the sake of their jobs. A child that has been on a mission to know the truth finally gets a clue that could be helpful. It might be a difficult moment for the Langas. Gloria is amazed when something that she thought had been stolen is found.
Episode 3453 - Friday, 13th of December, 2019
Chumani is beginning to get excited by the presence of the new person in his life. At the same time, the thought of someone else being in Chumani's life is slowly eating Boniswa up. Someone places a dangerous thought in Kgosi's mind. Something happens in the newsroom, and the incident causes two parties that were not in terms to consider reconciling.
Episode 3454 - Monday, 16th of December, 2019
Boniswa's fears are slowly getting to her head. The passion that Quinton has developed is gradually becoming a habit. Kgosi is so desperate that he is thinking of another plan to get him out of the mess he is in. It does not occur to him that it could only make his situation worse.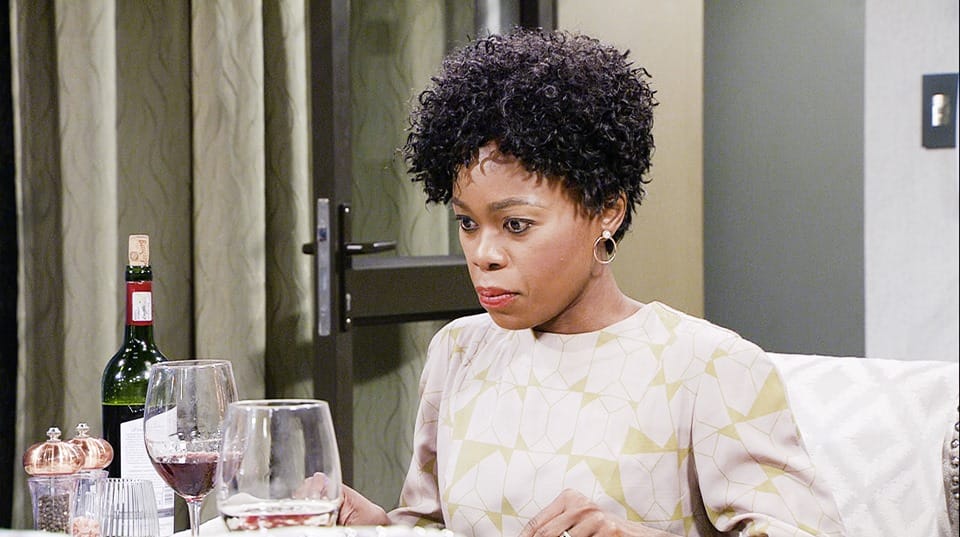 Episode 3455 - Tuesday, 17th of December, 2019
Chumani convinces himself that he is in a better position. He does not bear in mind that there are so many ways through which the truth could come out. Things might be falling apart for Kgosi as he finds himself in a very awkward night encounter. Hlengiwe goes ahead to extend his surprising invitation.
Episode 3456 - Wednesday, 18th of December, 2019
Chumani decides to play smart by opening up about some bits of his secret that could be less damaging. It seems that hell is breaking loose for Kabza and Kgosi. Kgosi is still convinced that there is hope.
Episode 3457 - Thursday, 19th of December, 2019
Boniswa gets into an unpleasant confrontation. The worst part is that the encounter does not put her worries and fears to rest. Stokkies tries to play cupid. Yvonne, on the other hand, tries to get a promise fulfilled and what she gets in return makes her regret her move.
Episode 3458 - Friday, 20th of December, 2019
Boniswa is so desperate that she resolves to use her son to try and make a flourishing relationship crumble. Kgosi and Kabza land an opportunity that does not sound realistic to them. Quinton, on the other hand, makes a costly mistake. Will he be quick enough to try and fix it before he starts suffering the consequences?
Episode 3459 - Monday, 23rd of December, 2019
Xolile is beginning to have hope about finding out the truth. At the same time, Chumani is second-guessing the idea of representing the Langas. Kgosi and Kabza are slowly getting themselves into more trouble, and they do not seem to have any idea about it. Yvonne, on the other side, receives a phone call that leaves her in shock.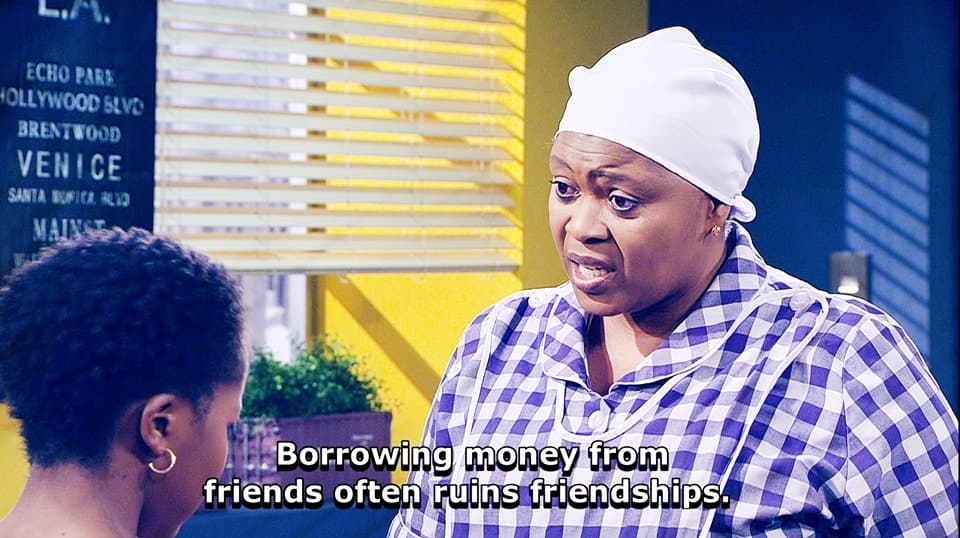 Episode 3460 - Tuesday, 24th of December, 2019
Chumani receives a moving gift from Yanga. Yvonne, on the other side, is horrified when she gets involved in the downfall of a colleague. Kgosi is forced to settle for an experiment that may benefit his business.
Episode 3461 - Wednesday, 25th of December, 2019
Boniswa finally realises that she could use her son to remedy the situation with her man. Yvonne tries to get herself out of the difficult situation that she is in but finds it difficult as no one believes her truth. The Ngema family wake up to a challenging situation awaiting them.
Episode 3462 - Thursday, 26th of December, 2019
The lobola negotiations that would determine the fate of the two people getting married end up in drama. The chaos has nothing to do with the two people getting married. The little acts of kindness that Lindiwe has been showing are not getting on well with some of her friends. Some of them believe that she has ill motives. Yvonne, on the other hand, is forced to make a tough decision regarding her past.
Episode 3463 - Friday, 27th of December, 2019
Boniswa pretends to care so much about one of the family members. She does not hint that she has other motives regarding them. Kgosi insists on clinging to a risky idea even though he has gone through a couple of objections. Yvonne lays her plan regarding having an adventurous start.
Episode 3464 - Monday, 30th of December, 2019
A nightmare that happened in the past recurs, and this time, it is back with a bang. Yvonne finally has to face her past even though she has been running away from it for the longest time. Kgosi and Kabza are beginning to realise that their freedom has been compromised.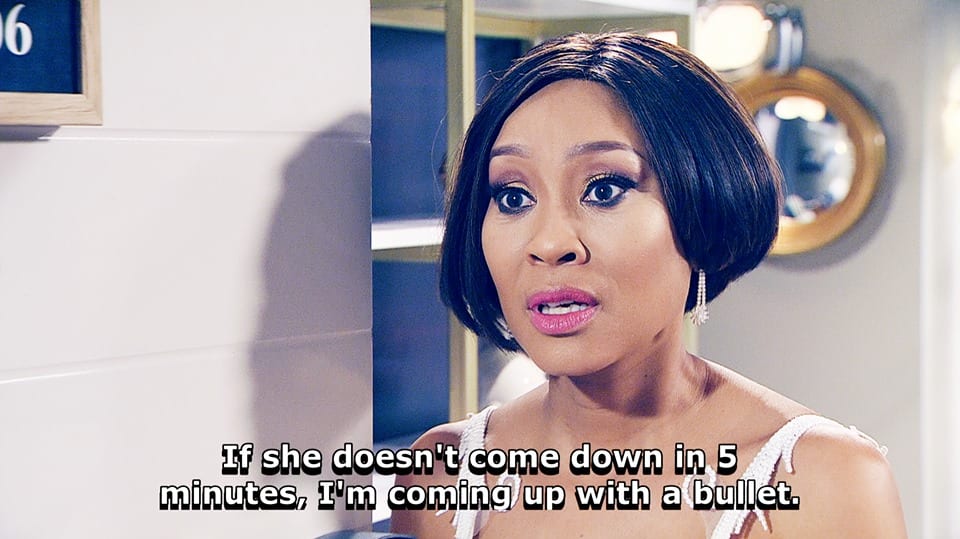 Episode 3465 - Tuesday, 31st of December, 2019
A person from the past surfaces and she claims that her return is geared towards clearing her unfinished business. Kgosi is compelled to take a dark road. At the same time, Yvonne is still trying to battle her past that is haunting her. Will she find her way out?
These Scandal! Teasers for December are a tip of the iceberg on what to expect in the show. Be sure to catch the show from Mondays to Fridays on e.tv at 19:30.
READ ALSO:
The Queen Teasers: November 2019
Isidingo Teasers: December 2019
The River teasers: November 2019
Source: Briefly News