- A B.Ed graduate took to social media to open up about the struggles of being unemployed
- He has been looking for a job for two years with no success
- Social media users shared kind words with him
PAY ATTENTION: Click "See First" under the "Following" tab to see Briefly.co.za News on your News Feed!
A graduate who has been unemployed for two years has opened up about the struggles of having no income. In an emotional post, he broke down and revealed that he was suffering. The unemployed teacher said he was tired of pretending to be fine. Social media users shared kind and encouraging words with him.
Sandile Nsibande took to Facebook to share a long and heart-wrenching post about his current predicament. He graduated with a Bachelor's Degree in Education in 2017 and had been unemployed since. He has tried venturing into business but struggled with getting capital. He also attempted to look for jobs in other provinces but has no money to fund job hunting costs.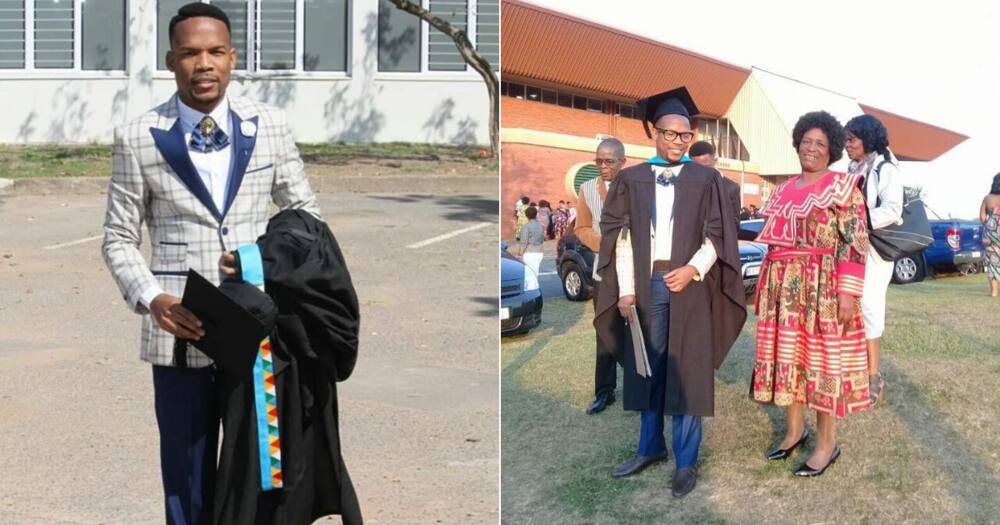 He was financially excluded from university in 2015 after his father lost his job. He eventually managed to finish his degree and tried to find a job immediately because his family had no breadwinner. He has not been successful so far.
"I have been pretending to be doing well for 2 years, I have been pretending to be okay for 2 years"
The distraught young man said that seeing his family suffer daily while he held a qualification breaks him. He finds comfort in alcohol, social media and sleeping pills.
READ ALSO: From gardener to millionaire: Man pledges R15m for village centre
"But writing this right now I know somewhere there is somebody who can help, and if God allowed you to see this post, God trusts you with my life"
Facebook user Cherwin Abrahams said:
"Never give up. Believe in yourself and you can do anything. I know what its like to be educated and you cannot find a job. And i understand the feeling of trying to take care of your life and your families. But never give up, trust in God and you will make it. I know because my life is completely changed today and if He changed my life then he can change yours"
Salamina Kgole - Letlape said:
"Try teaching English to Chinese on internet. Lots of companies. Also find an agent on the star newspaper Wednesday edition. They can help you find temporary post. Once you are in you'll get permanent position"
Inga Mzo said:
"It's painful"
Enjoyed reading our story? Download BRIEFLY's news app on Google Play now and stay up-to-date with major South African news!