Who is Makashule Gana, and what or who does he represent? Well, this is one of the young and brilliant politicians whose contribution through the opposition gives most South Africans a promise of better leadership. His intelligence, love for sports, and beautiful family are good reasons for anyone to see a disciplined leader who can bring about the much-needed sanity in South African politics.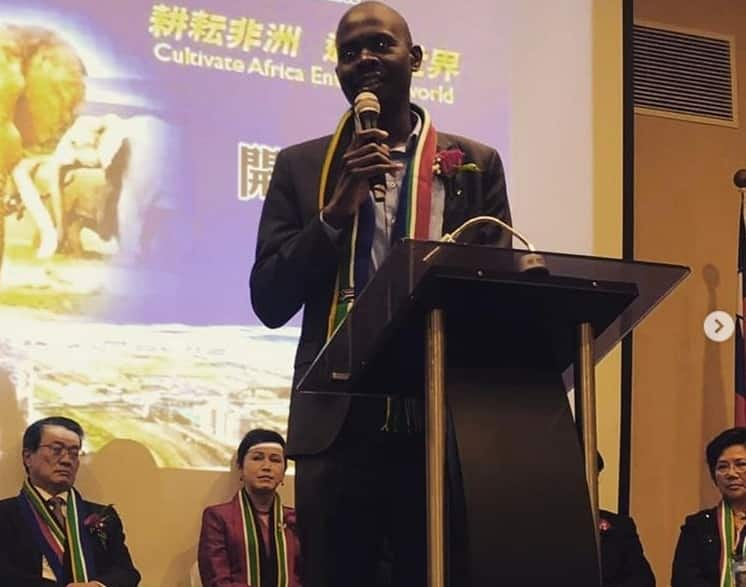 Makashule hails from Lefara village in Tzaneen town, Limpopo province. He was brought up by his mother, together with his two siblings. He grew up like an ordinary child tending his mother's livestock together with other boys in the countryside.
Age
Makashule Gana was born in 1983 on August 11th. He is 36 years old.
Makashule Gana wife and children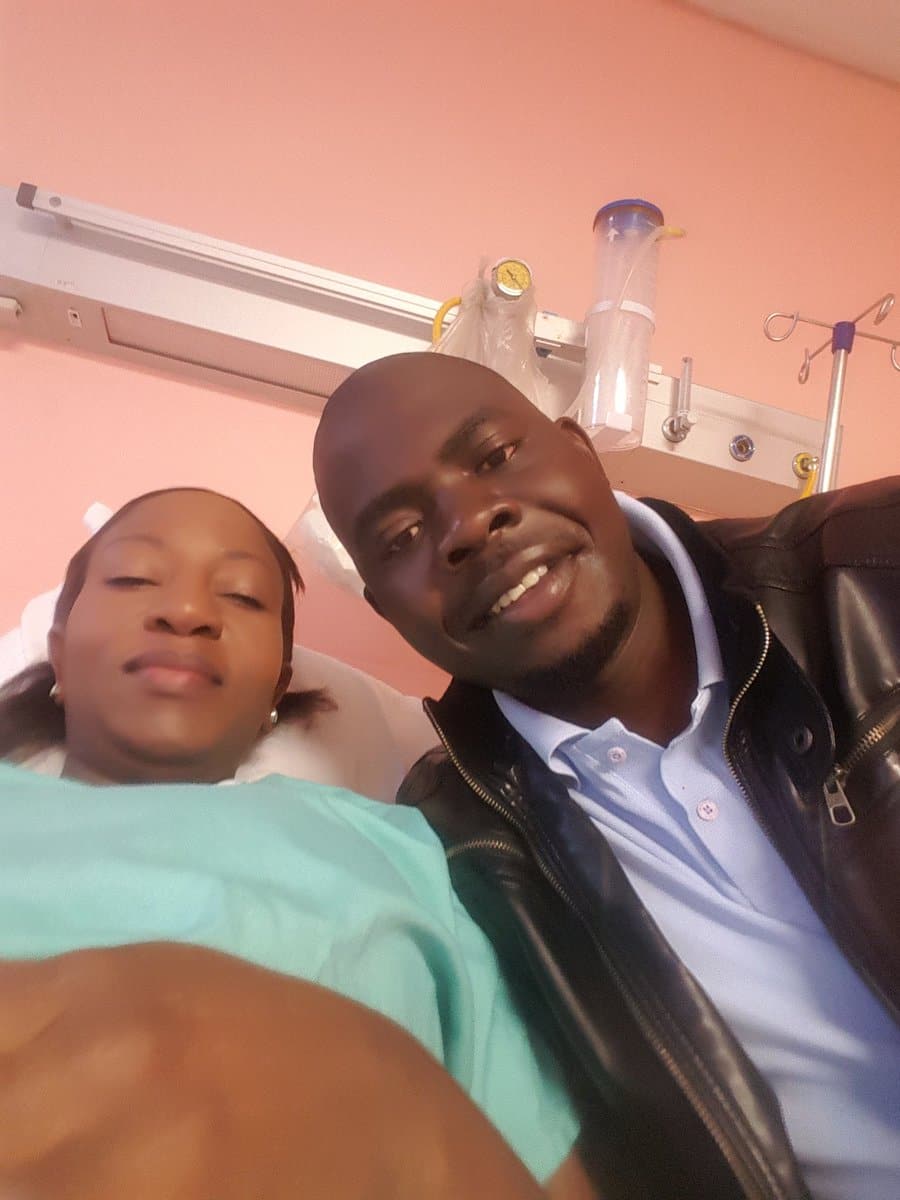 The politician is a married man with two children. They are MJ and Gavaza. In the picture above, Makashule had admitted his wife in the hospital to deliver a baby in August 2016.
READ ALSO: Eliud Kipchoge bio; age, weight, height, family, quotes, training, INEOS, medals, and net worth
Education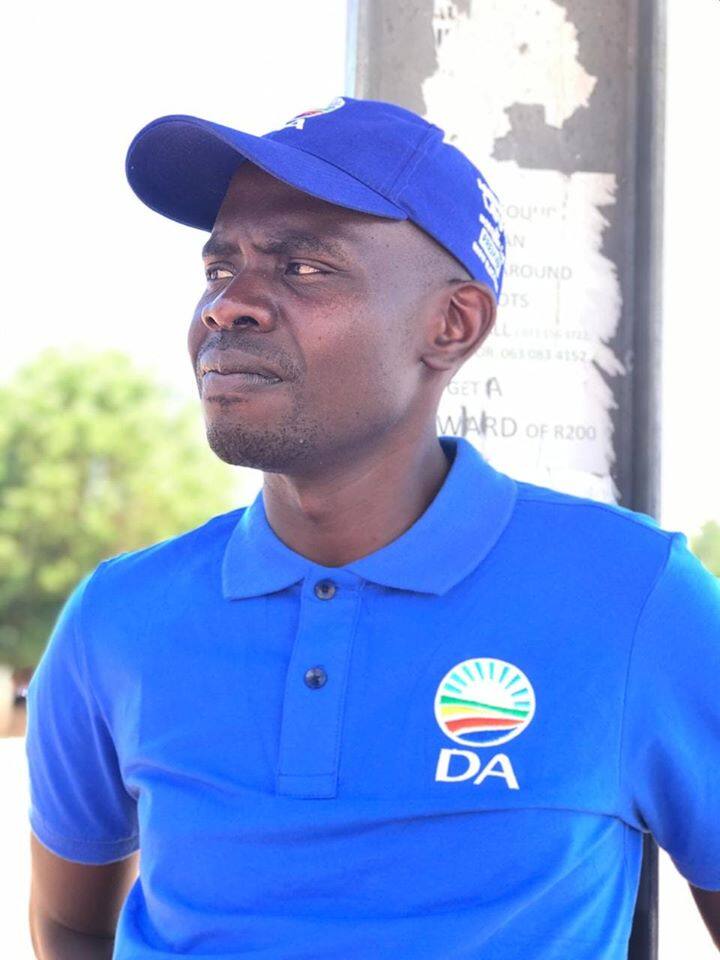 Mr Gana Makashule began his schooling journey at Mushoti Primary school way back in 1988. From there, he went to N'wahungani jnr secondary school in 1995. He also attended Lefara School and DZJ secondary school before joining Giyani high school for two years. He then went to the University of Limpopo, where he graduated with a BSc in Mathematics and Computer science. From the University of Limpopo, he proceeded to the Wits Business School where he acquired a postgraduate Diploma in Management in 2012. In 2016, he joined UNISA and graduated in 2018 with a BA in Economics and Politics.
Makashule Gana profile
Software Test Analyst and Business Analyst – Absa Bank and FNB Bank
Democratic Alliance Youth National leader (from the year 2002)
Democratic Alliance federal Chairperson (elected in 2012)
PR Councillor, Johannesburg Metro Council (2009 – 2014)
Member of the National Assembly (elected in 2014)
Party and Politics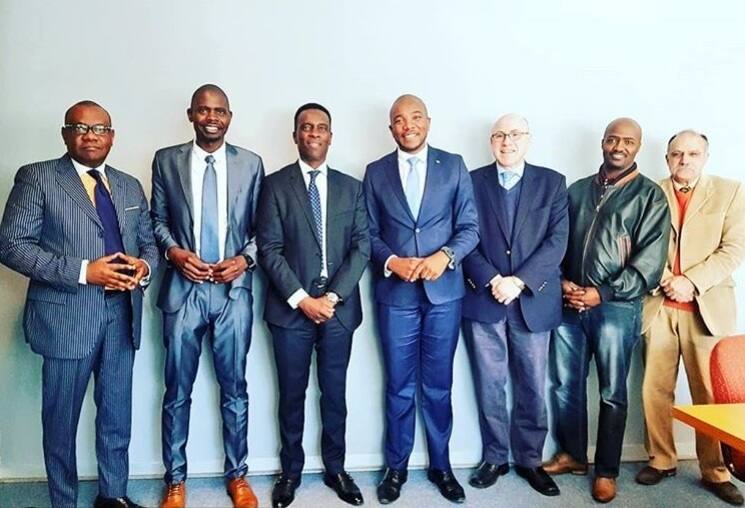 Mr Gana showed interest in politics while at the University of the North, which later changed its name to the University of Limpopo. It is while here that he joined the South African Students Congress in the year 2000. After two years (in 2002), he became a member of the Democratic Alliance. The following year, he was given the mandate to head the DA student organization. After moving to Johannesburg in 2003, he remained quite active in the party politics, and then he was elected as the Youth Chairperson representing Johannesburg innercity.
In 2009, Mr. Makashule was voted into the JMC or Johannesburg Metropolitan Council as the City Councilor. He became one of DA's Deputy Federal Chairpersons in 2012 at the party's Federal Congress. Following this new responsibility, he stepped down from his position as the Youth Leader and joined parliament on a DA ticket in 2014. He then quit the National Assembly in late 2016 to take up his party's vacancy in the Gauteng Legislative assembly.
Together with his close political friend Khume Ramulifho, they established a DA political school in Gauteng South.
READ ALSO: Giyani Land of Blood Cast: A-Z exhaustive list with pictures.
Current position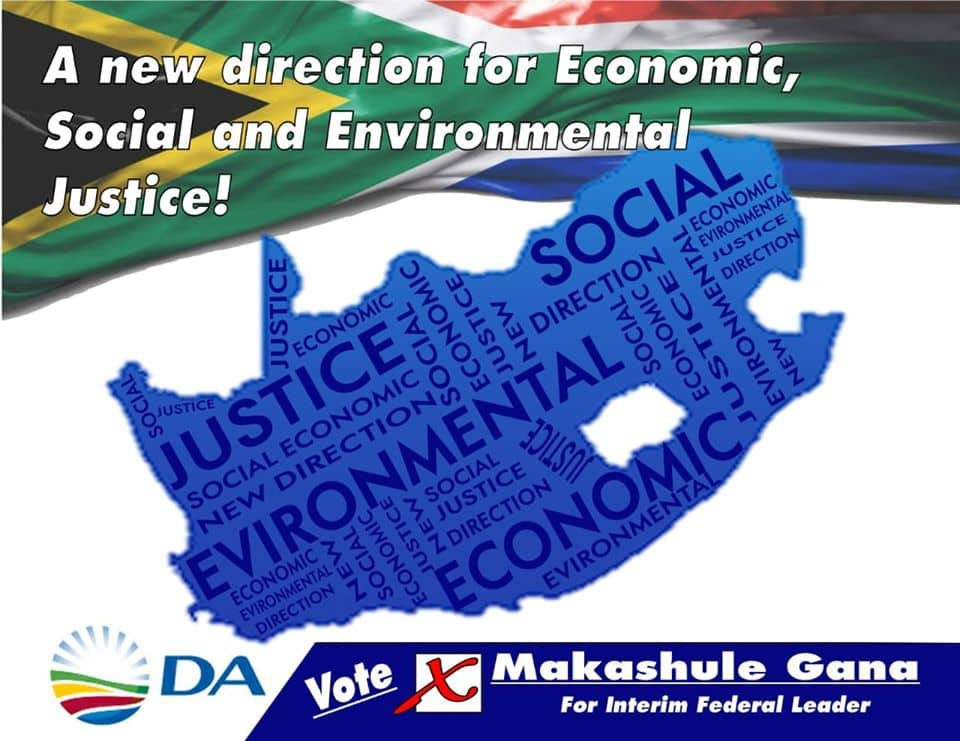 Last month, he declared his interest in taking over the party leadership after Mr. Mmusi Maimane's exit from office. The election will take place on November 17th, 2019, and he will be battling it out with John Steenhuisen, the DA parliamentary leader.
Announcing on October 31st via twitter, Gana said
"After some reflections of what has been going on in the past few days and running, I have today accepted nomination for the position of [DA] interim federal leader. I am answering the call of our activists across the country."
In some of his most recent remarks, Gana has pointed on the need for the DA party to seriously address the party's position on race. He firmly believes that his party's failure to review its stance on race is their most immediate challenge.
While addressing the party delegates, Makashule seemed to rebuke his party for entertaining a sense of hypocrisy.
"We cannot propound a brand of politics that strains to emphasize that race does not matter while still recognizing that to win the elections the party needs black leadership," he said
His comments seemed counter John Steenhuisen's earlier remarks that race does not matter in the election of the DA party's leader, and in fact, it should not be used as a " Proxy for disadvantage"
Makashule Gana Instagram

In a marathon race
Mr Gana's Instagram account is fairly active. He is followed by 1179 people and he has made 538 posts so far. One would expect to see him in suits, but Interestingly, he presents himself more in sports gear. This clearly shows that Makashule loves sports, and particularly athletics.
In spite of the rough terrain that characterizes South African politics, and particularly in the Democratic Alliance, Makashule Gana has remained focused and unfazed. In a few days to come, he will be seeking elections to lead one of the parties to vote for South Africa. Are you a democrat, and would you prefer Makashule to John Steenhuisen? Please give your feedback in our comments section below.
READ ALSO: