- Sources claims the EFF could be axing its deputy president, Floyd Shivambu, at the upcoming elective conference
- Godrich Gardee is also believed to be in the spotlight after failing to take the EFF to the rest of the African continent
- Meanwhile, Julius Malema is set to keep his position as the party's leader
PAY ATTENTION: Click "See First" under the "Following" tab to see Briefly.co.za News on your News Feed!
Sources within the EFF have claimed that the party's Floyd Shivambu, the deputy president, and Godrich Gardee, the party's secretary-general, could be axed.
This comes as the party's elective conference is set to take place from 13 to 16 December at the Nasrec Expo Centre in Johannesburg.
According to an IOL report, sources in the party claim Dali Mpofu could be replacing Shivambu, while national executive member, Marshal Dlamini, or Mbuyiseni Ndlozi, could replace Gardee.
Briefly.co.za gathered from various reports that some EFF members have called for Shivambu and Gardee's heads after the two failed to sell the party throughout Africa, as well as for their lack of performance.
According to a senior member, Julius Malema is the only one holding on to his position.
It's believed the EFF has now divided into two factions, but that both are still rallying behind its leader, Malema.
READ ALSO: Capitec CEO speaks out against BEE: It hasn't helped South Africa
Sources said the EFF has been split into two factions and both were fully behind Malema.
It's reported that the faction that is calling for Shivambu to be axed is not happy with his failure to perform his duties. They are calling for Shivambu to be an ordinary member of the EFF as a result.
Meanwhile, Malema took a stab at Gardee last month, during the party leadership's site visit at Nasrec. Malema expressed his disdain for Gardee's inability to sell the EFF to the rest of the continent.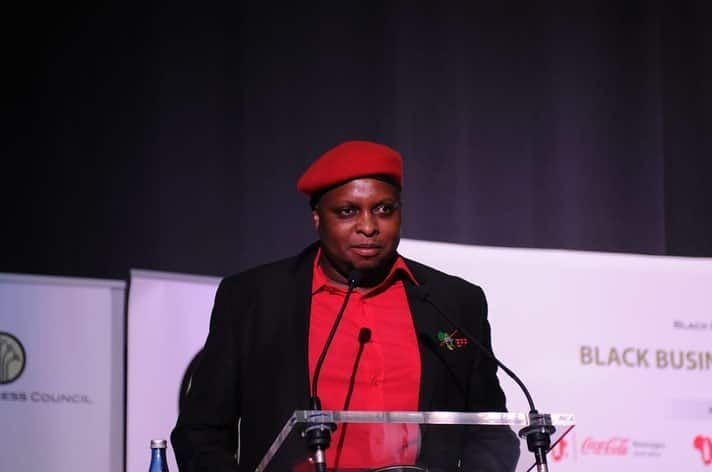 Both factions also believe Leigh-Ann Mathys, its treasurer-general, should be replaced. Some are also calling for Dali Mpofu to be replaced by Veronica Mente.
Recently, Briefly.co.za reported that EFF leader, Julius Malema, won the hate speech case made against him by Public Enterprises Minister Pravin Gordhan.
Gordhan decided to take Malema to the Equality Court after his comment that the minister is a 'dog of white monopoly capital'.
Judge Roland Sutherland found that Malema's comment was hateful but Gordhan's team could not prove that the words he uttered violated the Equality Act and thereby constituted hate speech, reports The Citizen.
The case was dismissed with costs.
Sutherland said:
"Despite the fact that the utterances were indeed hateful and aimed at endangering hatred against the applicant, the applicant has failed to bring his understandable grievances within the compass of the Equality Act."
Enjoyed reading our story? Download BRIEFLY's news app on Google Play now and stay up-to-date with major South African news!