Bismarck du Plessis is a South African rugby player who plays the hooker position for the South African rugby team. Bismarck du Plessis is 35 years old. He was born in Bethlehem, Free State province, and is widely known as the best forward in the team. Du Plessis is his paternal name.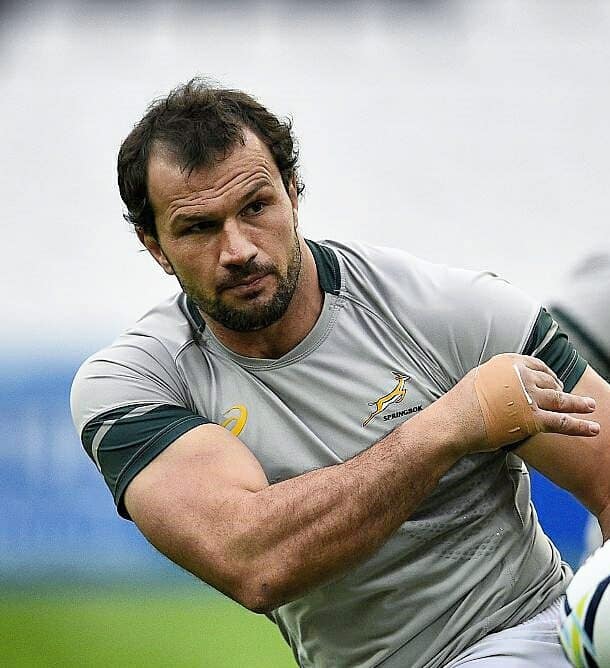 Plessis played for the first time in 2005 for South African Sharks, where he was playing for ten years before moving to Montpellier, a French team in 2015. He made his first debut for South Africa against Australia in 2007, where they made a historic win with his older brother, who was present in the game as well.
Bismarck du Plessis profile summary
Full name: Bismarck Wilhelm du Plessis
Year of birth: 1984
Bismarck du Plessis age: 35
Marital status: Married
Wife: Anja Van Zyl
Gender: Male
Weight: 115 kg
Height: 1.9m
Profession: Rugby player
Instagram: #bismarckduplessis
Twitter: @BismarckDuP
Bismarck du Plessis early life and career
He was brought up in a farm in Bethlehem, South Africa, and later joined rugby game straight from school in 2003. He was brought up by Afrikaans parents who spoke Sotho language. He loves his native roots as he regularly visits home and is teaching his young children the Sotho dialect. Bismarck du Plessis body measurements state that he weighs 115 kg and he is 1.9m tall. Interesting to note, he plays the forward or hooker position for the Montpellier French team.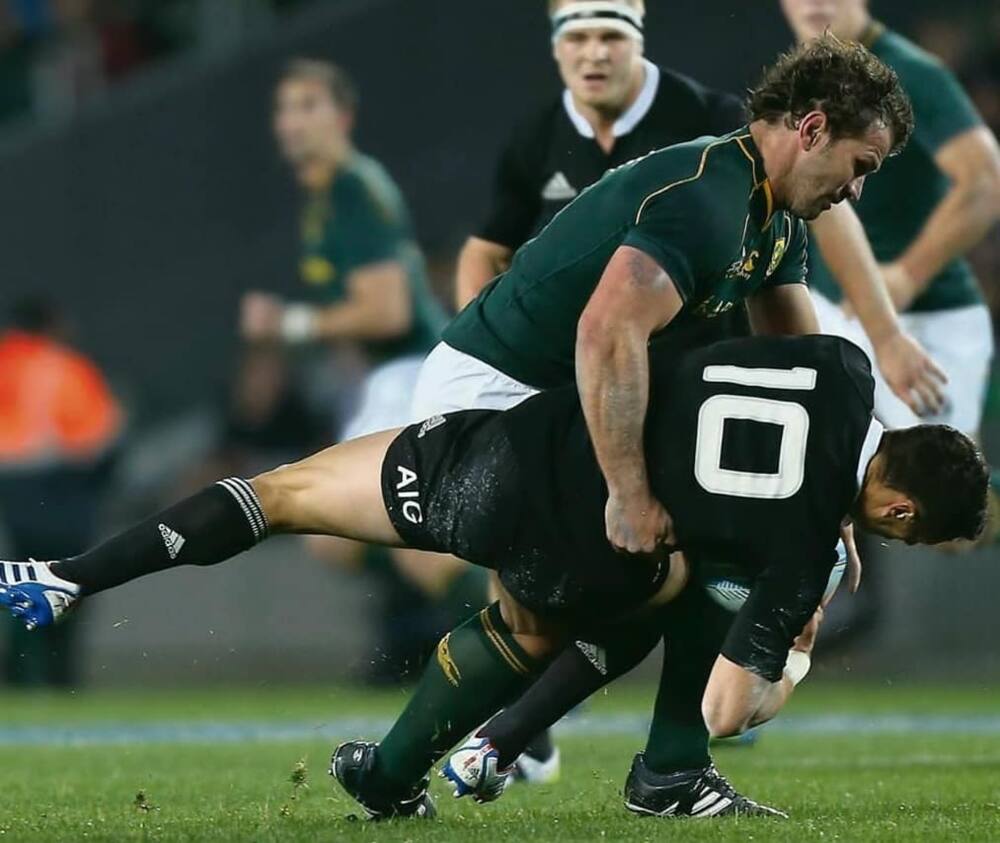 Bismarck du Plessis wife
He married his lovely wife Anja Van Zyl in 2015 in a colorful wedding attended by distinguished guests including former Miss South Africa 2011 and Sharks player Paul Jordan. Together they have identical twin sons named Gideon and Francois Plessis.
Bismarck du Plessis education
He studied commerce at the University of Free State while he played rugby for the Sharks rugby team.
Bismarck du Plessis world cup
He played for the Sharks South African team since 2005. In 2007 while presenting South Africa, he played in the rugby world cup defeating Australia in a historic win. Since then, he has garnered much acclaim as one of the best forwards in South African rugby.
READ ALSO: Julius Malema claps back at Ghaleb Cachalia: "If the shoe fits"
Bismarck du Plessis red card
In 2013 he was given a red card after exceeding two yellow card warnings after tackling fellow opponent rugby player Don Carter. The international rugby board later revoked the red card following a consideration by SANZAR, a South African, New Zealand, and Australian rugby body union stating that the referee of the game made a mistake issuing one of the yellow cards.
If you are wondering about what happened during Bismarck du Plessis fight, worry no more! Last year, the player exchanged punches with a teammate, Mohamed Haouas, and the pair were later separated by their counterparts in the field.
Bismarck du Plessis current team
He currently plays for the French Montpellier team, where he has showcased his skills since 2015. He had aspirations for playing in the Springboks team in South Africa again but failed to do so because of injuries.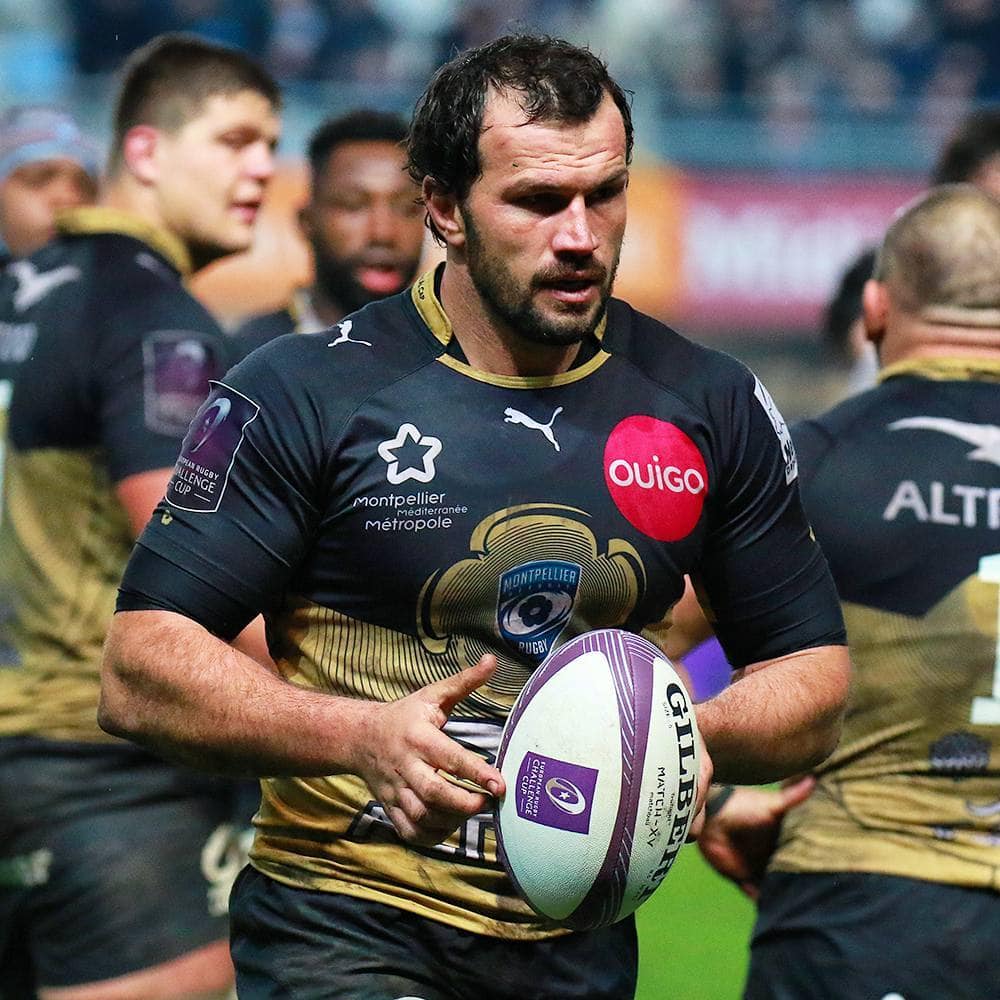 Bismarck du Plessis position
He plays the hooker position well-known as forward in rugby. He has played this position for the longest time ever since joining rugby. It made him one of the most celebrated players in rugby.
READ ALSO: Student who owns food trolley gushes about successful business
Bismarck du Plessis stats
He holds number 29 position of world hooker rankings. He owns 136 tackles in defense, 10 points in attacks, and has a record of 172 metres and 101 runs, respectively, since his debut. Bismarck boasts of 57 passes, four clean breaks, and 22 try assists. He has also received two yellow cards for indiscipline in the game.
Bismarck du Plessis salary
As of 2019, he is worth 1 million dollars. His salary is not known.
READ ALSO: Pearl Thusi's daughters put her on the hot seat in rare interview